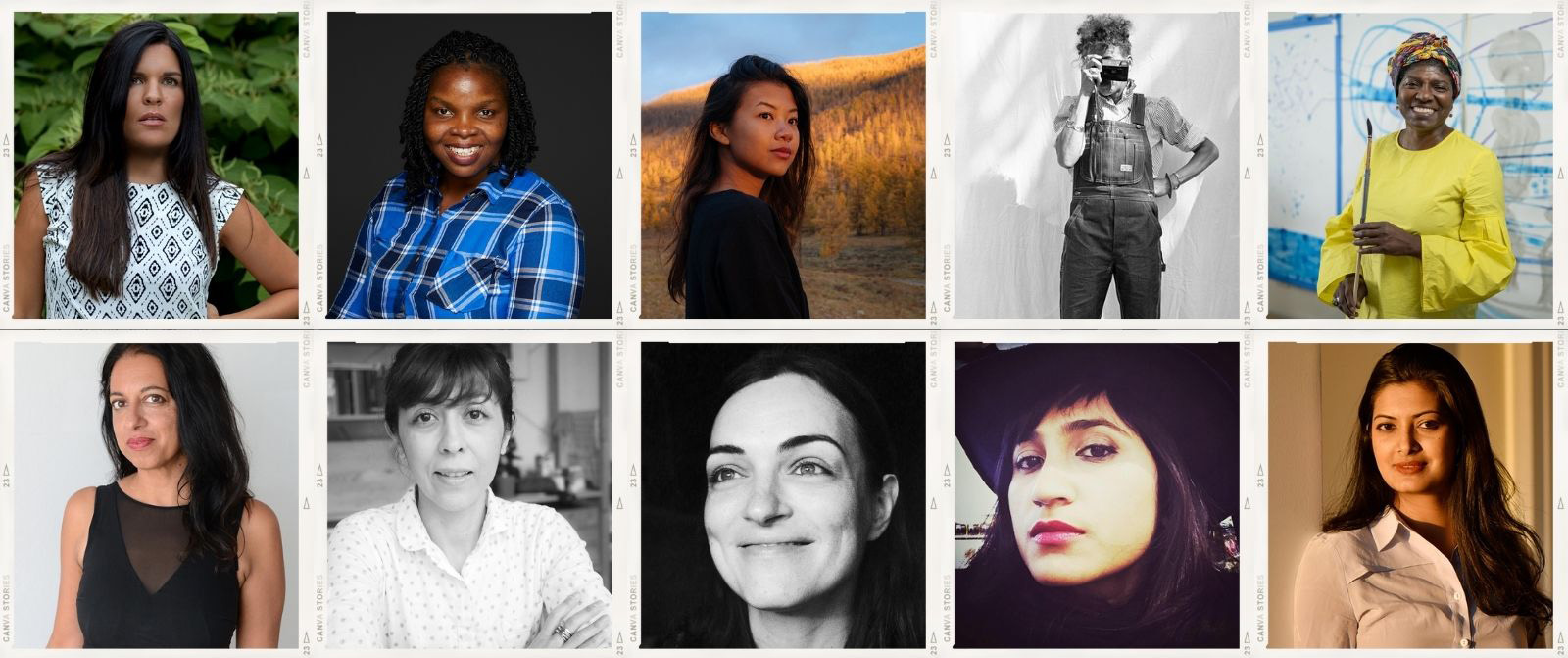 Despite the challenges photographers have faced these last few years, Heroines continue to achieve fellowships, residencies and awards. 
What's most exciting is the diversity of the women photographers who are winning such awards. From Russian-Ghanian photographer Liz Johnson-Artur being recognised by Kering and the Rencontres d'Arles for her work on the Black diaspora to Indian photographer Smita Sharma receiving acknowledgment for highlighting child trafficking in India and Bangladesh.
Winning awards not only proves that woman-told stories are getting more recognition but they give publicity to the areas where there is a need for change, while providing inspiration to other women looking to pursue photography.
Daesha Devón-Harris is awarded Pollock-Krasner Foundation grant 2020-2021
One of America's leading artists of colour, Daesha Devón-Harris was among an elite selection of multi-media artists to be awarded by the foundation.
For more than three decades, the Pollock-Krasner Foundation has supported working artists internationally. Established in 1985 though the generosity of Lee Krasner-one of the foremost abstract expressionist painters of the 20th century, the Foundation is a leader in providing resources to emerging and established artists. To date, the Pollock-Krasner Foundation has awarded nearly 5,000 grants to professional artists and organizations in 78 countries, for a total of over $82 million –Pollock-Krasner Foundation
Etinosa Yvonne awarded Gasworks residency
Nigerian photographer Etinosa Yvonne has been awarded a Gasworks residency to develop her It's All In My Head series.
Etinosa Yvonne works across photography and video to document the human condition. She considers photography to be a tool to drive social change and uses visual storytelling to create awareness, educate and inform people about under-reported incidents of societal injustice in Nigeria. Her recent project, It's All In My Head, explores the coping mechanisms of survivors of survivors of terrorism and extreme instances of conflict and cruelty, with the aim of advocating for increased and long-term access to psychosocial support for them. Through layered and collaged portraits as well as written testimonies, she reveals the struggle of survivors to move on from these incidents, as well as the underlying causes of terrorism and conflict in Nigeria.
During her residency at Gasworks, Yvonne will to continue to develop It's All In My Head by experimenting with a series of layered sculptures. She is also planning to conduct research into the use of gender neutral clothing among Nigerian men during the pre-colonial era. – Gasworks
Read more | July 5 – September 20, 2021
Hannah Reyes Morales wins a Pictures of the Year Asia 2021 award
One of the leading women in photography, Hannah Reyes Morales wins the Cultural Practices award with her Living Lullabies series.
A set of photographs that increases the understanding and appreciation of a cultural practice. It can be about festivals, religion, traditions, or contemporary cultural trends. Each submission consists of 5 to 20 images. Each participant is allowed to enter up to 2 submissions. The images must be taken in 2019 or 2020. – POYAsia
Liz Johnson Artur wins the Kering and the Rencontres d'Arles 2021 Women In Motion Award
Contemporary photographer Liz Johnson Artur is awarded recognition for her work documenting the African diaspora worldwide.
"Women have been part of the history of photography from the outset, and they have produced incredible work. The great thing about this award is that it shines a spotlight on works that haven't always been adequately recognized, and it alerts us to the fact that recognizing women photographers shouldn't just happen once a year." Liz Johnson Artur
Liz Johnson Artur was presented in the opening of the Masculinities exhibition at the Rencontres d'Arles in 2021.
María Magdalena Campos-Pons wins the Pérez Art Museum Miami award
One of the leading women photographers María Magdalena Campos-Pons is awarded the annual $50,000 Pérez Prize.
On Saturday, April 17, Pérez Art Museum Miami (PAMM) hosted the seventh annual Art of the Party, where Cuban artist María Magdalena Campos-Pons was announced as the recipient of the 2021 Pérez Prize, an unrestricted award of $50,000 that honors artistic achievement, funded by a gift from local patrons of the arts and longtime PAMM supporters Jorge and Darlene Pérez. – PAMM 
Mohini Chandra is the selected filmmaker for The Arts Institute Film Commission 2021
Contemporary photographer Mohini Chandra wins the University of Plymouth filmmaking opportunity with her Tall Tales and Wonder Rooms bid.
An internationally renowned filmmaker is set to develop a new piece of work devoted to amateur sea divers and the stories they tell after she was selected for The Arts Institute Film Commission 2021.
Tall Tales and Wonder Rooms – from Mohini Chandra – will also explore the hidden histories of Plymouth and the city's links to the wider world. 
Mohini was chosen by the Commission's selection panel at the University following a public call for submissions that asked artists to respond to a range of themes, including diversity of cultures and languages; oral and visual traditions of sharing knowledge; the relationship between people and the land; and objects as repositories of meaning. – University of Plymouth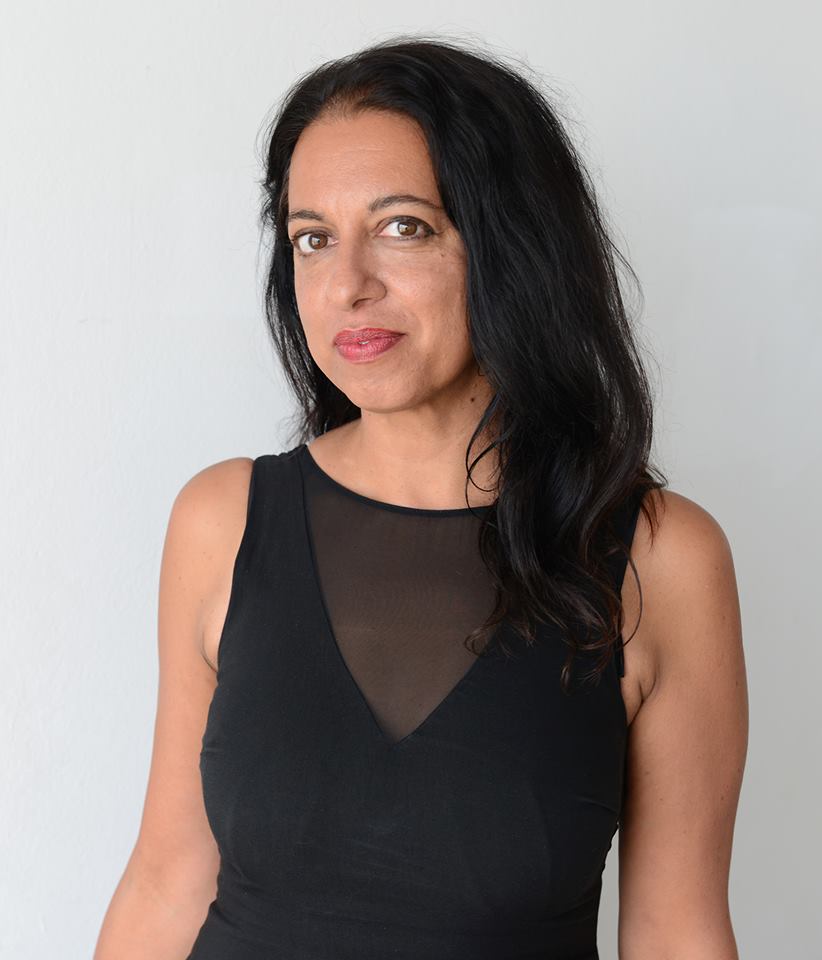 Mónica Alcázar-Duarte wins the second Photoworks X The Ampersand Foundation Residency 2021
Innovative visual artist Mónica Alcázar-Duarte was selected in the second year of the partnership residency.
We are pleased to partner with The Ampersand Foundation for the second consecutive year, to offer a residency opportunity for lens-based artists. This year the selected artist is Mónica Alcázar-Duarte.
Alcázar-Duarte is a Mexican-British artist who works with new technologies such as augmented and mixed reality to reveal how the mathematical formulas and algorithms that govern them are not arbitrary but rather serve to perpetuate stereotypes and social biases online. – Photoworks
Oksana Yushko is awarded an Atelier Josepha residency
Russian photographer Oksana Yushko is one of three artists to be awarded the residency based near the Baltic Sea.
Every year, the studio offers two artist residencies of respectively three weeks. A team of curators selects German and international artists who will be invited to work in the studio and stay at the neighboring Haus Josepha. They will show a selection of their work in the studio over a weekend. On these weekends, the study will open its doors to the public and functions as a gallery. – Atelier Josepha
Poulomi Basu's work is inducted to the V&A Collection
One of the year's most celebrated artists, Poulomi Basu's Centralia series has been acquired by the V&A permanently.
The V&A began acquiring photographs in 1852, and its collection is now one of the largest and most important in the world.
The history of the photography collection in the V&A is closely connected with the development of the Museum as a whole. Its first director, Henry Cole, was an amateur photographer himself and a great supporter of the art of photography. He began a photography collection in 1856, the year that the South Kensington Museum, now the V&A, was established. Since then, the collection has grown to be international in scope and comprises over 800,000 photographs dating from 1839 to the present. Photography can be seen as a combination of science and art, in which advances in technique continually feed creativity and artistic achievement. – The V&A Museum
Smita Sharma wins an Amnesty Media Award 2021 in photojournalism
Women photographer Smita Sharma is awarded the photojournalism category for her Stolen Lives images in the National Geographic Magazine.
In a year when much of the rolling news was dominated by the pandemic, many of the winning pieces focussed on lesser known issues facing people and countries.
inners in each category were announced earlier this evening by a number of high-profile journalists involved in judging this year's awards, including Unreported World's Seyi Rhodes, Channel 4 News' Jon Snow, Sky News' Alex Crawford OBE and BBC News' Clive Myrie. – Amnesty International