Hannah Reyes Morales is a Filipina photographer and National Geographic Explorer who was awarded the 2020 ICP Infinity Award for Documentary Practice and Visual Journalism. Calling from her home in Manila, Hannah tells Hundred Heroines' Enez Nathié about her pathway into photography and how she has found her voice as a storyteller. Explore Hannah's most recent project Living Lullabies, and the rest of her work, here. 
As a child growing up in 1990s Manila, the first images Hannah Reyes Morales saw of the world beyond the Philippines were via the mail she received from her cousins in America. "There was a big migration from the Philippines into other parts of the world […] and my first view of what the world looked like in other places was through the lens of other Filipinos making it as immigrants in different spaces abroad" she explains. With no internet connection, her pen pals were her only access to the world outside of Manila.
Now a critically acclaimed photojournalist and National Geographic Explorer, Hannah suggests that her curiosity for the world stemmed from spending most of her childhood indoors. "I was living in this very cramped, small environment of the house that I grew up in […] My mom didn't really want me to leave the confines of our home, because she felt like the streets outside of our house were dangerous."  So, she pieced together photographs and media clippings, creating a "sort of like collage vision of what the world outside my home looked like."
Even though Hannah's childhood interest in photography was sparked by images from abroad, her work currently focuses predominantly on the Philippines. Through her camera, she explains how she began to see her hometown differently: "The views that I had of Manila, that were informed by my mother's fears, changed once I had a camera in my hands. And the city sort of introduced herself to me through the images that I started to take."
Having grown up reading textbooks dating from the American occupation of the Philippines, Hannah tells me she is acutely aware that some of the first photography she consumed "was done by foreigners of my country, with a very specific gaze. By people who would have seen me as savage had I lived in their time." She admits that it took her a long time to get over a mentality "where you think that you're less than the people who colonised you."
After realising that she could – and would – never produce images like the ones she grew up seeing in textbooks, Hannah turned back to the stories which were the most important to her. These stories often centre on human resilience, which has been a theme throughout much of Hannah's photography, including her recent project Living Lullabies. Published in the National Geographic in November 2020, the project explores the nightly ritual of putting children to bed as a window into issues faced by women and children globally.
The mundane ways in which people survive amid adversity is deeply personal to Hannah. She experienced trauma at a young age which left her feeling alienated by narratives of victimhood, but recalls that "there were parts of me that I still had agency over. I knew that my life wasn't, and should not be reduced to this one traumatic event." This realisation incited her to focus not only on trauma itself, but how people cope with trauma in their everyday lives.
Filipino President Rodrigo Duterte's War on Drugs has garnered widespread media attention since he took office in 2016. The front pages of global publications cite shocking death tolls accompanied by images of bloodied streets – the same streets that Hannah grew up on. Hannah saw past the gore and wanted to depict what it was like to live within the affected communities. "I noticed that after police would pick up dead bodies, the karaoke machines would go off again. That mothers would be telling stories to their children after. Perhaps I knew that families had to live normal lives amidst that violent experience".
The project 'Season of Darkness' encompasses her series 'The Drug War', which includes disturbing images of the bodies Hannah saw strewn on the streets she grew up on, as well as images of the community persevering amongst adversity in the accompanying 'The Invisible City' series. Speaking on this experience Hannah says "I sort of made a mental note to myself to try to lean in to documenting how normal lives, or how daily lives, are lived amidst adversity. Because I felt like that might not be a headline news event. But as a human being, that felt like something that I could relate to and learn from."
This lesson has stuck throughout her photographic projects; her images often focus on the details which may be missed by headline or front-page news. For Living Lullabies Hannah photographed frontline health workers in the US (a workforce made up of over 70% women) navigating motherhood and caring for their families throughout the COVID-19 pandemic. As well as capturing a doting Syrian woman lulling her grandson to sleep, while she recalls the fear she associated with the night-time as a refugee.
On the ritual of lullabies, Hannah explains "that there's just so much depth in this song that we think of as just simple soothing songs for children. I realised that they were a window into caregivers' hopes and a window into caregivers' experiences, and that they say a lot about our history as people." In fact, her first experience with storytelling was also in her own home and through lullabies told by her own caregivers.
As is common in large lower-middle class families in the Philippines, Hannah's household included a cook and people who would help run the household. She explains that they were an important influence in forming her style of story-telling: "You know the lullabies that were sung to me sometimes were from languages or dialects that I didn't understand. Sometimes they were from rock ballads, sometimes they were praise songs, and every single caregiver that I had all had different kinds of caring, and they all had different languages of care."
The stories passed on to her from her family cook, who she called "Nanay" (Tagalog for mum), were the first time Hannah saw herself represented in larger narratives. Past the textbooks or scripture which depicted families that looked so different to her, these intimate stories introduced Hannah to a world of alternative narratives. She admits that "now as a storyteller, it reminds me that there's equity in what I think is important in storytelling, and I think that that's very hard to embrace." It has taken her a long time to affirm that her stories are worth telling and that their unprecedented nature is not a sign of inconsequence.
Having struggled with finding her voice as a storyteller, Hannah is glad that there seems to be more accessibility and diversity in photography today. The proliferation of internet connection, she suggests, has democratised access to the industry and also promoted more diverse imagery: "I wasn't just looking at photography from the very pristine walls of a museum where I would maybe never see my work. I wasn't only looking at photography in photo books on really beautiful paper where I could never imagine that my images would be, or in fact a global magazine. I was looking at these photography canons from a broken screen of a cell phone."
She believes that, with increased access to social media and the creation of photography collectives "efforts are being made to define more widely what is considered a good frame." However, Hannah also cites the data published by Women Photograph, which found that the majority of A1 photographs in the biggest American media outlets are created by men, and acknowledges there is still a way to go. She confesses that when she embarked on a project with National Geographic to capture beauty rituals globally she was told by colleagues "oh, it'll dilute your serious body of work. Why are you looking at something as frivolous as beauty?"
But after travelling the world with the goal to understand what beauty meant to diverse women, Hannah concluded that "this ritual is not frivolous; this ritual is important. It's a way for us to be seen and be heard, and it's a way for us to celebrate." Hannah's success is a testament to the importance of capturing and sharing alternative narratives, and she hopes that her work will continue to open doors for the next generations of photographers and storytellers.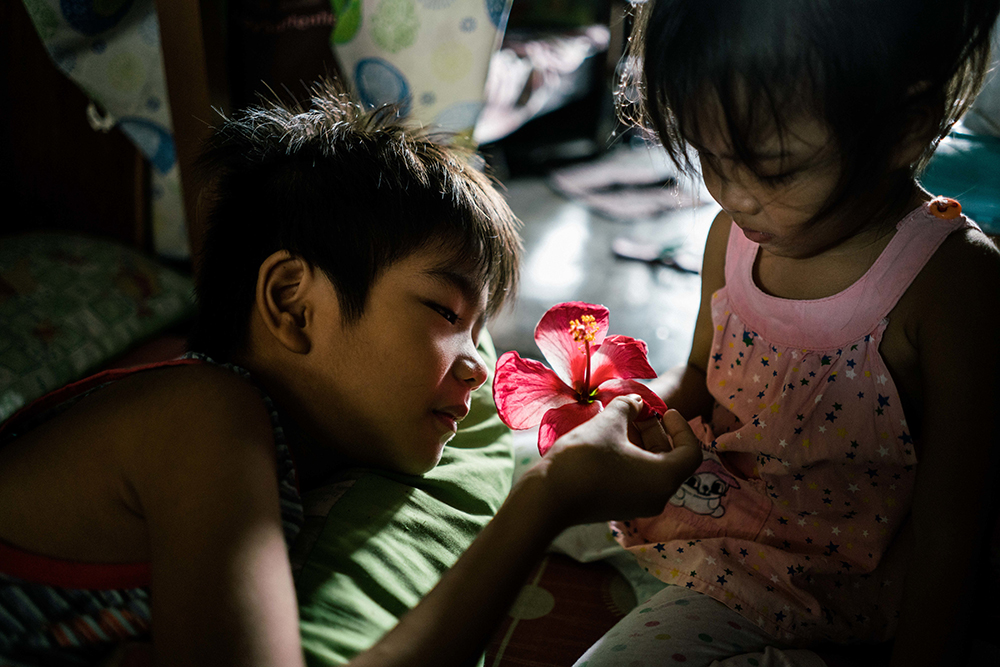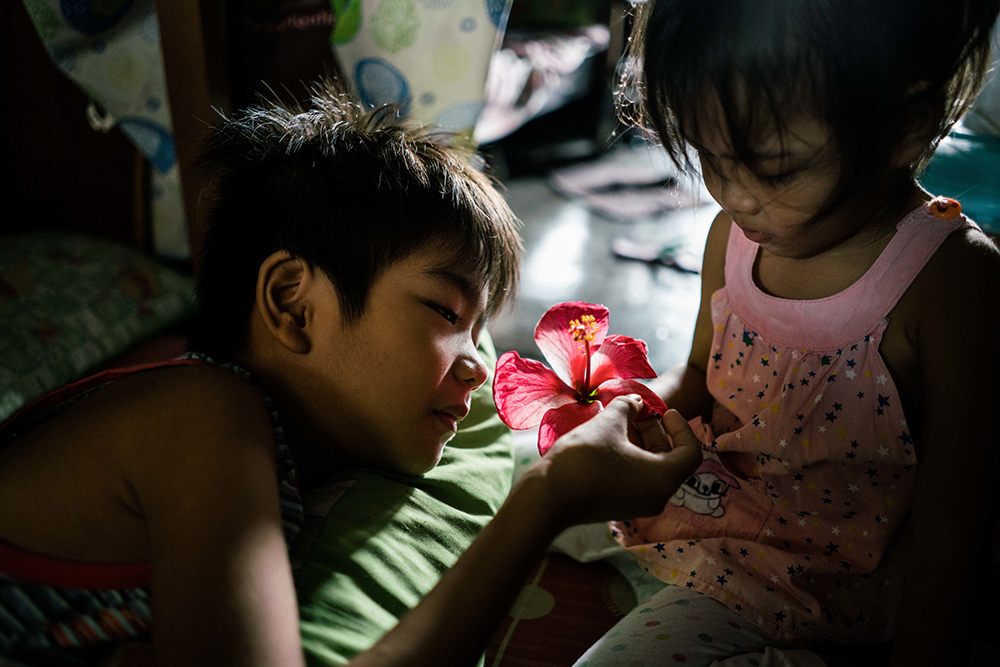 Invisible City 1 © Hannah Reyes Morales. Courtesy of the Artist
Meridian Hall, Klementinum, Prague from the series A Snake that Disappeared Through a Hole in the Wall © Tereza Zelenkova, courtesy of the artist.