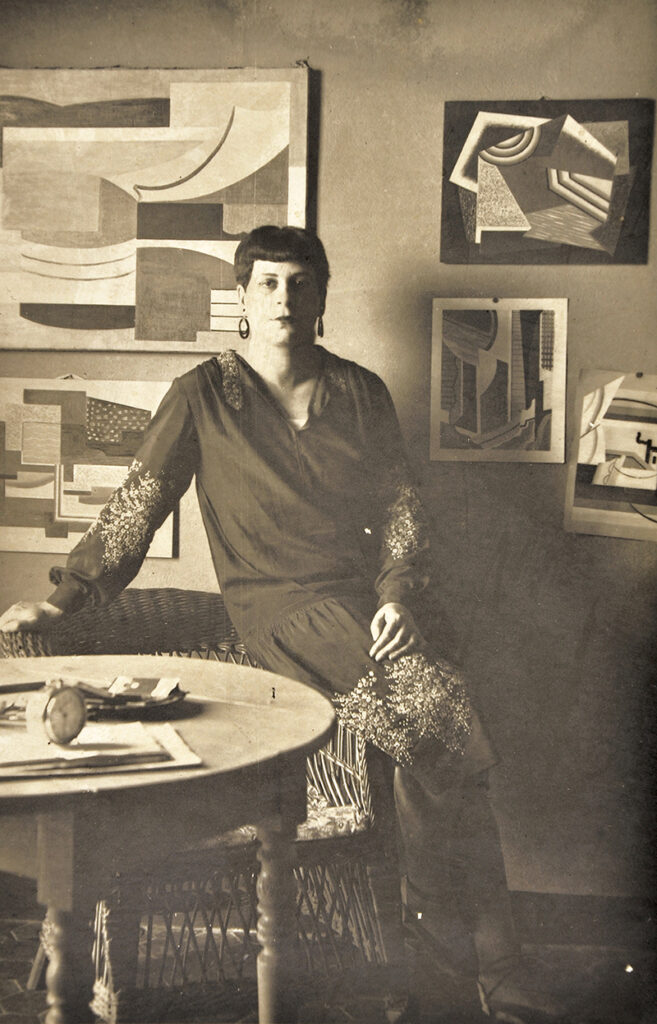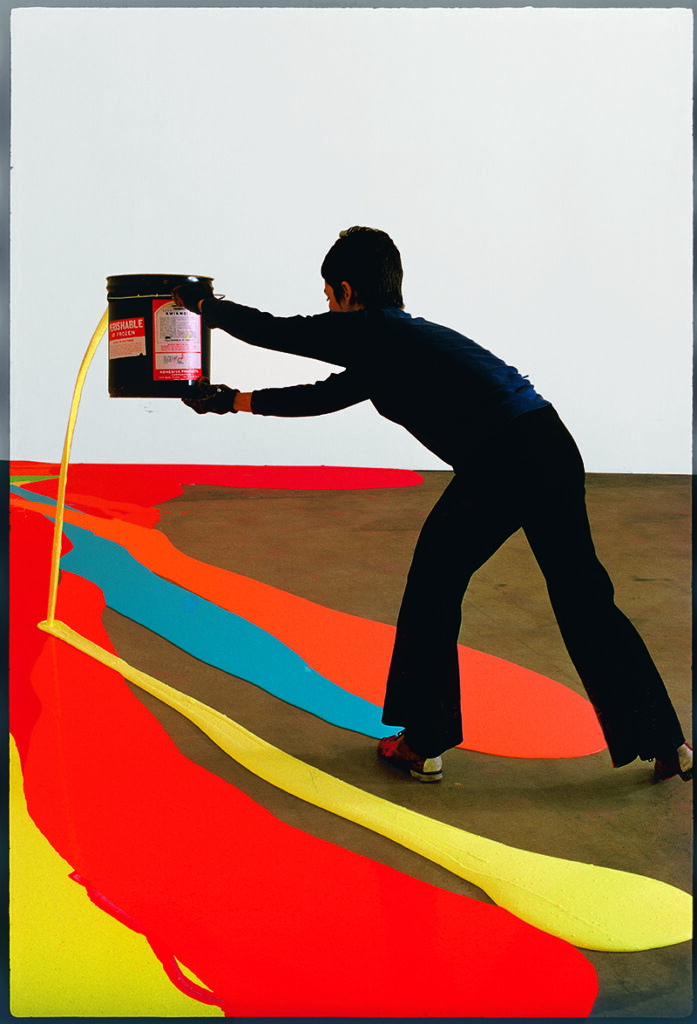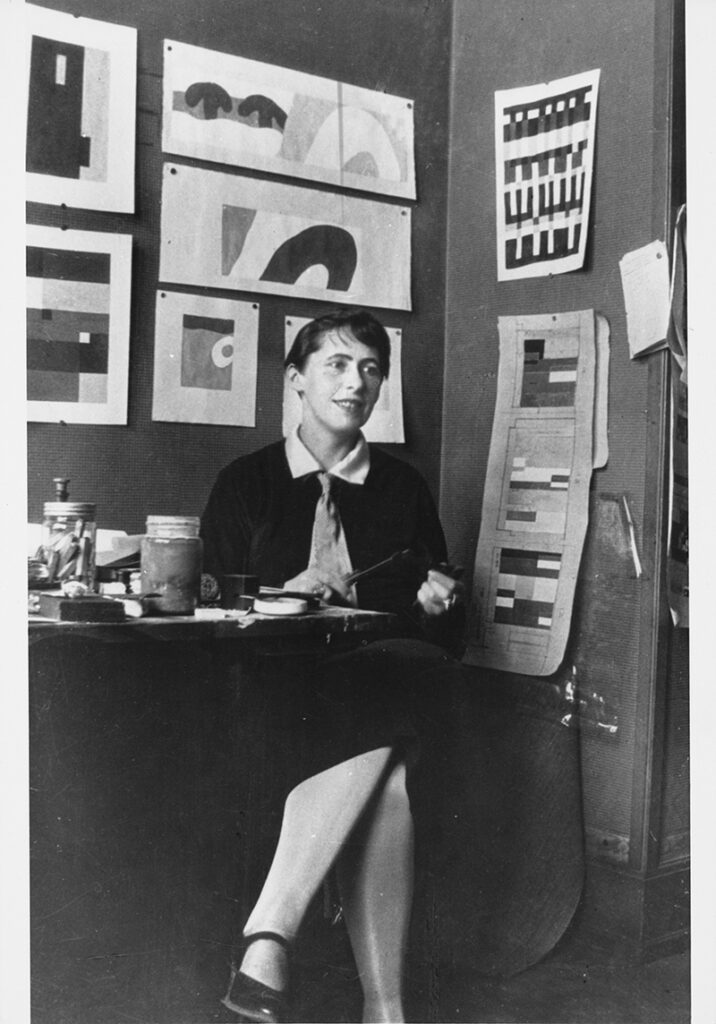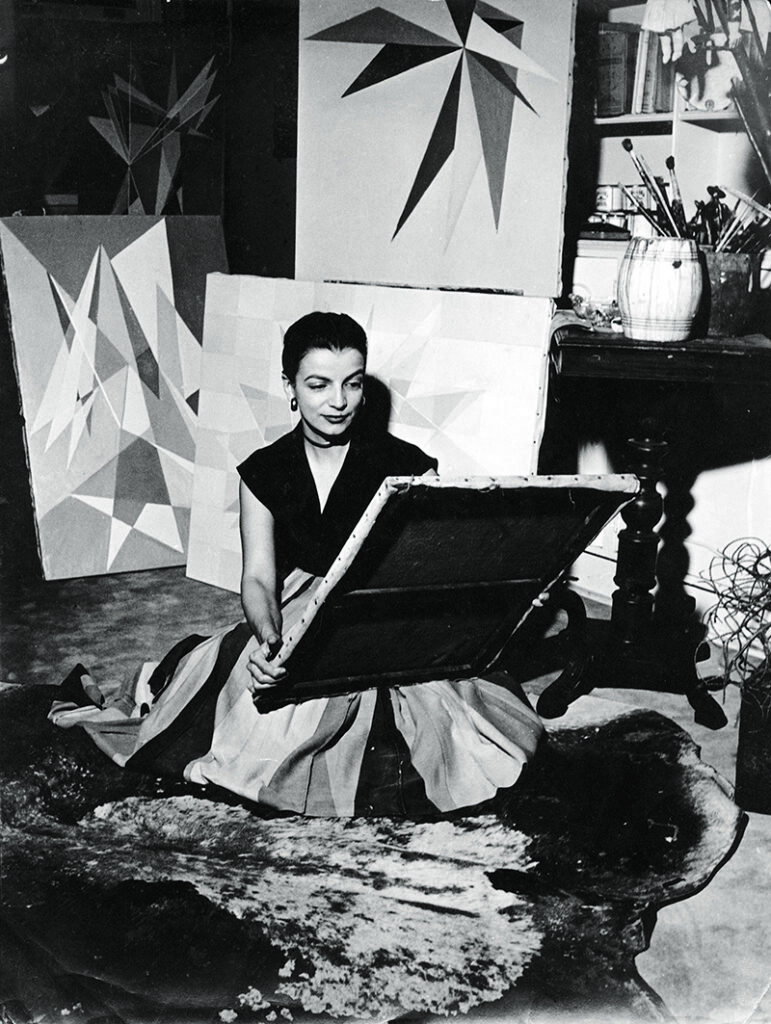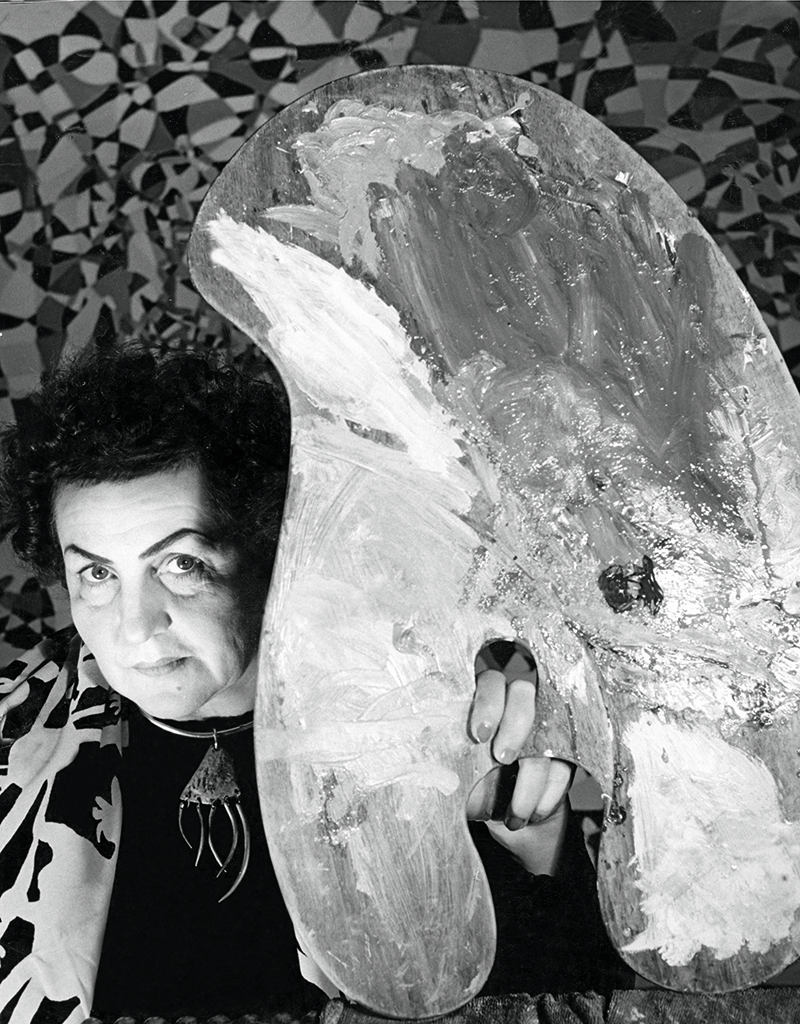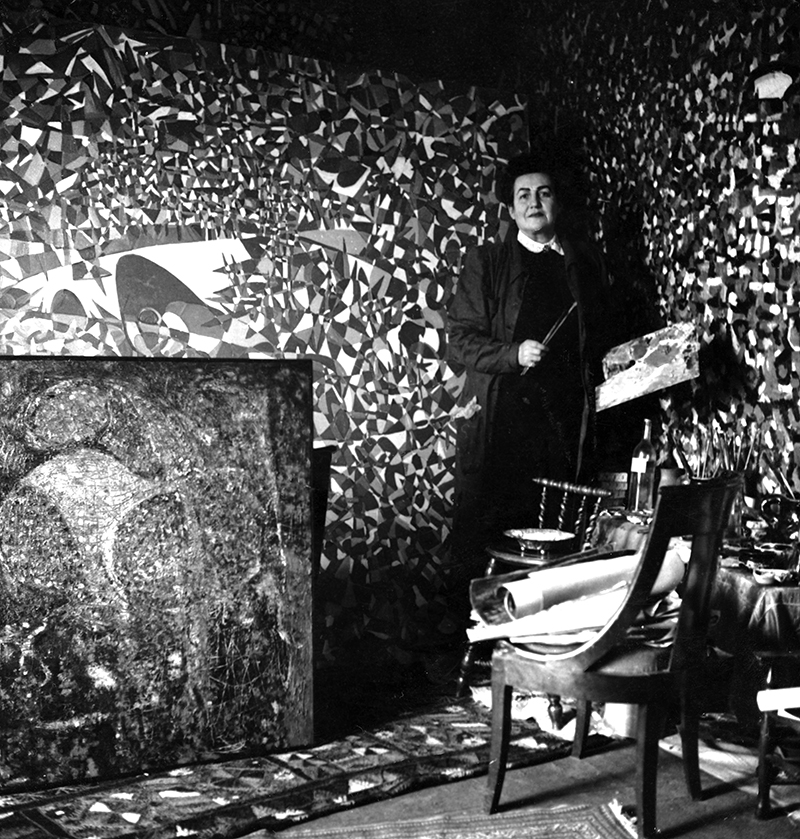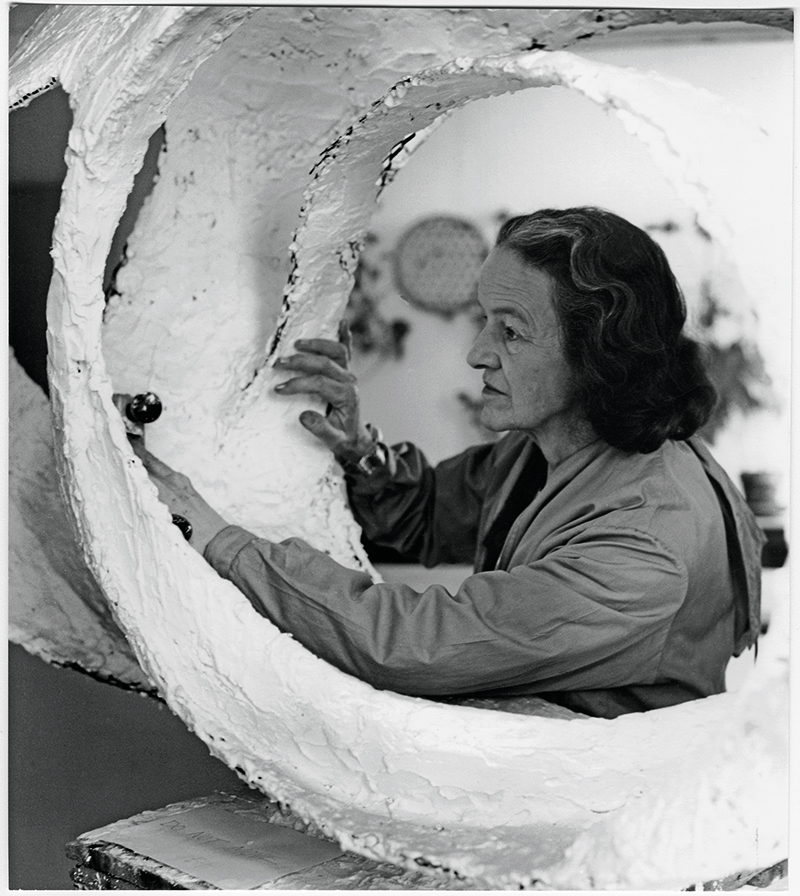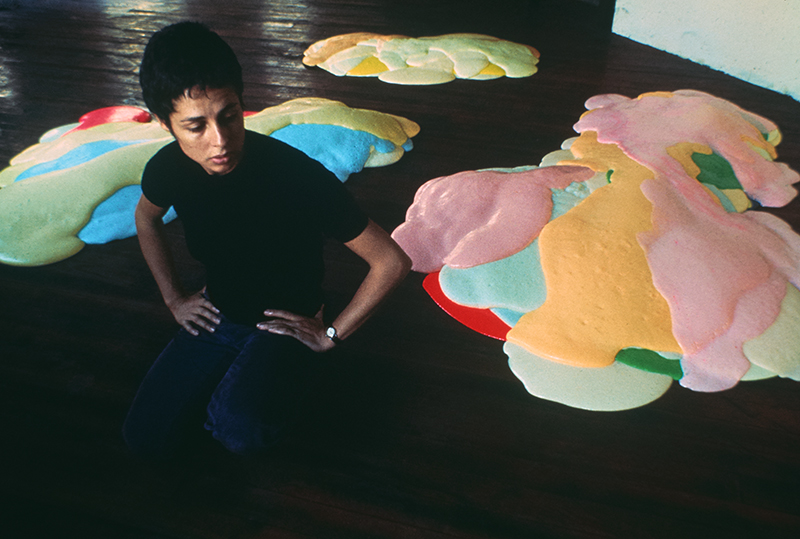 Women in Abstraction
Florence Henri's work features in a current exhibition at the Centre Pompidou, entitled 'Elles font l'abstraction' /'Women in Abstraction' which runs until 23 August 2021. 
The exhibition looks at around 500 works by women artists from 1860s-1980s who contributed to the development of abstract art but who are often overlooked in the history of art in favour of their male counterparts.
Photography presented for women, from the turn of the century, an expressive medium suitable for a liberating experimentation and abstraction, together with the possibility for personal and financial emancipation in a career which didn't require a formal degree.
In the exhibition, this photography is represented by, amongst others, Florence's minimalist, geometric still lives, with their use of mirror and reflective surfaces.
Featured Women Photographers
They are shown alongside the photomicrography of Laure Albin-Guillot (1879 – 1962),  the photograms of Bauhaus's Elsa Thiemann (1910 – 1981), the films of Germaine du Lac (1882-1942,  the first feminist filmmaker who was part of the French avant garde of the 1920s and the innovative 'Photogenics' of Lotte Jacobi (1896-1990). Berenice Abbott and Germaine Krull are also showcased as innovators of scientific and organic photography of the 20s and 30s.
About Florence Henri
Born in New York in 1893, Florence Henri led a peripatetic life after the death of her German mother, studying first music in Rome and then painting in Paris under Fernand Léger from 1925.
In 1927, when she was 34, Florence enrolled as a mature student at the Bauhaus in Dessau, where she studied photography with László Moholy-Nagy and struck up a close friendship with Lucia Moholy.
Between 1928 and the late 1930s, she created celebrated avant-garde photography,  often using prisms, mirrors and reflections and experimenting with techniques such as photomontage, multiple exposures and photograms. She applied the techniques and composition of geometric, abstract painting and Purism to photography, creating intriguing still lives and portraits.
Moving back to Paris in 1929, she taught photography and ran a successful studio, working on advertising projects as well as her own images into the early 1960s before returning to abstract painting. Her students included Gisèle Freund and Lisette Model.
By Paula Vellet