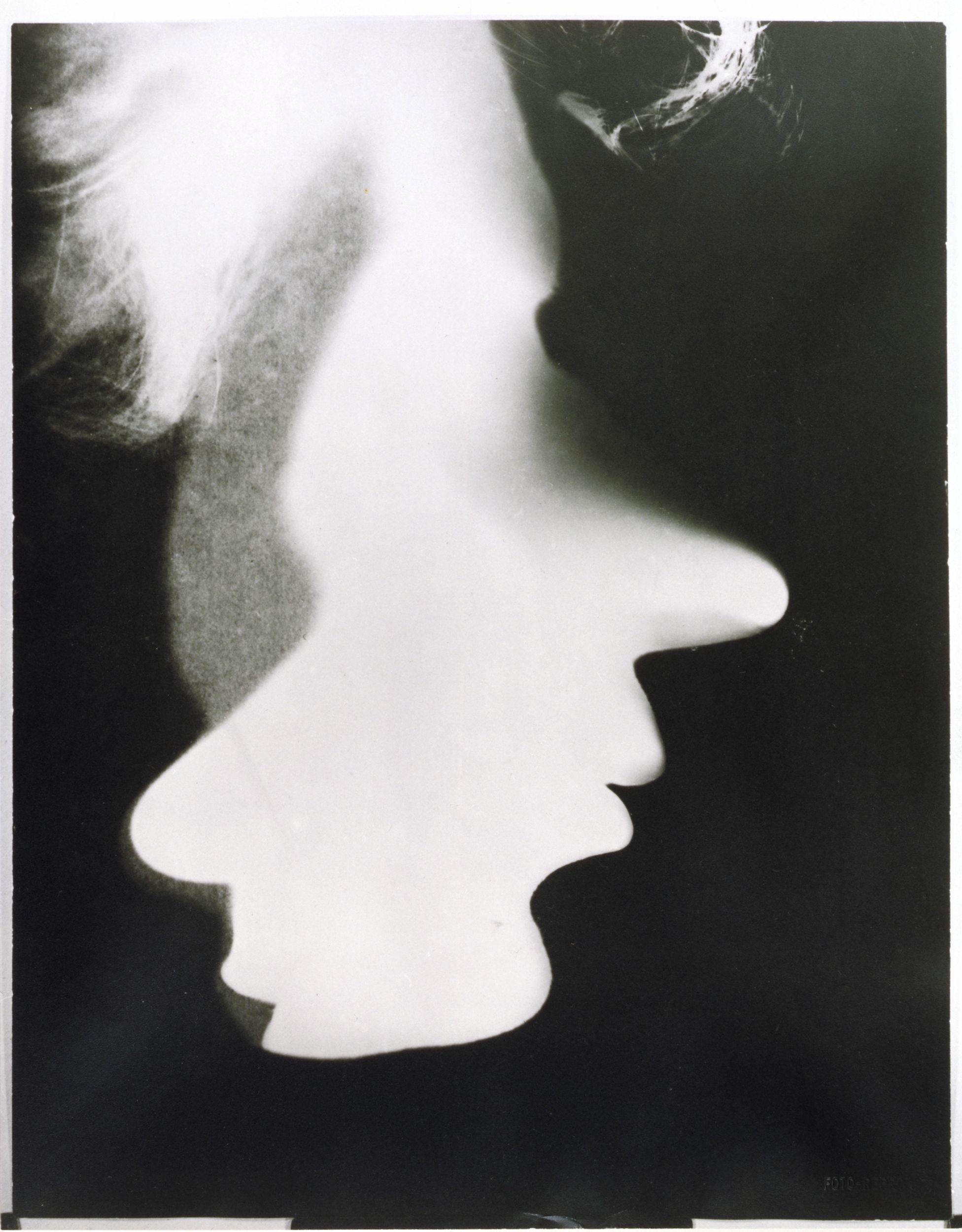 Moholy-Nagy Lazslo, Fotogramm, László Moholy-Nagy and Lucia Moholy, c. 1922-26 © Victoria and Albert Museum, London.
Lucia Moholy 1894-1989
Czech-German Photographer
Lucia Moholy's iconic photographs document the architecture, products and influential people of the Bauhaus, the German school of architecture, design and applied arts.
After marrying in 1921, Lucia moved with her then husband, Làszló Moholy-Nagy, to Weimar in Germany where he began his professorship while Lucia undertook photography training. Despite her photos now being world renown, they were originally credited to her husband or to Walter Gropius, the founder and former head of the Bauhaus. Lucia was confined to the shadows and her talent was appropriated to the more famous men around her.
As a Hungarian-Jew, Lucia fled Nazi Germany in 1933. Lucia was forced to leave behind her collection of 560 glass-plate negatives. Up until as late as 1985, many of Lucia's photographs were distributed and used to represent Bauhaus without any credit attributed to the artist. Lucia continued to fight for recognition for her work and despite the amount of time that passed, much of her original work was never recovered or returned to her.
A defining photo of the Bauhaus was taken by Lucia Moholy in 1925-6. It is a small black and white photograph that encapsulates the modernist building with its clean, angular lines and shot at long distance. The light and dark shadows play against one another with the stretch of dark sky contrasting against the white of the building. On the left-hand side of the photograph the viewer's eye is drawn to the vertically written BAUHAUS.
Lucia is known for her portraits of people, one of which being her own self-portrait taken in c.1930. In the photograph, Lucia leans on her chin with closed fists. Her strong gaze locks eyes with the viewer. It is a look that shows confidence and, as she leans her body towards the camera, there is also a sense of defiance.
Edith Tschichold is mainly known as the wife of German typographer, Jan Tschichold, yet the 1926 photograph captures Edith in her own right. In this close up, Edith looks down towards the ground with her hair sweeping across her face. There is a clear sense of focus on the task that she is undertaking.
It is now abundantly clear that Lucia's photographs immortalised the Bauhaus and her talent presides through the images that we finally able to acknowledge as Lucia Moholy's. Her photographs capture the aesthetics and the philosophy of the school and are vital to our understanding of the movement.
By Caroline Barretto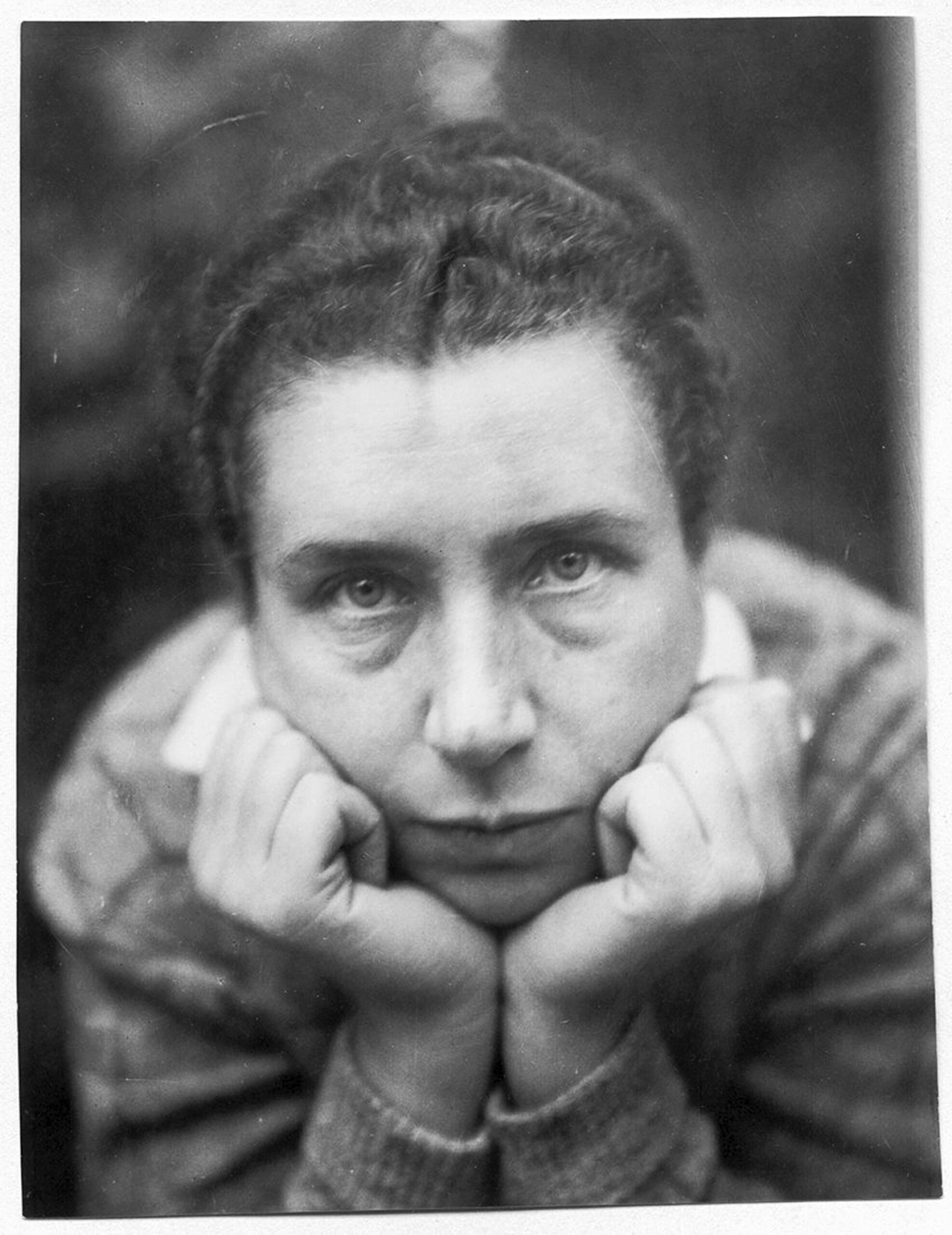 Lucia Moholy,Self-Portrait, c.1930
all images © Victoria and Albert Museum, London