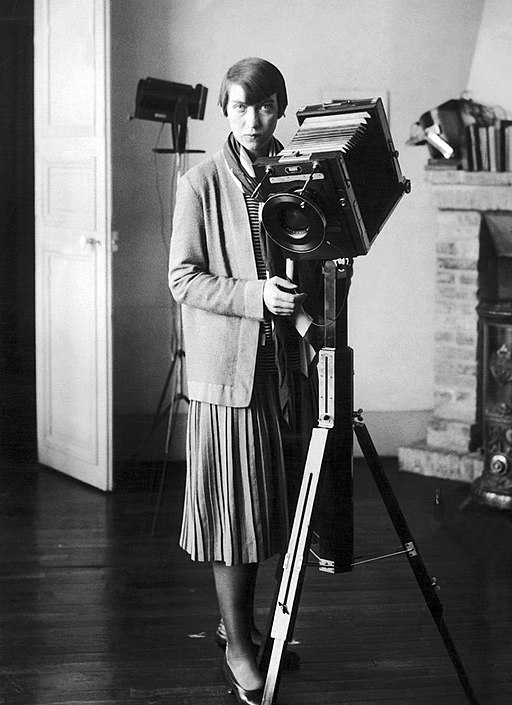 Berenice Abbott, by unknown author. Public domain, via Wikimedia Commons.
Berenice Abbot (1898-1991)
American artist
Born in Ohio, Berenice Abbott moved to New York in 1918. Initially studying sculpture, she mixed with the American avant-garde and in 1921 switched to photography as assistant to Man Ray in his Paris studio. Her portraits of well-known artists and writers soon equalled those of her mentor in inventiveness and impact, though different in style. Rejecting fashionable experimental techniques such as distortion and double exposure, Berenice opted for a 'straight' photography of naturalistic poses. She discovered the work of French avant garde photographer Eugene Atget, acquiring his archive in 1927. It is largely thanks to Berenice that Atget's international reputation was established.
Returning to New York, she became part of a band of artists, including the German refugee photographer Lotte Jacobi, whom she helped get portraiture commissions. From 1934-58, she also taught photography at the New School for Social Research where Jacobi studied printmaking.
It was in New York that she undertook her best-known work, documenting the city's changing face during the New Deal. Shot independently using a large format camera from 1929 – 35, and later funded by the Works Progress Administration (WPA), she captured dizzying bird's-eye and worm's eye views of the city. Thrusting skyscrapers, soaring stations and bridges, sharp angles and modernist composition contrast the old and new to document this dynamic period.
Over 300 images of her 'Changing New York' are archived at the Museum of the City Of New York. 'Murray Hill Hotel, Spiral' (1935) and 'City Arabesque' (1936) are typical of this work.
From 1947 to 1959 she ran "House of Photography," where she sold and invented photographic equipment, including a pioneering 'autopole' or telescopic lighting pole.  One of her last projects was illustrating scientific textbooks.
From 1935 onwards, Berenice lived in Greenwich Village and Maine with her partner, art critic Elizabeth McCausland.
By Paula Vellet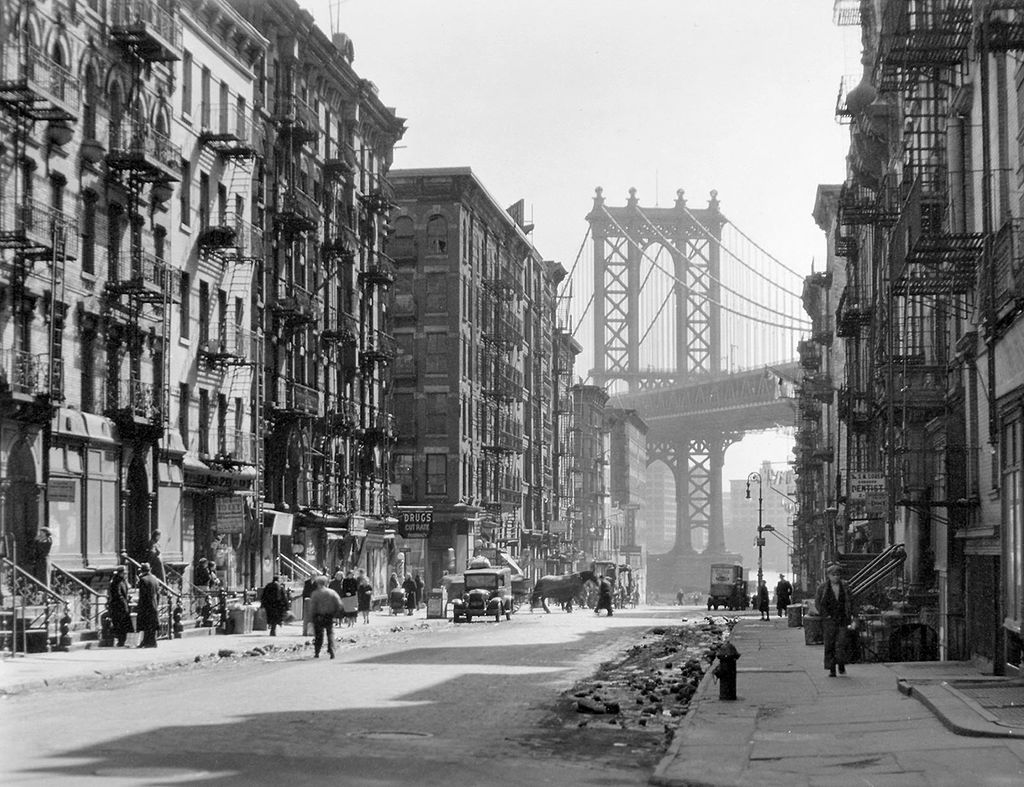 Berenice Abbott, Pike and Henry St, 1936. Berenice Abbott, Public domain, via Wikimedia Commons.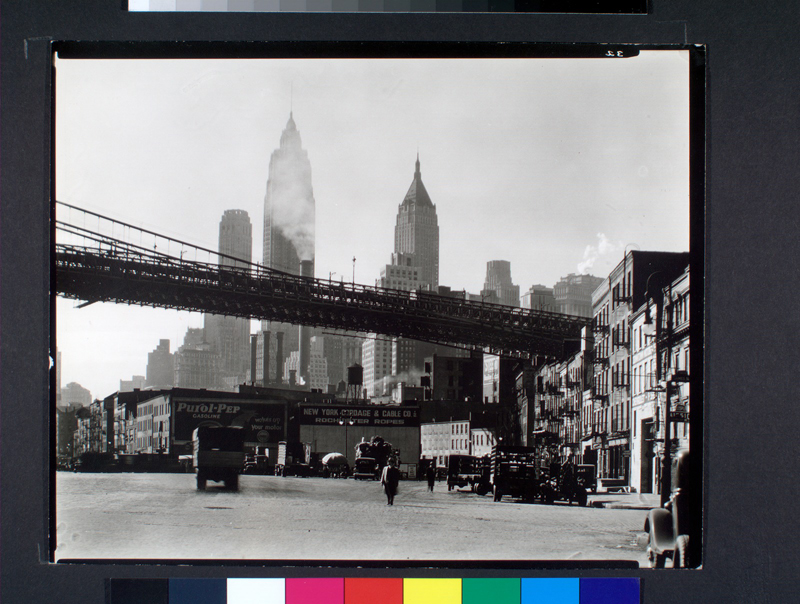 Berenice Abbot video
Running time: 4mins 21 secs