Take a tour of the first women photographers freelancing for the famed publication to the leading photographers today
Founded in 1888 and now one of the most widely read magazines of all time, National Geographic has launched and advanced the careers of some of the world's leading women in photography.
In early issues of the publication, photographs taken by women were largely the work of white photographers who were privileged enough to be of diplomatic families, or of independent wealth, and therefore free to travel and document places internationally.
Today, much of this photography is recognised as a product of the colonial gaze. While it is important to acknowledge the discrimination these women overcame to achieve their professional aspirations, it is vital that we also highlight the diverse women photographers working on behalf of National Geographic today.
Although equity within the arts industry has yet to be achieved, this list demonstrates how greater diversity among contributors to National Geographic is beginning to emerge.
20th Century Contributing Photographers
One of the first National Geographic photographers was Eliza Ruhamah Scidmore (1856 – 1928), whose work appeared in the magazine in 1907. She was also the National Geographic Society's first woman board member.
In the 1890s, the forerunner of the Smithsonian Institution gave Eliza a Kodak camera to document her travels across India, Japan, China, and the Indonesian island of Java. She was an early explorer of Alaska.
Her lovely hand-coloured images of Japan were printed in the magazine in 1914, her second story, for which she was paid $450. She produced thirteen further articles for National Geographic.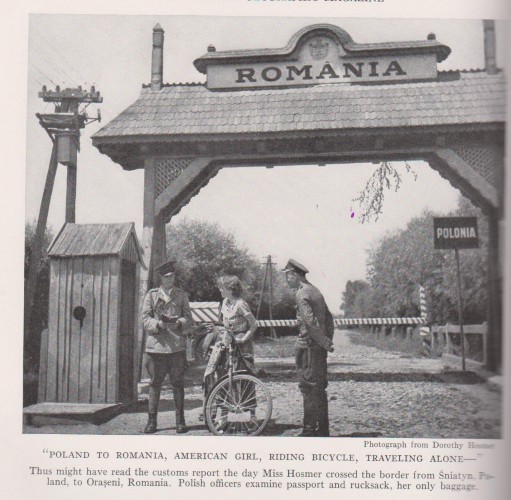 Other early contributors include Dorothy Hosmer Lee (1910-2008), whose first story  'An American girl cycles across Romania' appeared in National Geographic in November 1938; this was followed by 'Pedaling Through Poland' in June 1939.
Altogether, Dorothy published four articles for National Geographic between 1938 and 1941, for which she was paid $300 each — well below the rate paid to male contributors.
Her work also appeared in New York Times and Business Week, among others. A collection of her work is held by the Sweeney Art Gallery, UCR.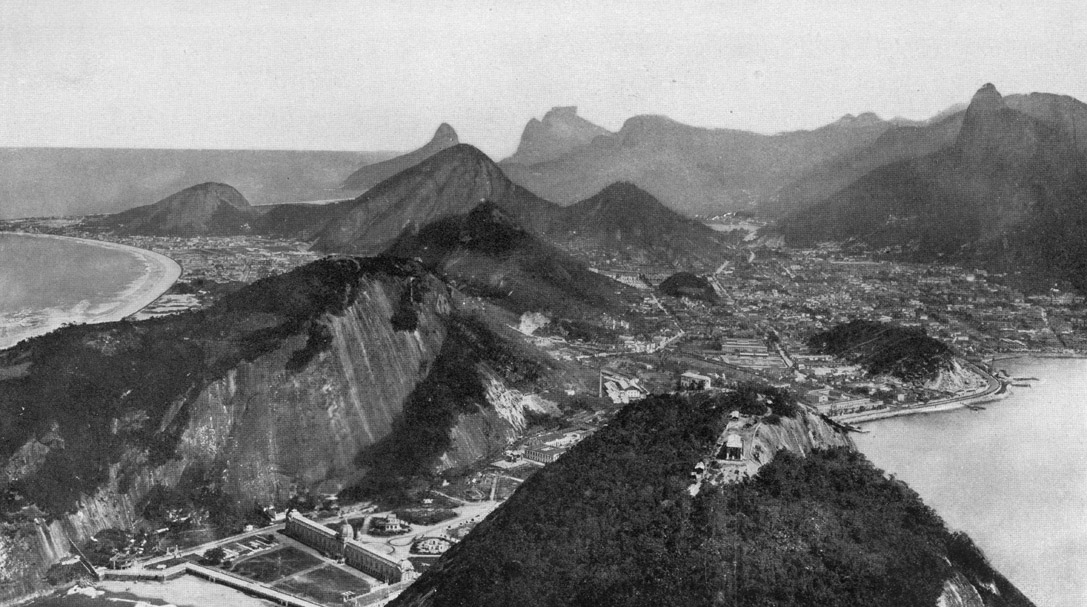 Botafogo bay and Copacabana when it was just a resort area, from the summit of Pão de Açucar, 1919 by Harriet Chalmers Adams. Via Wikipedia
Harriet Chalmers Adams (1875 – 1937) created twenty-one stories and photographs for National Geographic between June 1907 and 1935, covering much of South and Latin America.
She photographed landscapes and indigenous groups from Alaska to Tierra del Fuego, as well as becoming the first (known) woman to travel overland from the Amazon to French Guyana.
Harriet was also one of the only women photographers in the trenches in WW1, reporting for Harper's Bazaar.
Barred from the National Geographic Society as a woman, she founded the Society of Women Geographers in Washington in 1925.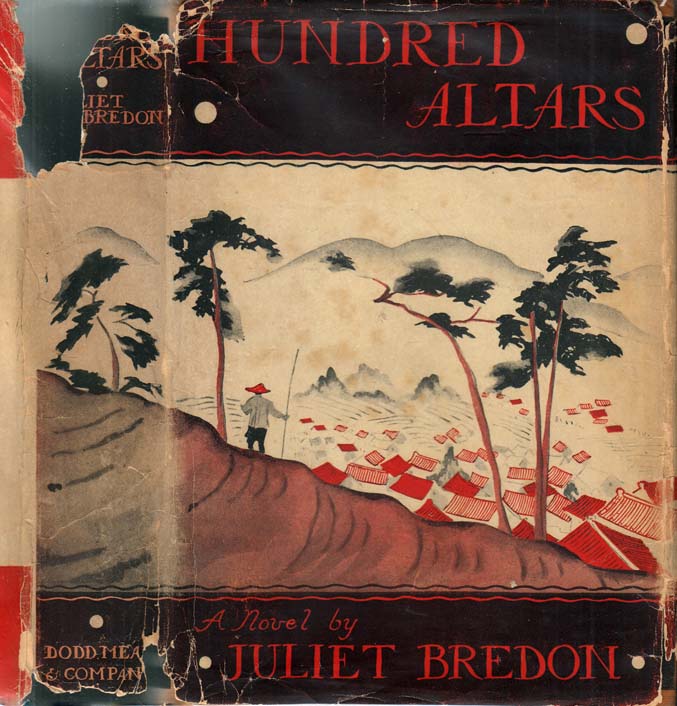 Hundred Alters by Juliet Bredon Lauru
Juliet Bredon Lauru (1881 –1937) published under the pseudonym 'Adam Warwick' — probably to escape discrimination at the time.
She lived most of her life in China, as a member of a family of diplomats in the Chinese Maritime Customs Service, and wrote articles for National Geographic about Asia and books about the Far East.
Ella Maillart (1903 – 1997) was a Swiss adventurer, travel writer and photographer, as well as a sportswoman.
She published in Le Petit Parisien as well contributing to National Geographic, living for many years between India and the Swiss Alps.
During the 1950s, Ella ran a travel company taking tours to Nepal. Her photographic archive is held in Musée de l'Elysée, Lausanne.
Husband and Wife Photography Duos
Many husband and wife teams have produced work for National Geographic.
Husband and wife team Kurt and Margot Lubinski took images together in Vienna, Austria in 1935.
Husband and wife team Franc and Jean Shor documented the new nation of Pakistan in a 1952 issue of National Geographic.
Diane Cook (1954–) has collaborated with her partner Len Jenshel since 1991, and is one of the foremost American landscape photographers. Discover their work.
Staff Photographers
The women to be hired by National Geographic as staff photographers.
Happy birthday to @GlacierNPS, founded on this day in 1910. Our first female staff photographer, Kathleen Revis, captured these shots of America's tenth national park on assignment for the magazine in 1956. pic.twitter.com/0Rbp9f56NK

— Nat Geo Explorers (@NatGeoExplorers) May 11, 2018
The first woman member of staff hired by National Geographic in 1953 was Kathleen Revis Judge (1923 – 2006),  a self-taught photographer of the great outdoors. Her assignments varied from dog and horse shows to English literary landmarks, many involving hiking, skiing, and horseback riding.
The second woman staff member, Bianca Lavies (1943–1989), followed in 1974. She went on to develop a series of distinctive natural history books for children.
Sisse Brimberg (1948-) came to the US from Denmark to train with National Geographic and joined the staff in 1976. She has since published more than thirty stories for the magazine, including features on Hans Christian Andersen, the Vikings, and "Civilized Denmark". Her photographs of migrant workers were awarded 'Picture Story of the Year' by the National Press Photographers Association.
Jodi Cobb was the fourth staff photographer, working for National Geographic from 1977 for more than 3 decades, photographing over 30 stories in over 65 countries.
She was the first woman to be named White House Photographer of the Year, and has won several Press awards.
Jodi specialises in large-scale, global stories exploring such topics as 21st-century slavery as well as the closed worlds of the Geisha and Saudi Arabian women.
21st Century Contributing Photographers
Today, the professional photographers working for National Geographic are distinguished by their diversity, range, and scope.
In 2019, 47 women took pictures for National Geographic in print and digital (compared with 67 men).
For these contemporary women, their interest is in self-representation — in women telling their own stories to reveal hidden truths to a global audience, enhancing the pages of the magazine with increased urgency and insight.
Nikon Ambassador and National Geographic photographer Ami Vitale (1971- ) has travelled to more than 100 countries, bearing witness not only to violence and conflict, but also to surreal beauty and the enduring power of the human spirit.
Her photograph of a keeper tenderly resting his forehead on the last white rhino dying in Sudan (NatGeo October 2019) made an immense impact.
Ami has stated, 'If we only frame the narrative that we're on the path to the end of the world and there's no turning back, that doesn't motivate people and it isn't true. We need to find the stories where there is hope'. 
'I realised that every story about humanity is a story about the natural world. It is critical that we all start to understand that and not think they are separate.'
Ami also founded and runs
Ripple Image Effects
with fellow NG female photographers Annie Griffiths Belt (1953- ), one of its first female photographers; legendary NG photojournalist Lynn Johnson (1953-); and Pulitzer Prize-winning photographer for the Washington Post, Carol Guzy (1956-).
Ripple Image Effects documents NGOs empowering women and children to assist them in fundraising and focusses on  the under-reported challenges and solutions that impact them in key areas of: Food, Water, Health, Education, Energy, Economic Empowerment, and Climate Change.
American photographer Lindsey Addario (1973-) focuses on conflict, human rights, and the role of women in traditional societies.
She was part of the New York Times team that won the 2009 Pulitzer Prize for International Reporting, attracting acclaim for her photographs in "Talibanistan".
She has most recently been documenting the unfolding COVID-19 pandemic in the UK, in funeral homes and hospitals (NatGeo July 2020).
Andrea Bruce (1973-) is an award-winning documentary photographer and founder of the photo agency NOOR.
Her work focuses on people living in the aftermath of war.
Her awards include the 2018 IWMF Anja Niedringhaus award for women journalists, a 2014 World Press Photo 2nd prize for 'Daily Life singles' for the image 'Soldier's Funeral', and the inaugural Chris Hondros Fund Award (2012) for the "commitment, willingness and sacrifice shown in her work."
Newsha Tavakolian (1981-) is an Iranian photojournalist and documentary photographer whose work focuses on conflict and women's social issues in her native Iran.
She has worked for Time magazine, The New York Times, Le Figaro, and National Geographic.
She was also a member of the Rawiya Women's Photography Collective, which she co-established in 2011.
Smita Sharma is an award winning photojournalist based in Delhi.
She reports on critical human rights, gender, and social issues, in her own community as well as in the Global South, on assignments for Human Rights Watch, National Geographic magazine, and other publications.
She is particularly recognised for her work on child sex trafficking in India ('Stolen Lives', NatGeo October 2020). She was the winner of the prestigious Amnesty International award for Photojournalism 2021.
This list is by no means complete but purely to illustrate the impact women have made and continue to make to global documentary photography.
By Paula Vellet