To celebrate Lunar New Year, also known as Chinese New Year, we have compiled a list of 6 Chinese women photographers you should know.
From pioneering photographers who overcame sexist barriers to contemporary visual artists who push on the boundaries to reclaim the gaze. Take a look at two photographers who captured the Yangtze River, in two different time periods creating two widely different commentaries…
Nancy Sheung (1914-1979)
Born in Suzhou, east China in 1914, Nancy Sheung discovered photography at the age of 44. Her sharp, architectural images show her meticulous attention detail. Her most iconic image is The Pigtail (1966), a monotone image featuring her daughter at 13 years old.
In 2021, we had the honour of welcoming her granddaughter Tiffany Wai-Ying Beres to speak about Nancy and we still have a gallery of Nancy Sheung's images online.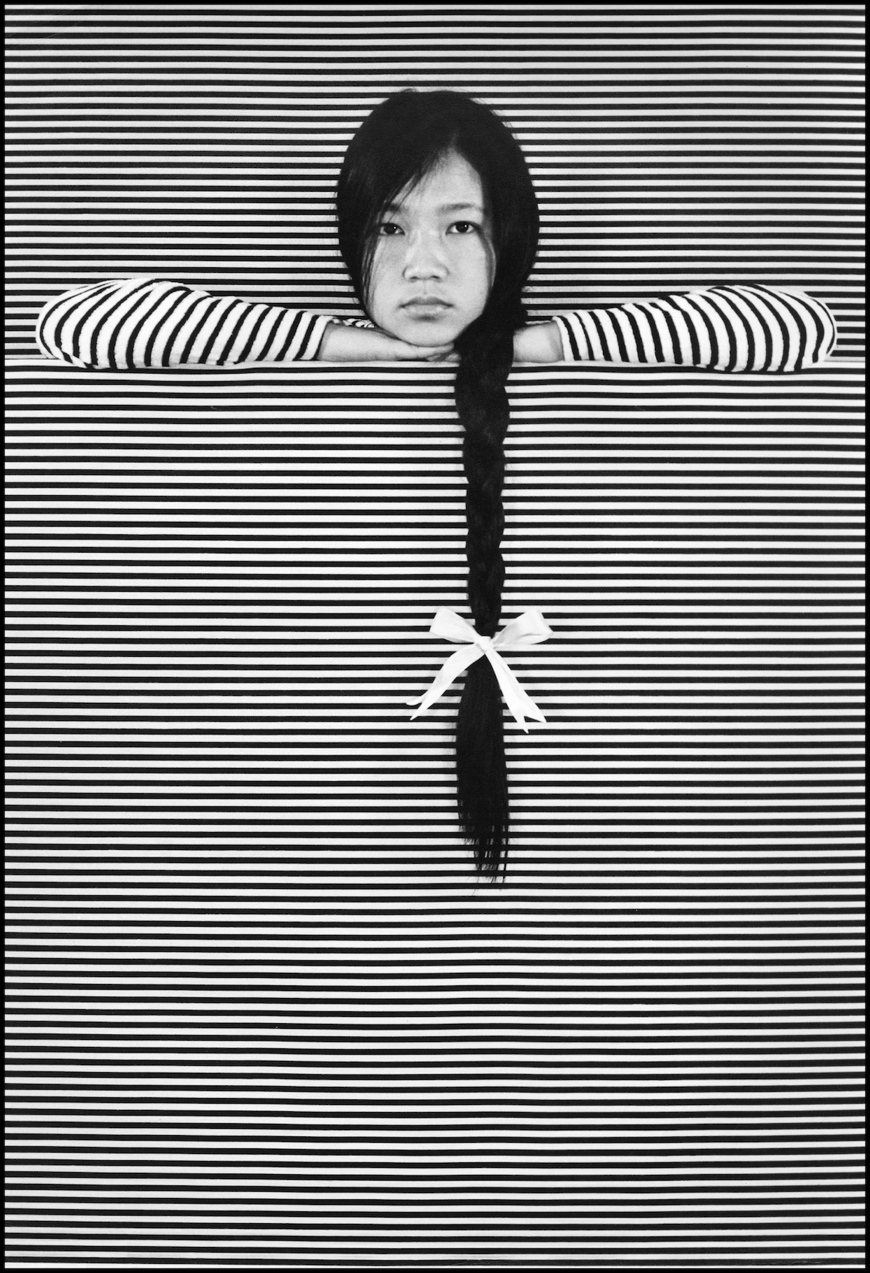 The Pigtail, 1966 by Nancy Sheung © Estate of Nancy Sheung
Hou Bo (1924 – 2017)
Chinese photojournalist Hou Bo documented the rise of Mao Zedong from 1939 to 1968 in over 400 photographs as the official photographer of The Great Leader.
Hou was born in September 1924 into a peasant family in Shanxi province and was orphaned as a teenager. A committed member of the Communist Party from the age of 14, she learned photography as a propaganda tool from Japanese prisoners of war in WWII. 
She created most of the iconic images of Mao's reign, including Mao swimming the Yangzte River to show his strength and vitality, but fell from favour during the Cultural Revolution and spent years in forced labour camps.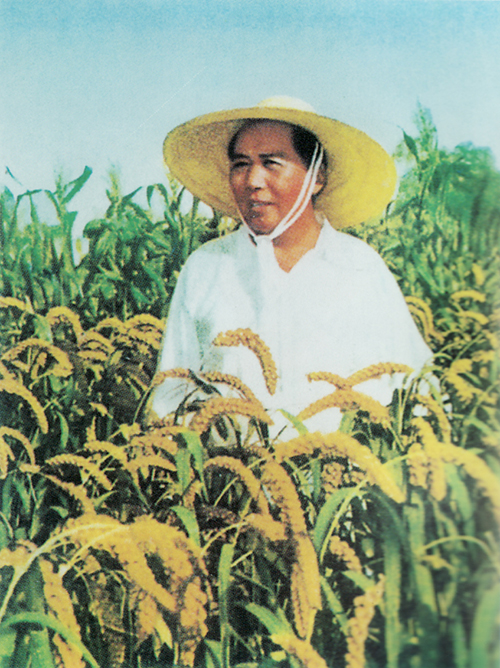 Mao Zedong in a rice field with hat, from Quotations from Chairman Mao Tse-Tung, 1950 by Hou Bo
Cui Xiuwen (1970 – 2018)
Cui Xiuwen, born in Harbin, Heilongjiang, was one of China's leading contemporary artists. According to Cui, Chinese history and culture presented a multitude of taboos and expectations surrounding women's behaviour, which she was determined to address through her art.
Cui didn't consider her work as 'feminist', believing the label to be 'limiting'. Instead, she believed art to be a way of realising 'identity […] beyond gender' – an expression of her individuality. Her work is now held at Tate and focusses on femininity and motherhood with key Chinese iconography.
Yan Wang Preston
Dr. Yan Wang Preston (b. 1976) grew up in Henan Province, China, moving to Shanghai at the age of 18 to study medicine. She later moved to the UK and pursued an MA in Photography at Bradford University and recently she completed a practice-based PhD in Photography at the University of Plymouth.
This was the genesis of one of her most prominent works, the documentary series Mother River. Over a period of four years (2010-2014), Yan travelled the entire 6,211km length of the Yangtze River, exploring the connection between China's topography and identity.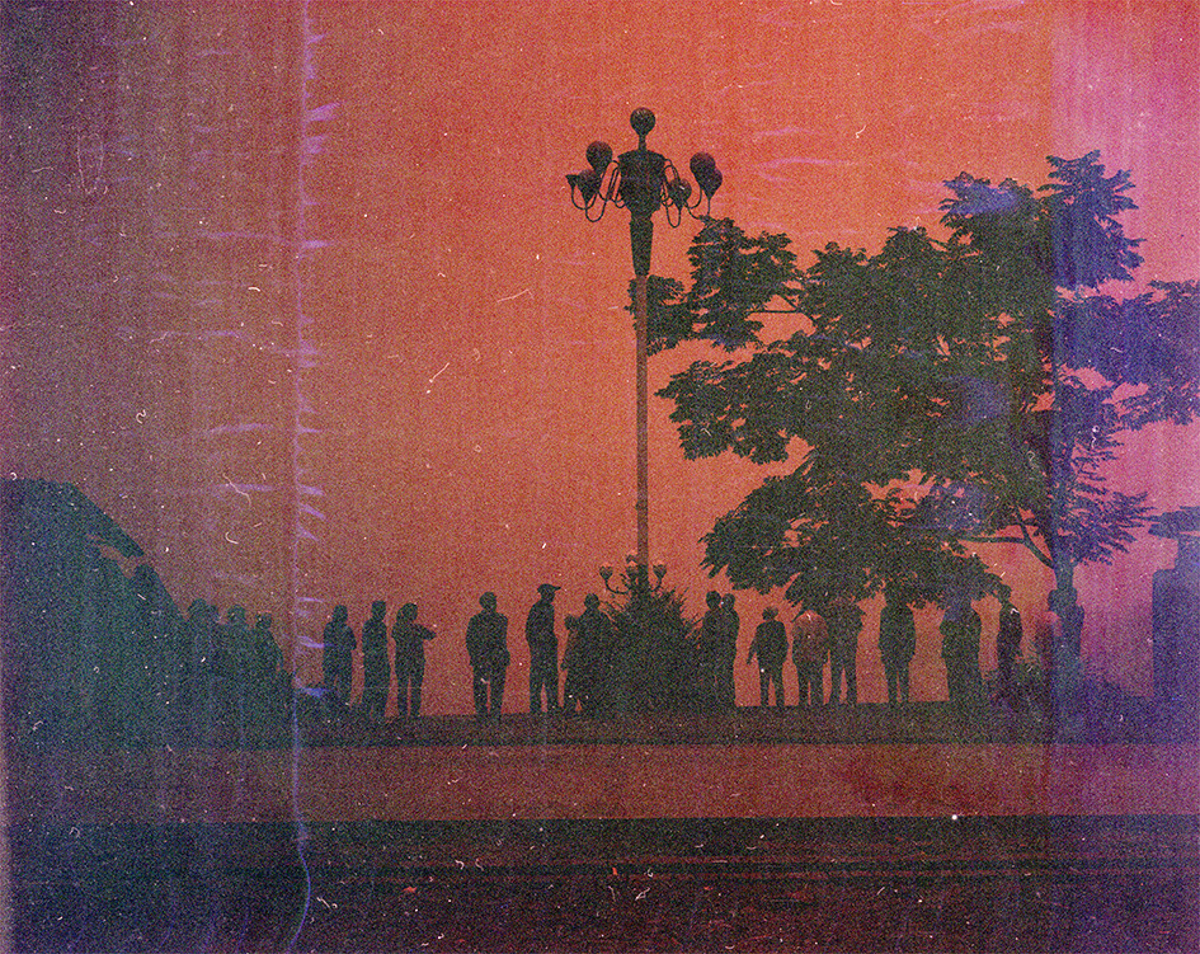 4,000km from the river source, Mother River Project, 2010-2014 © Yan Wang Preston
Pixy Liao
Pixy Liao (b. 1979) is a photographer, artist and musician from Shanghai, currently based in New York. Attracted to photography, she moved to the U.S.A to pursue an MFA in Photography at the University of Memphis.
Collaborating with her boyfriend Moro, Pixy uses humour and portraiture to explore the confines of heteronormativity within her long-term series Experimental Relationships (2007-Ongoing).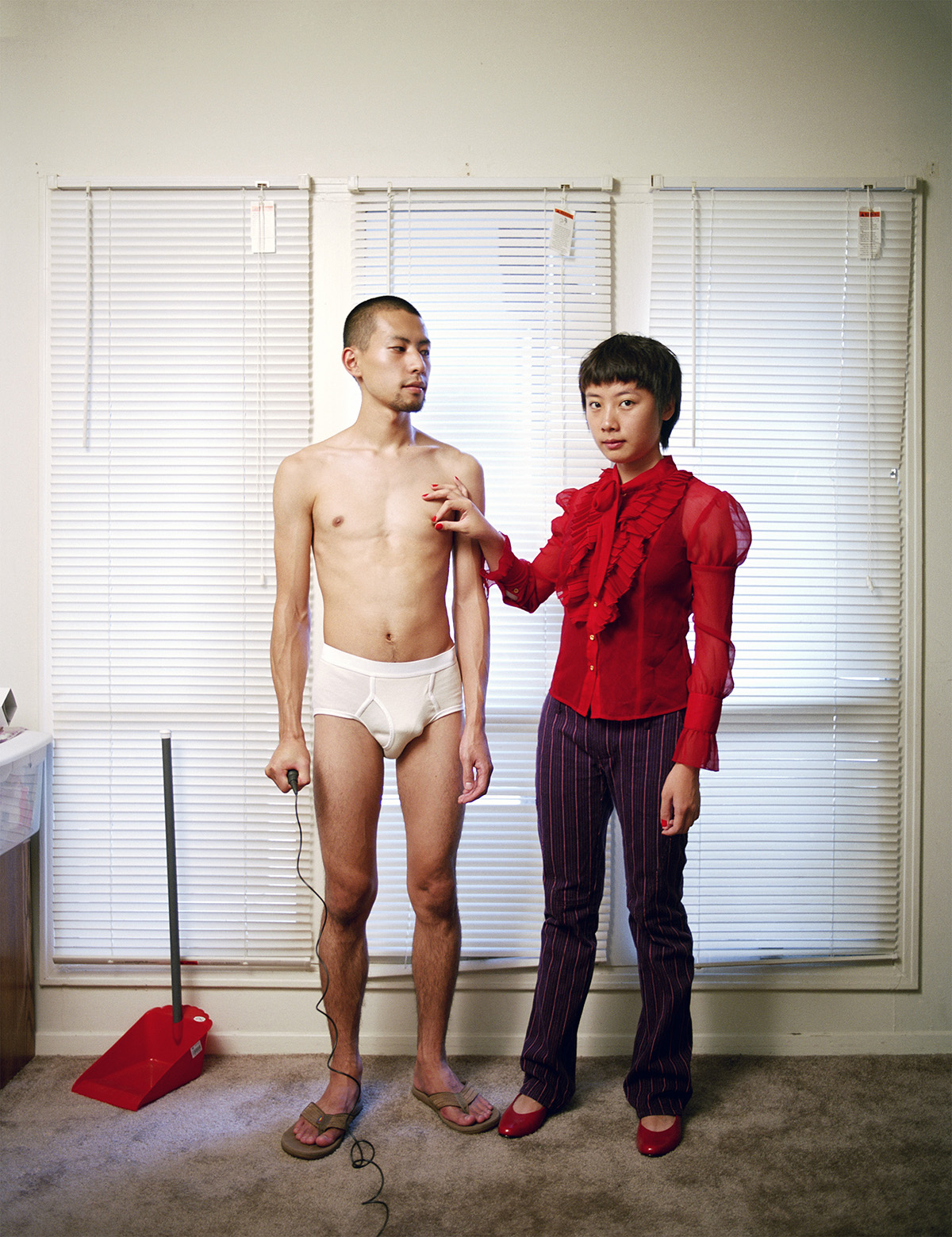 Relationships work best when each partner knows their proper place, from the Experimental Relationship series, 2008. © Pixy Liao
Yushi Li
Yushi Li (b. 1991) is a London- based contemporary photographer originally born in the Hunan Province, China.
Yushi centres much of her work around gender dynamics through a sexual lens. Rather than choosing to avert the male gaze by mocking or criticising the way in which women are perceived in visual media, she instead chooses to subvert the dynamic entirely.
By Gabrielle Kynoch
Published January 31, 2022
You might be interested in…