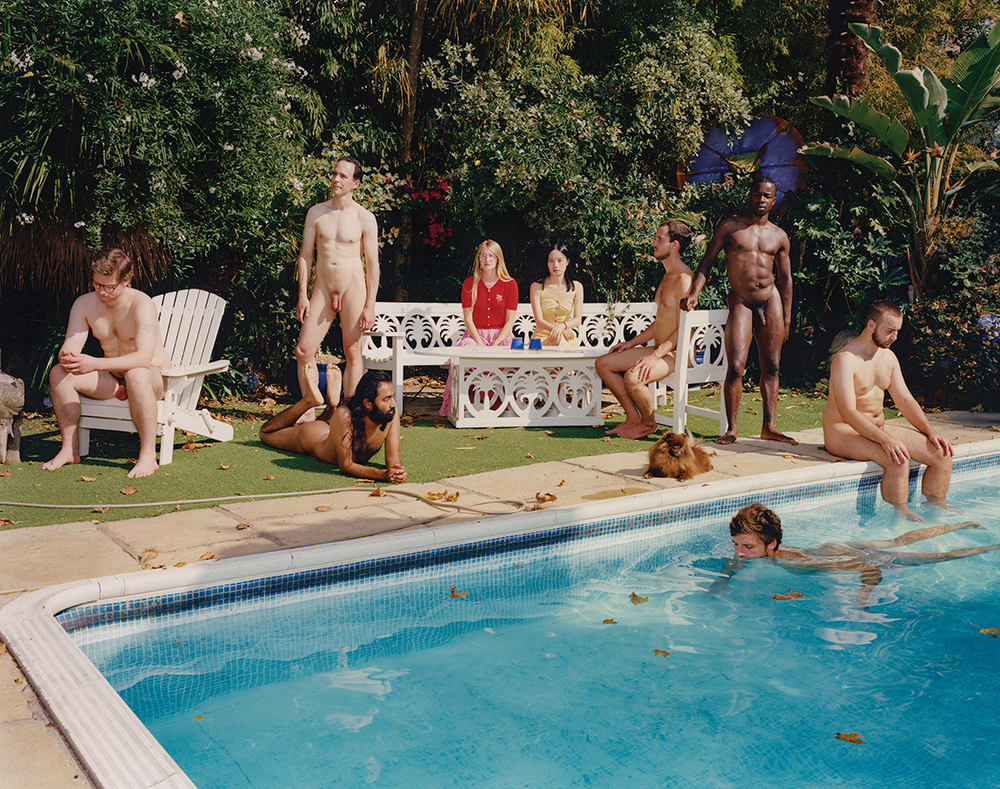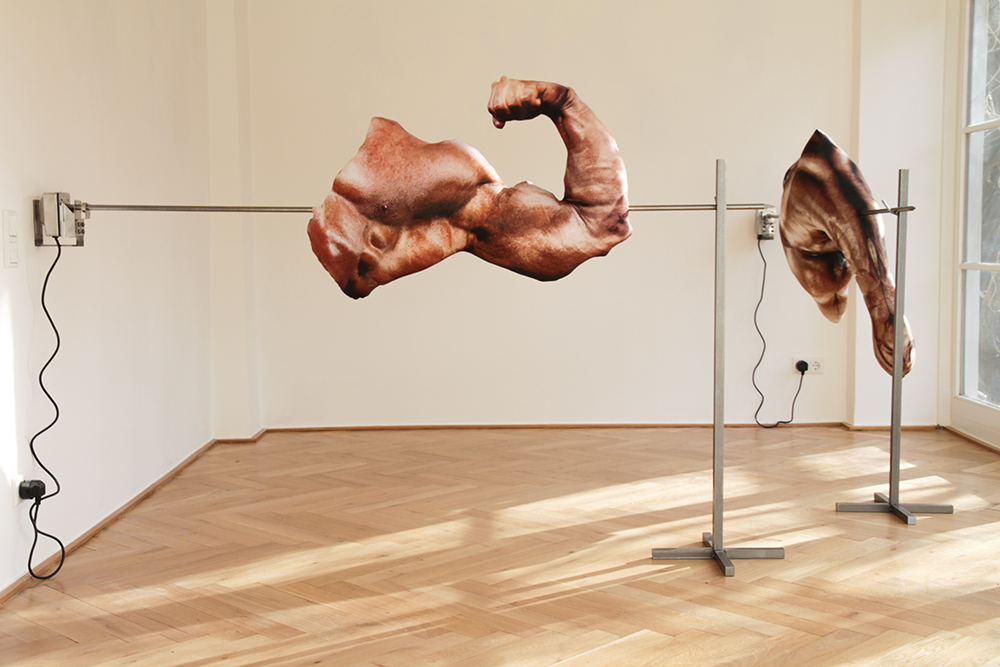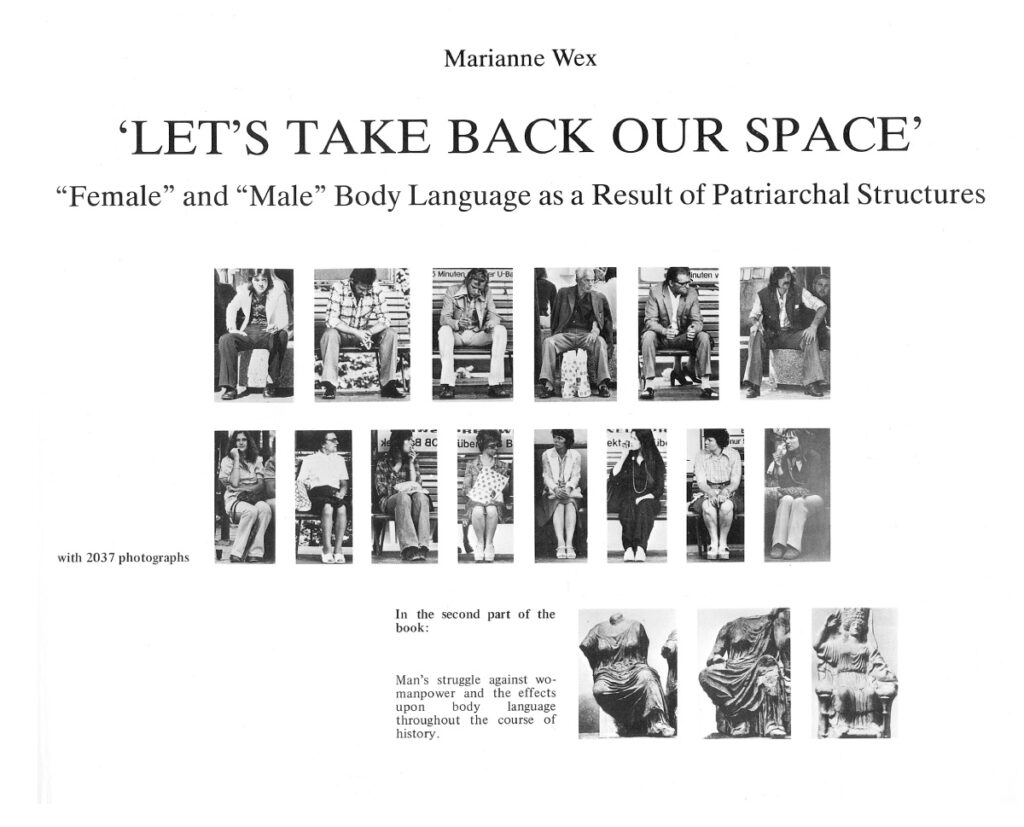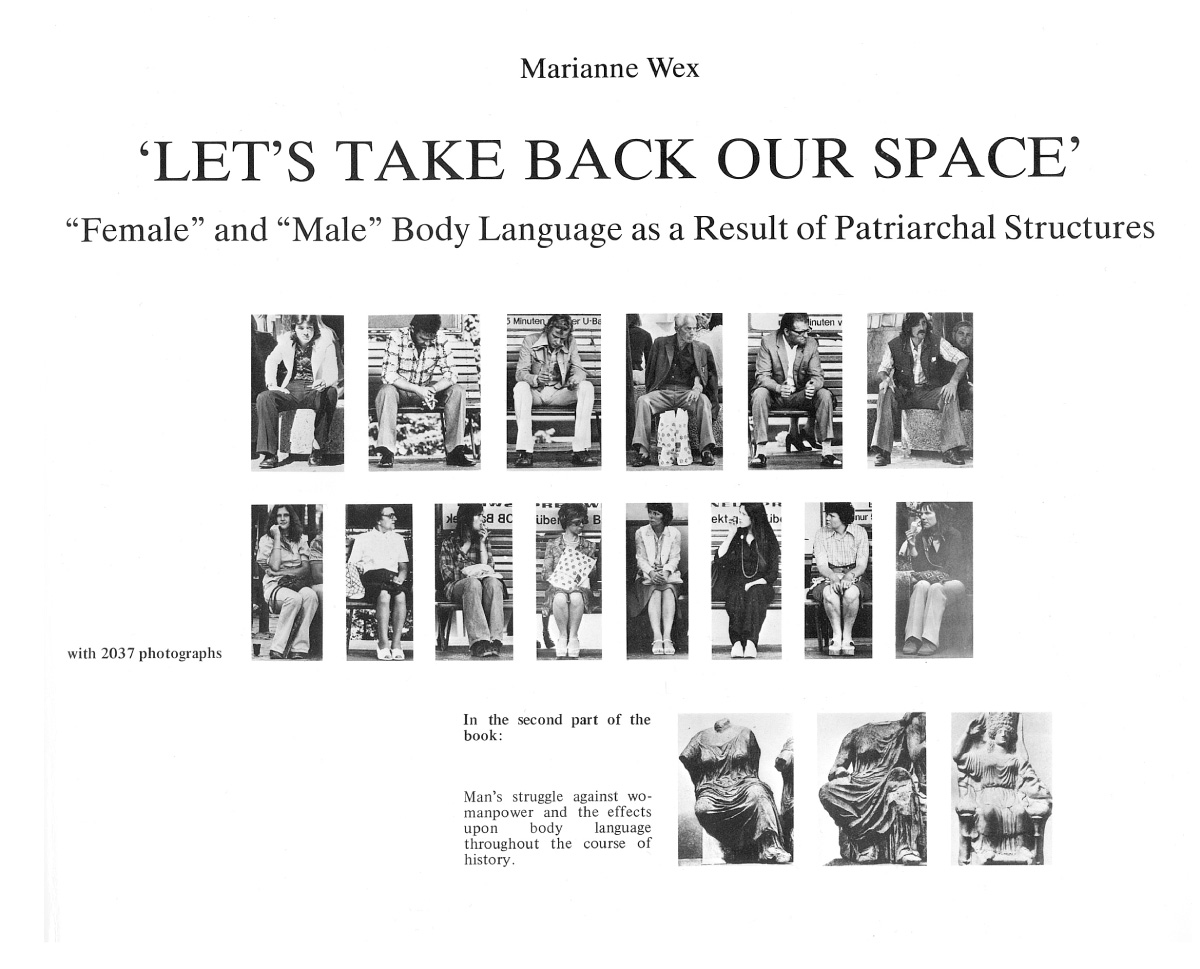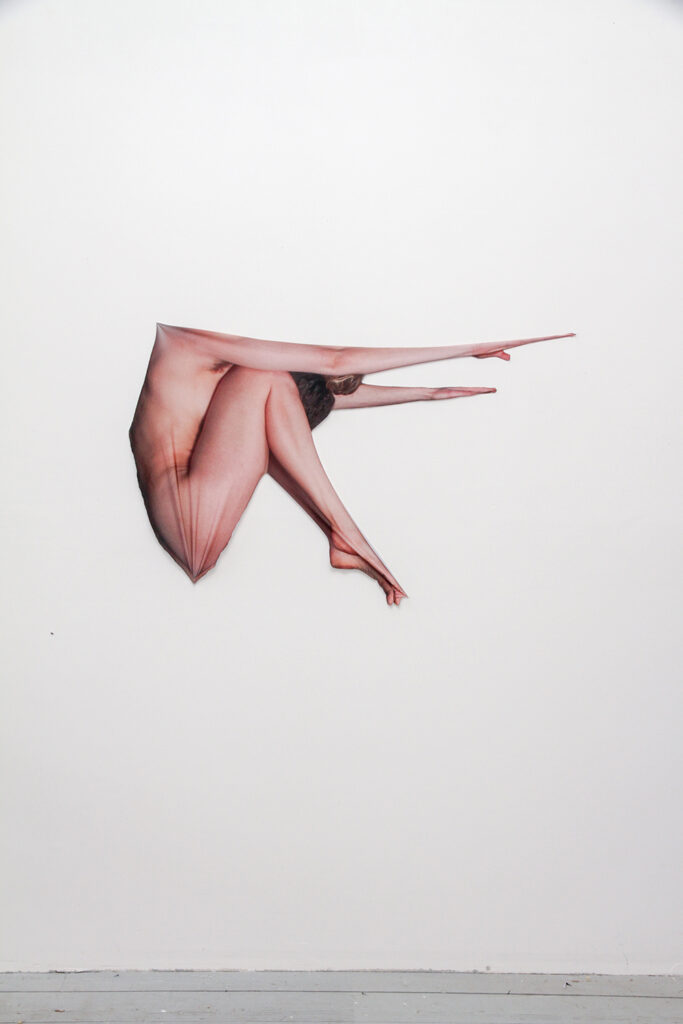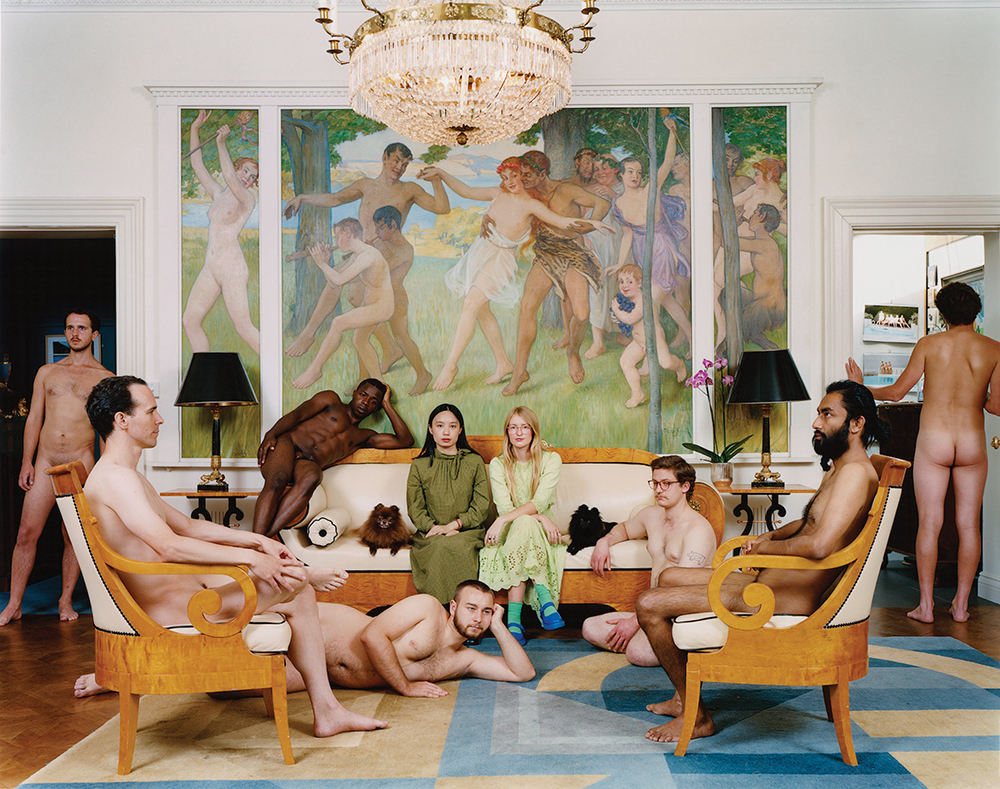 In Conversation with Postures & Posers curator Brenna Horrox
Postures & Posers is a new exhibition of photographic work by artists (and Heroines) Yushi Li and Alix Marie, curated by director of HI-NOON Artist Print Editions, Brenna Horrox.
Postures & Posers builds on Historical Heroine Marianne Wex's iconic installation, 'Let's Take Back Our Space', first exhibited in Germany, in 1977. Both artists in Postures & Posers, use different strategies to challenge stereotypically gendered ideas around the notion of 'the gaze', especially in relation to the body and desire. Yushi Li's dynamic tableaux style portraits re-stage some of the gendered orthodoxies around subject and object that abound in the canon of the history of Western art, whilst Alix Marie's multi-disciplinary installations explore the representation of bodies through a kind of radical abstraction. The combination of both artists' work aims to leave the viewer considering what it means to be a poser in today's society.
Read the following interview with Postures & Posers curator, Brenna Horrox, to hear more about the exhibition, which will be on display at FILET in London from 15th– 30th May 2021.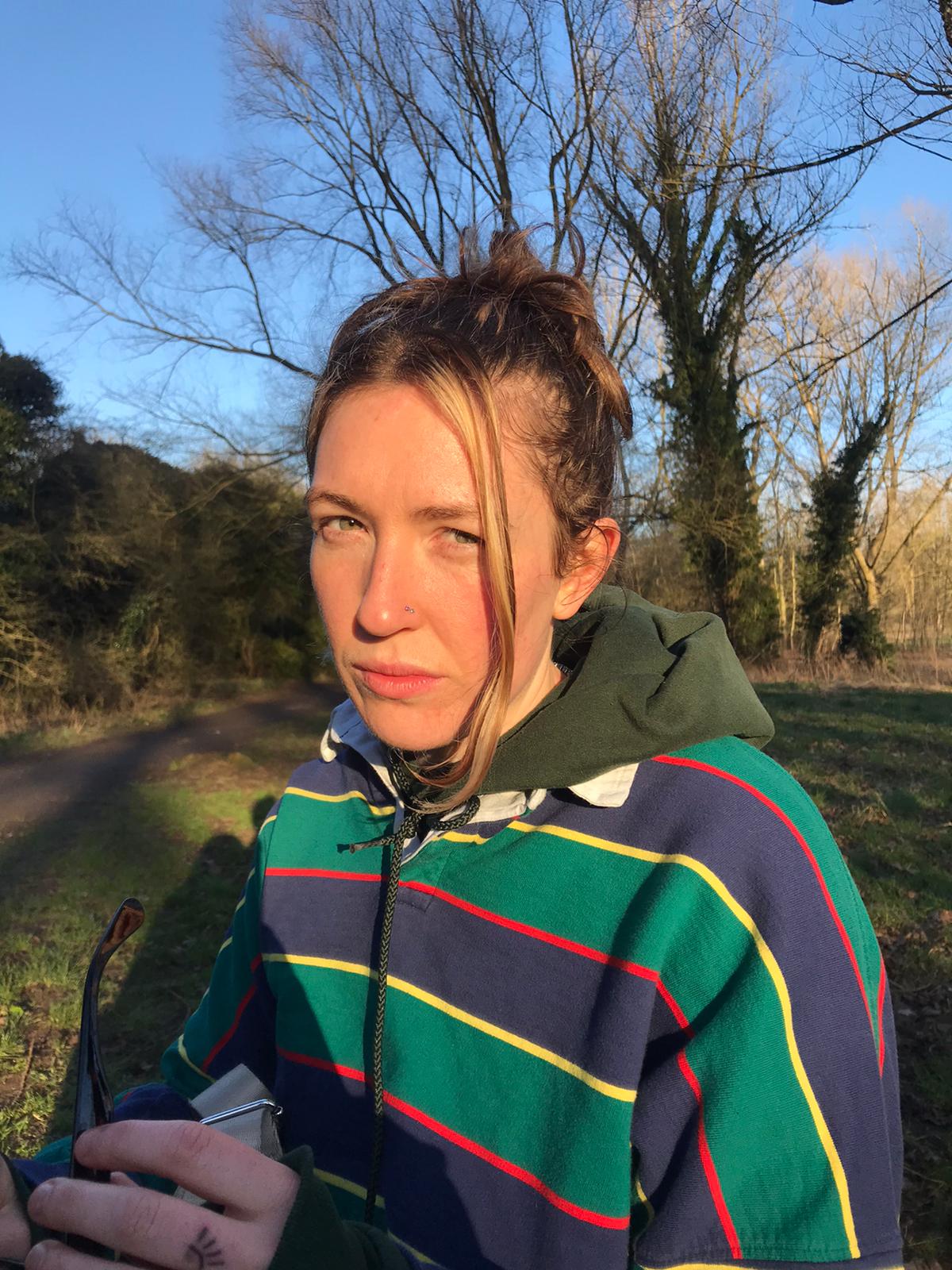 Enez Nathié: I would love to start off by hearing a bit more about you and how you got involved in curating?
Brenna Horrox: I'm about to complete an MA in Curating Contemporary Art at The Royal College of Art. I moved to London a few years ago from Manchester, where I'd been studying history. My BA dissertation was on art and politics, and I knew from that point that I wanted to work more closely with the art scene. I started off by finding work as an assistant to a number of artists, including Rut Blees Luxemburg and Sarah Staton. Through working closely with artists and learning about the art world, I learned how artists navigate the art market, exhibitions, installations – so it was a really steep learning curve – understanding it from that very practical and production based level, but I loved it!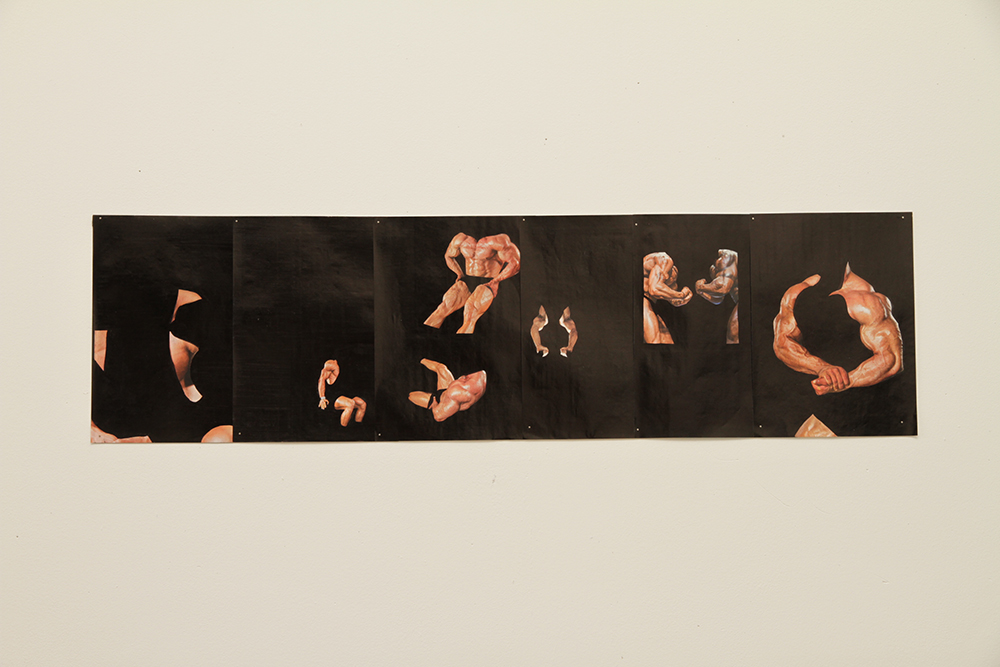 Olympians 15 © Alix Marie. Courtesy of the Artist and Hi Noon.
EN: So HI-NOON emerged while you were working as an assistant?
BH: Yes – it came out of discussions we were having about wanting to create a platform for artists that was inspired by the culture of community and support that is still really alive and vivid in London today – but something that was more global, and more diverse and multi-generational. Each of the three HI-NOON Directors brings a different skill set – but we work well together on the different elements of the business – the street poster campaigns, curating the editions, organising the production of the editions and of course organising parties and events!! Until the pandemic, HI-NOON was very much about having open, physical events; including exhibitions, parties with DJs  and our poster campaigns that circulate around different cities and continents – so this last year has given us a chance to take a step back and take stock. We have lots of new ideas that we are looking forward to putting into action!
EN: You were mentioning how you wanted to get experience in the art market, more so than the creative side. The market aspect of art can often be hidden or not talked about very openly. How is HI-NOON facilitating those conversations?
BH: We definitely see ourselves as forming some kind of economic prototype, to explore ways for artists to sustain their practice – but everything we do is from the perspective of a creative mindset. Hi-NOON as a digital sales platform has access to a global market that will continue to grow. The editions are affordable and easy to ship and distribute. They are the perfect gateway for building a collection.
What's really important for HI-NOON is transparency.  We tell the artists who their collector is. And saying these are your collectors, here's their name, if you need to go get in touch, go get in touch with them!
EN: Going on to the Postures and Posers exhibition that you curated for HI-NOON featuring Heroines Yushi Li and Alix Marie – how did it come about? And what was the idea behind the theme?
BH: We wanted to do a physical exhibition as a direct response to what people are craving right now: that satisfying feeling of going to see art in real life. I was thinking about works that evoke a sense of tactility, proximity, and also of course, intimacy, and the work of Alix Marie and Yushi Li seemed to embody those ideas perfectly! They both understand the body in sculptural terms, and their work is also responsive to discussions of sexual politics, which I thought would create a really interesting dialogue in the exhibition space.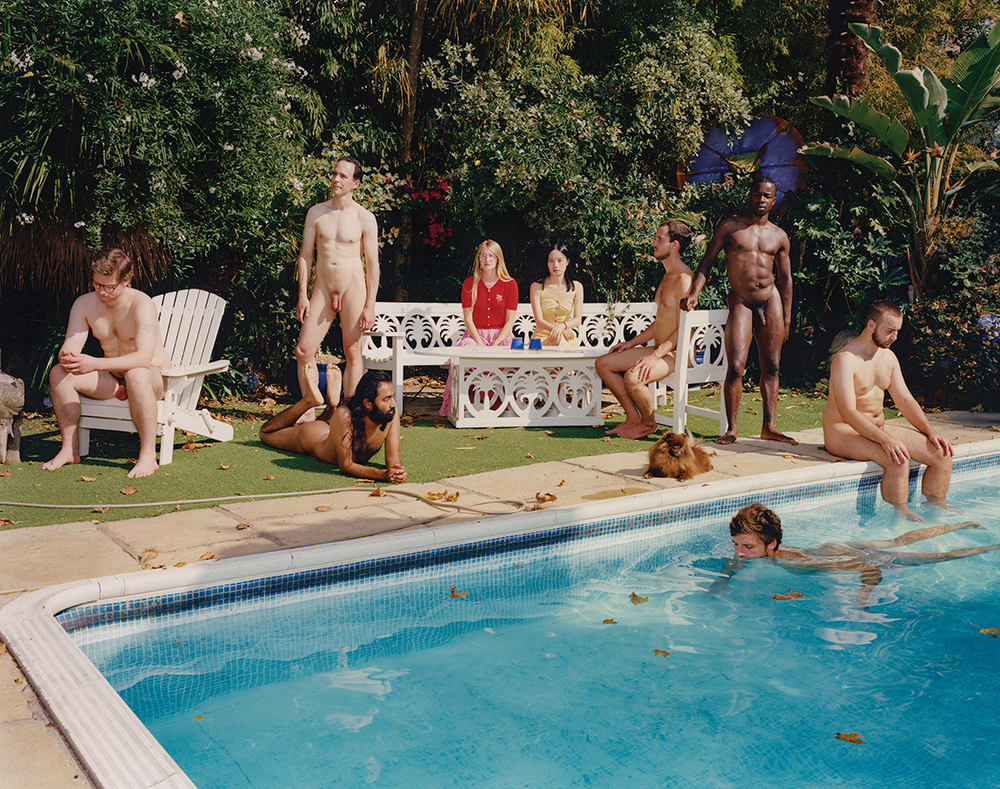 Yushi Li, The Feast, outside, 2020. Courtesy of the artist and Hi Noon.
EN: You are bringing together Yushi Li and Alix Marie's work with the work of Marianne Wex. Why did you choose her work?
I first came across Marianne Wex's work Let's Take Back Our Space: 'Female' and 'Male' Body Language as a Result of Patriarchal Structures two years ago whilst going through my mother's studio; my mum had been a printmaker herself and her work was embedded within and inspired by feminist thinking. Amongst her papers, I discovered the pamphlet for an exhibition curated around Wex's work at HIT space, and it stopped me in my tracks. On one side there were photographs of figures in seated positions, made contemporaneously I think, and on the other side there were statues from the C11th & C13th positioned in those exact same poses. It resonated with me as I saw a representation and resistance to these gestural stereotypes within my mother's work but also because it gave huge insights into to the pose as a gesture that has become so ubiquitous – and strange – in the new world of social media. It's fascinating how the work considers how male and female identities are formed and then constantly repeated and reinforced.
Wex's work instantly came to mind when I was looking at the work of Yushi Li and Alix Marie. Wex challenges the binary order by documenting gender stereotypes in an encyclopaedic fashion, whereas Yushi Li and Alix Marie obscure the power dynamics that Wex was representing, by flipping the gaze, subverting gender roles and morphing the form of the body. For instance. Marie's Stretch pieces reminds us we are not rigid beings physically or socially – we can stretch out as a form of resistance to the norms of body image. Additionally, both Marie and Li reference art history yet they reconceptualise and reconfigure the traditional gendered orthodoxies of 'the gaze'.
Referencing Wex's project in relation to the work of Alix Marie and Yushi Li feels like a timely commentary on the sexual politics within selfie culture. The works in the exhibition focus on the male body, for instance Marie's Body Builder series depicts male bodies, abstracted into mechanical like muscles. Li's photographs are self-portraits, where she is shown in front of, next to or even sitting on top of the male bodies who are posing and posturing at her will. Following on from Marianne Wex's call 'Let's Take Back Our Space' it feels as though both Alix Marie and Yushi Li are doing just that; taking back space.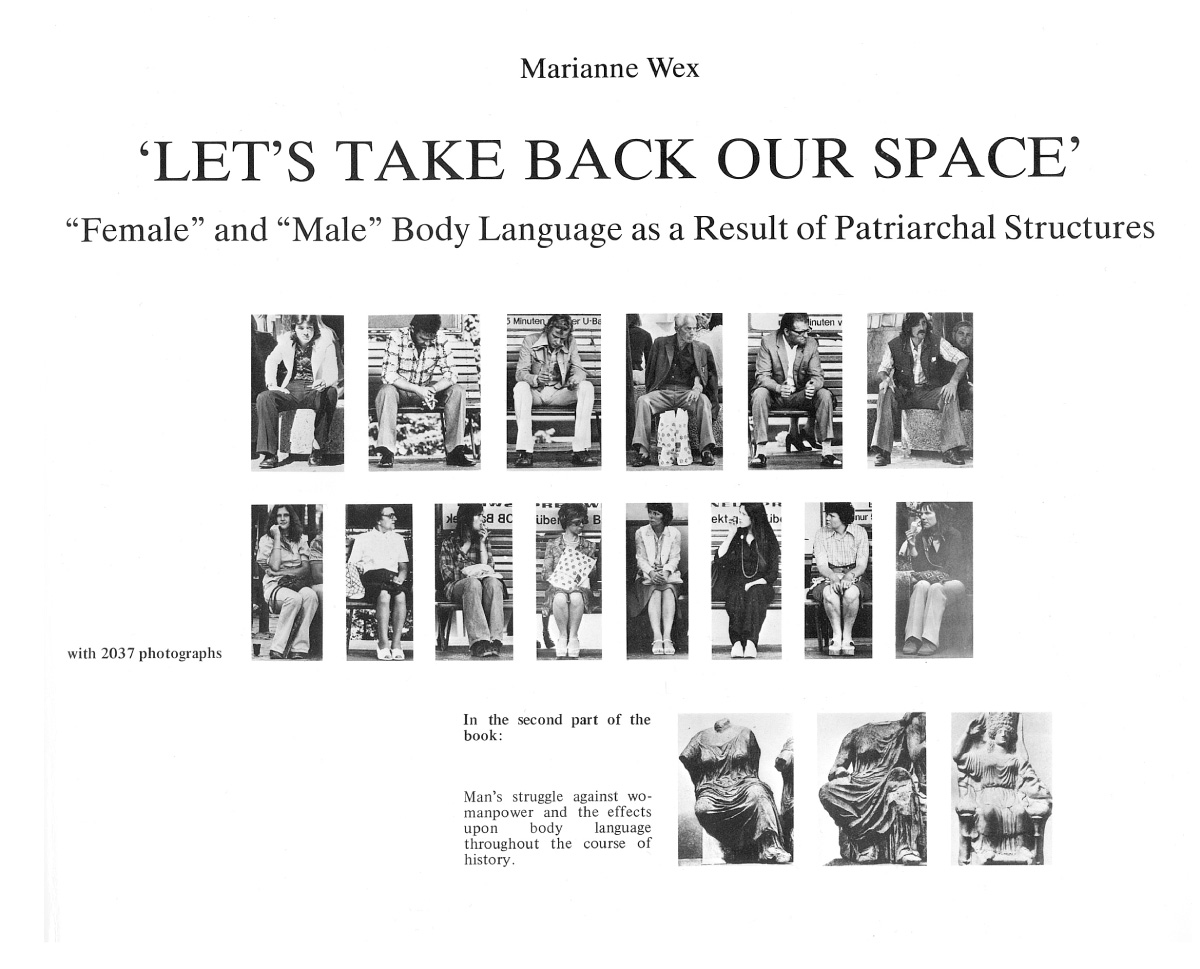 Marianne Wex Lets Take Back Our Space.
EN: Looking at both Yushi Li and Alix's Marie's images, I think that as a viewer, you do get a sense of unease, or maybe of being a bit uncomfortable. Especially with Yushi's work; thinking about how we're so used to seeing women's bodies naked in art, but seeing a man's body naked is different. What do you think invokes these feelings?
BH: It's interesting that you said that! I don't know if I initially felt unease when looking at any of those works, so I'm interested to hear your perspective.
Maybe the power dynamics that Yushi Li's work plays with can make one feel uneasy, and I think that reveals the extent to which we are still constricted by conventions of representation, in relation to the male gaze. Yushi Li's gesture of literally sitting on the man is bizarrely radical – and isn't that strange, in 2021!  In Alix Marie's work the body is so raw and abstracted from the face. Just realizing the body as a functional apparatus, might create unease because we always want to believe ourselves as 'complete' rather than fragmented, disassociated from each other and ourselves.
EN: The exhibition will be running for a few weeks in May at FILET space, is that right?
BH: Yes, the exhibition is from the 15th to the 30th of May. We are also creating a billboard project around the same time featuring Yushi Li's, The Feast, outside, which will add an extra dimension to the work in the form of a public platform in the urban space.
EN: So those will be around London?
BH: Yes, we'll be doing two large format billboards, which will be on view in the public domain in Hackney for several weeks, to coincide with the exhibition at FILET.
EN: Beyond this exhibition, what is HI-NOON looking forward to?
BH: Bringing on more artists – that's always something we're looking forward to! We are working with artists who aren't just working with photography. They might use the medium of photography, but they're bringing it into more sculptural configurations, or have a performative practice. So that's exciting!
Otherwise, we're excited to be organising more physical events; we are planning to participate in fairs such as Photo London in the autumn.  Even though HI-NOON is ostensibly a digital platform, we are also very much present in the physical and collective space of the city. For HI-NOON art and photography is about dialogue, alliances, and the collective dynamo of artists coming together.
By Enez Nathié