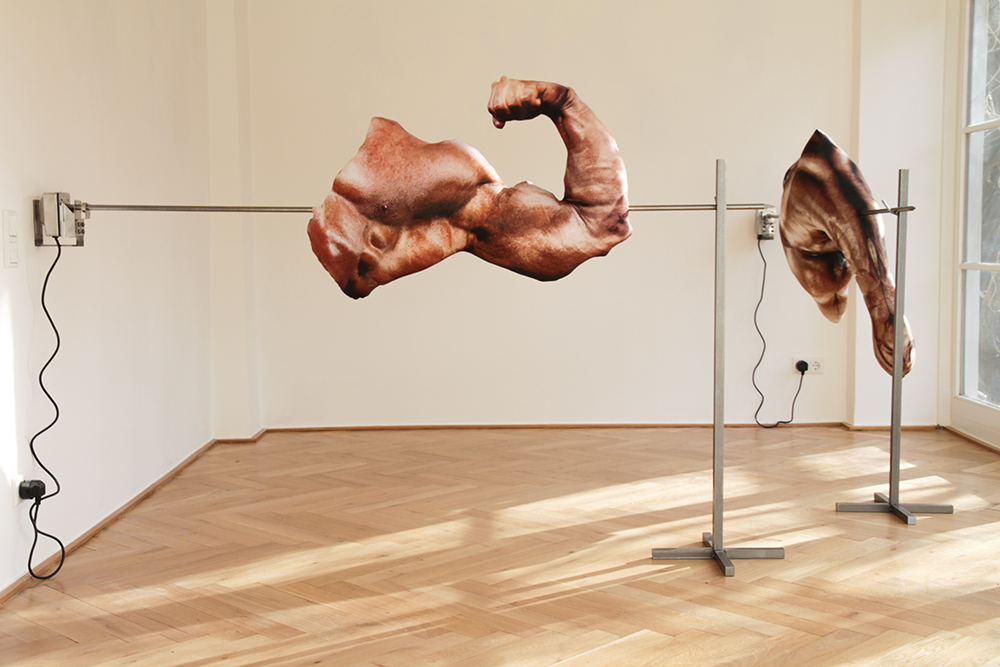 Alix Marie, Héraclès 1, 2018
Women photographers, Yushi Li and Alix Marie Challenge the Notion of the Gaze in Postures & Posers by HI-NOON
In the upcoming exhibition by HI-NOON, the works of Yushi Li and Alix Marie not only challenge stereotypically gendered ideas but also take apart what it means to gaze and to be gazed at. Postures & Posers, which brings together Contemporary Heroines Yushi Li and Alix Marie, opens to the public at FILET Gallery in London from the 15th– 30th May 2021.
The exhibition builds on Historical Heroine Marriane Wex's installation piece 'Let's Take Back Our Space: Female and Male Body Language as a Result of Patriarchal Structure' in order to further provoke the gender binary. Yushi Li's tableaux style portraits re-appropriate the discipline of art history in order to question gendered orthodoxies, whilst Alix Marie's multidisciplinary work explores the representation of bodies in society through radical abstraction. The combination of both artists' work ultimately leaves the viewer pondering what it means to be a poser in today's society.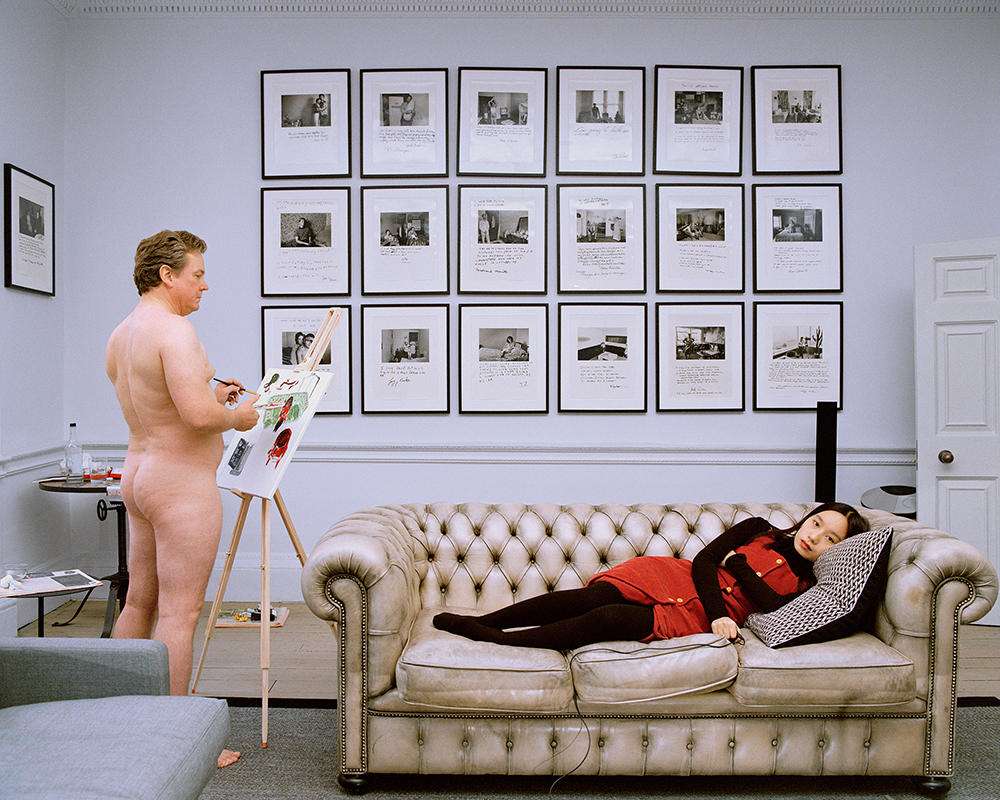 Gallerist 002 © Yushi Li.
In conversation with Hundred Heroines, the exhibition's curator, Brenna Horrox, explains that she recognizes "we are still constricted by conventions of representation, in relation to the male gaze." With Postures & Posers, Brenna wants to showcase how artists are now going beyond provoking a binary by just representing it in an "encyclopaedic fashion", and are "obscuring power dynamics […] by flipping the gaze, subverting gender roles and morphing the form of the body."
Postures & Posers is hosted and curated by HI-NOON. HI-NOON is a 'global grassroots enterprise which supports, enables and sustains artistic practice'. It is co-directed by Contemporary Heroines Rut Blees Luxemburg and Sophy Rickett, as well as curator Brenna Horrox. They work with a diverse group of artists, selected for their spirit of experimentation, conceptual clarity, and the joy and visual pleasure of contemporary photography.
Find out more about Postures & Posers by reading Hundred Heroines' interview with Brenna Horrox.
By Enez Nathié