Many female artists studied at the Bauhaus's campuses in Dessau and Weimar, before the schools were closed at the onset of the Second World War. Several had short careers due to war or emigration; some flourished in other fields but they all shared a revolutionary vision.
Volunteer Paula Vellet has rounded up ten of her favourite women artists who studied and created under the Bauhaus movement, discover a new Heroine today.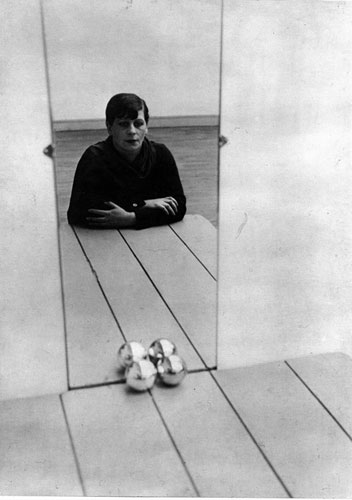 Florence Henri, Self-Portrait, 1928, gelatin silver print
Florence Henri (1893-1982)
US-born Swiss New Vision photographer and painter, student between 1927-29
Her experimental still lives of the 20s and 30s used mirrors and reflections, exploring Surrealism and Abstraction. Florence Henri opened a studio in Paris where she taught Gisele Freund and Lisette Model and worked as a photographer until the 1960s.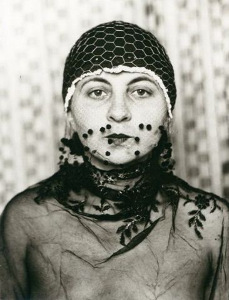 Gertrud Arndt, Mask portrait, Dessau 1930, No. 13 modern print 1980 (Alexa Bormann-Arndt)
Gertrud Arndt (1903 –
 

2000)

Polish-born German photographer, student between 1923 – 27  

Gertrud Arndt series ' Masked self Portraits' from 1930 are a pioneering exploration of identity and femininity, similar to the fantastical performative portraits of contemporaries Claude Cahun and Marta Astfalck-Vietz.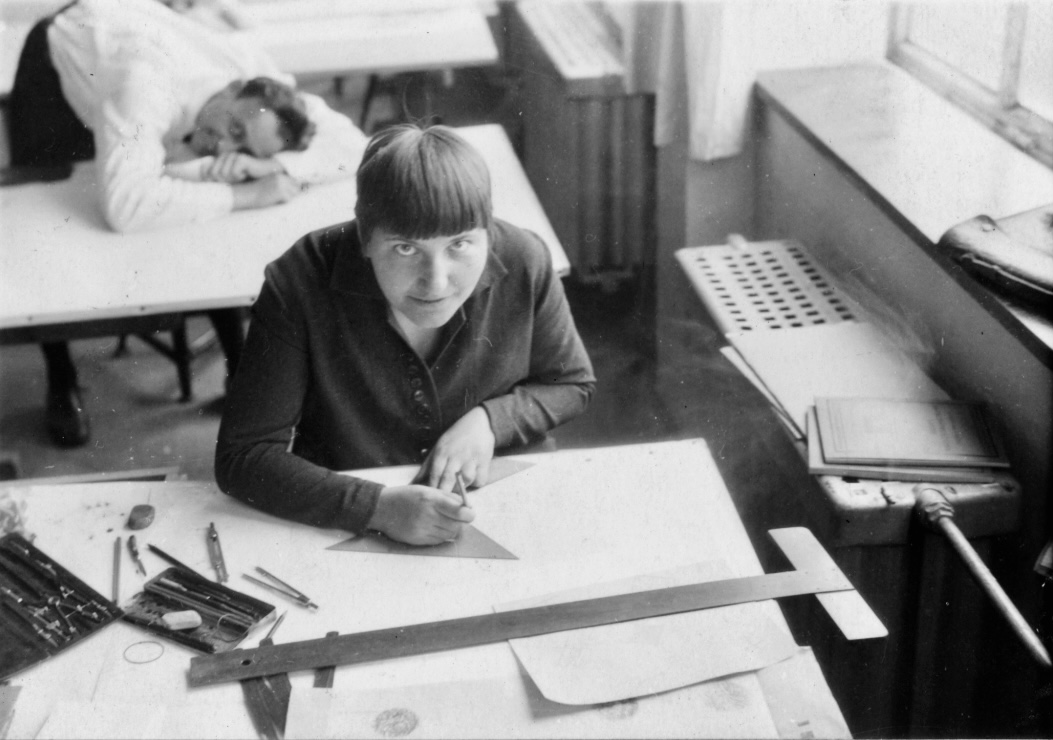 Lotte Beese and Helmut Schulze at the Tracing Table. c. 1928. Gelatin silver print
Lotte Stam-Beese

 

(1903 –1988)
German-Dutch photographer, student between 1926 to 1928
Lotte was a German-Dutch architect, photographer and urban planner who gave up photography in 1930 and helped with the reconstruction of Rotterdam after World War II.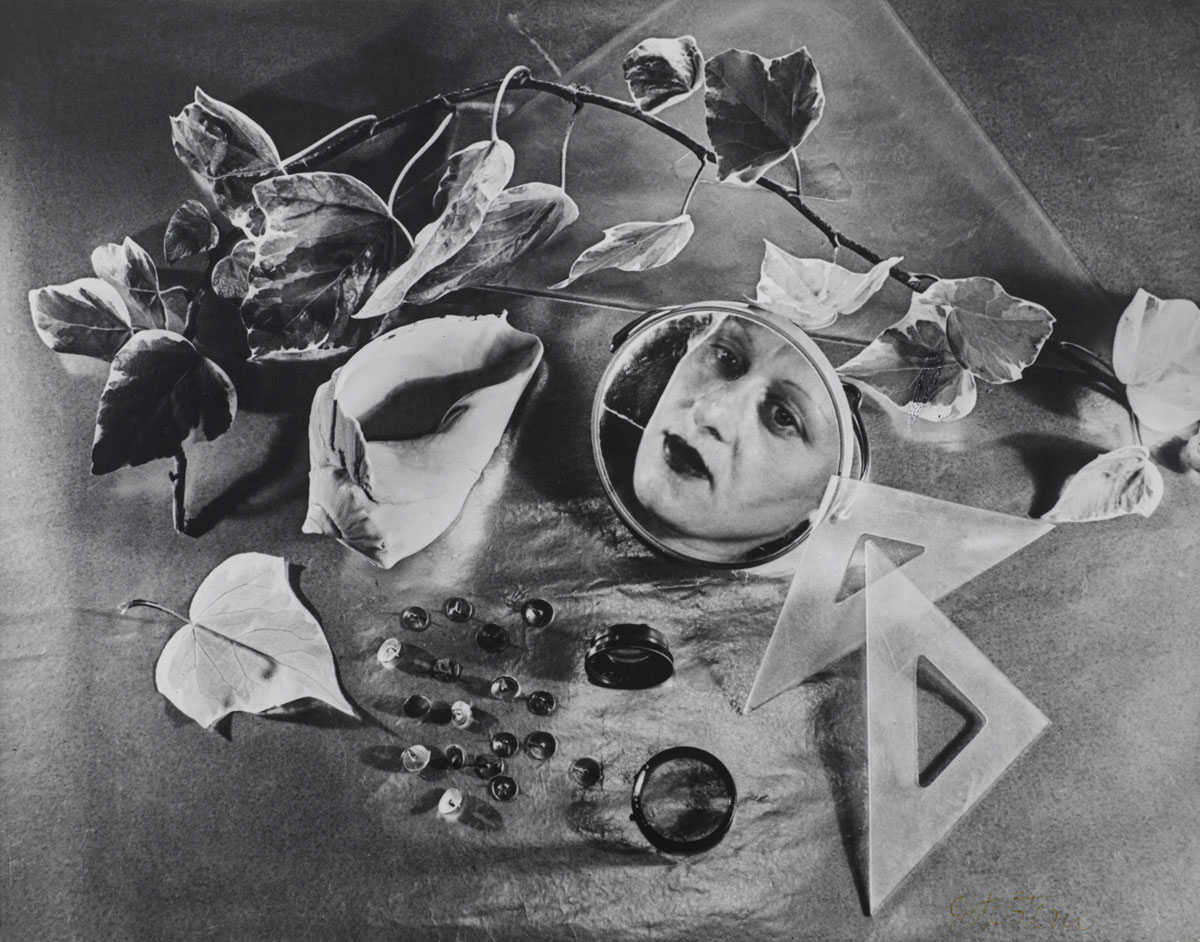 Grete Stern (1904-1999), Public domain, via Wikimedia Commons
Grete Stern (1904-1999)
German photographic artist, student between 1930 and 1933
Grete founded the groundbreaking advertising photography studio ringl + pit with fellow student Ellen Rosenberg Auerbach. She fled the war to London and then Argentina where she produced her surreal feminist photomontage series on female fantasies for Idilio Magazine 1948-51.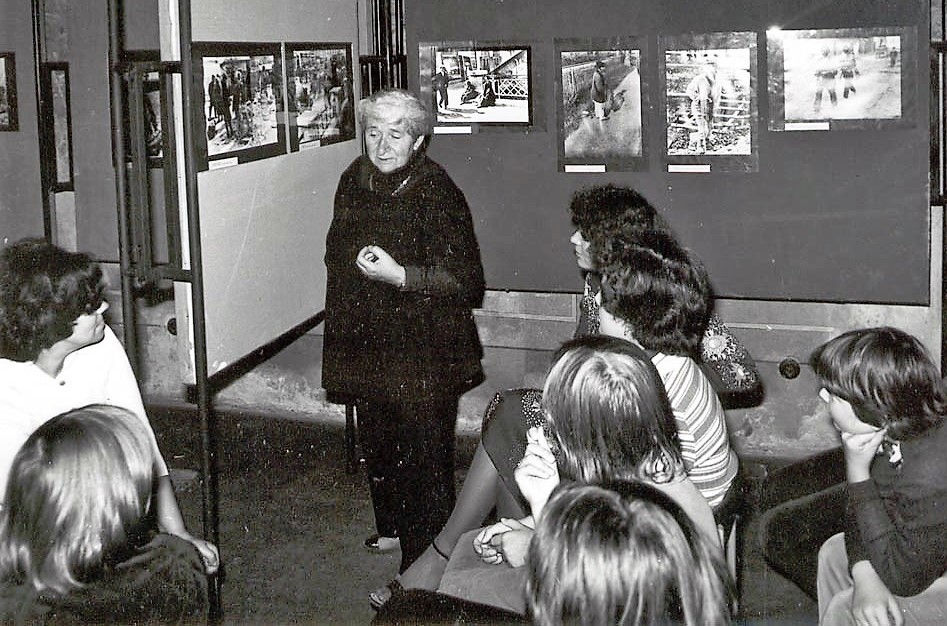 Irena Bluhová na sympoziu Galérie F
Judit Karasz (1912 – 1977) & Irena Blühová
 

(Iren Blüh) (1904-1991)

Hungarian photographer Judit was a student between 1930 – 32 and Slovakian photographer Irena was a student between 1931 – 32

Hungarian photographer Judit Kárász was one of the few Bauhaus students to explore social photography. Before the war, she documented poverty and social exclusion in Hungary and Denmark, often with her fellow Bauhaus student Slovak activist photographer Irena Blühová (Iren Blüh) (1904-1991) through their organisation Sociofoto.

After the war, Judit worked as a photographer at the Museum of Applied Arts, Budapest for almost 20 years while Irena continued her socialist activism and photography into the 1990s. She received the Josef Sudek Medal commemorating her photography in 1989.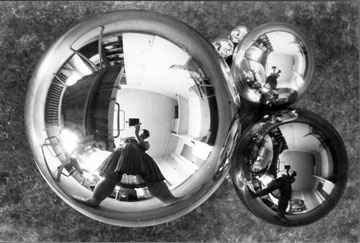 Marianne Brandt (1893 – 1983)
Renowned German metal-work and glass designer student from 1923 to late 1929.
Marianne Brandt also produced Post Dadist/Futurist photographs and photomontages with strong graphic compositions, exploring feminist and political themes of the 'New Woman'.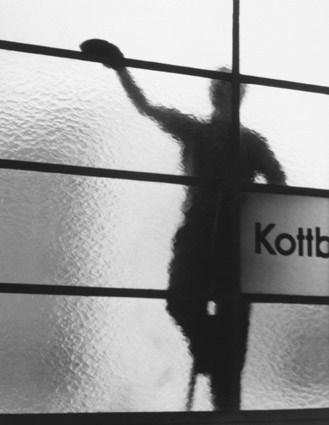 Window cleaner at Kottbusser Tor U-Bahn Station, Berlin, by Elsa Thiemann c.1946
Else Franke Thiemann (1910-1981)
German photographer and graphic artist, student 1929-1931 
Else's work played with shadows and abstracting everyday objects into extreme close ups.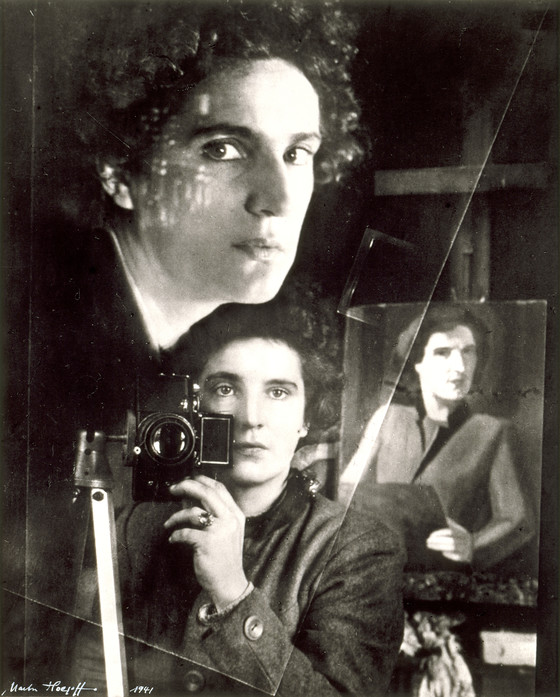 © Marta Hoepffner Society for Photography Self-Portrait in Mirror Marta Hoepffner (Germany, Pirmasens, 1912-2000) Germany, 1941 The Audrey and Sydney Irmas Collection
Marta Hoepffner (1912–2000)
German photographer studied painting and graphic design at the Bauhaus before turning to photography.
Marta Hoepffner made several photograms at this time, often dedicated to famous composers or musical scores. Although many of her experimental photographs of the 1930s were lost in World War II, she opened a photographic school in 1949 and in the 1960s, played a role in the light and kinetic art movement.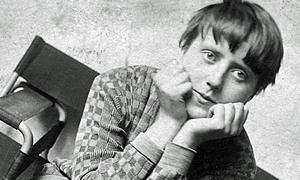 Katt Both in the Wassily chair via Wikipedia
Katt Both (1905 – 1985)
German photographer was a student 1924 – 1928
Katt became a celebrated furniture designer and architect, but was also an influential experimental photographer, fusing type with photography in advertising work and still lives.
You might be interested in…