"This is the perfect place to talk about Lee Miller's life!"
We are standing in a bright, spacious room with a preloved sofa and French doors facing a green garden. The house is called Farleys House and is located in the midst of East Sussex county. The woman in front of me, Clare, is our guide for the hour; she will share all her knowledge about the family who used to live here – Lee Miller, Sir Roland Penrose and their son Antony Penrose.
In particular, we learned about how a single photograph changed the trajectory of Lee's entire career – leading her to become the legendary photographer she is recognised as today.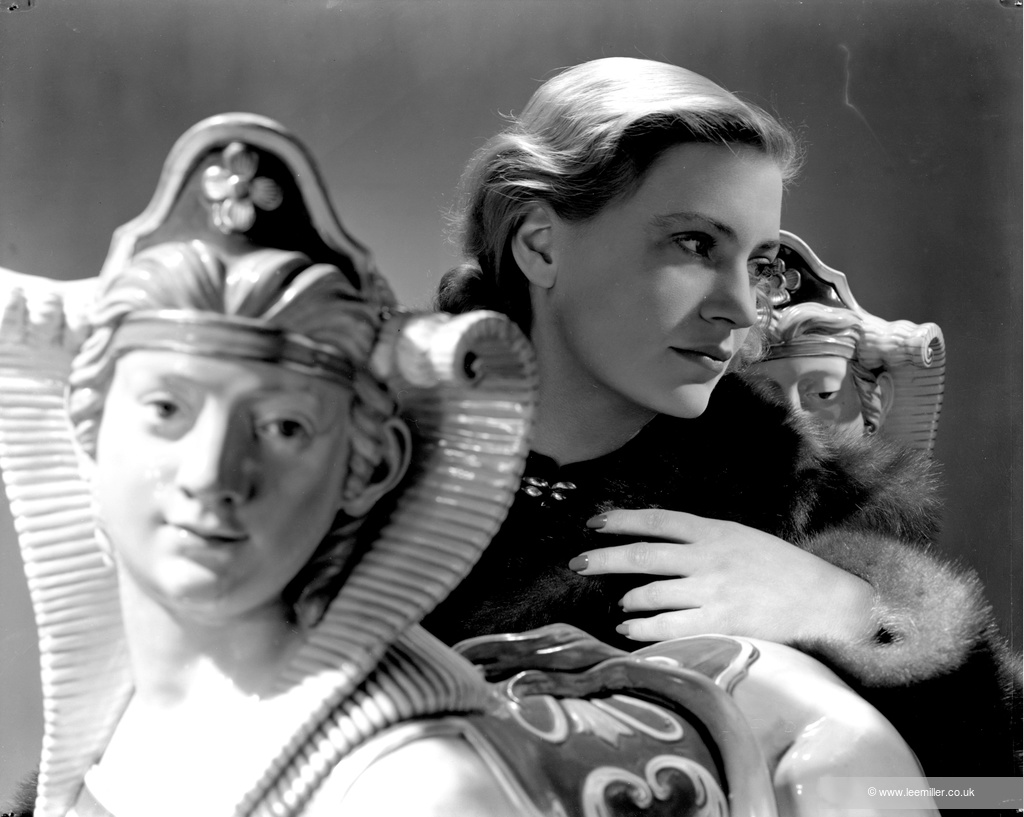 Self Portrait with sphinxes, London England, 1940 © Lee Miller Archives
The first time I heard about Lee Miller was in 2018. I visited an exhibition in my home country Sweden and was blown away by her astonishing photographs. Although Lee is one of the most renowned women in photography, I was very surprised that I hadn't encountered her work before. Ever since then I have been fascinated by her life and my visit at Farleys House made me even more intrigued.
Lee Miller was born in 1907 in New York. Before working as a photographer she had a successful career in modelling. Our guide Clare says that Lee was first discovered when walking down one of the busy streets of New York. She suddenly felt a hand on her elbow pushing her away from the road and realised that a stranger had just saved her from getting hit by a car.
She almost fainted from the shock but little did she know that she was in the arms of Condé Nast – the famous Vogue publisher. He was struck by her beauty and wanted Lee to model for his magazine. So she did. In 1927 she was on the cover of American Vogue and quickly became one of the US's most wanted models.
However, 18 months later her career took an abrupt turn. On one of the walls in the living room in Farleys House you can see a photograph by Edward Steichen depicting Lee in profile wearing a silky dress, long necklaces and with her hands resting on her chest. Surprisingly enough, this photo would be the cause of her modelling career ending.
It was a stock photo that was sold to Kotex in 1928. Thereby, Lee Miller became the face of a menstrual hygiene ad – the first one to depict a real person. In 2021 this is seen as inspirational but 100 years ago it was disastrous.
When I spoke to her son Antony Penrose, who has dedicated his career to researching his mother's life, he says that this ad changed everything for Lee. No one wanted to work with a woman associated with menstrual products.
Luckily she had an alternative career in mind and decided to pick up her interest in photography again. She packed her bags, moved to Paris and started working alongside legendary photographer Man Ray in his studio. Antony tells me that she always had a passion for photography and as a child she used to spend hours in her father's darkroom.
While Lee and Man Ray worked in the dark room, they accidentally developed a technique which we now call solarization. While standing in the pitch black room she felt something touching her feet. Fearing that it was a mouse she quickly switched on the light to have a look. Just as quickly, Man Ray turned it off again and it resulted in a photo which was partly negative and partly positive.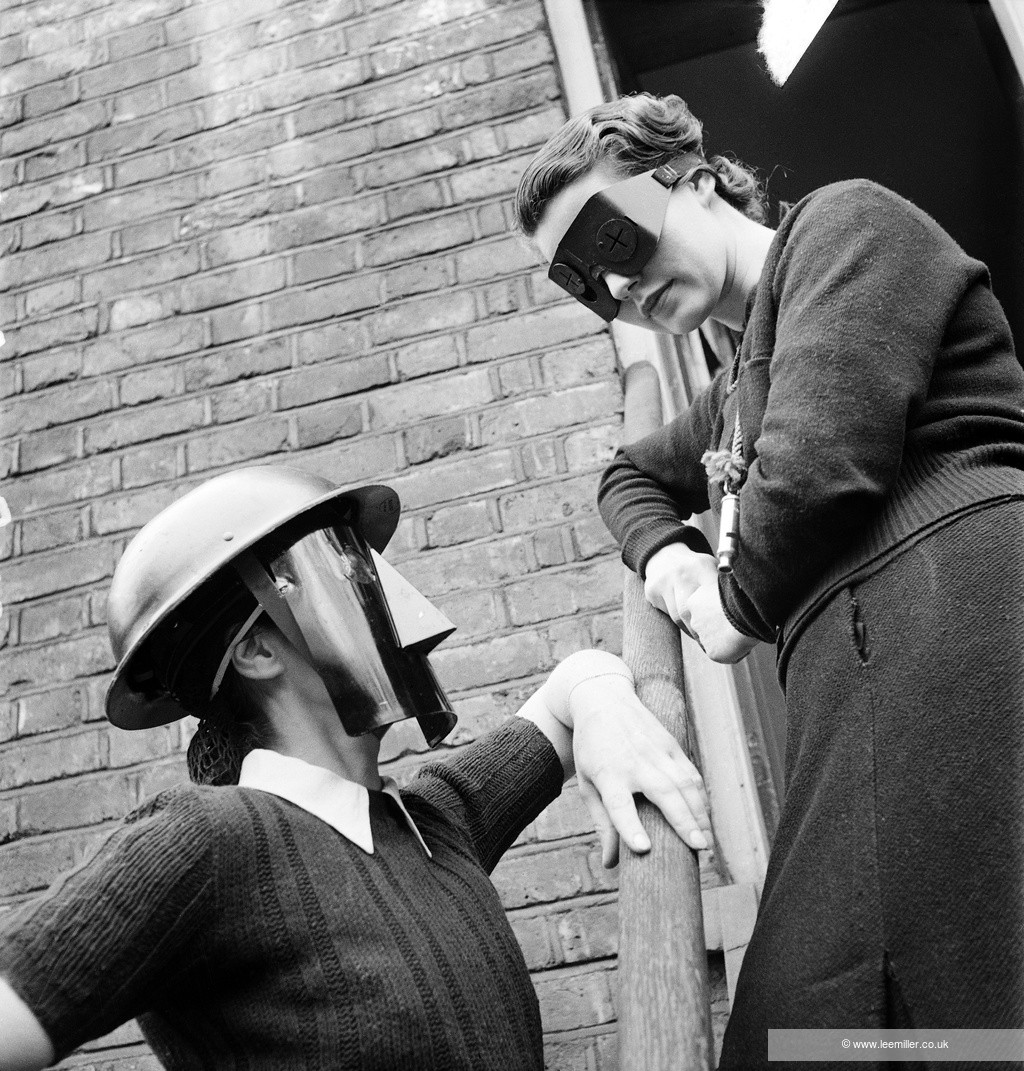 British Women Under Fire, US Vogue, July 1941 © Lee Miller Archives, England 2020. All rights reserved.
There is a lot to be said about Lee Miller's photography career; it took her all around the globe, resulting in historical depictions of the Second World War as well as documenting the fashion of the era. Groundbreaking and provocative, Lee opened the horizons for the next generations of women photographers.
Personally, I am a photographer who focuses on feminist content and has made marketing campaigns for sanitary products and women's underwear. Although accidental, Lee Miller's Kotex campaign enabled me to do the work I am doing today and for that I am forever grateful.