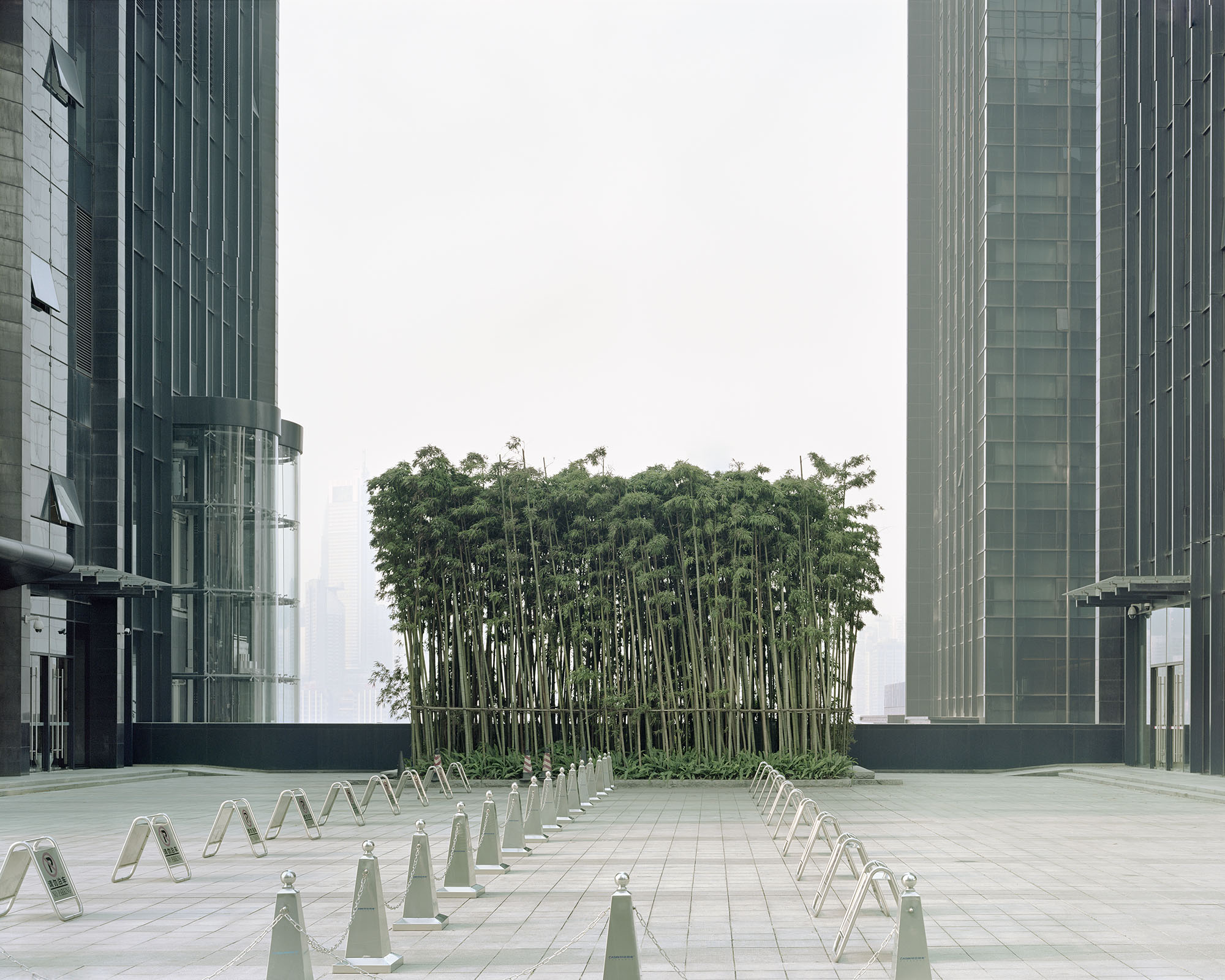 Jiangbeizui Central Business District, Chongqing, China, 2017 (14). From Forest series (2010-2017). ©Yan Wang Preston.
CONTEMPORARY HEROINES EXPLORE NEW PERSPECTIVES ON HUMANITY AND CLIMATE CHANGE
Biennale für aktuelle Fotografie: Contested Landscapes
Exhibition dates: 19 March to 22 May 2022
From Where I Stand (From my point of view), the third Biennale für aktuelle Fotografie, explores how photography draws connections between art, journalism, and activism.
The featured artists, among them some of the leading women in photography, have been chosen by curator Iris Sikking for the varied ways they address the imbalances of humanity, nature, and technology.
As the title suggests, each artist takes a stand on current global crises. However, ambiguity – and an openness to alternative perspectives – is a perpetual, concurrent thread which binds the selected works.
Pairing a wide variety of media and materials with evocations of intimate experience, the artists invite audiences to personally reflect on how the future can be transformed.
The Biennale comprises six exhibitions across six venues in Mannheim, Ludwigshafen and  Heidelberg. In total, works by around forty international artists are displayed.
A highlight of the exhibition programme, Contested Landscapes, features the work of three Contemporary Heroines; Lisa Barnard, Awoiska van der Molen, and Yan Wang Preston.
Like much of the showcase, Contested Landscapes is dedicated to investigating ecological challenges facing the world today, born from imperialist and capitalist endeavours which have exploited nature as a resource for economic growth.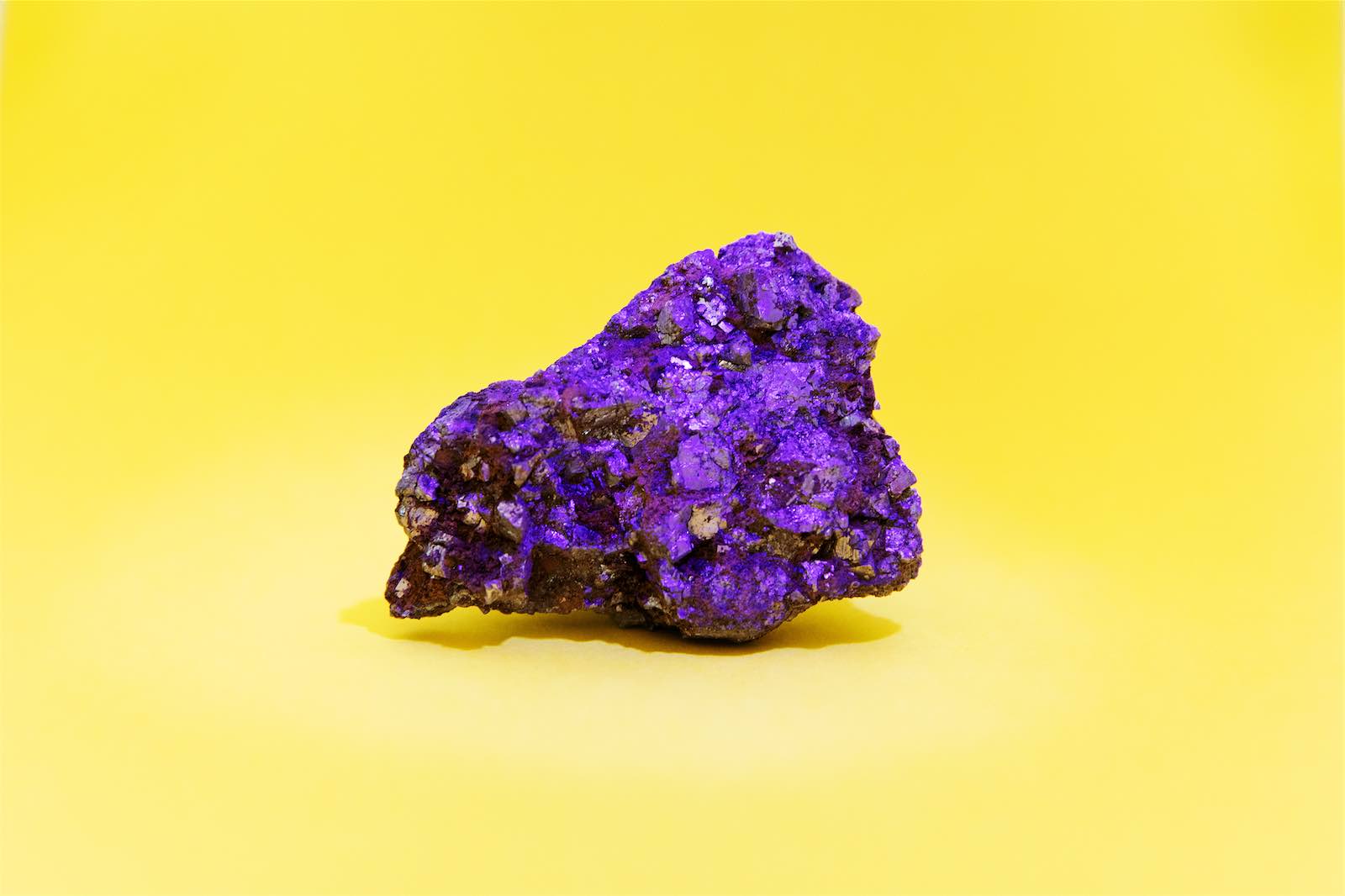 Fluorescent Fools gold from the series The Canary and The Hammer © Lisa Barnard, 2018
According to the Biennale für aktuelle Fotografie:
'[…] from the Baltic Sea to South America, the selected works demonstrate the consequences of marine pollution, waste management, and mineral extraction. Rather than observing topographical changes from afar, they involve local people and their stories to highlight what is at stake socially and politically.'
In Lisa Barnard's The Canary and The Hammer, humanity's insatiable ambition is detailed via our reverence for gold. Photographed across four years and four continents, the series uses a mix of image, text, and archival material to explore the troubled history of gold and the complex ways it intersects with the global economy.
Elsewhere, photographs from Yan Wang Preston's Forest series, such as her image of transplanted trees in Jiangbeizui Central Business District, raise questions about urban reforestation and the capricious entanglement between nature and modernity.
In the face of catastrophic climate change, the Biennale's artists and curator are using their platform to call for a renewed approach to progress – one enriched by a multitude of individual perspectives.
The full list of artists participating in the Biennale für aktuelle Fotografie 2022 is as follows:
Aàdesokan, Mónica Alcázar Duarte, Heba Y. Amin, Archive of Public Protests, Lisa Barnard, Poulomi Basu, Alexandra Baumgartner, Felipe Romero Beltrán, Eline Benjaminsen, Silvy Crespo, Alexandra Davenport, Anna Ehrenstein, Matthieu Gafsou, Michał Iwanowski, Antoinette de Jong & Robert Knoth, Anouk Kruithof, Thomas Kuijpers, Yufan Lu, Giya Makondo-Wills, Doug-las  Mandry, Mashid  Mohadjerin, Awoiska van der Molen, Nepal  Picture  Library,  Kelebogile Ntladi, Paulien Oltheten, Gloria Oyarzabal, Rune Peitersen, Phenomena Collective, Yan Wang Preston, Rohit Saha, Małgorzata Stankiewicz, Katja Stuke & Oliver Sieber, Maria Sturm, Misha Vallejo Prut, and Salvatore Vitale.
For more information about the Biennale für aktuelle Fotografie, please visit the event's website.