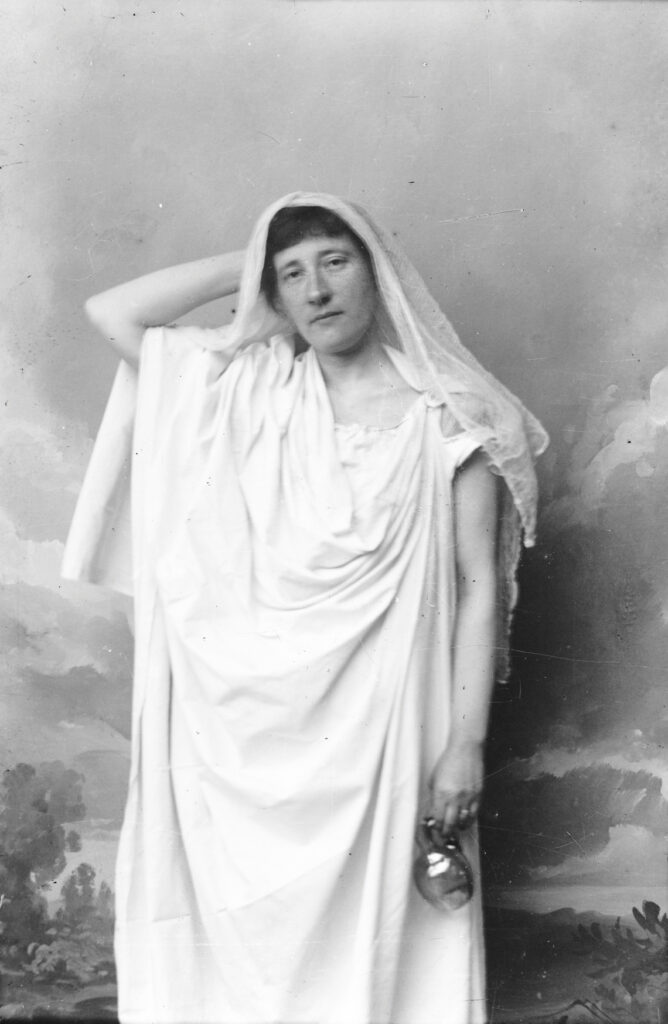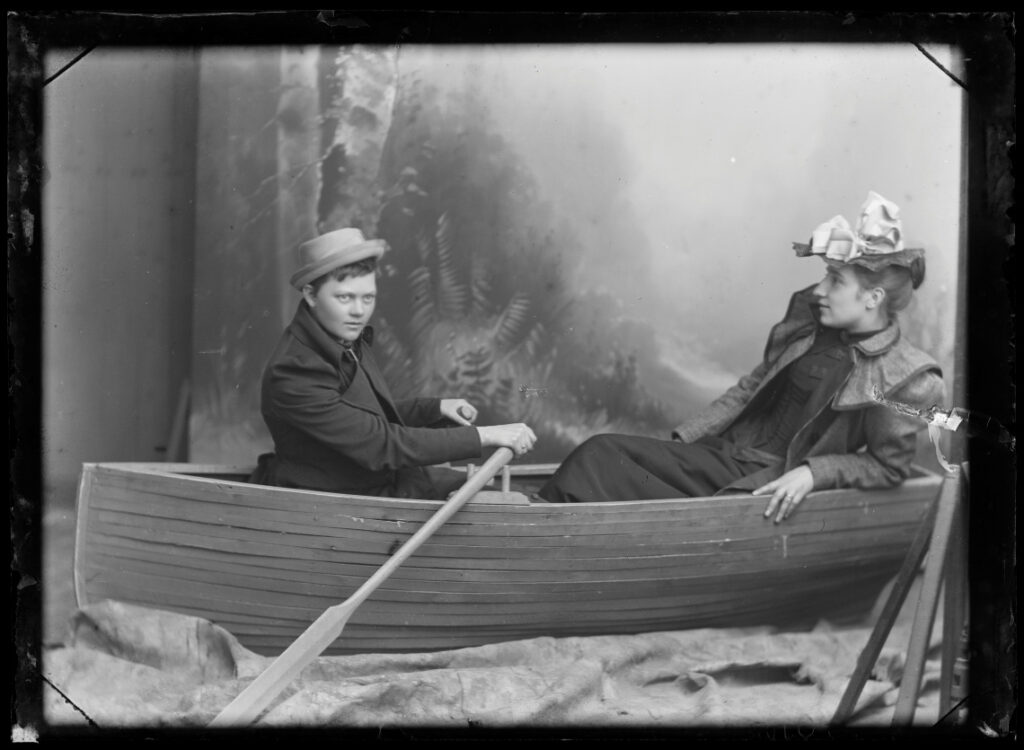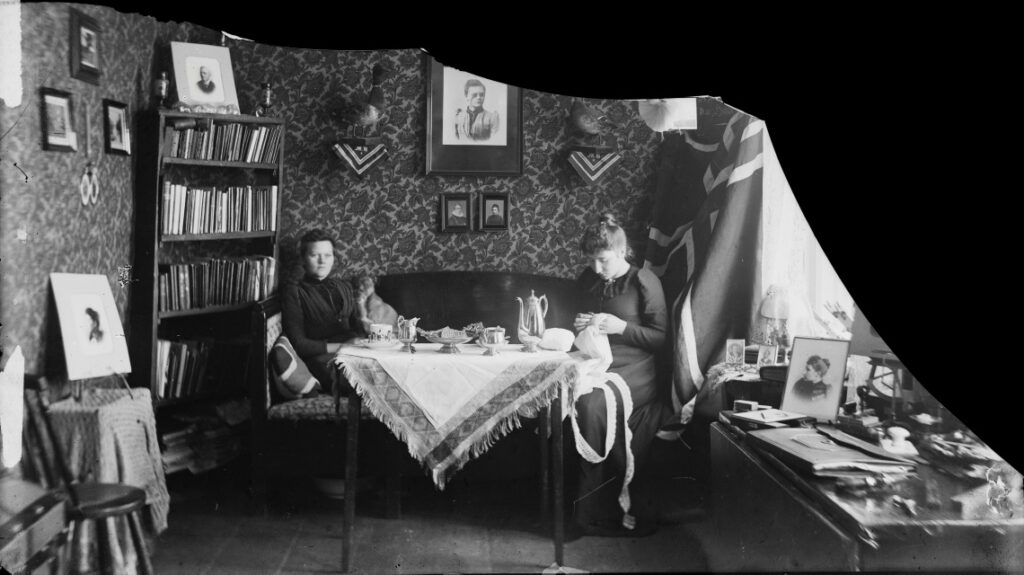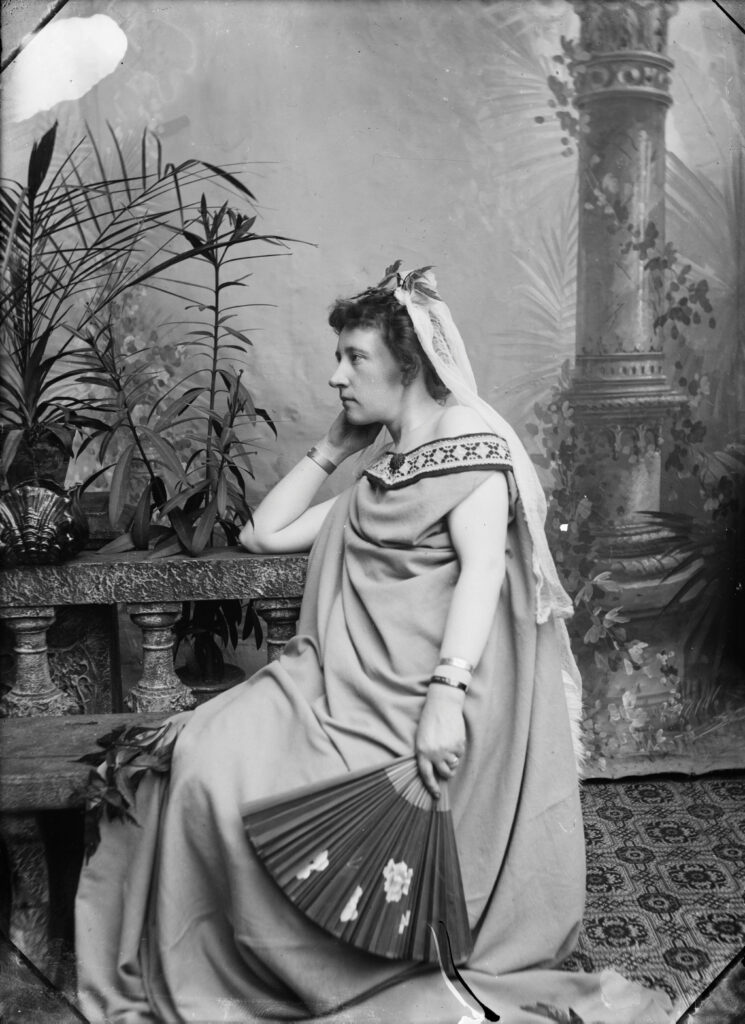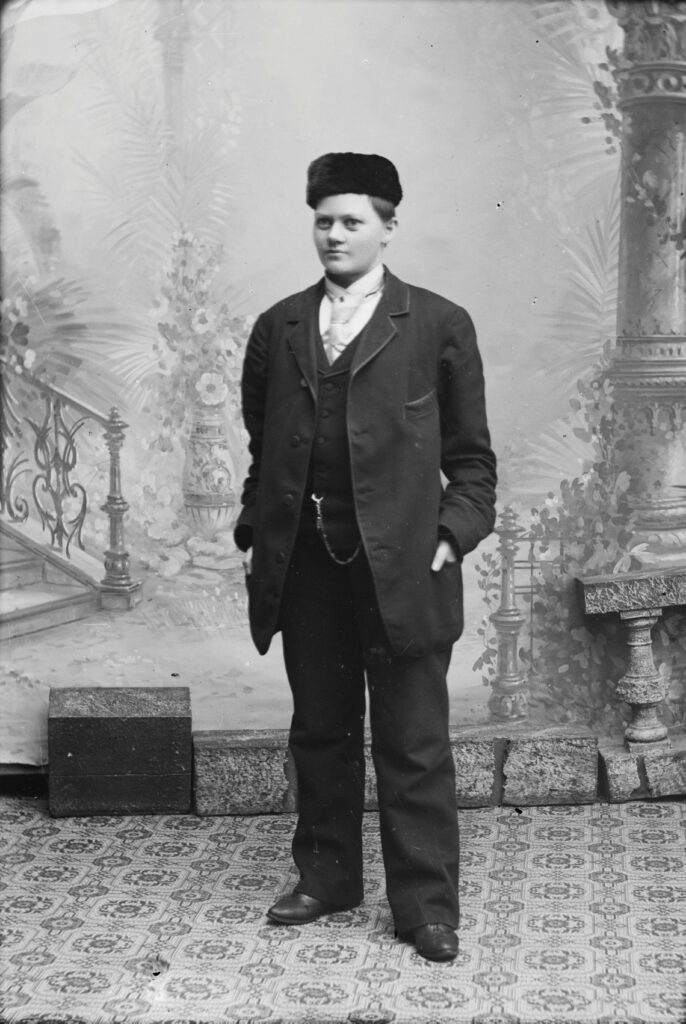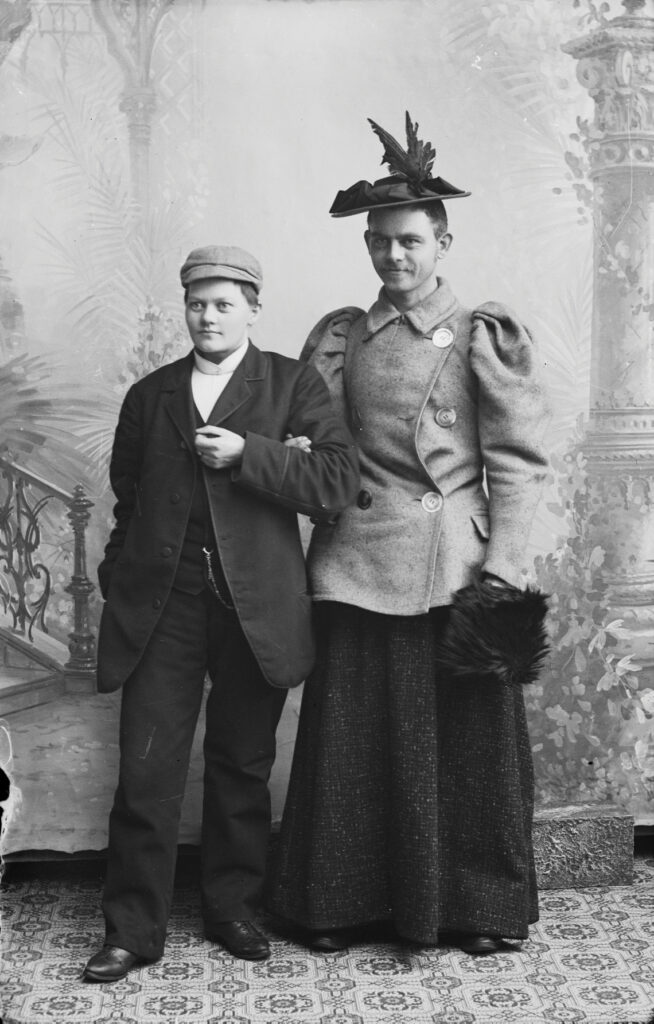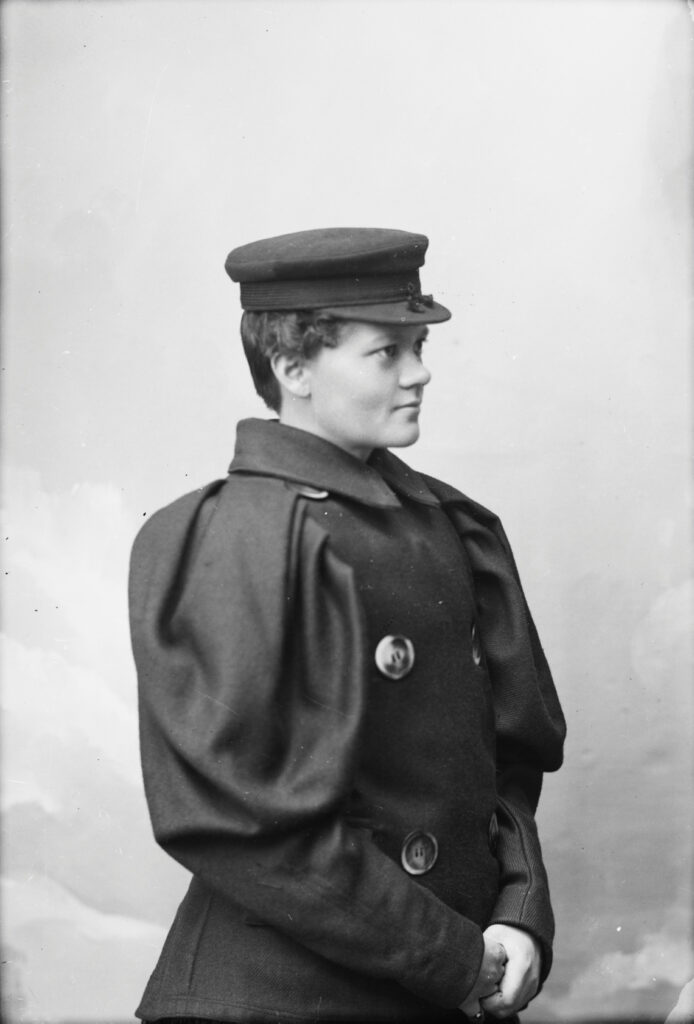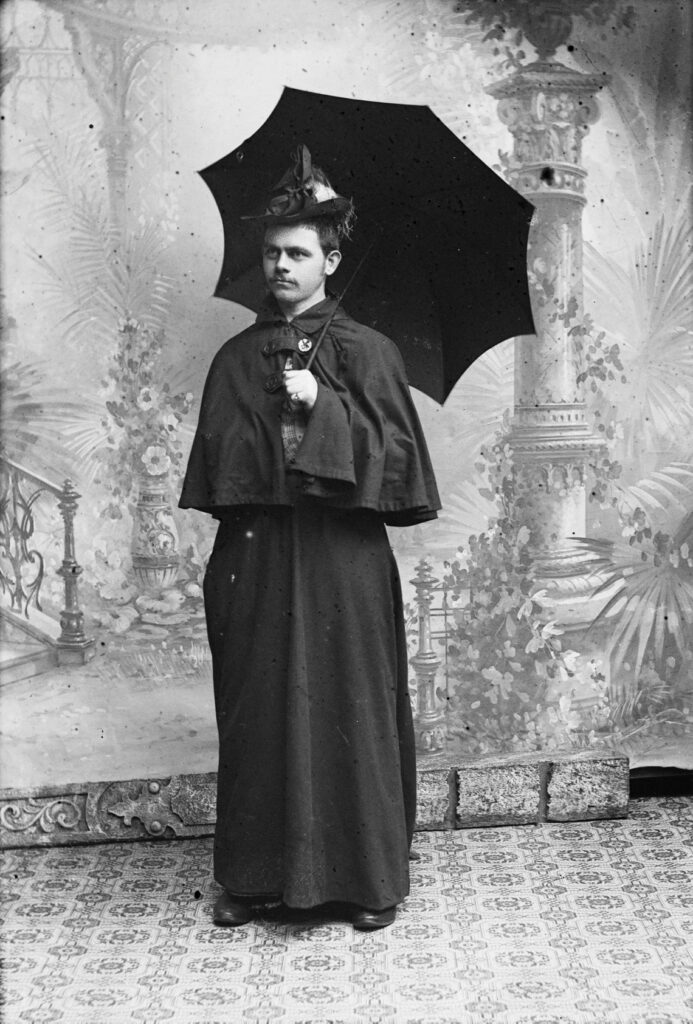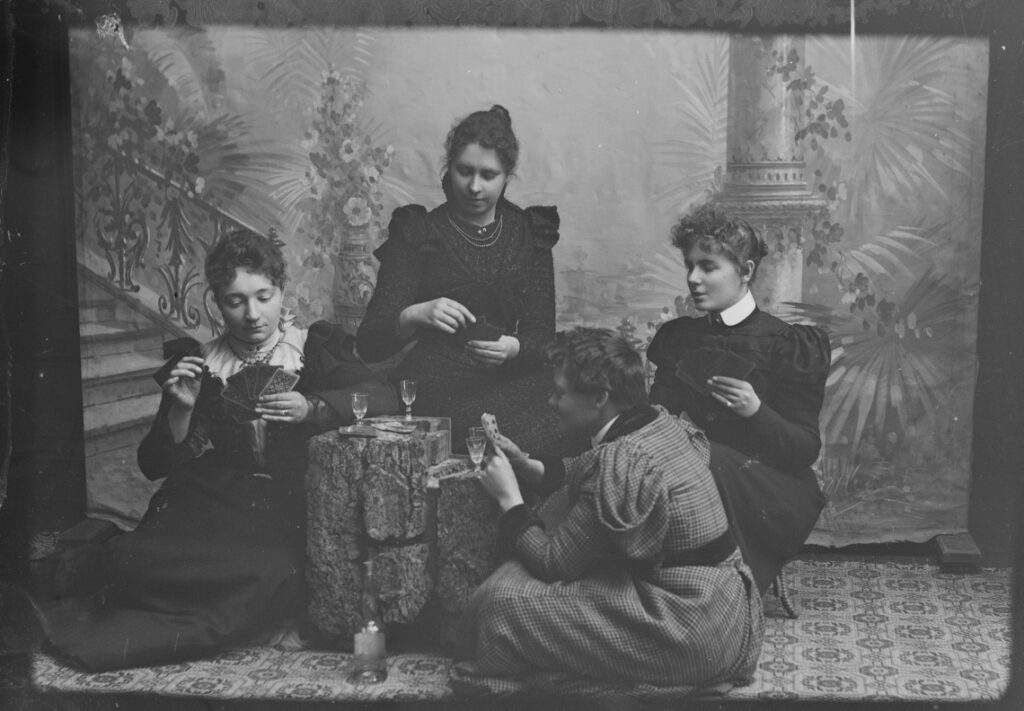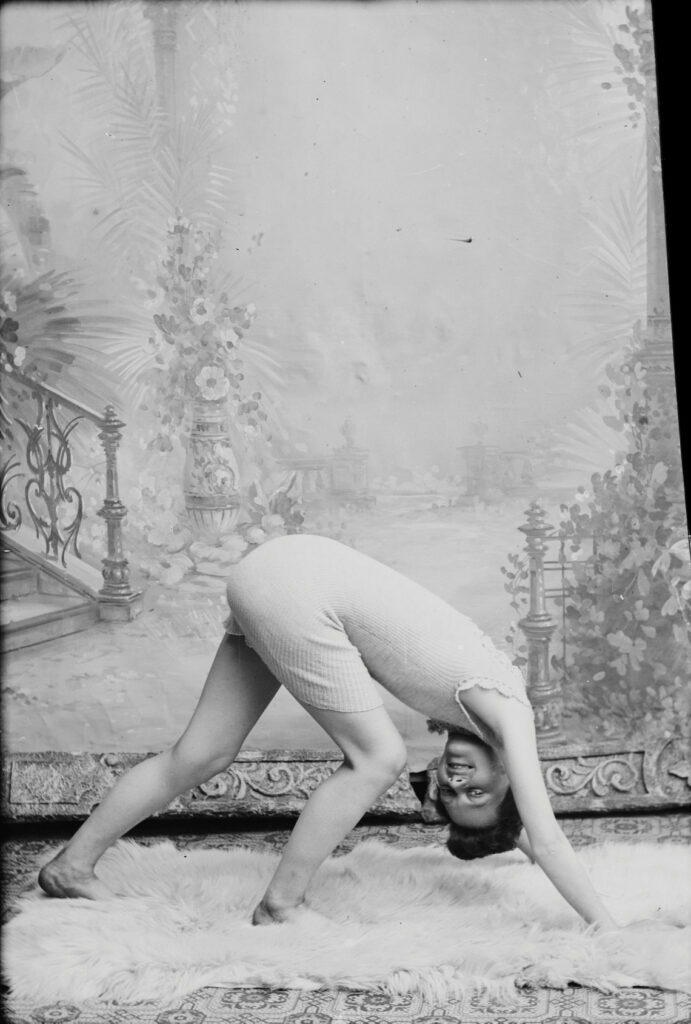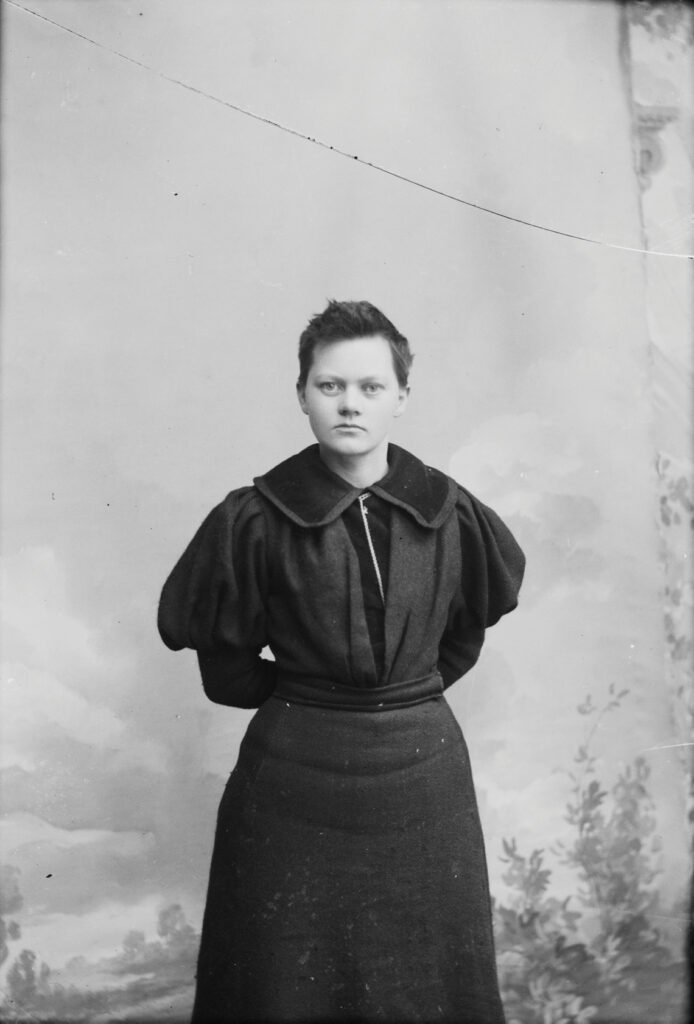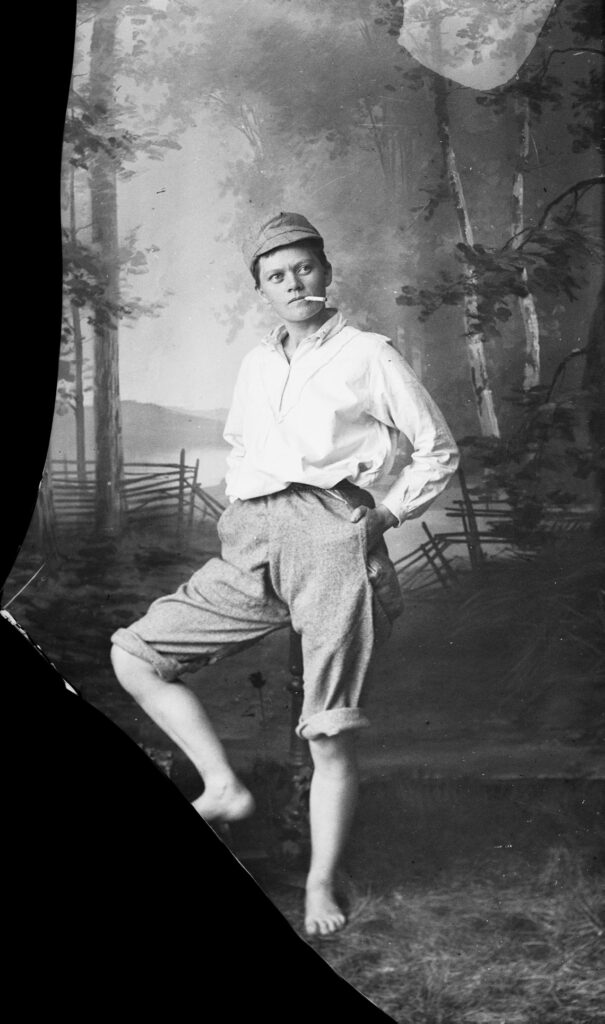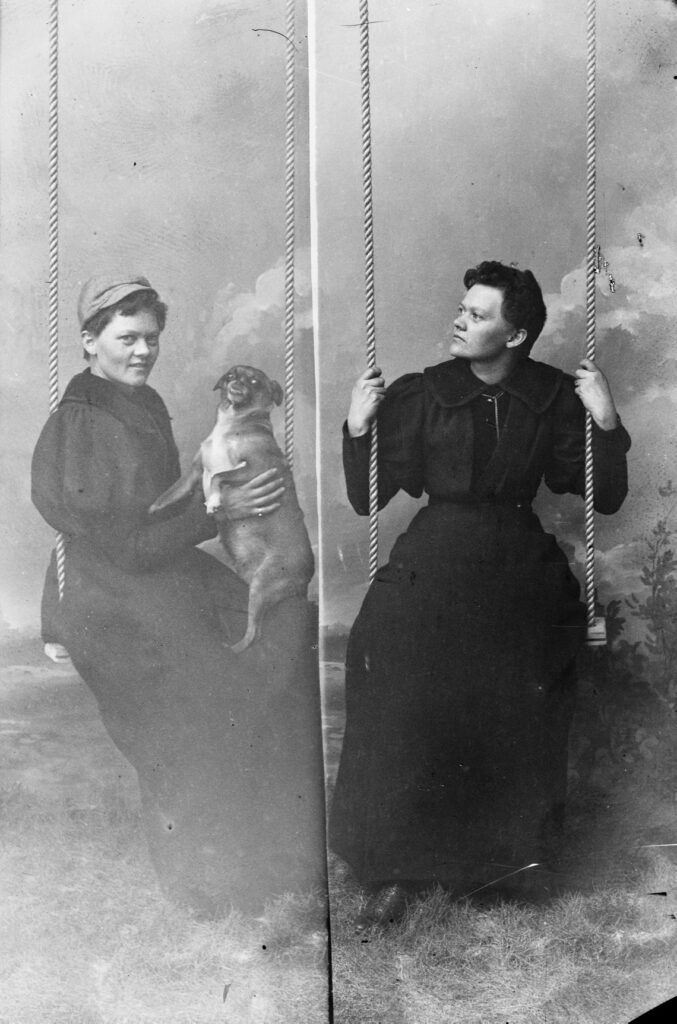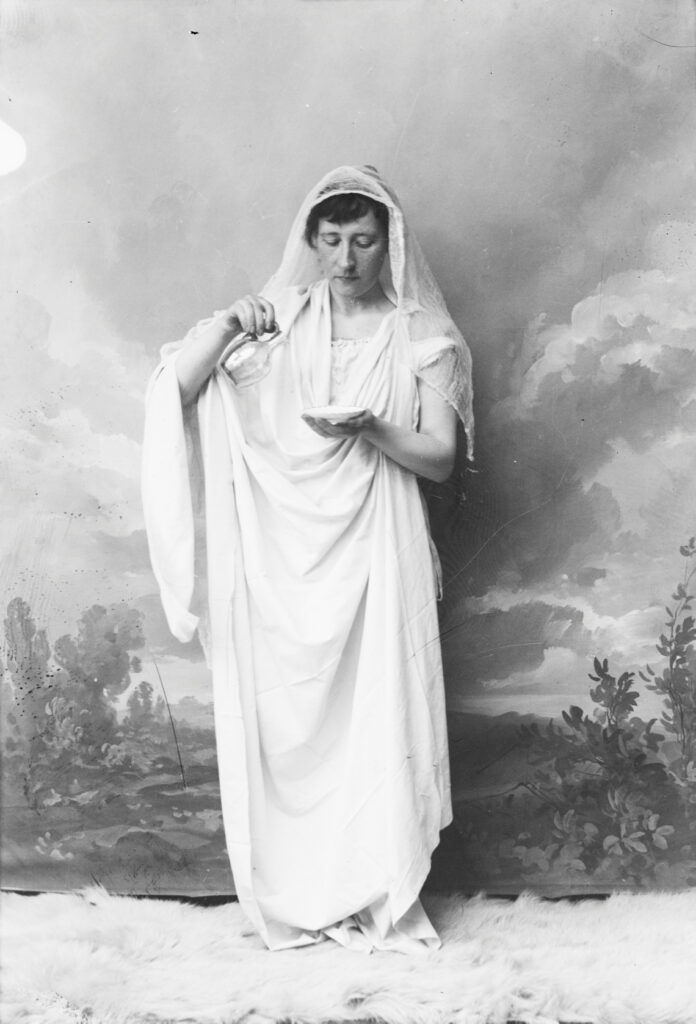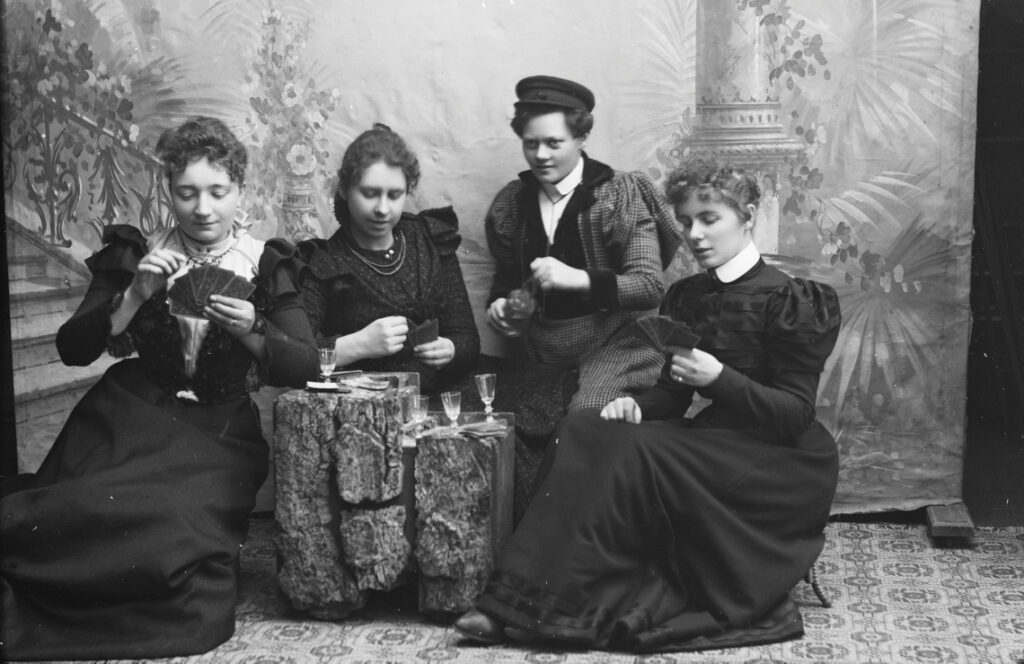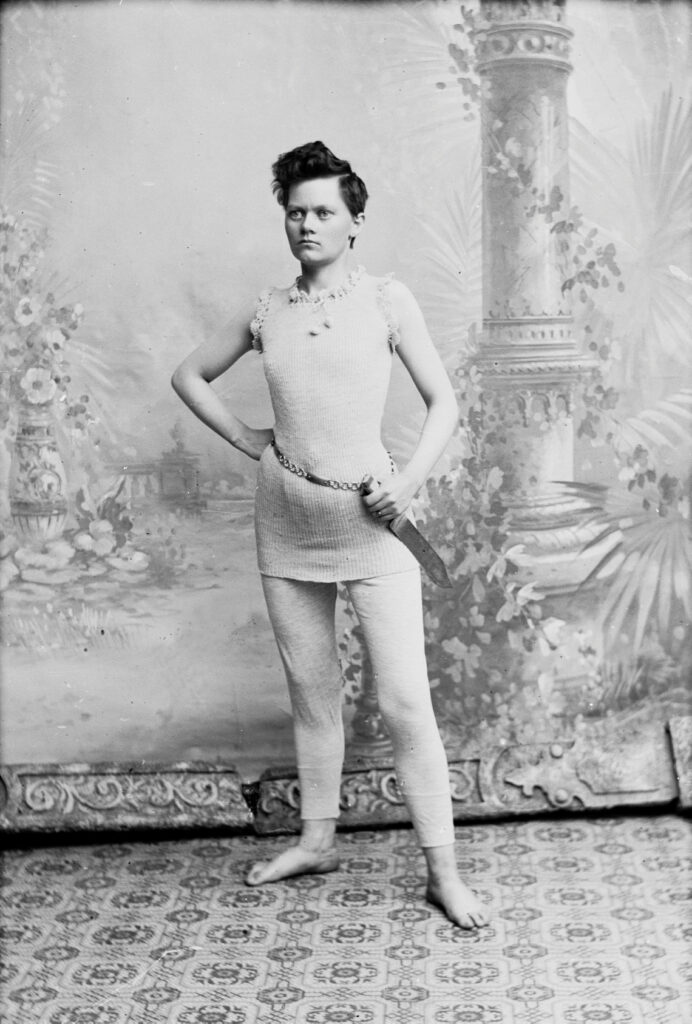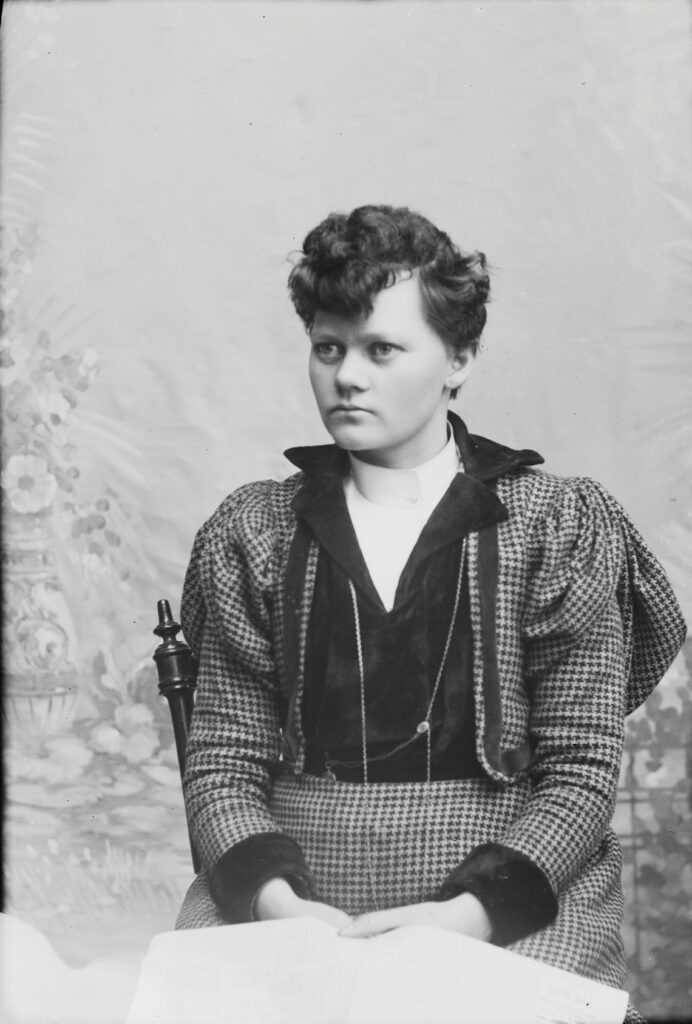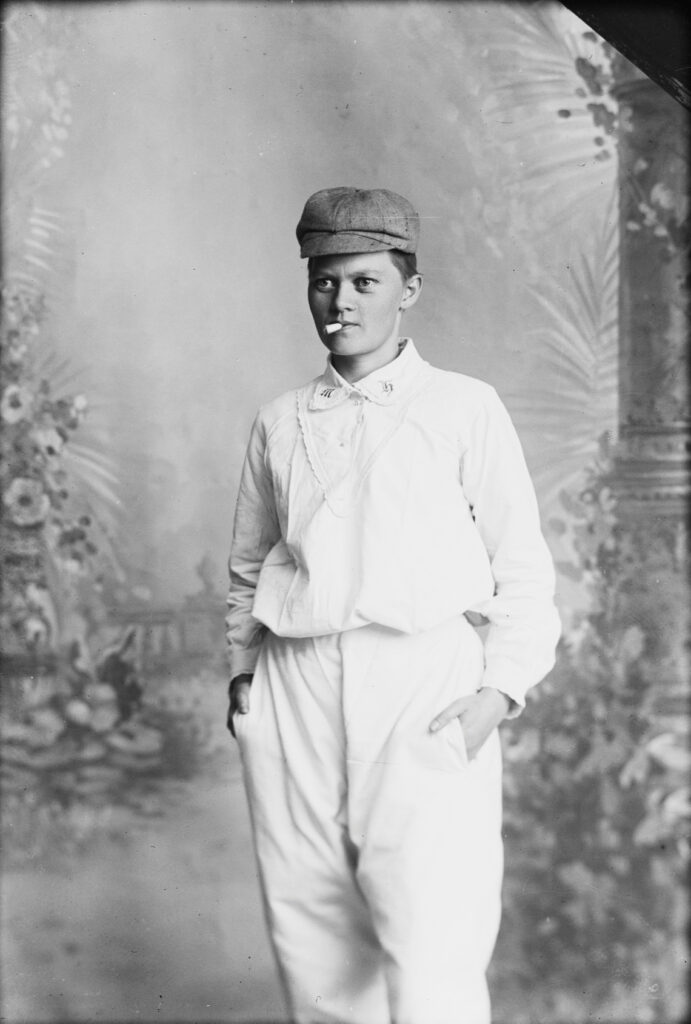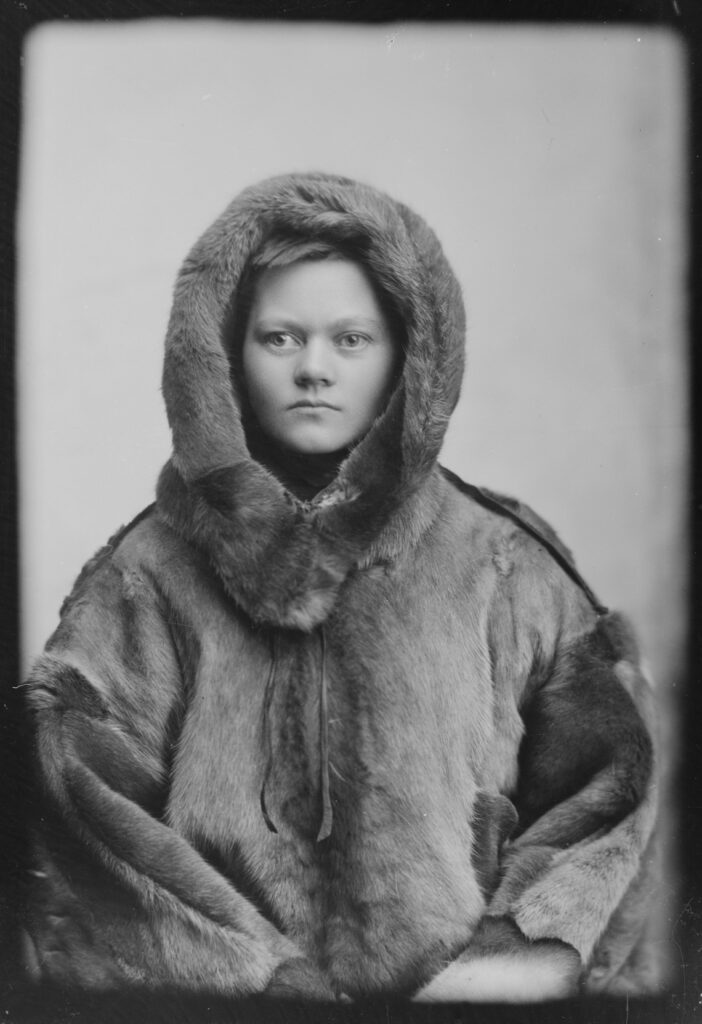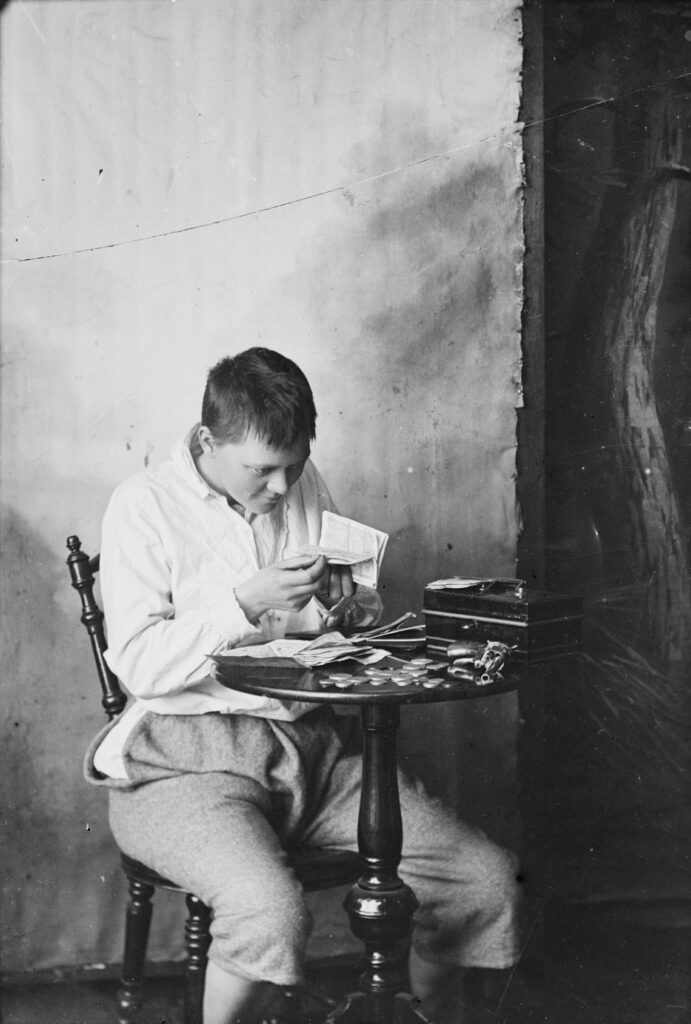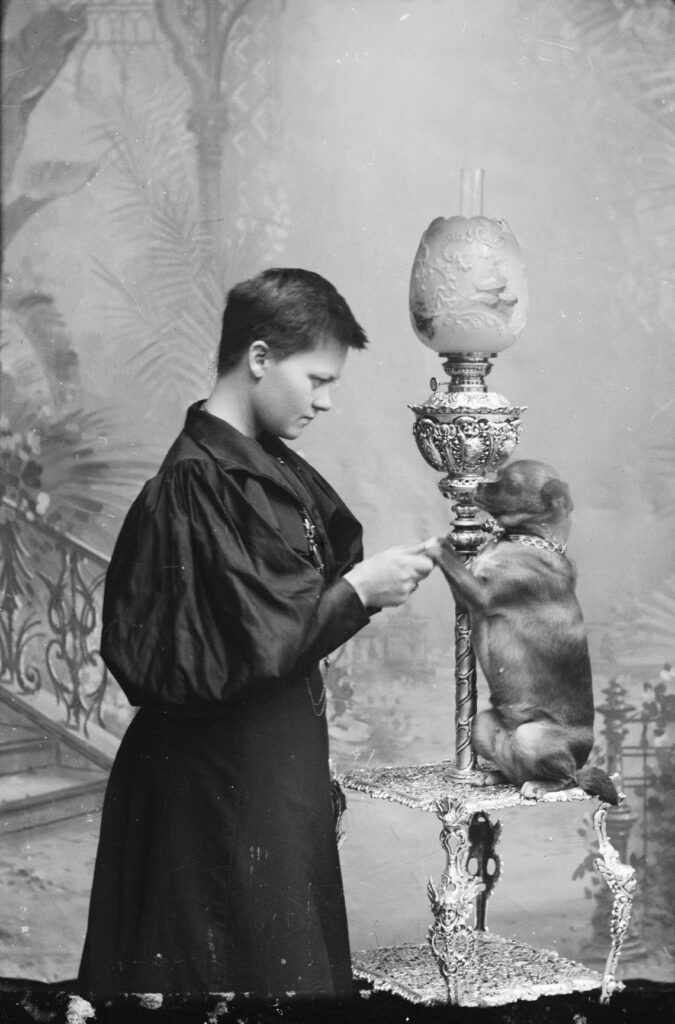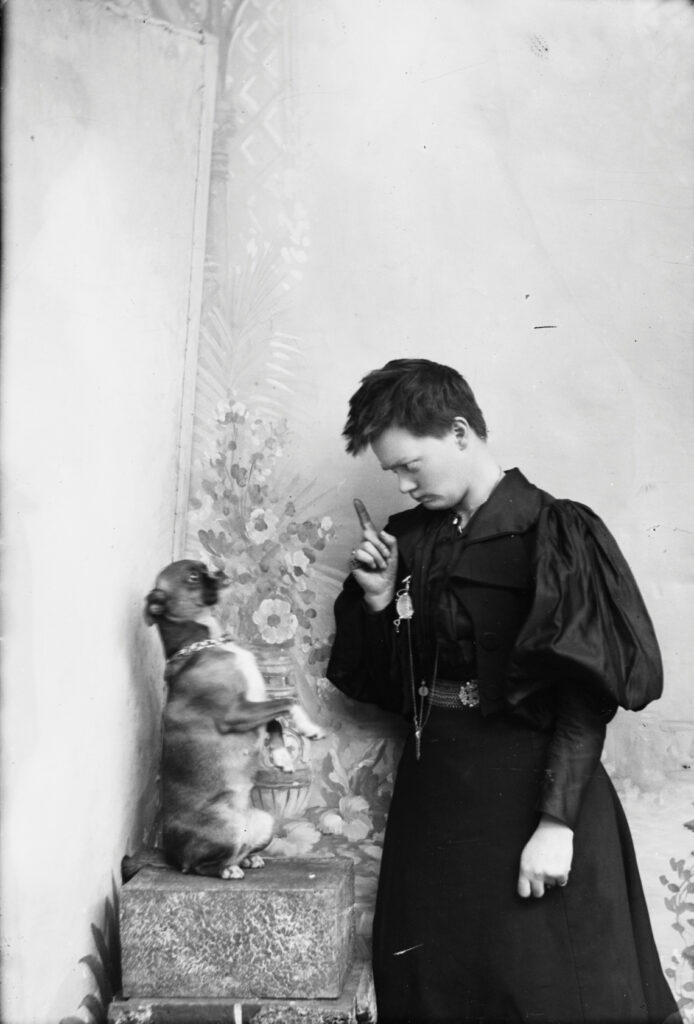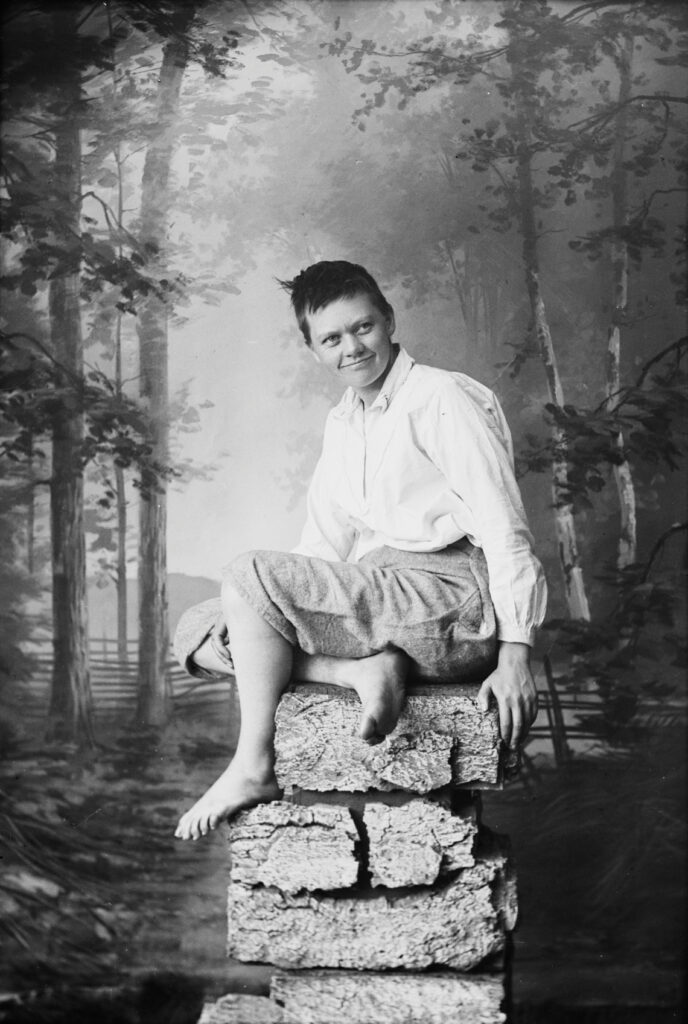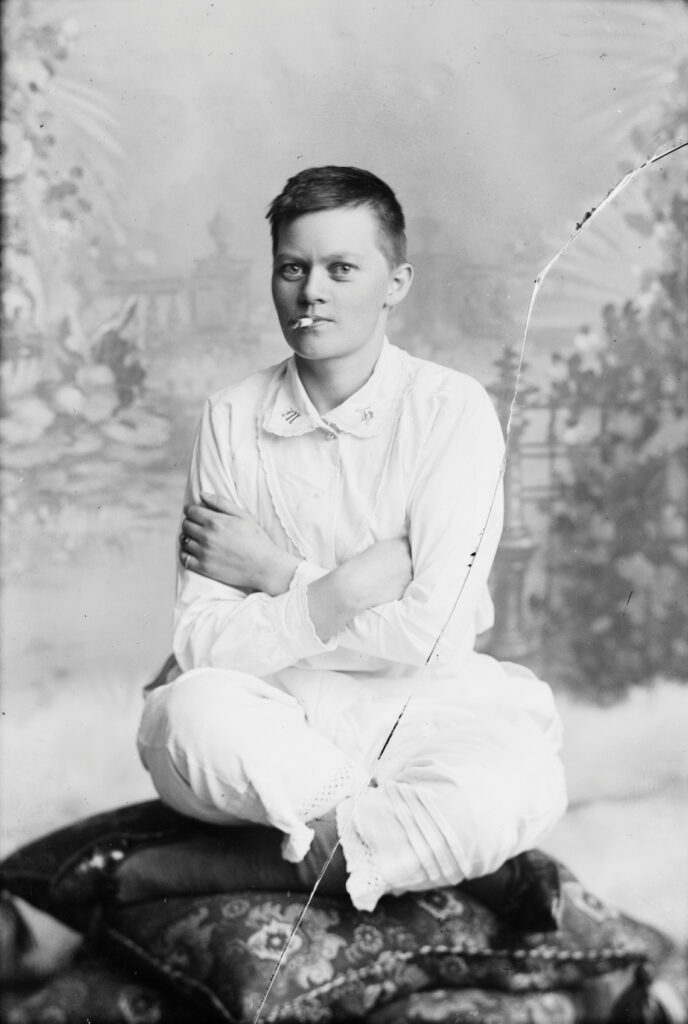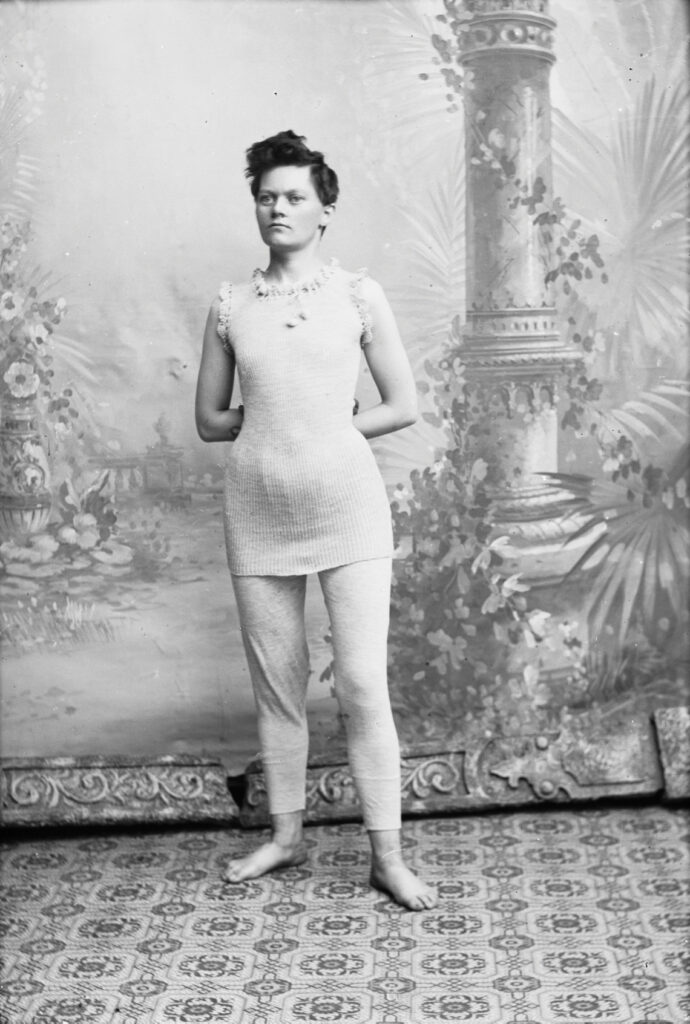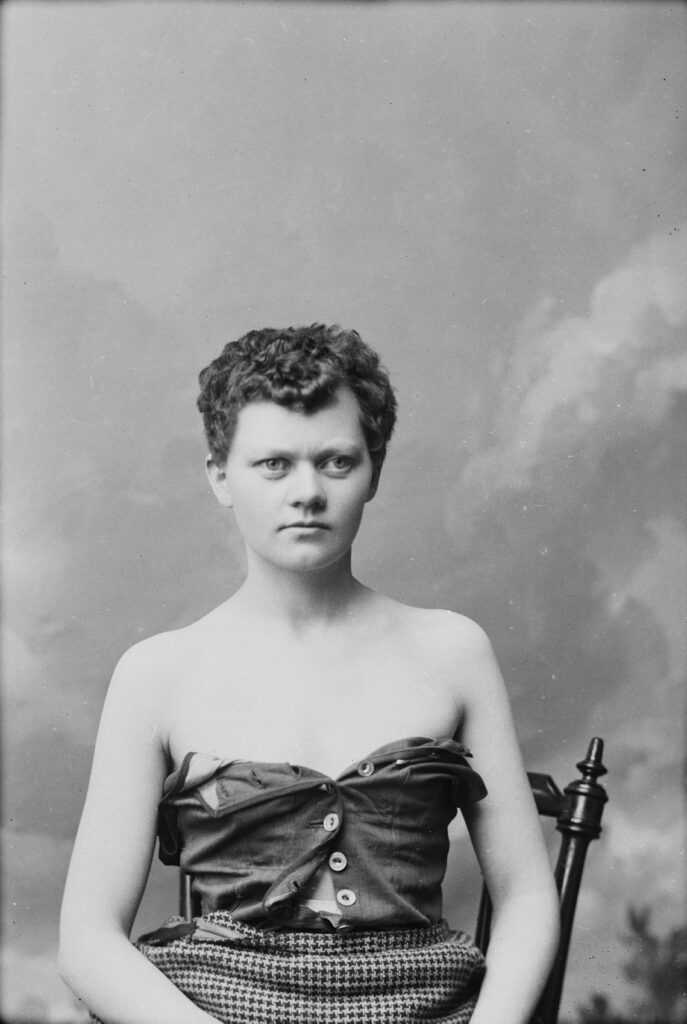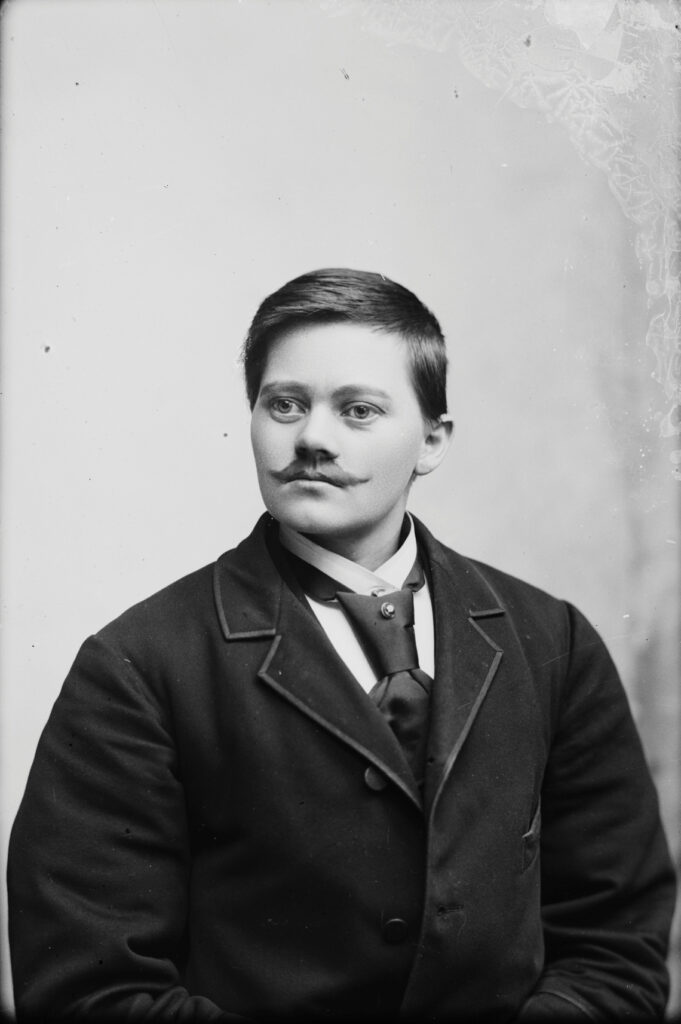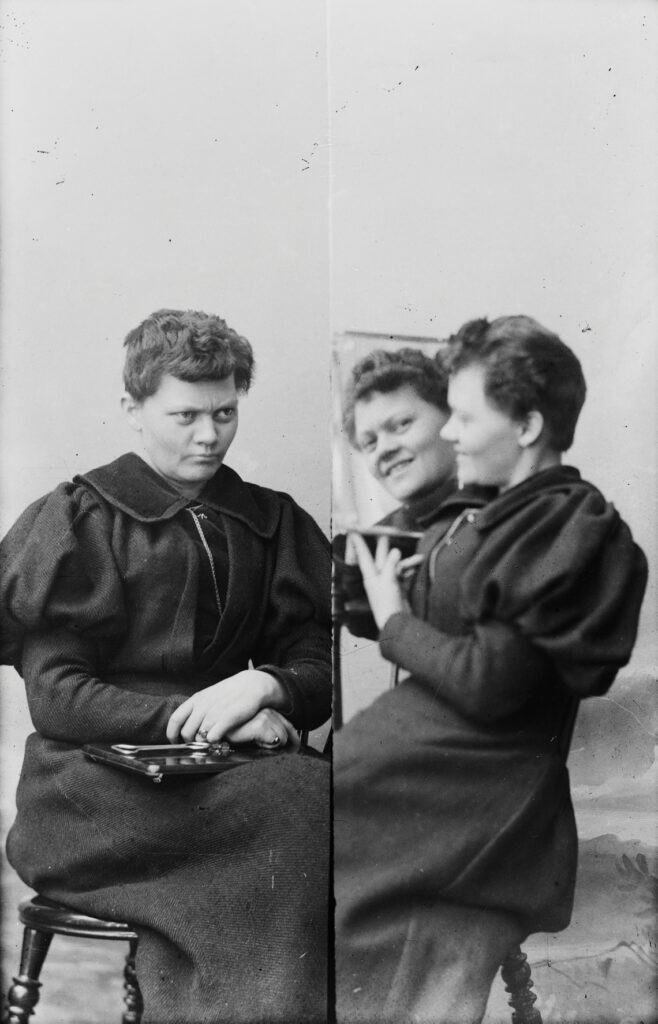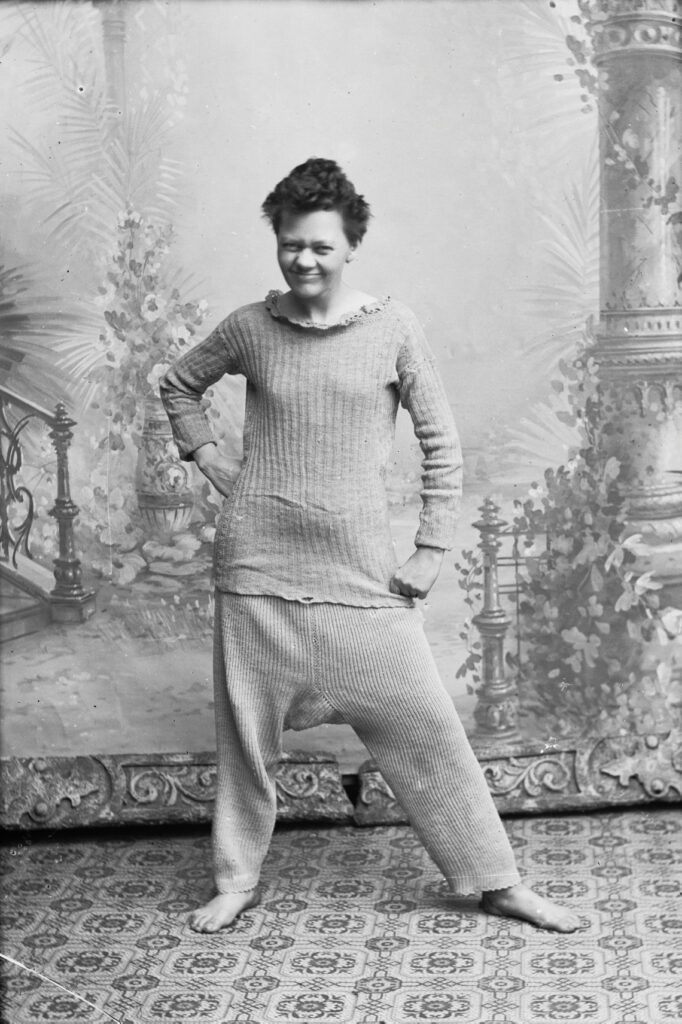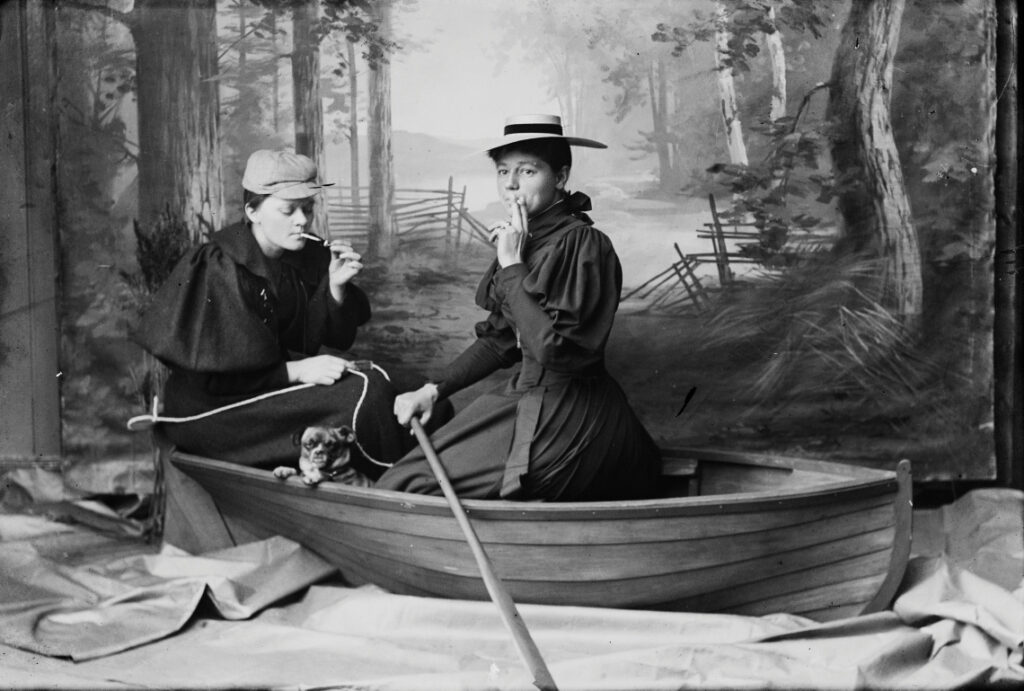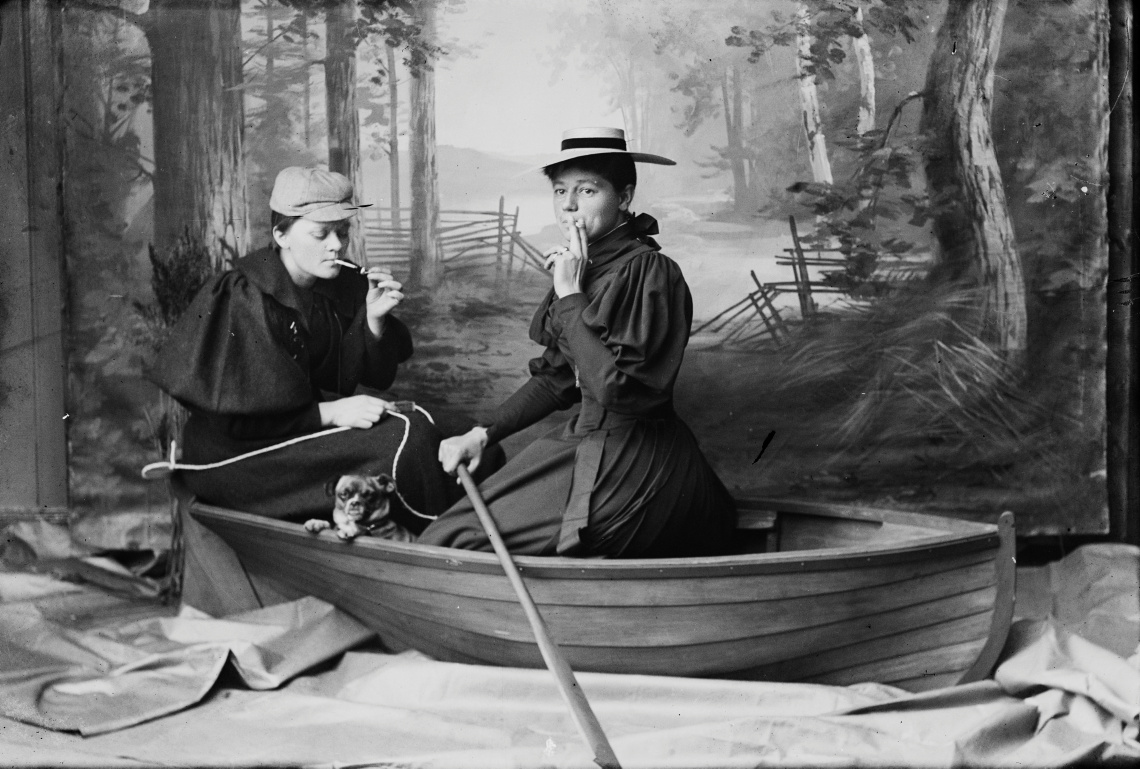 A prominent member of the Norwegian feminist movement in Horton, Marie Høeg along with partner Bolette Berg, experimented with gender identity and performance.
Early Life
Marie Høeg was born 15th April 1866 in Langesund, Norway. Upon completing her photography apprenticeship in Brevik in 1890, Marie moved to Finland to work as a professional photographer. It is stated that while moving around the country she was influenced by the Finnish Women's Rights movement.
Career
After meeting Bolette Berg, the pair moved to Horton, Norway in 1895. As Horton was a bustling naval base for the Norwegian Navy many visitors and officers sought after mementos of their time there. Thus providing Marie and Bolette their source of income. The Hoeg & Berg photography studio captured mostly landscape scenes for these souvenirs but also photographed portraits. However, in the 1980's (nearly 30 years after the passing of both women) Preus Museum acquired their archive of 440 glass negatives, within which they also discovered a "private" collection of images. Although not unusual to find private images taken by many photographers, many articles ponder whether revealing such images breached Marie's and Bolette's wishes and/or confidence.
Norwegian Feminism
Marie and Bolette grew up in a fast-changing feminist landscape. A string of systemic and revolutionary change could be thought as a springboard for Marie and Bolette, not only in owners of their own company as women but as in living together as partners both business and romantic.
At the time of their births 1866 and 1872 respectively, rights for women were increasing year upon year. Within the space of a generation, a major step forward for women's rights had occurred.
Gender Identity
In 1981, Norway became one of the only countries in the world to include sexual orientation in an anti-discrimination law. It could be inferred that this radical momentum for women's rights led to Marie and Bolette to perform with identity politics and become feminist photographers. Marie is stated to have founded many women-led organisations such as:
Den selskbelige Diskusjonsforening (The Social Discussion Association),
Horten Ledd av Landskvinnestemmerettforeningen (the Horten Branch of the National Association for Women's Right to Vote)
Horten Kvinneråd tilknyttet Norske Kvinners Nasjonalråd (the Horten Women's Council linked to the National Norwegian Women's Council)
Horten Tuberkuloseforening (the Horten Tuberculosis Association).
Using their studio for not only meetings of these groups but also as a safe space to experiment with identity and gender norms. Within their "private" collection of images, many staged scenes are seen with Marie assuming the characteristics of a male protagonist. When viewing their 'commercial' images of portraits side-by-side of their private images, it's easy to see how Marie and Bolette were influenced by these masculine ways of presenting. Wearing a false moustache or a full suit, and not only are typically masculine tropes that are on display but also those of typically overtly 'female'. A corset and full flowing skirt or frilly white under-garments show Marie's feminine form.
Groups of women playing cards and possibly gambling, some smoking but nearly all smirking, these images offer an intimate insight to the social circles of Marie and Bolette. The sense of playfulness that is associated with 'playing dress-up' shows that Marie and Bolette felt at ease with these people, which comes with trust and security. A rarity that many queer people find even today.
Later Life
Marie and Bolette moved to Kristiania (present-day Oslo) in 1903 and continued working as professional photographers, again producing scenic and portrait postcards. The pair established Berg og Høghs Kunstforlag A.S., publishing books including Norske Kvinder, which concerns the topic of the history of Norwegian women.
Between moving and their deaths not much else was documented for Marie and Bolette, perhaps continuing to stage images for their private collection or campaigning for and then voting for women's rights.
Bolette Berg died at the age of 72 in 1944 and Marie Høeg passed five years later in 1949 at the age of 83. Their known archive of 440 glass negatives and the carton of private images were discovered in the 1980's in a barn the couple had owned, the collection is now owned by the Preus Museum.
Although the moral implications of opening someone's "private" collection are there, the power and confidence exhumed in the playful images show another side to the life of living and working same-sex couples of mid-century photographers. From a political and historic view, the images created by Marie and Bolette in their private circles adds to the wider picture of gender, sexuality and rights. Typically, seen as a fairly new topic of discussion, it's impressive to see that behind closed curtains women photographers have once again been pioneers in photography. It's worth considering that both Marie and Bolette lived for a long time after these images were created (estimated around 1895-1903) that they could've been shared or, indeed, destroyed and yet they did neither. Perhaps they wanted their rebellious images to be found?
In 2022 marks 50 years since homosexual practice was decriminalised in Norway. To celebrate this anniversary the private negatives of
Berg&Høeg are being exhibited in a new exhibition Over the Rainbow at the  Preus Museum.