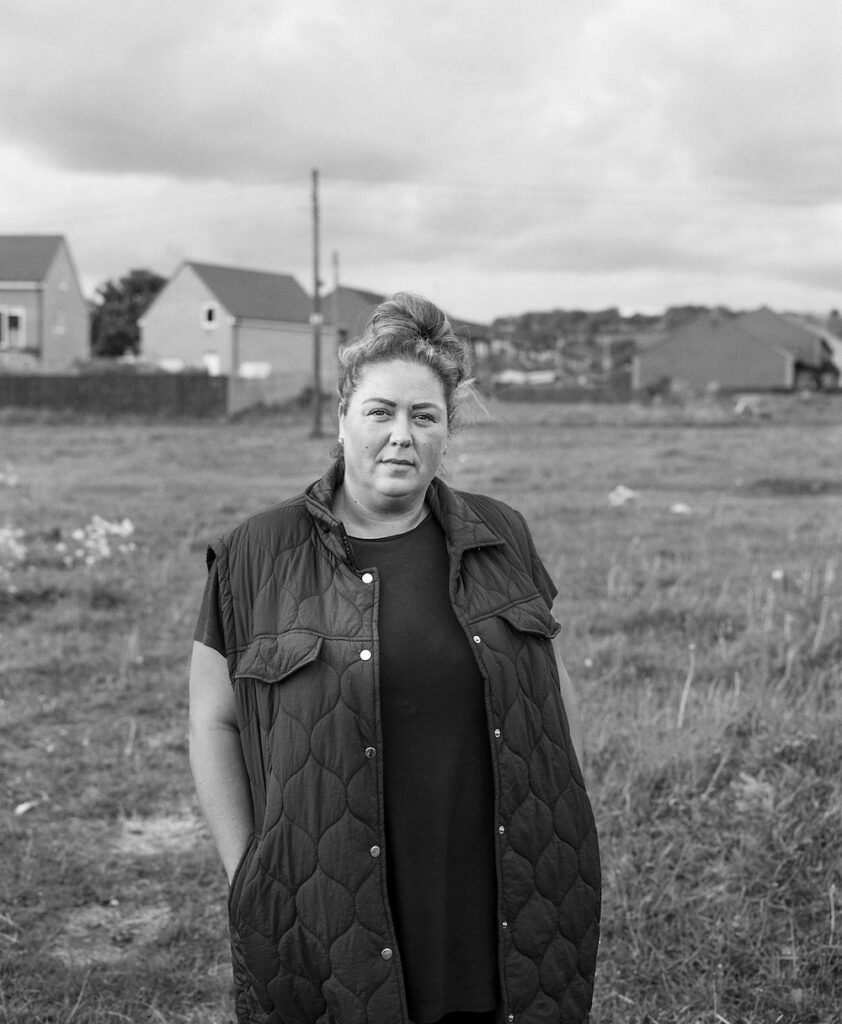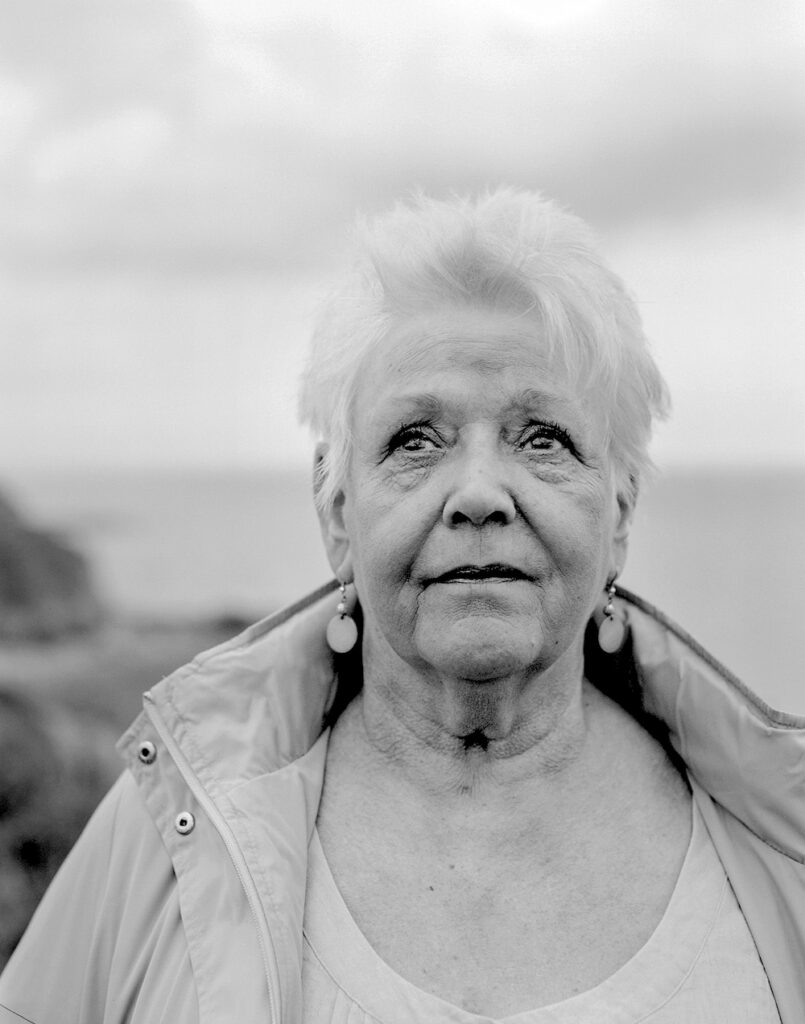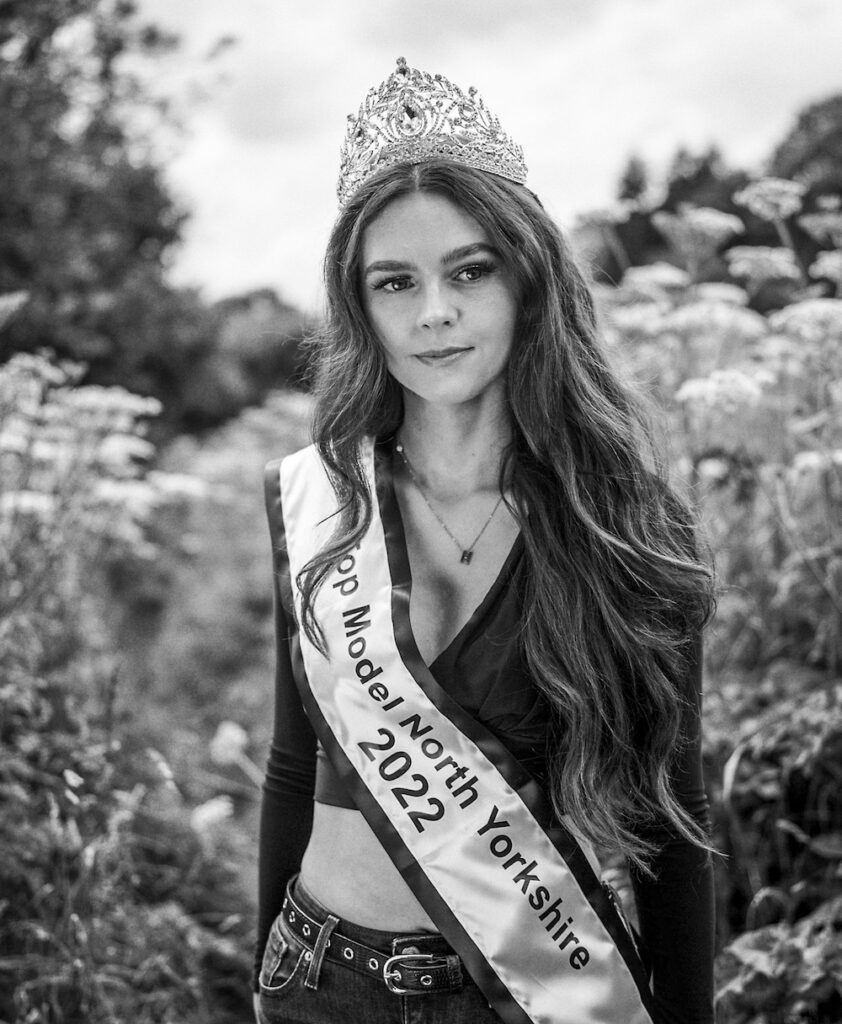 Joanne Coates receives Jerwood / Photoworks Award
Now in its fourth edition, the Jerwood/Photoworks Awards are a major commissioning opportunity supporting early-career artists working with photography.
Chosen from over 370 applicants, photographer Joanne Coates was selected for the Jerwood/Photoworks award alongside Contemporary Heroine Heather Agyepong. 
The awardees have produced new work for a national touring exhibition launched at Jerwood Space, London, in September 2022. At the press preview, Hundred Heroines volunteer writer Fanny Beckman caught up with Joanne about her project, Lie of the Land.
Growing up in rural northern England, art and photography were not naturally presented to Joanne Coates. Museums and galleries were conspicuous by their absence, and she was not encouraged by her surroundings to explore the art scene. 
Joanne lacked access to documentation of the areas where she grew up; she did not see a representation of working class England in the media around her. She went against the norm when she decided to go to university to explore photography for herself. 
Joanne started her studies at The Sir John Cass School of Fine art (FDA Fine Art) and later continued to the London College of Communication for her degree. Ever since, she has created the representation she missed from an early age.
Inspired by photographer Jo Spence, Joanne documents the working class in her home country. Joanne says that she faces many surprised people when she states that there is a working class community in England. Therefore, she sees it as her mission to highlight the voices of the people that are dismissed by so many. 
In the commissioned work for Jerwood/Photoworks she focuses particularly on the women in her village. According to Joanne, these women's struggles are intensified by the hidden labour of childcare and other home duties. By collaborating with these women, interviewing them, and spending many hours in their presence, she hopes to promote a better understanding of northern England. 
In Lie of the Land we meet middle-aged mums, miners' daughters and wives, and a beauty pageant winner. We hear them share their stories in video clips and can look deep into their eyes in Joanne's portraits. 
Thanks to the bursary from Jerwood/Photoworks, Joanne was able to create the project primarily on film. She says that the financial support has enabled her to step into the darkroom for the first time since her university days. Making photography more accessible to a wider audience is something Joanne feels vehemently passionate about.
When we discuss how to make the art scene more inclusive, Joanne highlights Timespan in Scotland as a good role model. This museum offers traditional exhibitions and hosts events including manicures, fashion shows and face painting. According to Joanne, this is a great way to welcome a younger generation and people who wouldn't normally visit such institutions. 
We finish our conversation by talking about the future. As previously mentioned, the goal of exhibiting Lie of the Land in London is to start a conversation among the audience and raise awareness of rural England. However, Joanne also wants to show the photos in her home community, creating visibility for the women she has collaborated with. Through her photography, Joanne has put the women of northern England on the map; they are finally seen, heard, and understood. 
Lie of the Land is on view at Jerwood Space, London, until 10 December 2022, alongside ego death by Heather Agyepong.