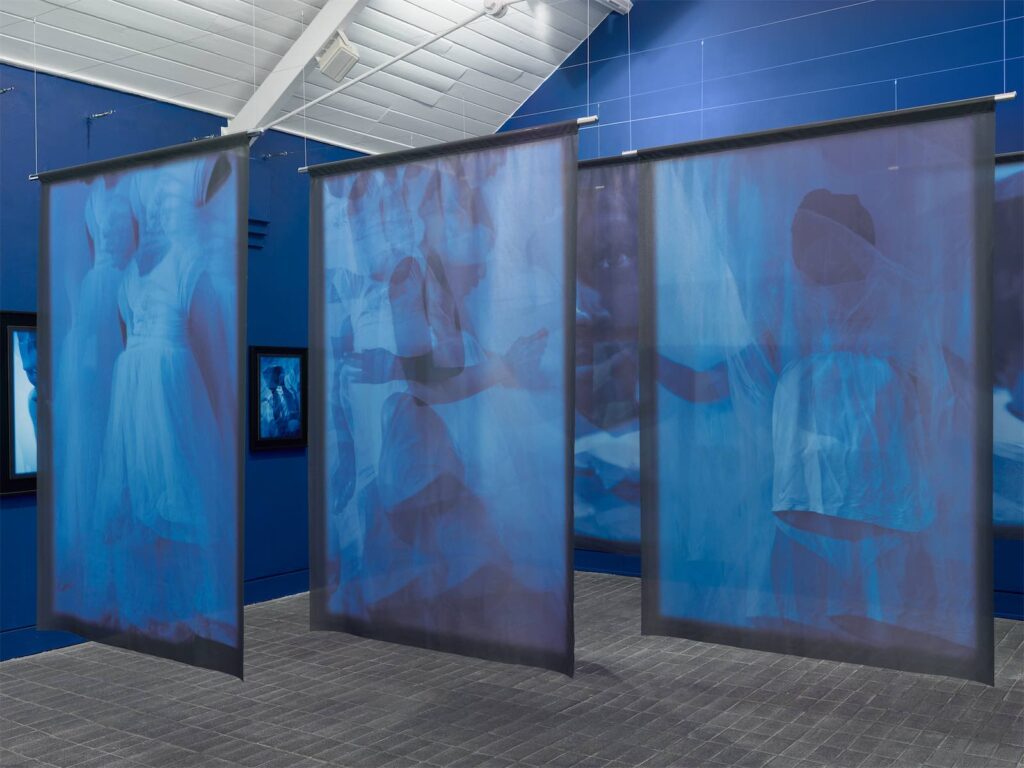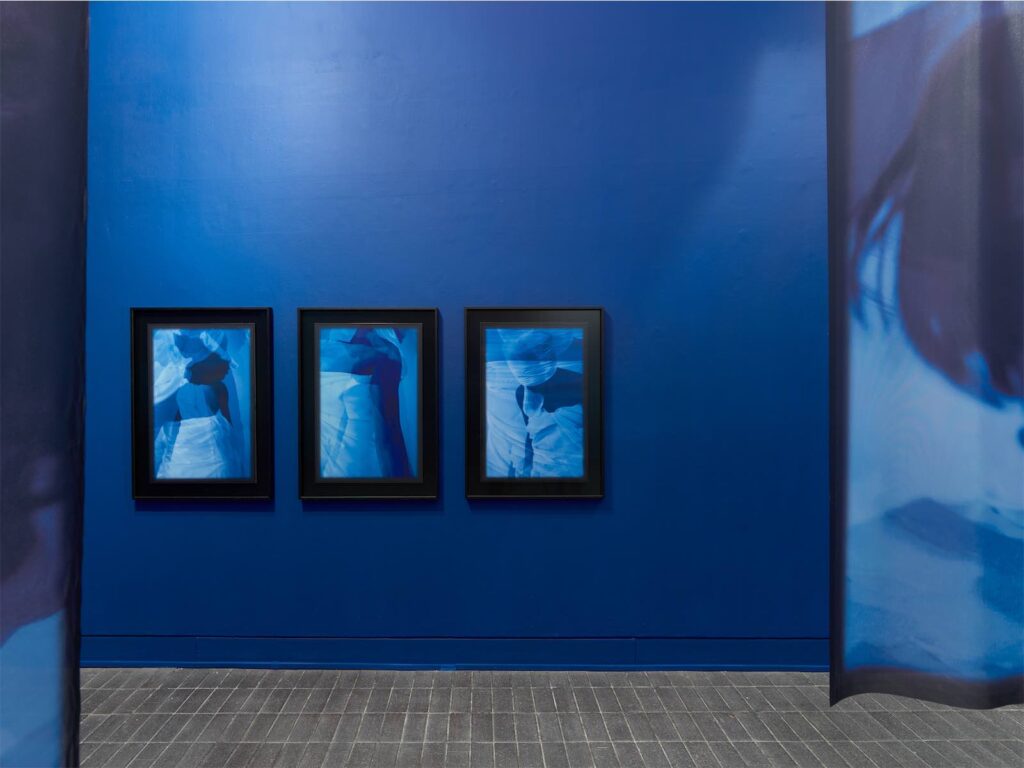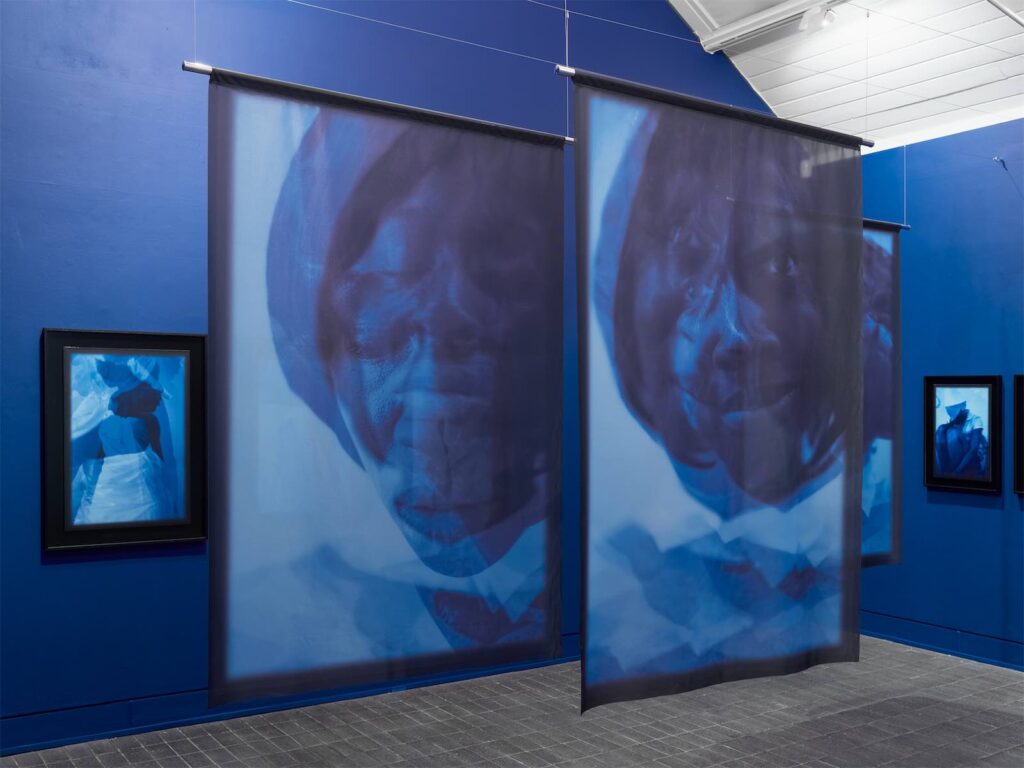 Heather Agyepong presents new commission in London
Now in its fourth edition, the Jerwood/Photoworks Awards are a major commissioning opportunity supporting early-career artists working with photography.
Chosen from over 370 applicants, Contemporary Heroine Heather Agyepong was selected for the award alongside documentary photographer Joanne Coates.
The awardees have produced new work for a national touring exhibition, which launched at Jerwood Space, London, in September 2022. At the press preview, Hundred Heroines volunteer writer Fanny Beckman caught up with Heather about her project, ego death.
When applying for the award, Heather Agyepong's initial plan was to create a project about the COVID-19 pandemic during the year-long commission. However, in autumn 2021, she realised there was another photo series with greater personal importance: one about finding her authentic self. 'I think I was always meant to create this work, but I was too scared to do the self-reflection at first', says Heather.
During the commission, she came across psychiatrist Carl Jung's theory the Shadow. According to Jung, the shadow consists of aspects of one's personality that have been shamed and repressed – generally during childhood and adolescence – by family, education, social norms, and other external factors. Jung argues that these authentic traits develop into specific behavioural patterns in adulthood which overcompensate for undesirable qualities, making the person more socially accepted. Heather spent most of the year doing research on this theory and took all the final photographs in just two weeks.
This is not the first time Heather has dug into the personal sphere and combined photography with psychology; it was during her degree in psychology, at the age of 19, that she first picked up a camera. She has always turned the camera towards herself, rather than taking portraits of others. Inspired by photographers such as Rosy Martin and Joy Gregory, she uses photography as a therapeutic tool: photography helps Heather to understand herself better.
When I talk to Heather about the title ego death, we discuss the correlation between the loss of an authentic self and the decline of empathy in many societies. One's authentic self gets damaged if the social norms are toxic and lack understanding of diverse experiences and perspectives, something Heather has personal experience of.
By making Carl Jung's theory accessible to a wider audience, Heather not only understands herself better but also allows the viewers to do the same self-reflection. We are all part of a society and by opening for new perspectives we can heal ourselves and the world we live in.
ego death is on view at Jerwood Space, London, until 10 December 2022, alongside The Lie of the Land by Joanne Coates.