From 1936 to 1972 photographers helped change photojournalism and present 'The American Century' to the world in weekly instalments. LIFE Magazine offered women photographers the opportunity to take control of their careers with sustainable wages and assignments documenting America after World War 2.
Among these women were these six pioneering photographers….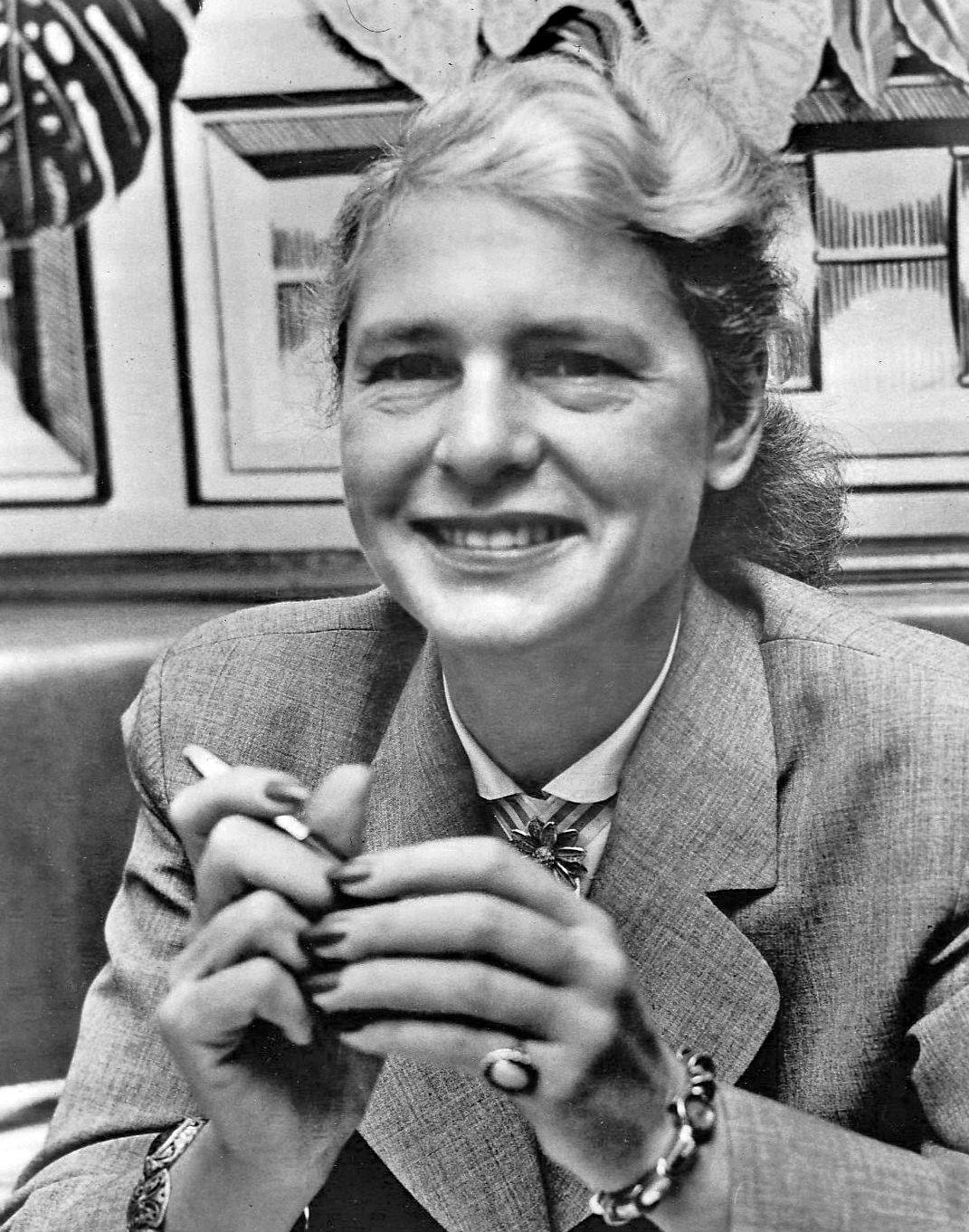 Margaret Bourke White, 1955 Bureau of Industrial Service. This was a division of advertising agency Young & Rubicam and was widely used for distribution of publicity materials in early television., Public domain, via Wikimedia Commons
Margaret Bourke-White
(1904-1971)
American photojournalist, war correspondent and LIFE Magazine photographer 1936-1957
In the fall of 1936, Margaret Bourke-White joined the new LIFE Magazine as a staff photographer, the first female photographers hired, and her photograph 'Fort Peck Dam' graced the first cover. 
Over several years and throughout World War II, she produced a number of photo essays on the turmoil in Europe. She was the only Western photographer to witness the German invasion of Moscow in 1941; the first woman to accompany bombing missions in 1942 and to travel with Patton's army through Germany as it liberated concentration camps like Buchenwald and revealed the Nazi atrocities (published 1960). Her iconic 1946 photo of Gandhi through his spinning wheel became the defining image of the pacifist leader.
Her career was sadly cut short by Parkinson's disease in 1953 and she made her last photo essay for LIFE, "Megalopolis" in 1957.
Hansel Mieth (1909–1998)
German-born photojournalist and LIFE Magazine photographer 1937-1955
Hansel Mieth left Germany in 1930 to join her partner and fellow social documentary photographer Otto Hagel (1909–1973).
They worked as migrant labourers in California, documenting the Great Depression with the San Francisco Film and Photo League , until Hansel joined LIFE Magazine in 1937.
During WW2 she photographed Japanese American internees and the aftermath in Germany  for the LIFE feature "We Return to Fellbach". In the early 1950s, the couple's refusal to appear before the House Un-American Activities Committee  and name names of their friends in the labour movement led to her losing her job at LIFE. Her last work was the 1955 story called "The Simple Life."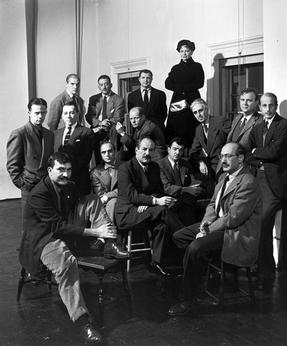 November 24, 1950, Time Life Pictures/Getty Images Front row: Theodoros Stamos, Jimmy Ernst, Barnett Newman, James Brooks, Mark Rothko; middle row: Richard Pousette-Dart, William Baziotes, Jackson Pollock, Clyfford Still, Robert Motherwell, Bradley Walker Tomlin; back row: Willem de Kooning, Adolph Gottlieb, Ad Reinhardt, Hedda Sterne by Nina Leen via Wikipedia
Nina Leen (1914 – 1995)
LIFE Magazine photographer 1940 – 1972
Born in Russia, photographer Nina Leen began taking pictures as a child travelling in Europe. At the start of WW2 she moved to the US and began working as a contract photographer for LIFE Magazine in 1940 in New York. Her first published photograph was of tortoises fighting in the Bronx Zoo for the April 1, 1940 issue.
During her time with LIFE, up to 1972, she produced over forty covers and countless spreads. Her observational style allowed her subjects to relax in front of her Rolliflex and her versatility can be seen in the range of her subjects and techniques, from fashion images to human interest. 
Marie Hansen (1918 – 1969)
LIFE Magazine photographer 1941-1946 
Marie Hansen was LIFE Magazine's third female staff photographer, joining in 1941. She covered the White House, politics and Hollywood.
Her famous photograph of WAACs from the  7 September 1942 issue (First Women Soldiers join Army) is a good example of her sense of humour, composition and story telling, similar in style  to Lee Miller's photographs of the home front. Marie was equally at home photographing teenage zoot suiters as New York high society ladies. 
She was also one of the first women to join the White House News Photographers Association, photographing Presidents Franklin D Roosevelt, Harry S Truman and General Dwight D Eisenhower and successfully breaking into a very male-dominated environment.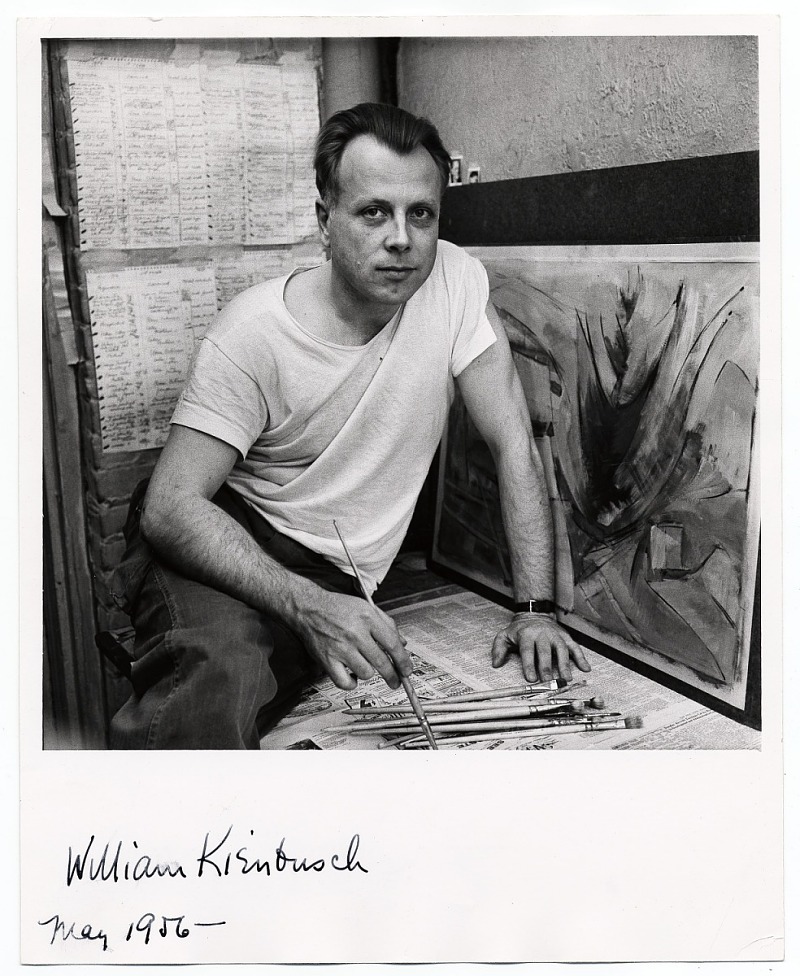 Martha Holmes. William Kienbusch, 1956 May. William Kienbusch papers, 1915-2001. Archives of American Art, Smithsonian Institution.
Martha Holmes (1923-2006)
LIFE Magazine photographer 1944-52
Martha Holmes was born in Louisville, Kentucky and started her photojournalism career at her local paper. In 1944, she joined LIFE Magazine and became a staff photographer three years later. She remained on staff for 5 years and then freelanced for the publication for the next three decades.
One of her first assignments was the House Un-American Activities Committee hearings in October 1947 where she caught a worried Humphrey Bogart and Lauren Bacall straining to hear testimony. Her work appeared regularly throughout the magazine; her covers included the 9 September 1946 movie cover and the 30 October 30, 1950 fashion cover. 
Martha created intimate portraits of Hollywood personalities and artists over the years such as those of Jackson Pollock and Judy Garland but also became known for her warm, human interest photographs such as the March 1954 LIFE article, "The Plague of Overweight, " and 'Brooklyn Dodger fans celebrating World Series victory, Flatbush Avenue, Brooklyn', from 1955.