Zanele Muholi
South African visual artist
Zanele Muholi is an award-winning visual activist from South Africa. Their work focuses on Black LGBTI+ people and aims to bring visibility to a marginalised community, highlighting the resistance and injustice they face.
From November 2020 to May 2021, Zanele's Faces and Places (2006 – ) was shown at the Tate Modern – the first major survey of their work in the UK. The series contains 206 portraits of participants who look directly into the camera, confronting the gaze of the spectator. These photographs are accompanied by the participants' testimonies, enabling them to tell their own stories.
From May – August 2021, Zanele's ongoing self portrait series, Somnyama Ngonyama, Hail the Dark Lioness (2012 – ) was presented at Pearl Lam Galleries in Hong Kong. The series confronts discrimination by subverting the tropes of ethnographic imagery and classical art. Most recently, Zanele has opened their first exhibition of large scale paintings – Awe Maaah! – at Yancey Richardson gallery in New York (until 16th October 2021).
all images © Zanele Muholi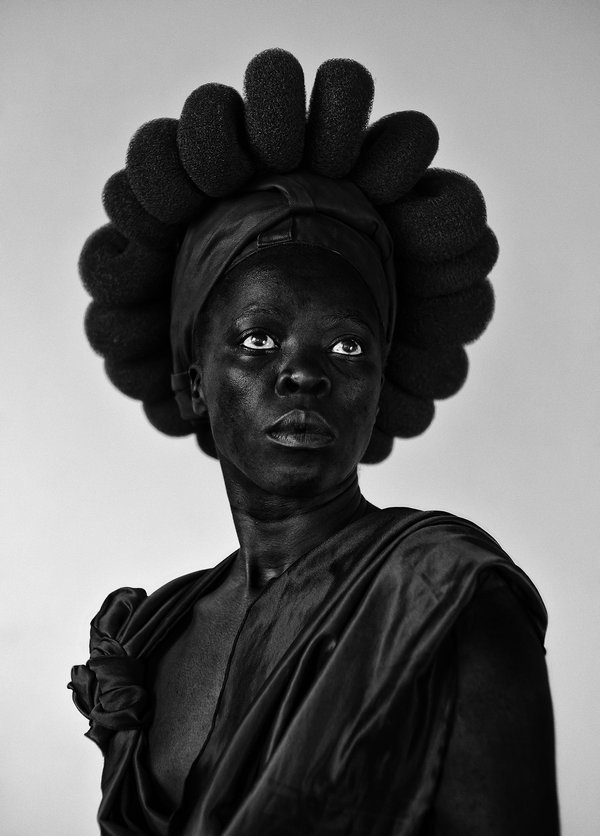 Zanele Muhol. Ntozakhe II, Parktown © Zanele Muholi. Courtesy of the artist