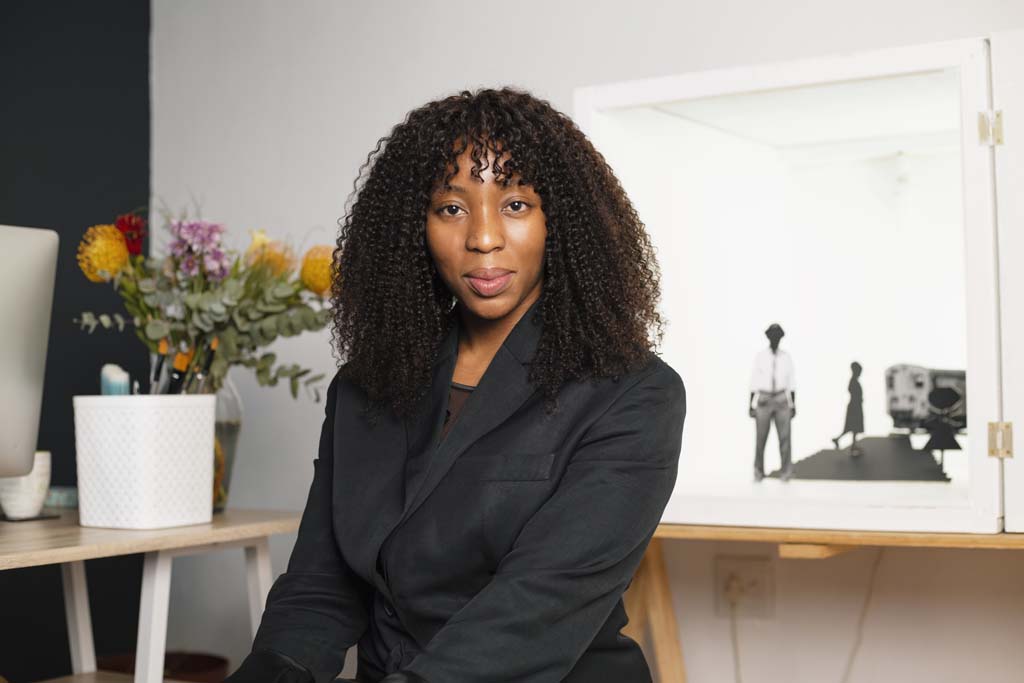 Lebohang Kganye was born in 1990 in Johannesburg, where she currently lives and works. She obtained a Diploma in Fine Arts from the University of Johannesburg in 2014 and is currently studying for a Masters in Fine Arts at the Witwatersrand University.
Lebohang uses her family archive to explore and re-enact notions of belonging, telling stories of home, refuge, and identity. Many of her images comprise digital photomontages, constructed via the juxtaposition of archival family photographs and modern recreations.
Although primarily a photographer, she is particularly interested in the materiality of photography. This is evident through the sculptural, performative quality of her work.