Sibylle Bergemann 1941 – 2010
German Photographer
Sibylle Bergemann was a German photographer and co-founder of Ostkreuz Photographer's Agency alongside Ute Mahler and Harald Hauswald. Sibylle Bergemann has been hailed as 'one of the most important German photographers of the last decades' due to the way her work came to depict social realism in the German Democratic Republic (GDR), capturing different aspects of life in East Germany. Social realism was her approach up until the early 1970's until Honecker's Weite und Vielfalt (Breadth and Diversity) where it morphed into art in real socialism.
Sibylle received business management training in East Berlin which shaped the early stages of her career; it led to her position at Das Magazin (the Magazine), where she worked in the editorial team.
"She was an autodidact whose encounter with Arno Fischer, one of the most prestigious East German photographers, in 1965 was formative: as life-long companions, Bergemann was first his student and soon his advisor, critic, supporter and inspiration" Anne Pfautsch for AWARE (Archives of Women Artists, Research and Exhibitions based in Paris) 2020
In the mid-70s Sibylle's career as a freelance photographer took flight; her photography was featured in culture and fashion magazines in the GDR, such as Sonntag and Sibylle. For Sibylle, photography was both a professional medium as well as an artistic means of expression. Her command of photographic style was impressive; her work varied between portraiture, photographic essays, and fashion. She became known for her distinctive composition and conscious use of colour.
Working for publications such as The New York Times, Die Zeit, Der Spiegel, Stern and later GEO, Sibylle was able to travel internationally during her career; she compiled photographic reportages of Tokyo, São Paulo, and Paris.
In 1994, Sibylle received recognition for her work when she became a member of The Academy of Arts, Berlin. Her work continues to be exhibited globally and is represented in collections like the Museum of Modern Art, New York and Tate, London. 
By Sena Nwosu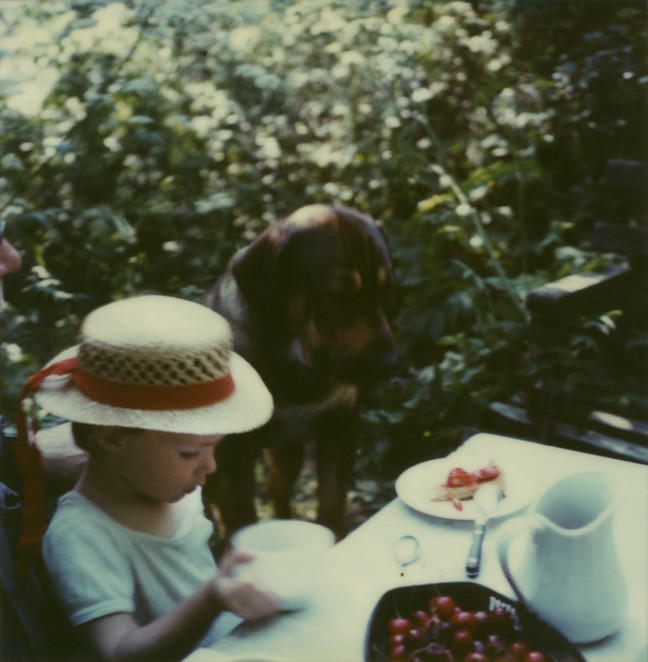 Lily and John, Margaretenhof, Brandenburg, Germany, Sibylle Bergemann © Sibylle Bergemann/OSTKREUZ