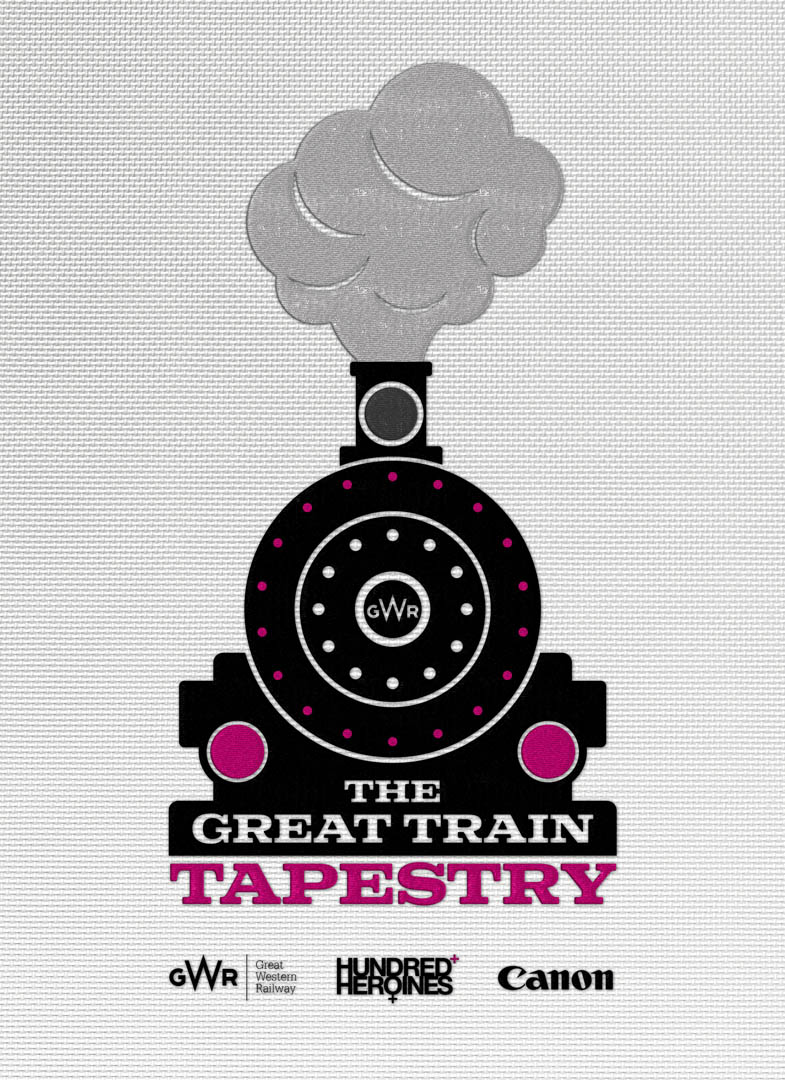 The Great Train Tapestry
Introducing the Great Train Tapestry … an exciting new contemporary artwork that will showcase stories around the Great Western Railway, particularly its links to Gloucester and the much overlooked important role that women played in making the Western Railway Great.
The Train Team is Back!
Thanks to the GWR Community Fund and Canon, we're ready to embark on the first leg of an exciting journey.  We know our destination – a textile-based, contemporary artwork.  But we don't know precisely how we're going to get there …
Climb aboard for this remarkable and inspirational journey of workshops, events and away days, and the chance to work with  highly acclaimed, award-winning Austrian artist, Lisl Ponger, who will be our conductor for the journey.
This project was inspired by the Bootcampers who took part in the GWR Women in Rail Bootcamp Initiative.  It is open to women and non-binary identities.
About Lisl …
Lisl Ponger is an award-winning Vienna-based visual artist whose work concerns power, stereotypes and racism, and is informed by extensive research. Lisl works across a variety of disciplines including visual art, art history, and ethnography. Using the associative research method, she facilitates art initiatives and interventions. A recent collaborative project produced a set of new stamps for the Austrian Post Office.
"I'm honoured to work on a project honouring the past and present with such a gift for the future, the great train tapestry is an exciting opportunity to learn new skills and be a part of a legacy!
Interested in being part of the Great Train Tapestry?
Email hello@hundredheroines.org or pop into the gallery and talk to one of the Hundred Heroines team.
This project is made possible through the generous support of
the GWR Community Fund & Canon