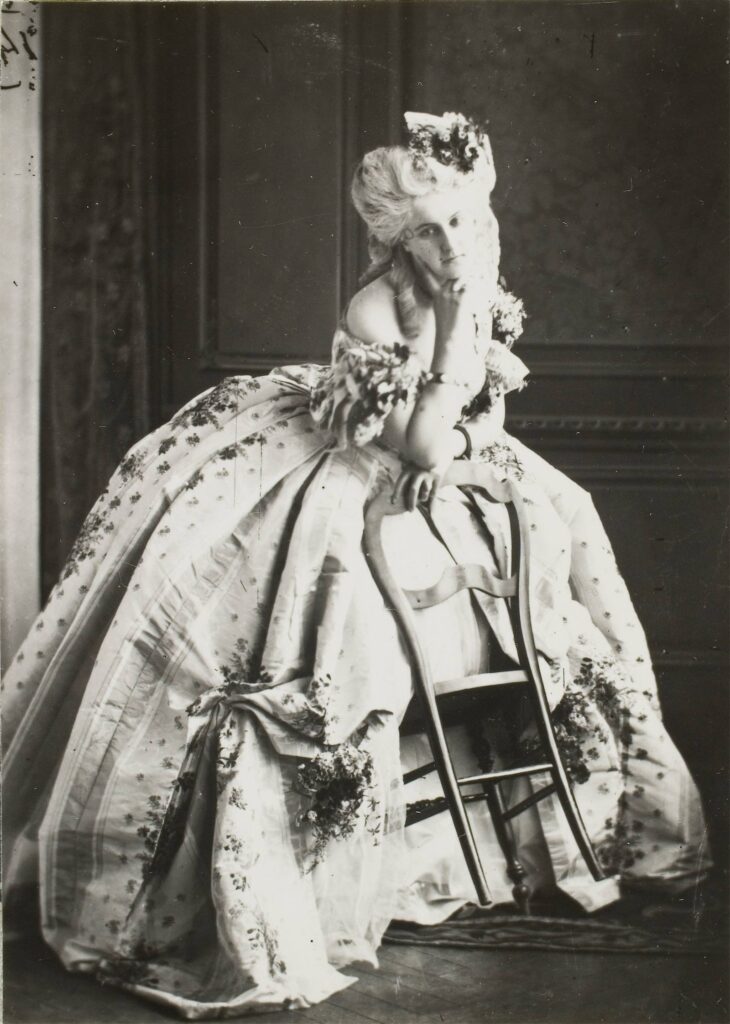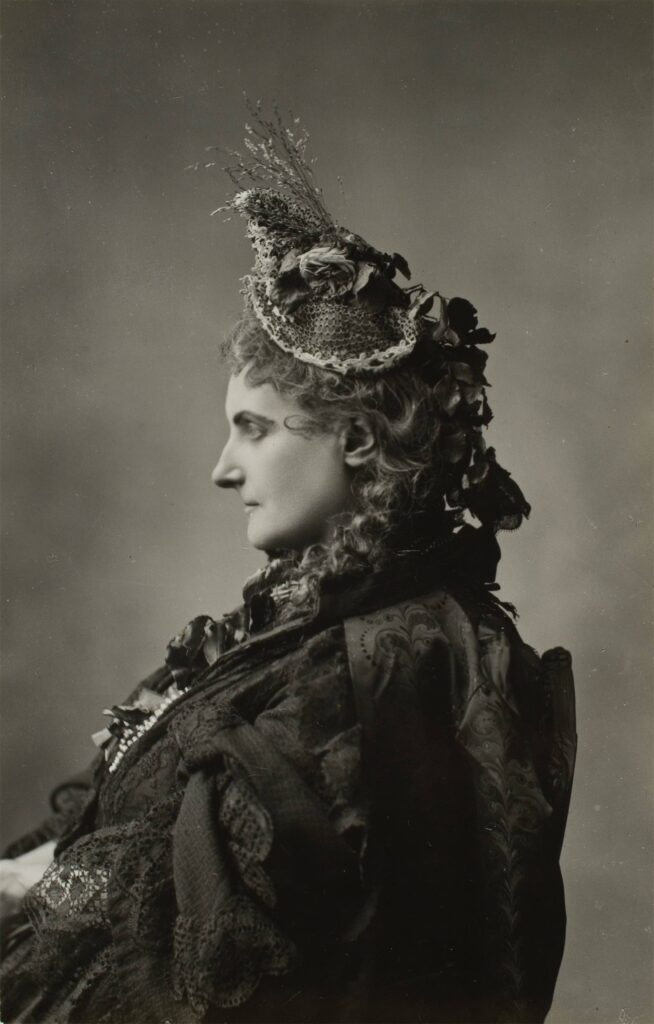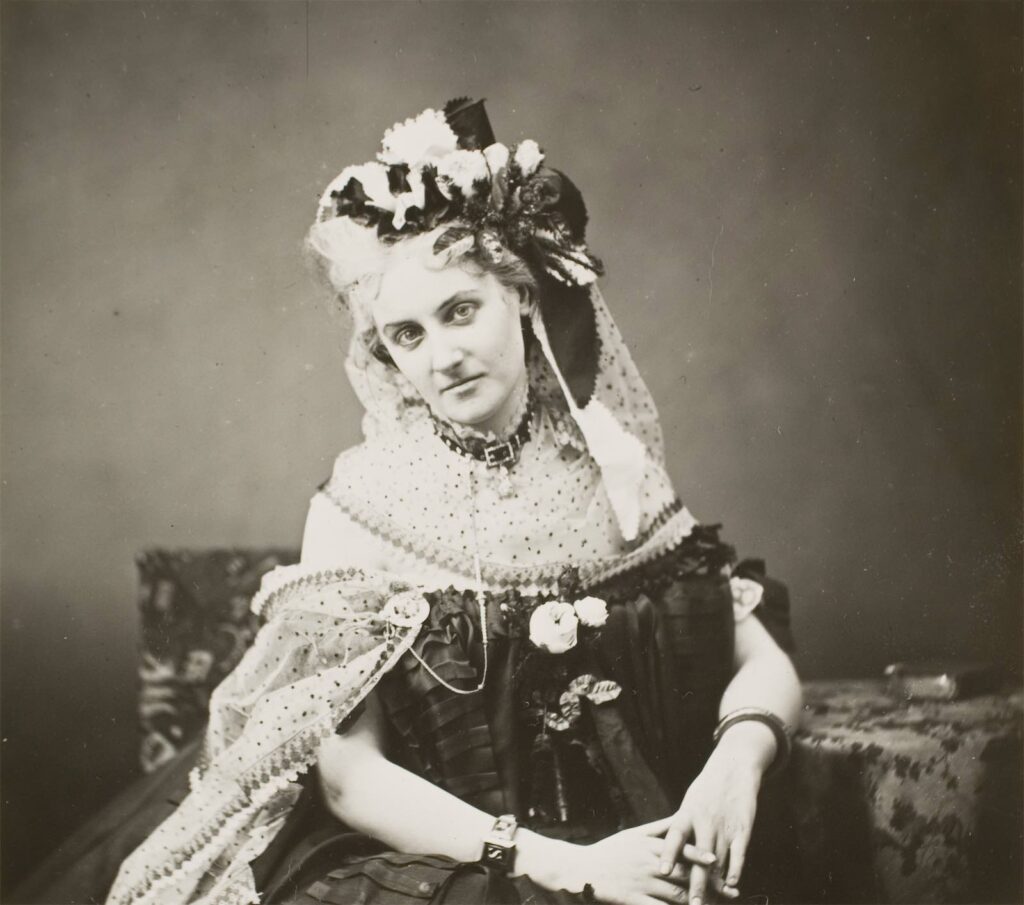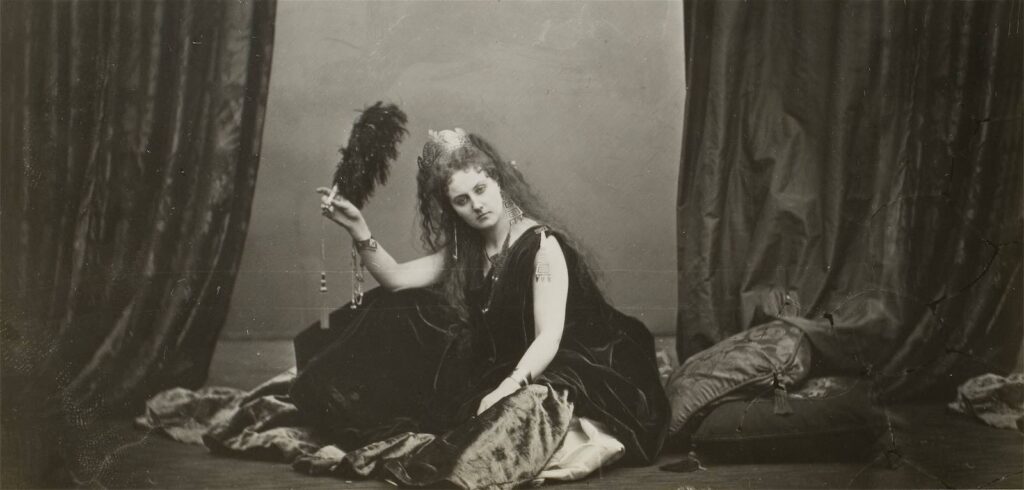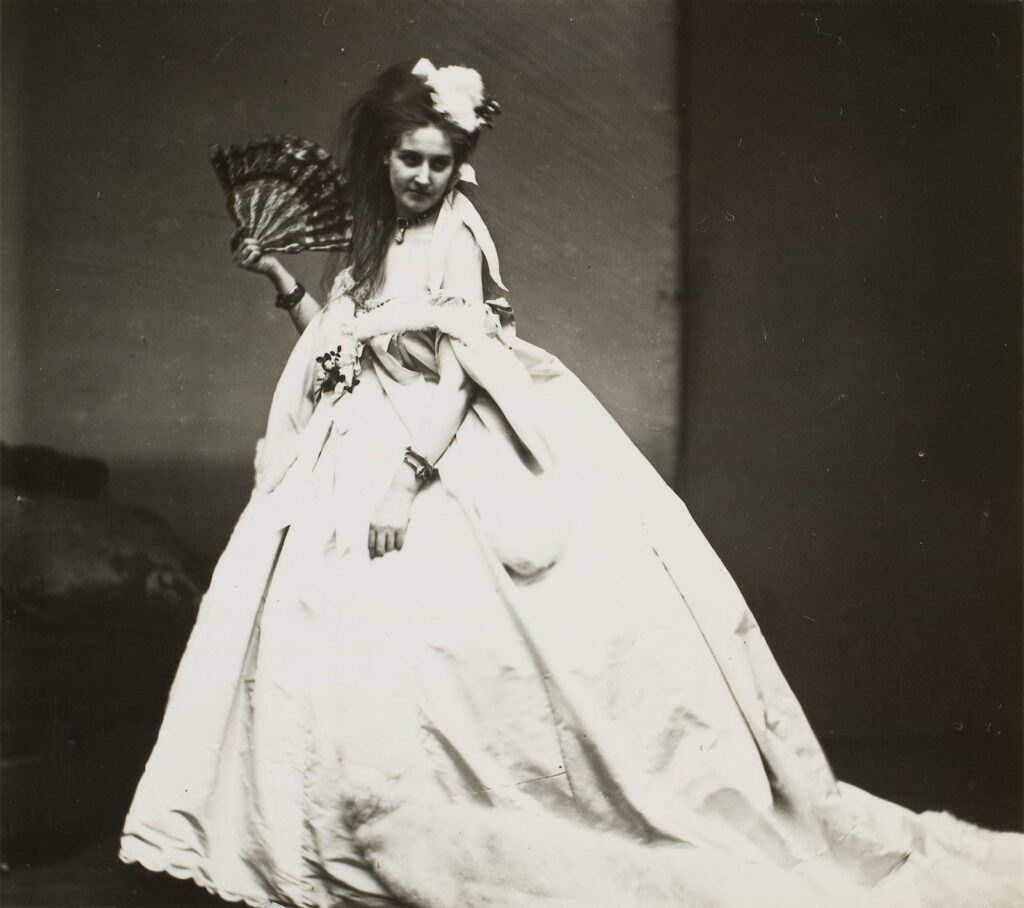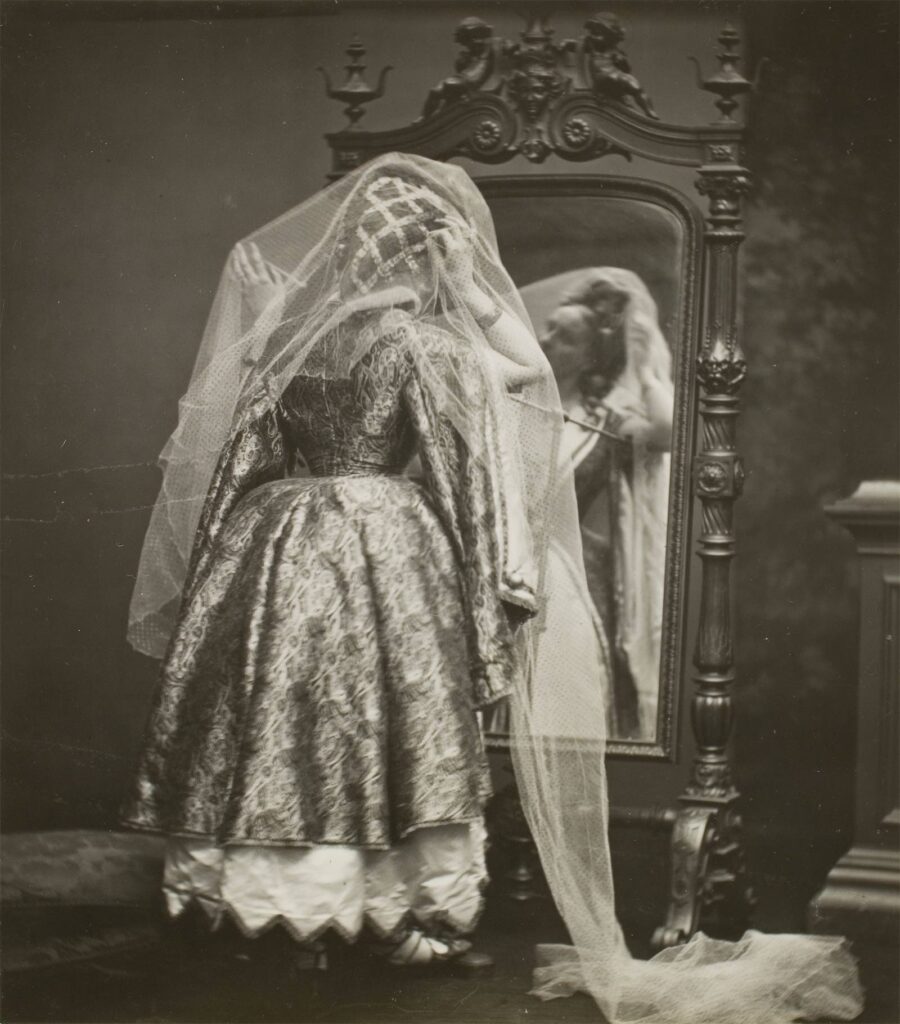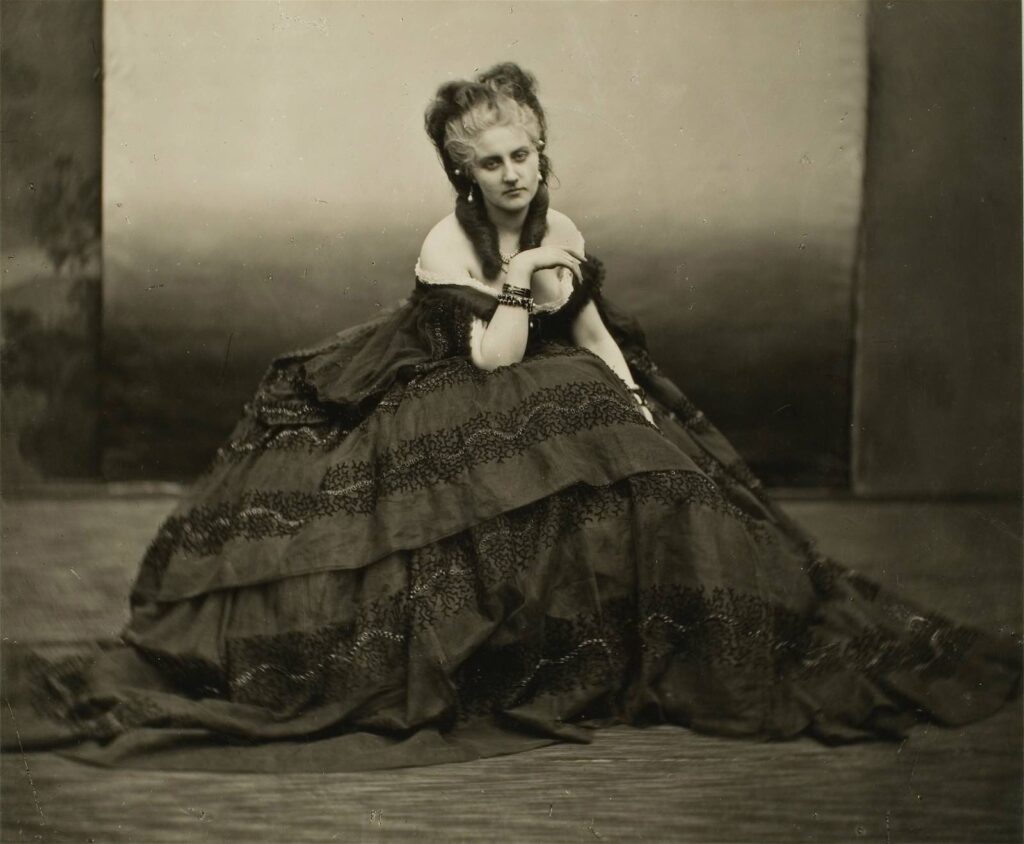 LAST CHANCE TO SEE: The Countess of Castiglione
New London exhibition highlights one of the greatest figures in the history of photography
Proliferated by social media, the 'selfie' has become a modern emblem of identity, performance, and disguise. However, the human figure has always been a staple of visual art, and the advent of photography unlocked a new means whereby artists could represent themselves in increasingly innovative ways.
While the self-portraiture genre is often associated with legendary photographers such as Carrie Mae Weems, Cindy Sherman, Vivian Maier, and Zanele Muholi, to name a few, the perhaps less well known Italian photographer Virginia Oldoïni was a vital pioneer of the style.
Born in Italy to an aristocratic family, Virginia soon attracted notoriety across Europe. Making her name at French court as the enigmatic Countess of Castiglione, she shocked her contemporaries with her sensationalism. Party guests were known to have climbed on furniture for the chance to glimpse her as she passed.
Ahead of her initial arrival in Paris, Victor Emmanuel II and his minister Cavour (Virginia's cousin) heightened anticipation by spreading rumours of her beauty and character. They had engineered her visit for political gain, hoping she could convince Napoleon III to pursue Italian unification. Via increasingly elaborate costumes, which financially ruined her then-husband, she successfully wooed the Emperor and championed the cause of a united Italy.
Her foray into photography cemented her extraordinary talent for artistic direction. In hundreds of portraits produced over a period of several decades, the Countess made herself the subject of her own work, staging a variety of emotive scenarios and roles.
While an exercise in preserving her beauty, and later in expressing her decline, the photographs allowed the Countess to harness the gazes which scrutinised and admired her. As she stares directly into the lens, her expression is one almost of boredom as well as contentment. She exudes confidence, apparently relishing the freedom to control the narrative which surrounded her.
As commented by Hundred Heroines historian Haley Drolet, 'In what is perhaps her most recognisable photograph, La comtesse de Castiglione (1865), Oldoïni stares directly at the viewer through a small black frame. She is clothed in incredible finery, and yet with the frame over her eye she is forcing you to look at her. Not at her clothes, or her tall hair, but her steady almost unnerving gaze."
This summer, James Hyman Gallery is presenting London's first solo exhibition of works by the Countess. Featuring over fifty rare portraits created in collaboration with studio photographer Pierre-Louis Pierson, the collection presents some of the most famous images of the Countess as well as an exquisite, recently discovered painted photograph of her which will be exhibited for the very first time.
James Hyman writes: "I'm really excited to stage this special exhibition by arguably the most contemporary of all nineteenth-century photographers. I'm passionate about early photographers such as William Henry Fox Talbot, Roger Fenton, Julia Margaret Cameron, Charles Negre and Gustave le Gray, but, for me, no one is more influential or relevant to today's photographers than the Countess of Castiglione.
The Countess is arguably the most radical and contemporary photographer of the nineteenth century. Today, her relevance is everywhere. She stands at the start of a line of conceptual, performative, inventive self-portraitists such as Claude Cahun, Francesca Woodman, Hannah Wilkie, Jo Spence, Sophie Calle, Gillian Wearing, Cindy Sherman and Tracey Emin, and is an inspiration for numerous younger artists, among them Zanele Muholi and Heather Agyepong.
The work is incredibly rare making this an important opportunity for collectors to acquire such important works."
The Countess of Castiglione: The Creation of a Legend is on view at James Hyman Gallery, London, until 26th August 2022.