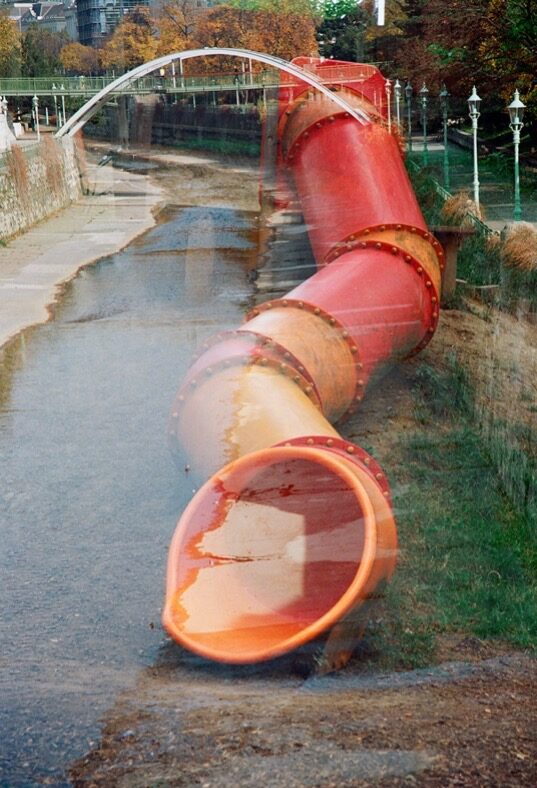 ©Crisfor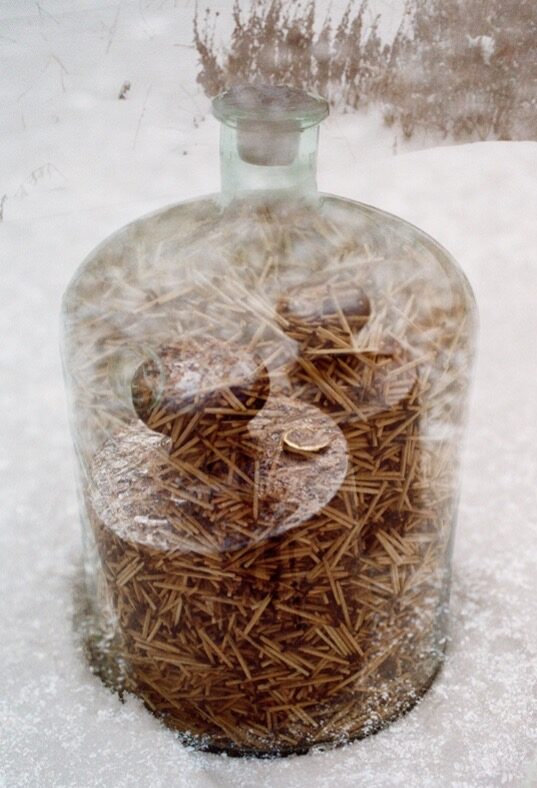 ©Crisfor
We have a new studio takeover!
Capricci (2007 – 2017) is a series of "hybrid spaces" created by double exposures in analogue photography from Austrian artist Crisfor. The installation comprises a screening of images, with an accompanying podcast, texts and prints; the book of the series is on display to browse.
Made over a period of ten years, the series shows new imaginary spaces created from different places in Europe. In contrast to the ubiquitous phone snap, this process is slow and considered, with careful notes and sketches recording each image on the first run of the film through the camera. The artist then waits patiently to find the right image for the overlay on the film's second pass. The results are fantastical and mesmerising, sometimes playful, and at times dystopian, highlighting the incongruities and paradoxes of our world.
Capricci is in the studio until 16th July 2023.
Capriccio (pl. capricci) refers to a tradition in art history which can be "capricious, whimsical or fantastic […] the term is usually used to describe imaginary topographical scenes" (Glossary from National Gallery).
Cappricci: She was European is available to purchase online.
Edited by Angela Stief with texts from Hellmut Butterweck, Robert Pfaller, Andreas Spiegl and Angela Stief.
Design by Atelier Liska Wesle Wien, Berlin.
Published by Hatje Cantz, Berlin, 2020
ISBN 978-3-7757-4751-6
About
A graduate from the Academy of Fine Arts, Vienna, Crisfor was a painter for many years before taking up photography. Her works are held in collections of the Republic of Austria, the City of Vienna, the State of Lower Austria, the Graphic Art Collection of the Albertina, Bank Austria, BAWAG, and further private collections.