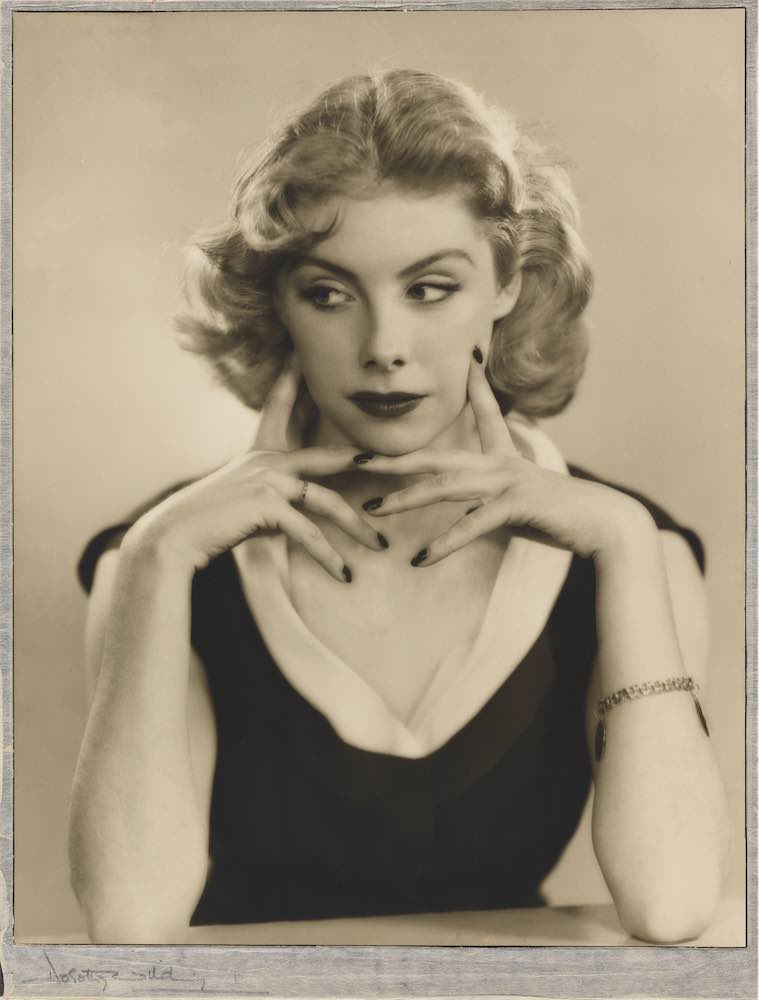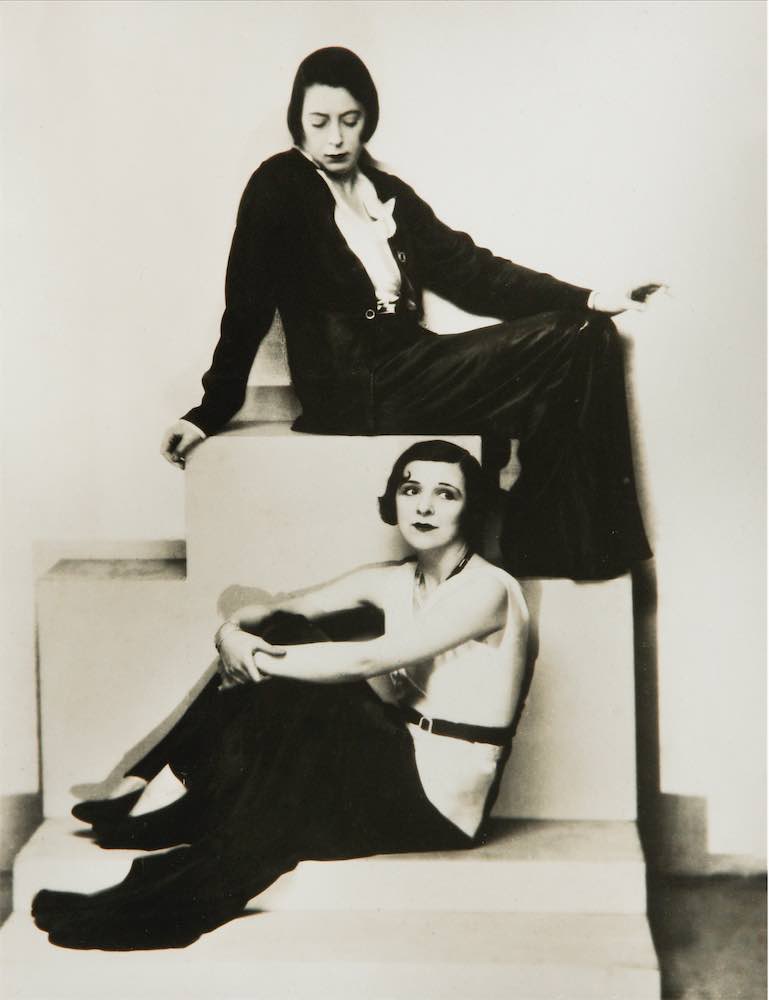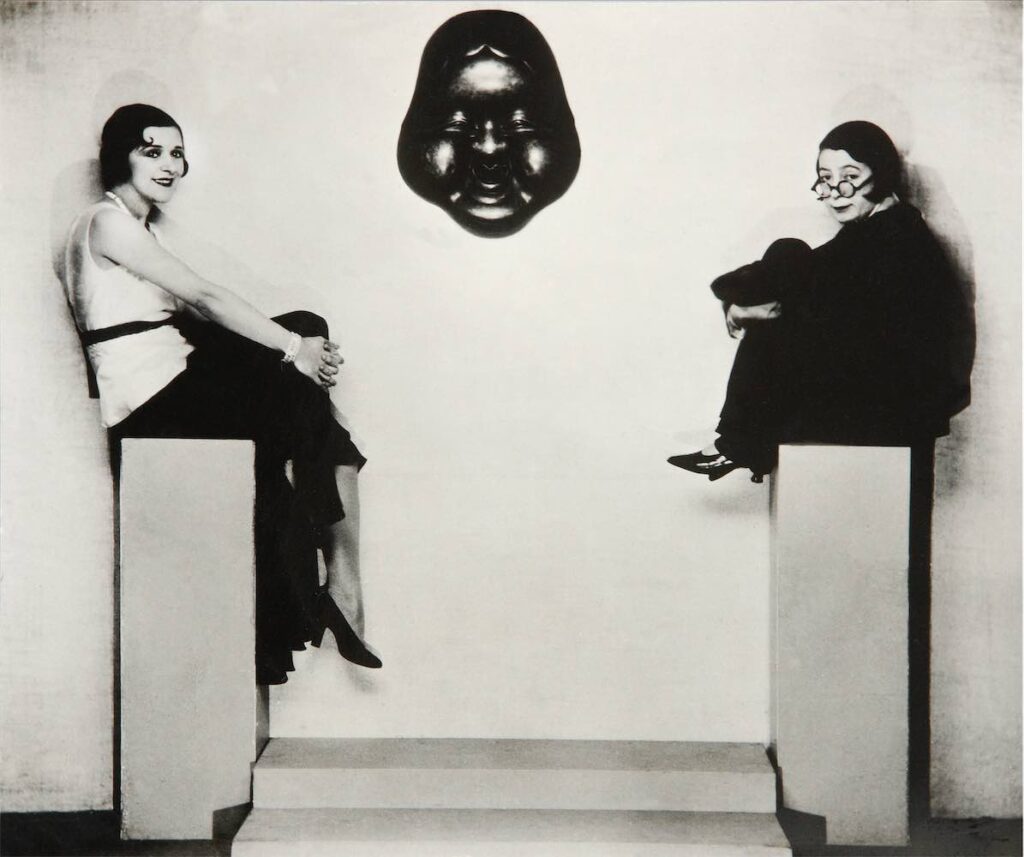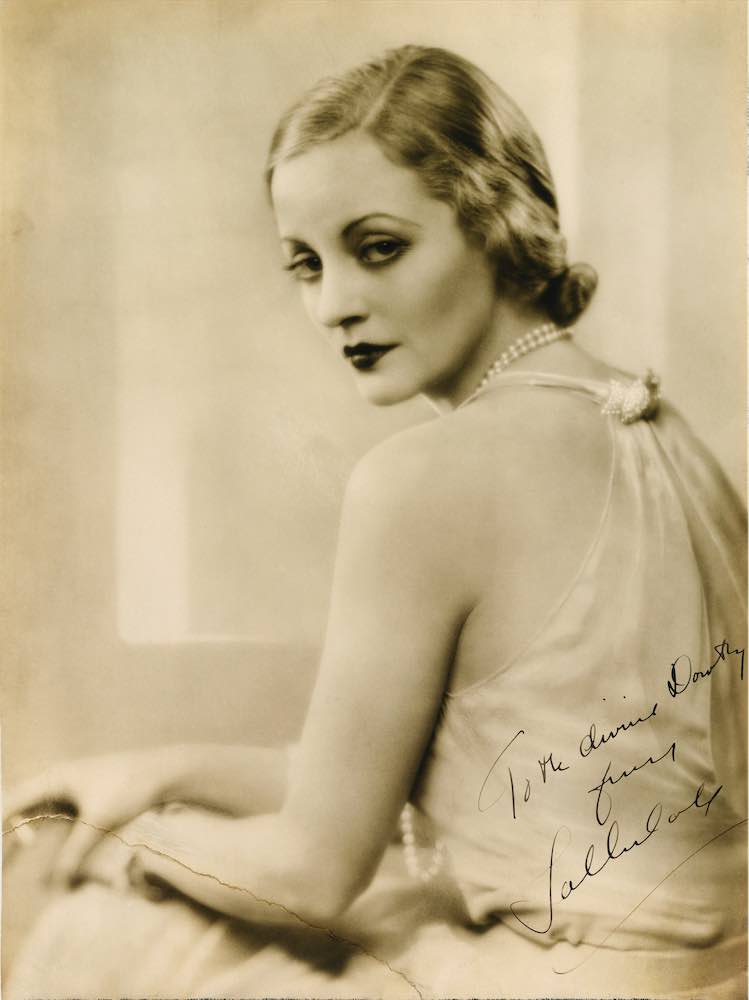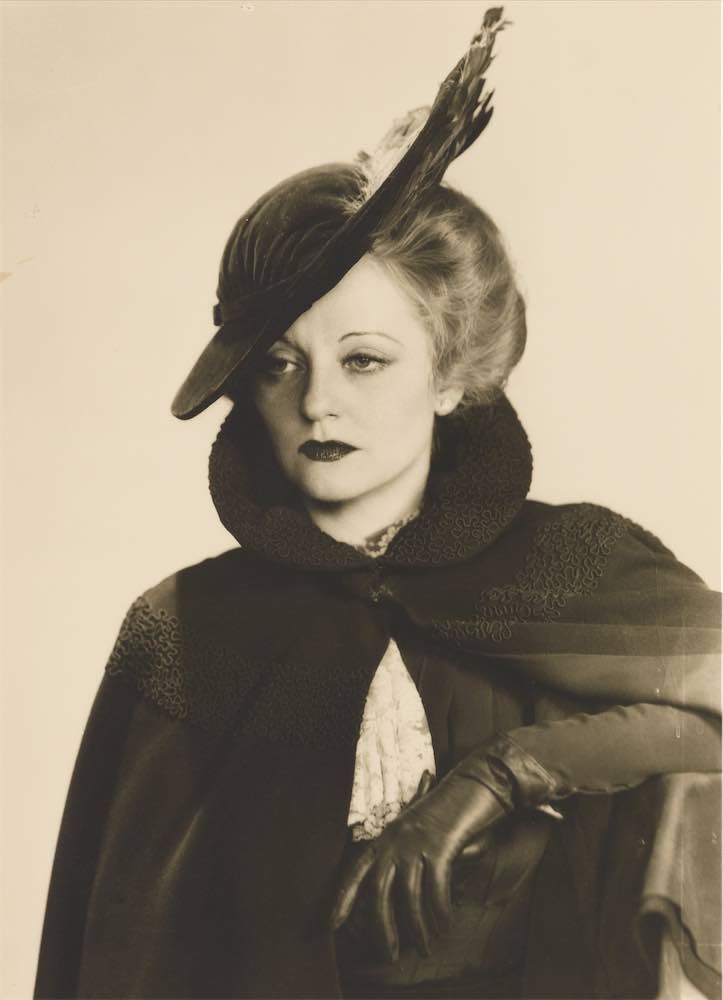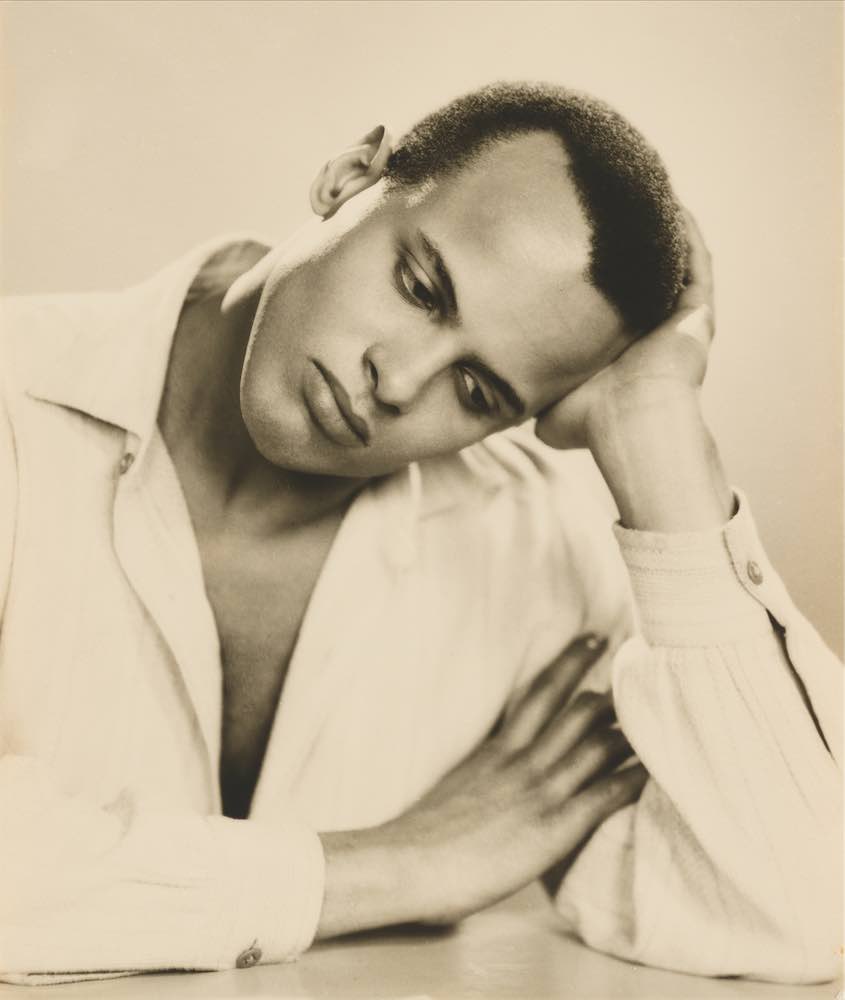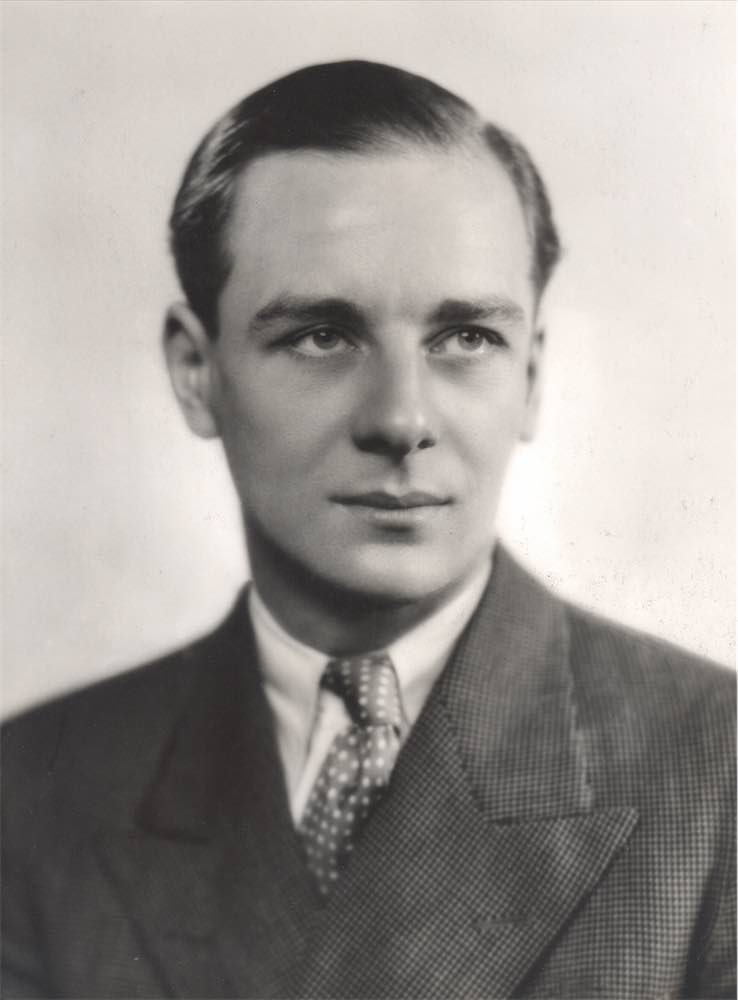 Sitters of Dorothy Wilding
Dorothy Wilding would have many famous sitters throughout her career, from acclaimed theatre performers, movie stars, musicians, and royalty. All of whom have their own interesting and unique lives and careers. We want to delve into these individuals their lives, careers, and connections drawing on Dorothy's wide range of assorted sitters she captured throughout her life.
Betsy von Furstenberg
German-born American actor
Betsy von Furstenberg, born in Arnsberg, 1931 to the Fürstenberg-Herdringen house in a Westphalia castle as Elizabeth Caroline Maria Agatha Felicitas Therese, Gräfin von Fürstenberg-Herdringen, was a German-born aristocrat, American actor, and socialite, famed for her Broadway, film, and television acting, reinventing herself later in life as a philanthropist and writer.
Von Furstenberg left Germany for New York with her parents before World War II, where, at the age of four, she studied acting under the tutelage of Anton Dolin – who would sit for Dorothy in 1929 alongside Alice Nikitina in 'The Ball' – and performed American Ballet Theatre from the age of seven. At fourteen she would begin modelling, embarking on a globetrotting journey, which landed her the lead role in an Italian film called 'Woman Without Names'.
In 1951 she would debut on Broadway in Philip Barry's comedy the Second Threshold, which resulted in a front cover feature with Life Magazine, publishing her as 'the most promising young actress of the year' at the age of nineteen. From this she would go on to star and co-star in Broadway productions, from 'Oh, Men! Oh, Women!' to Neil Simon's 'The Gingerbread Lady', before making her way to Hollywood, starring in films and television shows; with her memorably appearing in the anthology series Alfred Hitchcock Presents, where she would portray a double-crossing widow in 'The Disappearing Trick', directed by Arthur Hiller.
Her career would span 33 years, leading her through the illustrious acting world and its elite. She would gain a reputation for her versatility as an actor and the mischievous, flirtatious, or rebellious young women she would portray. In 1984 she would retire from the profession, but remained active in supporting the Theater for the New City and Young Concert Artists. In 1988 she would publish her first and only novel Mirror, Mirror. The novel focuses on the close-knit friendship of its titular female leads as they are brought into the high-society aristocratic world of the European elites, while envy tears them apart.
Before her novel, von Furstenberg contributed to columns and articles for various publications. With the New York Times publishing in 1972, 'Actors Are Not the Only Ones Who Act'. The essay would espouse her frustrations with acting, especially when conjoined with being a parent.
"I find being [an actor] interfering. I would like to live, just for a while at least, as I suppose most people do, without this compulsive desire to communicate everything I feel— through acting, writing, painting, photography."
Von Furstenberg would die at the age of 83, in April of 2015 at her home in Manhattan due to complications with Alzheimer's disease. The news published in the New York Times and confirmed by her son Glynn Vincent.
Gwen Farrar and Norah Blaney
English revue stars and musical performers
Gwen Farrar a cellist, born at the centre of what would become her world, the West End, in 1897, and Norah Blaney a pianist and singer, born in the London suburbs, four years earlier in 1893, were well-known lesbian revue stars and music hall performing partners of the 1920s and 30s.
Norah Blaney
Before partnering with Gwen, Norah would have an early start in the spotlight, aged 11 months she would win at the Baby Exhibition, appearing in nationwide coverage. Likewise, her musical endeavours would begin early in childhood and in 1906, at the age of 13, she would win a scholarship at the Royal Academy of Music, under the tutelage of Oscar Beringer. She would show early promises in composition, through composing the lyrics and music for 'Are you there, Mr bear?' – a witty, charming piece of music, which would be published to her delight and made a part of her idol, Margaret Cooper's repertoire. When she was seventeen, at the recommendation of her tutor she would compete for an open scholarship at the Royal College of Music, winning the scholarship beating Kathleen Long, who became a friend for life.
Norah would have the honour to play alongside Pablo Casals, described as the greatest cellist there has ever been, and violinist Jacques Thibaud. The ensemble would play Beethoven Piano Trio in B-Flat Major. With an attentive audience, joined with two of the greatest musicians of the time, along with her fathers' pride, it would mark a glorious 40-minutes performance for Norah. However, despite the glorious night, it is suspected that around this time she would turn her attention to acting and singing – displaying her impressive versatility, as not many concert pianists are skilled actors, comics, singers, and dancers. This would lead to her performance at Buxton Opera House in September of 1911, where she appeared as Alice in 'The Dollar Princess'.
Her notoriety and reputation would only grow from this point, when in 1915 she earned the role of Princess of Hearts in the 'Christmas Pantomime' at the Marlborough Theatre in Islington. In 1916 she would head off to France. Amidst the war, activist and theatre artist, Lena Ashwell succeeded in persuading the War Office, allowing her to organise concert parties in France for soldiers. Norah and six others, would be whisked across the channel and tour war-torn France for three weeks, performing in camps and hospitals, raising the spirits of those on the front lines. She would earn high-praise when a doctor commended her for the moral-boosting work:
"You're doing wonderful work. It is a necessary for the men to be cheered up as it is for them to be nursed. A good concert takes them out of themselves, makes them forget their own troubles. Always remember that, Miss Blaney."
Gwen Farrar
Gwen would grow up at the grand stately home of Chicheley Hall; a redbrick eighteenth-century mansion, located in the Buckinghamshire countryside and in Johannesburg, where her father had a mining company. With frequent excursions between England and South Africa, Gwen, would meet a plethora of people, giving her an early taste for popular culture.
In 1907, she would start learning the cello under the guidance of Mr Kofski; the instrument becoming an inseparable part of her. It was an escape for Gwen, from a house full of siblings and servants, the license to delve into the masterful works of Brahms, Mendelssohn, and Bach, alone with her instrument which she enjoyed learning gave her pleasure. She would receive high-praise in April of 1911 for 'her breadth and power in her playing', receiving 'quite the reception of the evening [meriting] the [enthusiastic] applause[…]'.
In 1913 Gwen and her mother's relationship would sour due to courtly affairs, with Gwen being sent to Johannesburg to live with her father. After 7 months, she was requested back to England at her mother's alarm of strike action at the families mine, giving her the opportunity to take a cello-playing diploma. Her mother had thought, from her husband's letters, that Gwen was a 'reformed' woman. However, to her dismay, this could not be further from the truth. Gwen asserted her independence, stating she would never be presented to court and if her mother insisted, Gwen would stand on her head instead of curtseying. Her mother could not conceive of Gwen's attitude. Their conflict would only grow, with her mother booking a passage to South Africa only two weeks after Gwen's return.
Gwen would live an idyllic life with her mother's departure. Having Chicheley Hall to herself, except for the staff and horses. She would frequently ride her horse, Harold. This life would not last for long though, when her grandmother caught wind of Gwen sitting astride her steed. This would not go down well with the family elder and her rigid Victorian morality. Then swiftly summoned to her grandparents' residents at Crescent Lodge, Bedford, she was to be sent to Heathfield Girl's Boarding School. Her arrival at Heathfield would be fleeting, running away by the second term to London.
In the summer of 1914, she would spend it learning music, riding horses, and playing tennis until the abrupt declaration of war with Germany was announced. Her father would instantly leave for London, where he would then be stationed in South Africa. 11 months after his departure to the front, he would be pronounced dead at the age of 55. For Gwen, her father was a source of great joy, and the parental figure who valued her individualism, quirky sense of humour, and spontaneity. She would be left to grieve his loss at Chicheley Hall, joined with her sister Marjorie, where they would forge a valued lifelong bond.
The Christmas of 1915 was dismal, with the loss of not only her father but other dear friends and family, fused with a food shortage. She would busy herself, throughout this time, preparing for her cello diploma. Gwen would be tutored by the esteemed cellist Herbert Walenn, privately, and achieve success, qualifying as a performer and teacher simultaneously in December 1916 after taking the Licentiate Examination, where she sat as an external candidate at the Royal Academy of Music – being the sole cellist.
From the battlefield to the West End: Gwen Farrar and Norah Blaney
Gwen and Norah's lives would become intertwined on the orchestra of war, when Gwen's mother had enough of her daughter she would implore their neighbour, professional classical musician Gervase Elwes, who was bound for war torn France, to take her daughter. Elwes would be leading an expedition to France on behalf of Lena Ashwell, after her concert parties reached enormous popularity and had gained the full support from the War Office.
Sharing a carriage on the 3-hour journey to Portsmouth from Victoria Station they would have an altercation, trying to size each other up. With Norah four years Gwen's senior, she would need convincing that the girl before her, whose only professional engagement was due to nepotism, could be an asset to the tour. It would not take long, however, for Norah to be intoxicated by Gwen; Gwen would take out her cello and began to play the prelude to Bach's Suite No. 1 before elegantly switching to 'Drink to Me Only with Thine Eyes', this girl before Norah, playing her instrument with such artistry and love, would enamour her.
Their chemistry would grow throughout their journey in France; hiding under a guise, showing off to each other through their performances, and sitting side-by-side, sharing secret understandings through looks and smiles as others played. Their duet would come into fruition, each dazzling each other, with Gwen playing the fool and Norah performing her 'silly little songs', switching from classical to ragtime in the space of a beat – cementing their burlesque musicianship thereafter.
On their return from France, their relationship had deepened so much that the thought of separation was unbearable, with Gwen moving in with Norah at 5 Digby Mansions. Gwen and Norah's double act would be off to a slow start, with one agent telling Norah to drop Gwen as it would hamper her own career. However, 'sister acts' (duo acts with two women) were becoming more fashionable, with Gwen and Norah starting to make regular bookings. On Gwen's 21st birthday they would perform at the prestigious London Coliseum with their youthful act delighting the audience with their exuberance – the agent from before, who had advised Norah to drop Gwen was said to be 'running around' the pair 'waving his date book in the air'.
Together they would move into 217 Kings Road, Chelsea and achieve wide success, touring Hippodrome theatres in the North from Newcastle to Sheffield and Liverpool in 1919. With the turn of the decade, Norah and Gwen were at centre stage, after playing the Bristol Hippodrome in March of 1921, and signing a contract at the Gaiety Theatre in July, replacing the American Duncan Sisters. Their fame would only grow, beginning to make regular private bookings. One such booking would be for the extravagant host Sir Philip Sassoon, the parliamentary private secretary to Prime Minster, David Lloyd George. Gwen and Norah would meet the Prince of Wales, Edward, and David Lloyd George, during this party.
On the 26th of November 1921, they would be second billing for the first Royal Variety Show and in 1922 they were hired by André Charlot, the producer of Midnight Follies located at London's Hotel Metropole, to join the twelve-strong line-up – starring alongside famous West End and Broadway performer Gertrude Lawrence. While they were still performing at the Metropole, Charlot would put them into Pot Luck (December 1921), his latest revue at the Vaudeville Theatre. They would go on to appear across the West End, from Rats! (February 1923) and Yes! (September 1923), with in 1924 them starring in the incredibly popular revue, The Punch Bowl at the Duke of York Theatre. Gwen's comedic wit and Norah's charming musical performances would entertain the crowds, with the authors Angela and Daphne du Maurier being infatuated by their performance, becoming great admirers of both Gwen and Norah.
Gwen's mother would die in 1922, at the height of their career, with Gwen inheriting a large fortune. Despite their strained relationship, Gwen would still mourn her mother. Norah would compose a love ballad 'My Cello Man' to support Gwen, comprising Norah's love for Gwen and her instrument. Gwen would use her inheritance to party with a vengeance, having affairs with Jo Carstairs, Tallulah Bankhead, and Dolly Wilde – Oscar Wilde's niece. Norah, however, would continue to work sensibly, and with concern towards Gwen's late outings, and the burden of domestic affairs falling onto her, she would move out, in 1924, to Carrington Court. Gwen implored her to stay, with them compromising.
Norah would marry Basil Hughes, a surgeon, in 1932 and on the eve of her wedding gave a farewell performance with Gwen at the London Palladium, bringing their duo act to a close, Norah would make a speech after rapturous applause and ovation saying:
"I want to thank you for the wonderful way we have been treated all these years. I now want to say "Goodbye" and give my love to you all. Bless you and be as sweet to Gwen as you have been to us both."
After their professional parting in 1932, they would remain acquainted and perform together occasionally, Gwen would continue as a solo act. However, the 1930s marked an era when many prominent lesbians would recede into the shadows following The Well of Loneliness trial. Gwen's professional work would dwindle, falling into alcoholism. She would die on Christmas Day on 1944 at the age of 45. Norah would move to Cornwall after her parting with Gwen, farming the countryside with her husband. When Norah's husband died, she would return to acting in the late 1950s, performing 'Macbeth' in Stratford and 'Miss Leopold' in the soap opera Crossroads. She would die at the age of 90 in 1983.
The pairs illustrious career would connect them to many socialites, celebrities, artists, and political elite. From the theatrical world with Noël Coward (English playwright), Ivor Novello (Welsh actor), Beatrice Lillie (Canadian-born British actor), and Tallulah Bankhead (American actor); to high-society of British politics, meeting the acquaintance of King Edward VII, Prime Minister David Lloyd George (1916 – 1922), and a friendship with Anthony Eden, Prime Minister from 1955 until his resignation in 1957; and a friendship with Radclyffe Hall, famous author of the lesbian novel The Well of Loneliness. They would even venture into the art world featuring famed English painter CRW Nevinson alongside young hopefuls at 91 King's Road – the venture, however, would not last long.
Gwen and Norah are an icon of queer British history, being prominent for their non-conformity and original, quirky, and musically exquisite acts throughout the 1920s and 30s. In 2014 Alison Child and Rosie Wakley would tell the story of Gwen and Norah through All the Nice Girls, a play. Alison would also tell of their lives in Tell Me I'm Forgiven: The Story of Forgotten Stars Gwen Farrar and Norah Blaney – a fantastic book recanting the fascinating lives of these queer revue stars.
Tallulah Bankhead
American actor
Tallulah Bankhead, born on the 31st of January 1902, was an American actor, primarily of the stage, performing on Broadway, Hollywood, and across the West End, with further appearances in films, including Alfred Hitchcock's Lifeboat, in 1944 and on radio. She would appear in almost 300 roles throughout her life across the stage, film, television, and radio. However, despite her wide variety of performances, she is most well-known today for her personality, catapulting her into celebrity before celebrities existed. Her chaotic life, filled with high attention from her flamboyant theatrical performances to her offstage shenanigans, suffused in sexual affairs, and vigorous partying.
Her theatrical career began at the age of 15, after she submitted a photo of herself to a movie magazine, leading to a few roles in silent films. She would go onto debut on Broadway in the same year in The Squab Farm, receiving high praise throughout her five years in New York. However, she would grow frustrated due to the lack of commercial and critical acclaim for the plays she performed in and would move to London on the chance to play opposite du Maurier – Britain's then leading matinée idol.
She would gain a vehemently passionate following throughout her London years, reaching high acclaim for her performance in Sidney Howard's They Knew What They Wanted, playing Amy and in 1925 the play would win the Pulitzer Prize. In 1939, after moving back to the States, she would earn the Best Actress of the Year in Variety Magazine for her ruthless and fiery portrayal of Regina Gidden's in Lillian Hellman's The Little Foxes, and in 1944 she was cast in Alfred Hitchcock's Lifeboat as the cynical journalist Constance Porter, which would be her most successful film, commercially and critically; winning the New York Film Critics Circle award for her multifaceted performance.
All through her career, from Broadway, Hollywood, and to the West End, Tallulah's life would be immersed in indulgence, with her husky voice 'steeped as deep in sex as the human voice can go without drowning', as Emlyn Williams once said. From highly publicised affairs with tennis champion Jean Borotra to Lord Birkenhead. With sitters of Dorothy, Gwen Farrar and Norah Blaney being large parts of her scene, and Marlene Dietrich and Greta Garbo all being members of her many sexual escapades; to never-ending parties, which Joan Crawford would reminisce about: 'We all adored her. We were fascinated by her, but we were scared to death of her, too…. She had such authority, as if she ruled the earth, as if she was the first woman on the moon.' While Tallulah never used the term bi to describe her sexuality she would self-describe as 'ambisextrous'.
Tallulah was outspoken, determined, and passionate throughout her life, be that for her theatrical career or her political activism in the 1940s – where she supported civil rights and strongly opposed racism and segregation. Her adventurous personality, vivid charm, and wit would land her the mark of celebrity far before our common understanding of the term. Tallulah died at St. Luke's Hospital in Manhattan on December 12th, 1968, at the age of 66 due to pleural double pneumonia.
Harry Belafonte
American Singer
Harry Belafonte, born Harold George Bellanfanti Jr. on March 1st, 1927, was an American singer, actor, and life-long activist, who popularised calypso music with international audiences and deconstructed racial barriers in the United States.
Harry was born in Harlem to West Indian immigrants, beginning his career in 1949 as a music club singer in New York, to help afford acting classes at the Dramatic Workshop of The New School. He would go on to release his breakthrough album Calypso in 1956, becoming the first LP to sell more than 1 million copies within a year, reaching the top of the Billboard charts shortly after release and remaining there for 31 weeks. He would go onto perform across American upmarket venues from appearances in Las Vegas, at the Greek Theatre in Los Angeles, and the Palace in New York.
With his musical success came movie offers, beginning his filmography in 1953 with Bright Road and would break into Hollywood stardom throughout the 1950s in Island in the Sun, and Odds Against Tomorrow, whilst also conquering the realm of television, being the first African-American to win an Emmy on Tonight with Belafonte with The Revlon Revue. However, despite his success in film and music, it was not his priority. From the late 1950s his primary focus would be civil rights.
"The most powerful weapon that we have in the universe is the weapon of art"
Harry Belafonte speaking to a social-activist teen theatre troupe in 2014.
Harry was a committed and passionate civil rights activist, fighting for LGBTQIA+ equality, protesting against apartheid, condemning the military industrial complex, and challenging racial barriers. He was in close connection with many pivotal figures in the civil rights era, including, Rev. Dr. Martin Luther King, Jr; whom he would have a deep friendship with being his confidant and adviser. He would fund the grassroots activists Student Non-violent Coordinating Committee (SNCC), would provide bail to King and many other civil rights activists, and in 2017, the day after Donald Trump was inaugurated as President of the United States of America, Harry would be the co-chair of the Women's March on Washington protest.
Harry's use of his theatrical and musical success led to him being a key character in the civil rights movement, helping activists gain funds for their operations and protesting against inequality and injustices, he will forever remain a large figure in the movement even after his death for the impact of his lifelong 96-year venture of activism to bring about a more equitable and brighter future for the impoverished and marginalised.
Harry would continue his activist work right up to the point of his death on April 24th, 2023, at the age of 96 at his home on the Upper West Side of Manhattan, New York.
John Gielgud
British Actor
Born on the 14th of April 1904 in South Kensington, London, John Gielgud was a British actor, producer, and director, who performed throughout the English theatre world of the 20th century. Performing across the West End he was acclaimed for his performances as a Shakespearean actor – considered a great of his time.
Aged seventeen, John would join a private drama school run by Constance Benson, where he would refine his skills for acting which he had developed in his earlier years through amateur productions. His first debut would be in 1921 where he played Herald in Henry V at the Old Vic, only speaking a single line. Afterwards he would go on to study under Kenneth Barnes, Helen Haye, and Claude Rains at the Royal Academy of Dramatic Art after a colleague of his recognised his talent when he toured in J. B. Fagan's The Wheel, as understudy, bit-part player, and assistant stage manager. John was awarded a scholarship to the academy and trained there throughout 1923.
John first major debut would be in 1924 at the Regent Theatre, London, playing Romeo, with him also making his film debut in the silent film Who Is The Man? Directed by Walter Summer's John would play Daniel Arnault.
by Emery