Marilyn Stafford's FotoReportage Award will reopen for submissions in March 2023.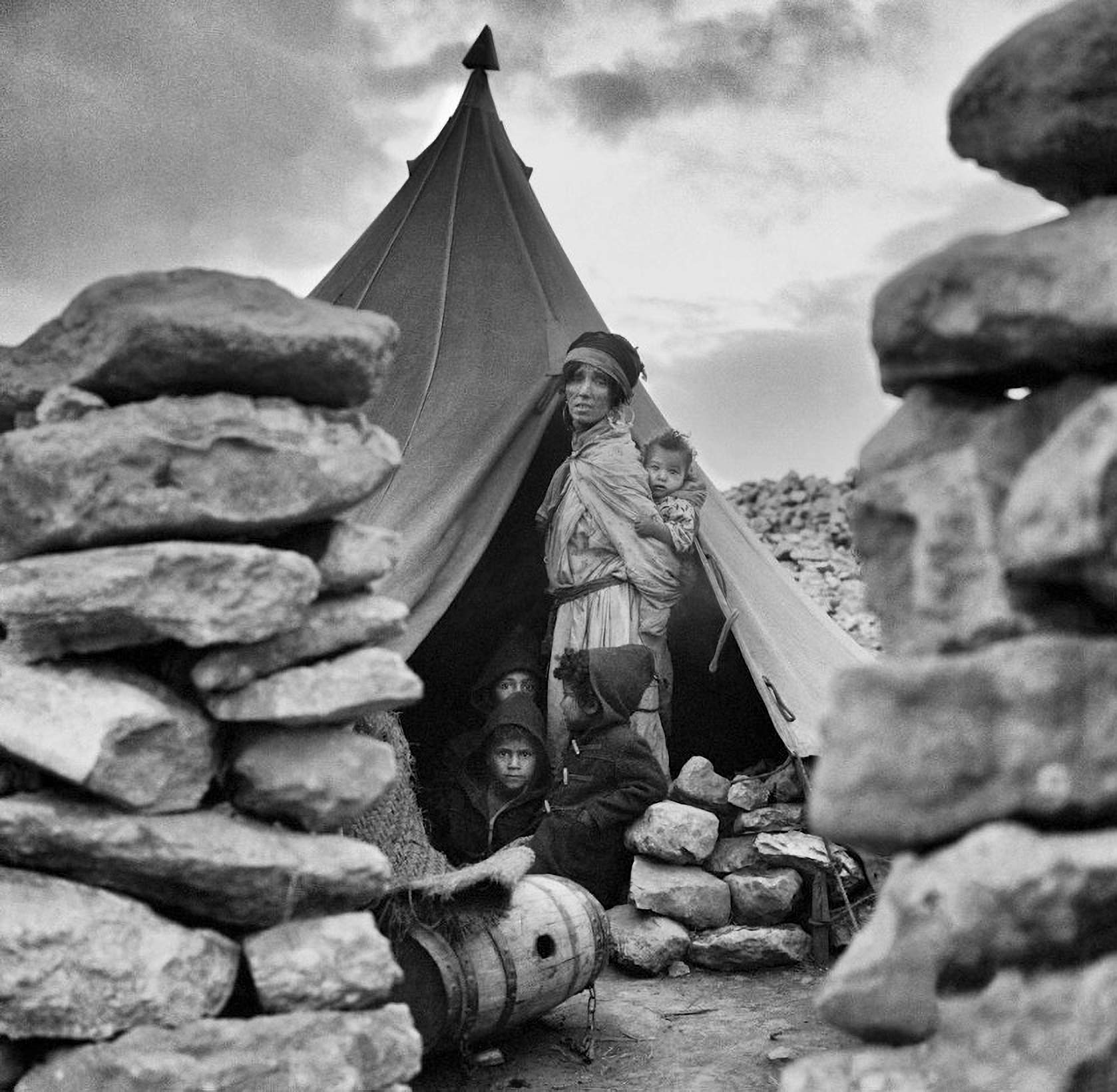 Refugee mother, Algerian War of Independence, refugee camp near bombed village of Sakiet, Tunisia 1958.
Marilyn Stafford (b.1925, USA) is an American-born English photojournalist. Her career spanned the 1960s fashion scenes of London and Paris. She created portraits of significant historical figures such as Albert Einstein, Gandhi & Sir Richard Attenborough.
The Marilyn Stafford FotoReportage Award is an international prize granted through an award founded in honour of the renowned photographer. It is reserved solely for documentary photographers working on projects which focus on unreported or under-reported issues.
Women from any stage of their careers can apply for the award, whether emerging, mid-career or established, but they must have completed at least one documentary photo essay to demonstrate a track record.
Entrants must be over 18, but they may be any nationality and based anywhere in the world. It is free to submit an application for the award.
The £2000 prize goes towards the completion of a documentary photo essay which addresses an important social, environmental, economic, or cultural issue, whether local or global. The Marilyn Stafford FotoReportage Award is facilitated by FotoDocument and supported by Nikon.
Marilyn Stafford has commented: "In a year where my own retrospective exhibition and book has come out, I look back at my life's work and what stands out for me most is the humanitarian work, whether I was covering children living in slum housing in 1950's Paris, the refugee crisis in the Algerian War of Independence in 1958, or the aftermath of the Bangladesh Liberation War in 1971, my heart lay with the victims of tragedy and neglect. Although I very much enjoyed shooting celebrity portraits and fashion, I did it largely to be able to support my family and to self-fund my reportage work. I fully understand how women need additional support to make the reportage sustain itself, which is why I founded this award with FotoDocument and we are honoured to be supported by Nikon."
Previous winners have focused on climate change, political upheaval, and cultural identity. Winners and honourable mentions from the 2022 Award can be viewed here.