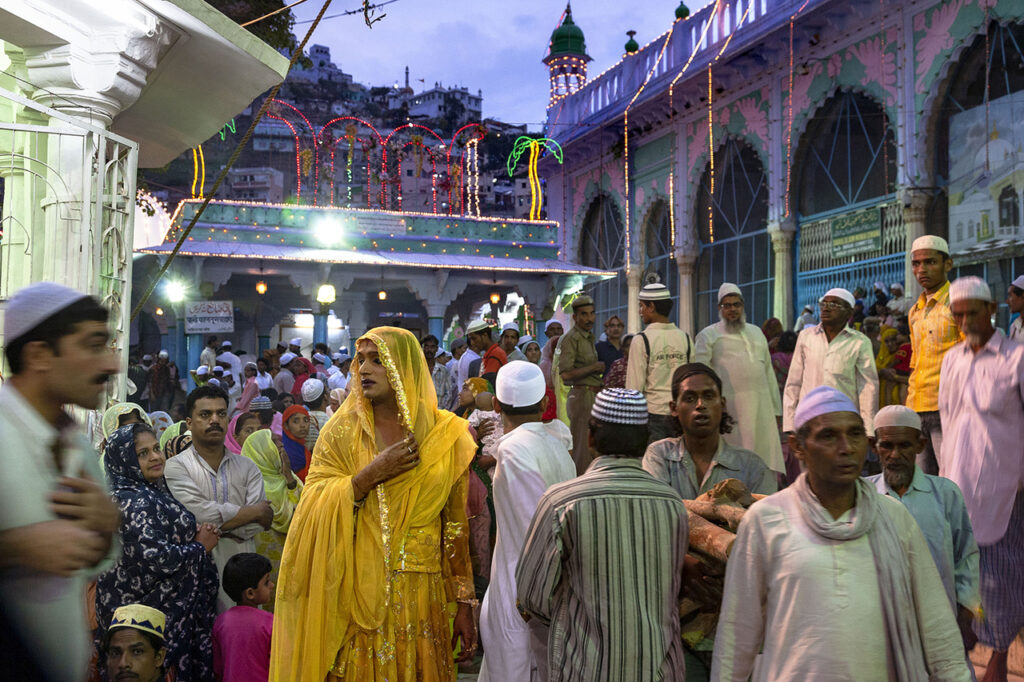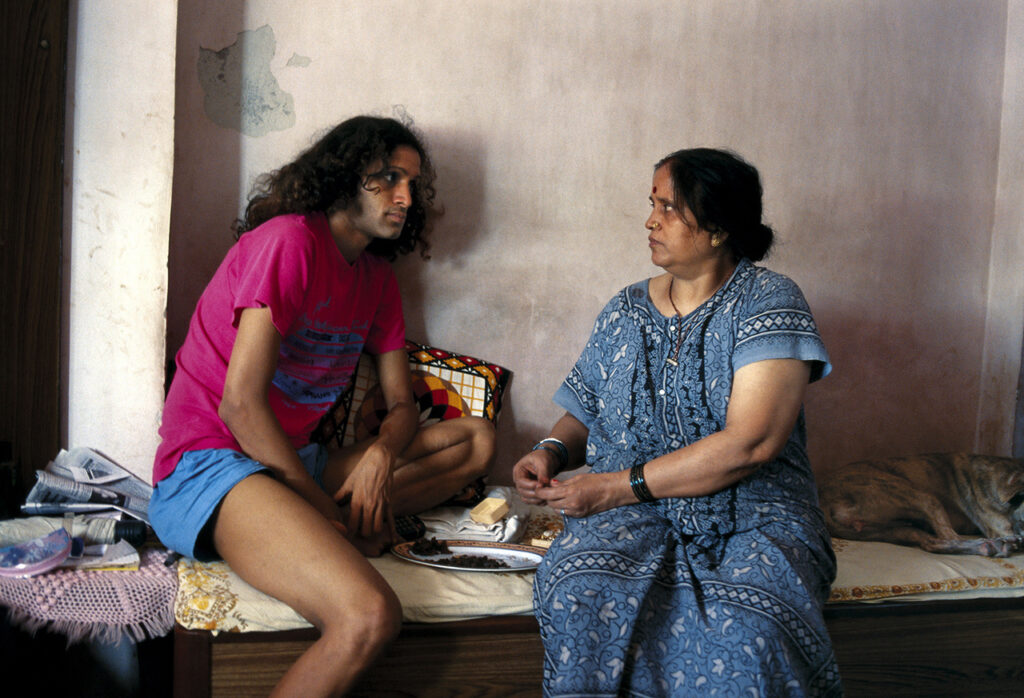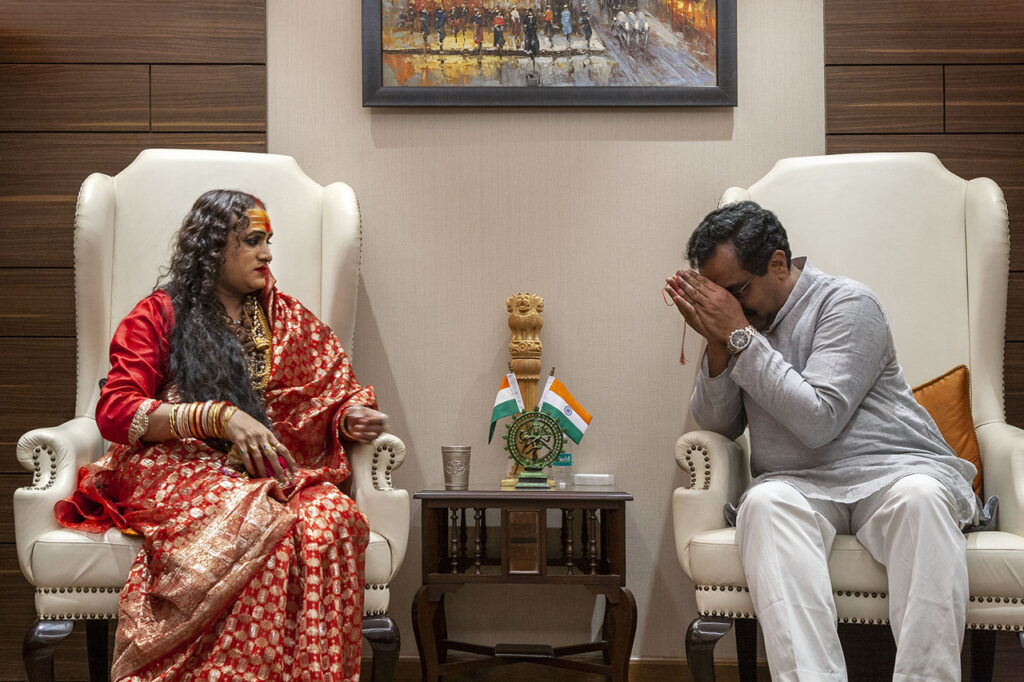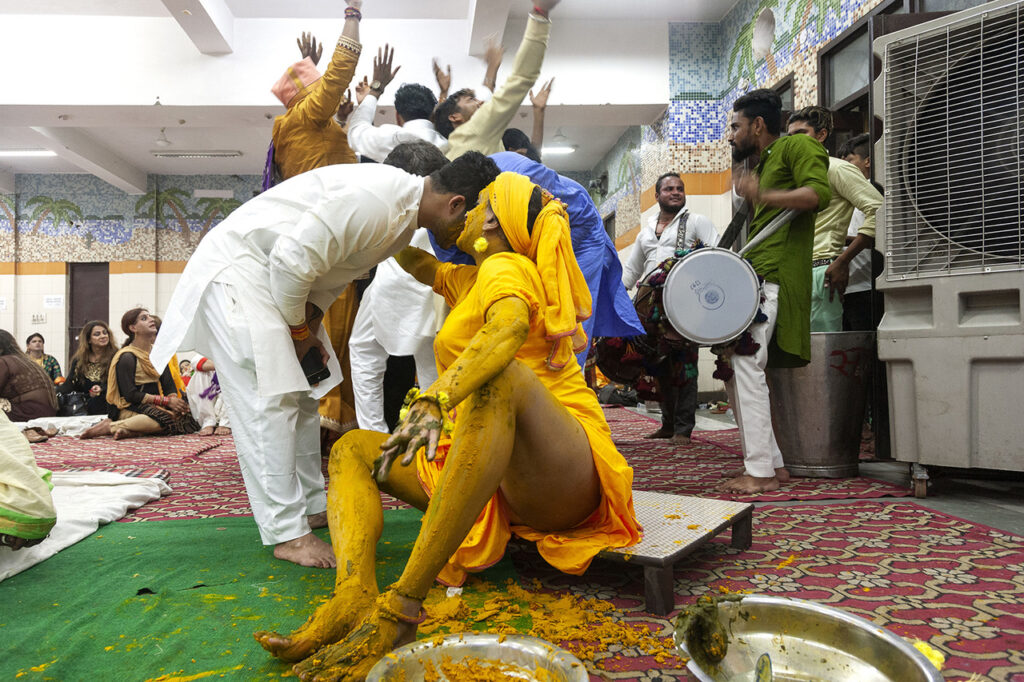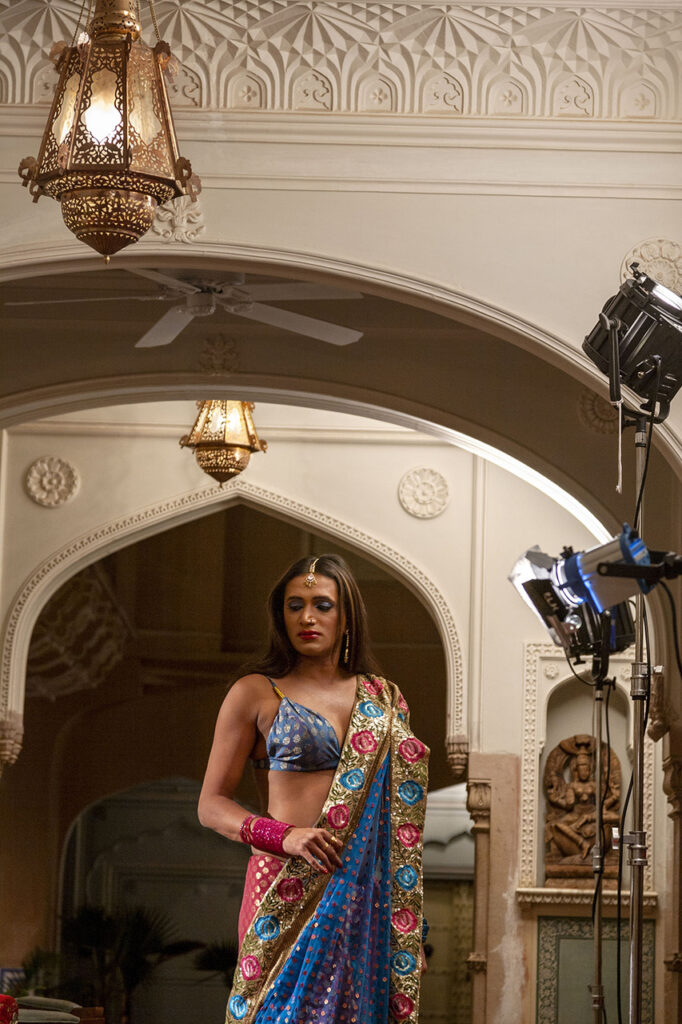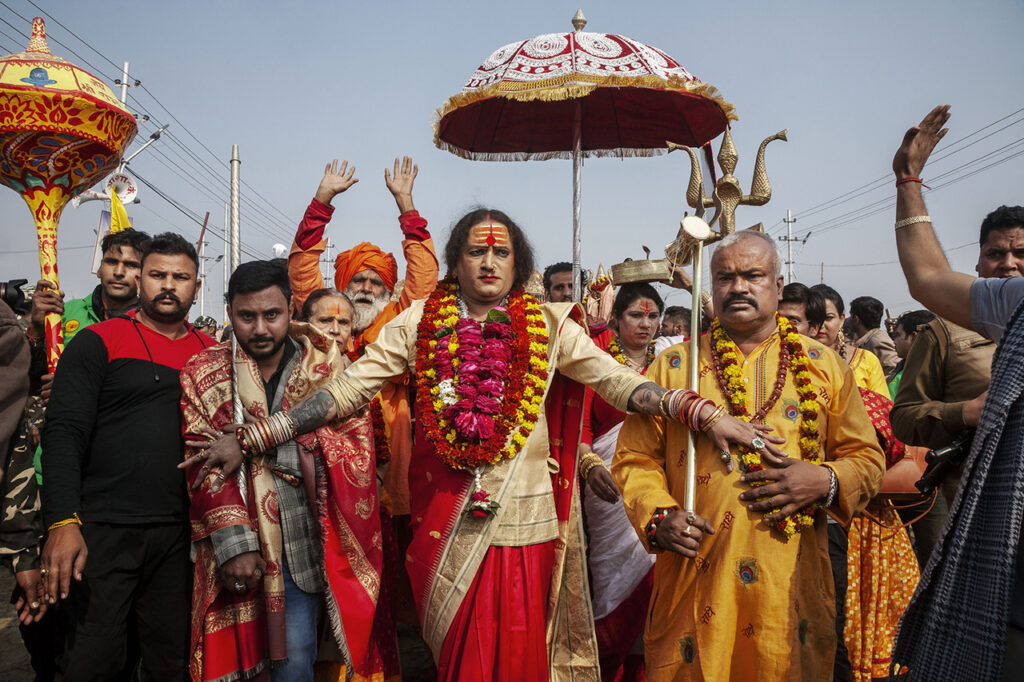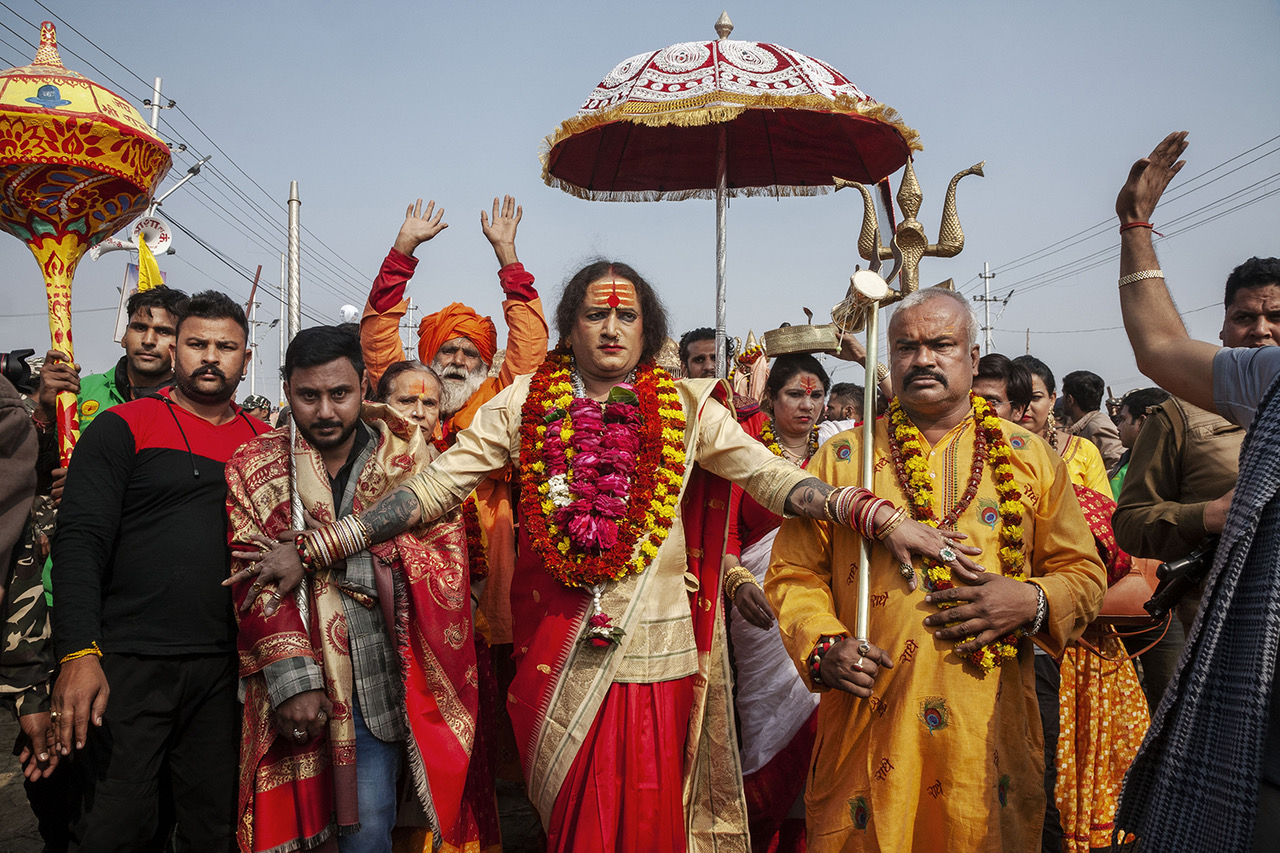 Anita Khemka's Laxmi : India's Third Gender
Contemporary Heroine Anita Khemka's latest exhibition Laxmi, The Third Gender In India, currently on display at Musée Des Arts Asiatiques in Nice, France
Contemporary Heroine Anita Khemka's latest exhibition Laxmi, The third Gender In India, currently on display at Musée Des Arts Asiatiques in Nice, France, is an ongoing documentation of the life and evolution of Laxmi Narayan Tripathi, commonly known as Laxmi, an Indian transgender rights activist. The transgender community in India, also referred to as the third gender or hijras are a source of fear, fascination, and curiosity. Born either male or intersex, the members of this community identify as female, dress the part, with some even undergoing the ritualistic castration ceremony, known as nirvana which is considered a rebirth.
Hinduism views hijras as the descendants of Bahuchara Mata, and religious texts have documented their place and role in society. They are thought to possess fertility powers and thus can be seen blessing wedding ceremonies and births. And yet, this group of people are reviled and persecuted daily. Despite The Transgender Persons (Protection of Rights) Act, 2019, many hijras resort to begging and sex work to fend for themselves.
Within such a climate of oppression and exploitation, Laxmi's rise has been meteoric and instrumental in bringing the plight of the hijra community to the fore. Born as the eldest son in an orthodox Hindu Brahmin family, Laxmi worked as a bar dancer, actress, and choreographer in the Hindi film industry before her tryst with activism. Khemka first met Laxmi when she was assisting Thomas Wartmann on the documentary film Between The Lines: India's Third Gender in 2003. She has since photographed Laxmi for almost two decades, and the women have forged a bond defined by trust and friendship.
'When I first met Laxmi Narayan Tripathi, I saw a very intelligent, smart, earnest and enterprising young person. She had the gift to grab the moment and the education and eloquence to articulate her thoughts well. More than anything else, she was bold and concerned about her community…I know it has been extremely difficult and has taken a lot of hard work and guts of steel for her to reach where she has…I had not expected her to become such a renowned figure internationally despite all the qualities she possesses. This is mostly because no one else from her community had done it before and it was not easy to visualise that it could even be possible' says Khemka.
Through the richly composed images taken in domestic and social settings, Khemka offers the viewer a chance to enter Laxmi's personal, social, and political life – a young man having a conversation with his mother; devotee at the Ajmer Sharif shrine; an actress preparing for a shot; undergoing purification with turmeric smeared all over her 40 days after the nirvana ceremony; as Acharya Mahamandaleshwar at the Ardh Kumbha Mela, one of the largest religious gatherings in the world that happens every six years and attracts about 120 million visitors; and deep in conversation with Ram Madhav, the then National General Secretary of BJP, the ruling party of India under Prime Minister Narender Modi.
'She has a good sense of aesthetics and presence, having been in front of the camera for so many years. There are times when she prompts me to make her photographs. There are…days when I just let the camera lie quietly between her and me' says Khemka of her friend and muse Laxmi.
Why is it important for Khemka to show this body of work now? 'I see myself as a chronicler of Laxmi and by extension, the position of Hijras in our society. Laxmi presents a microcosm of the changes in the social and political structure of our nation. I believe Laxmi is at the midpoint of a cycle at the moment and her journey so far needs to be seen to understand the future of both her and our nation'.
By Shyama Laxman