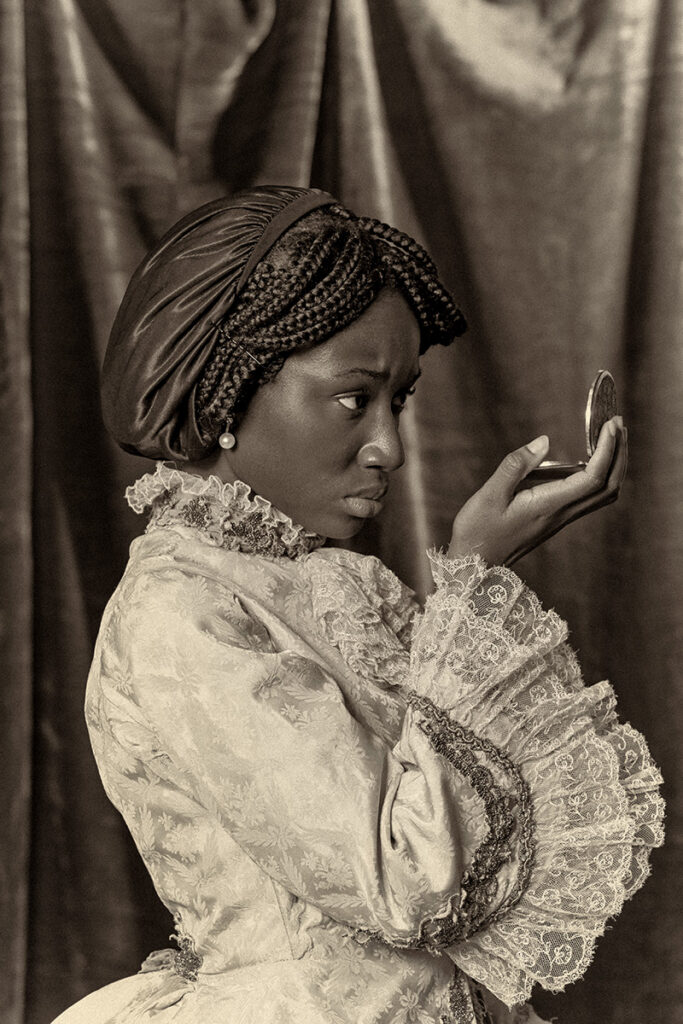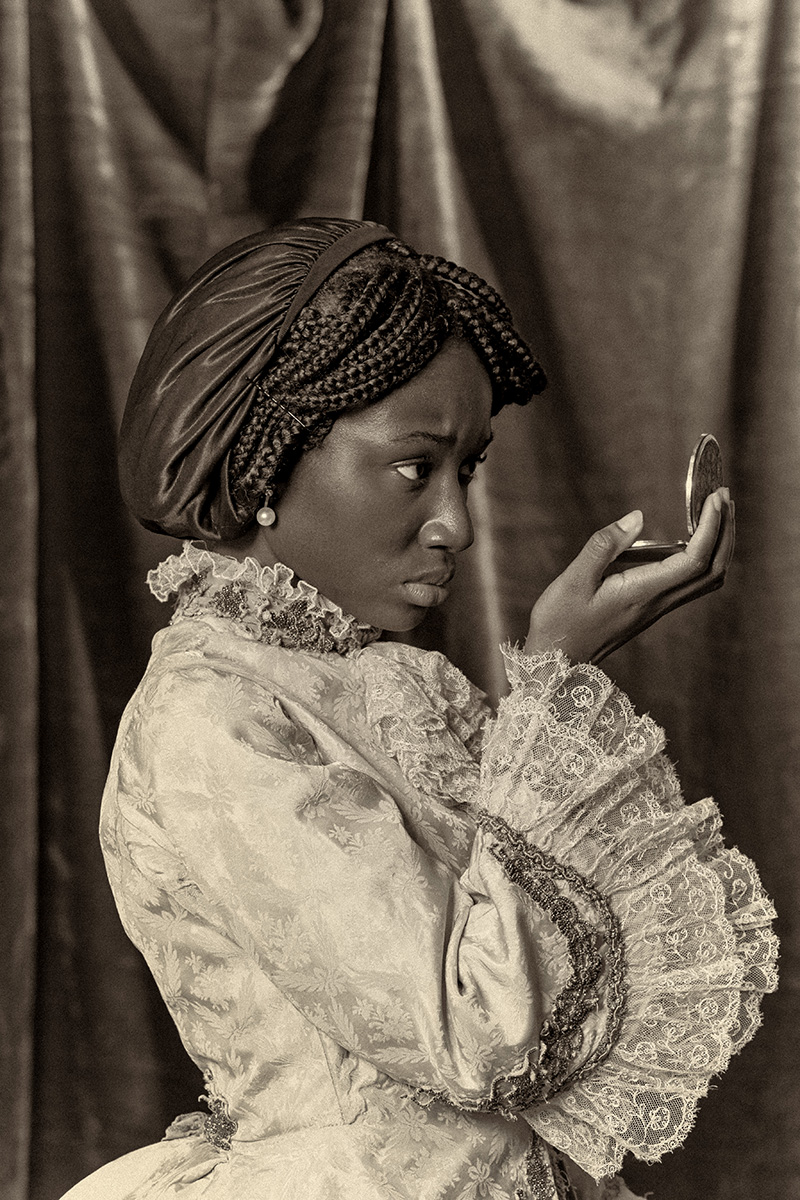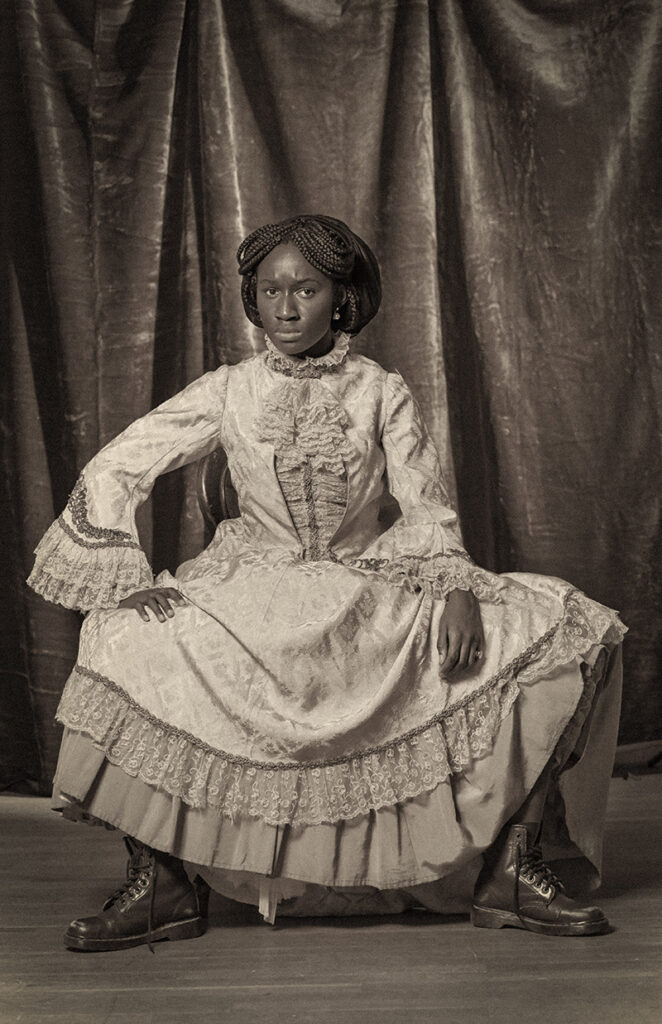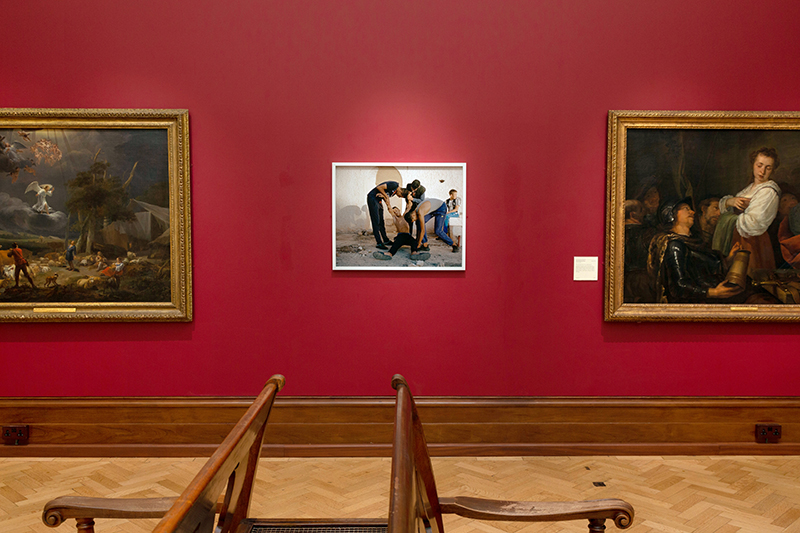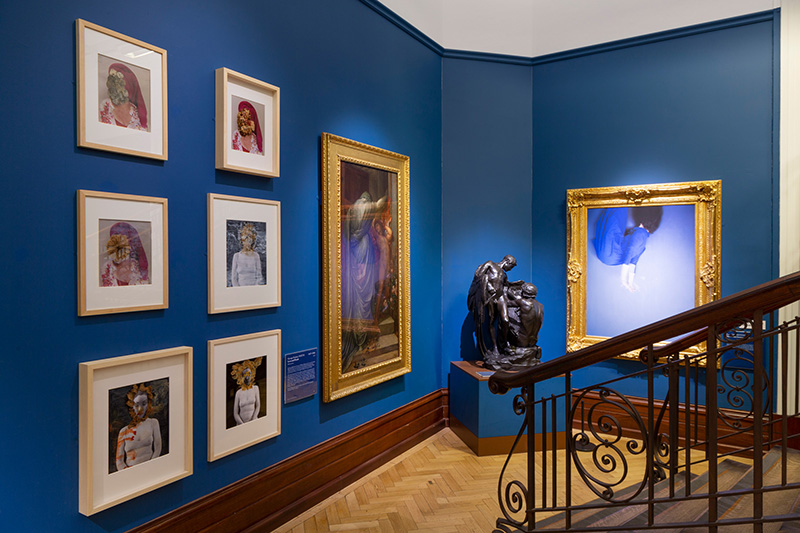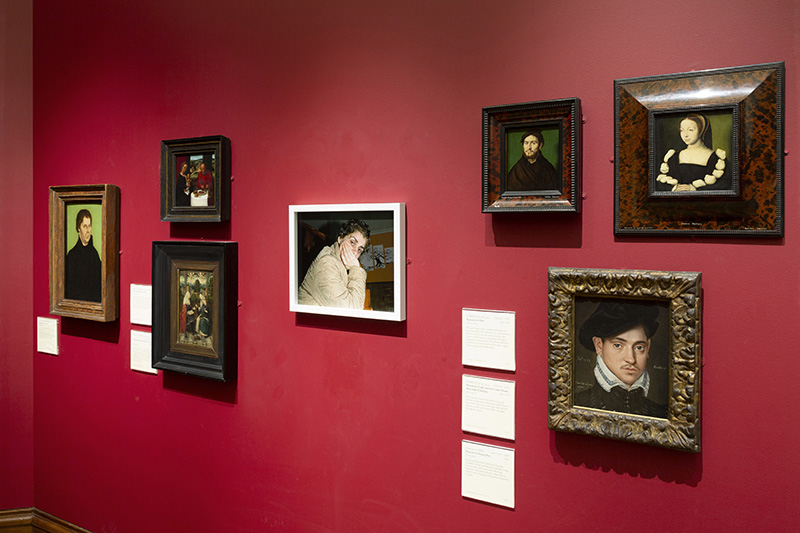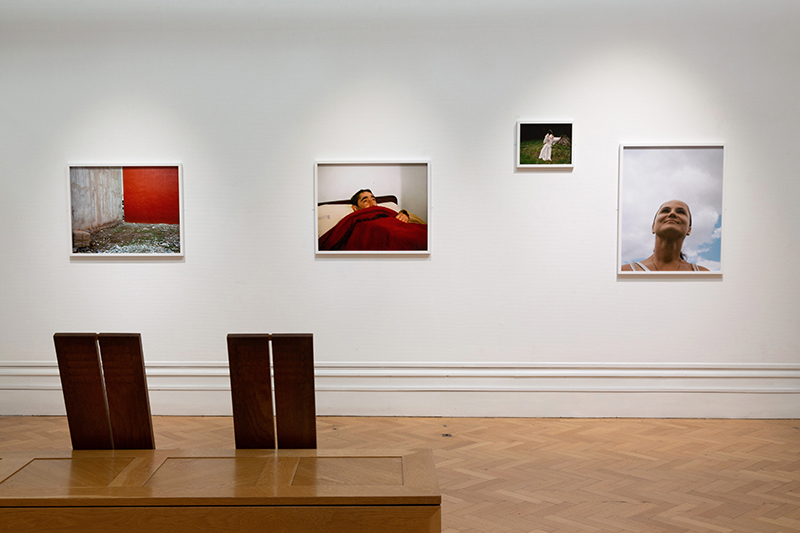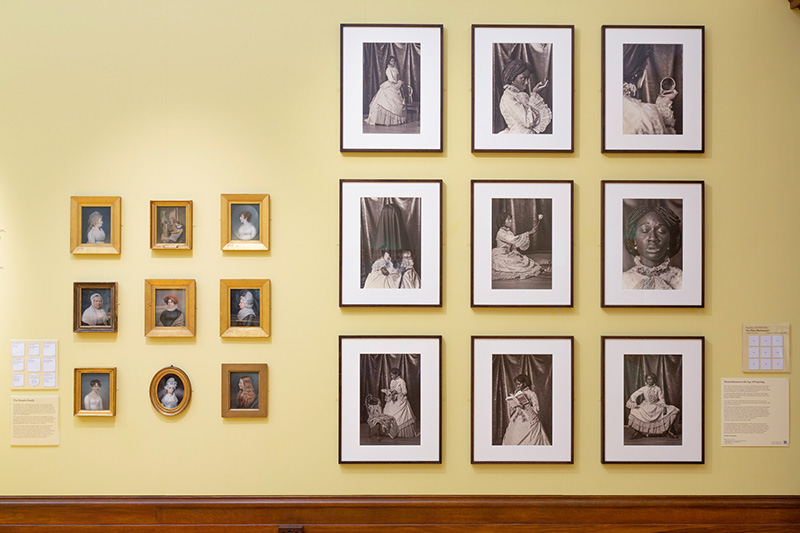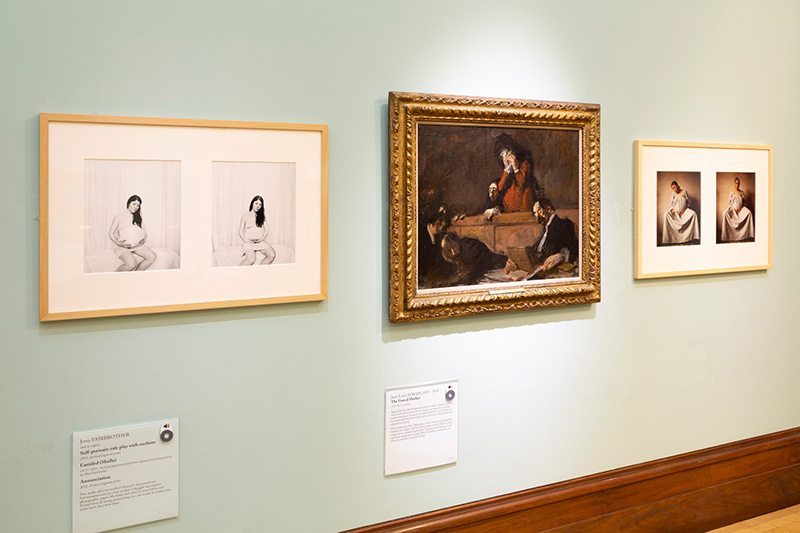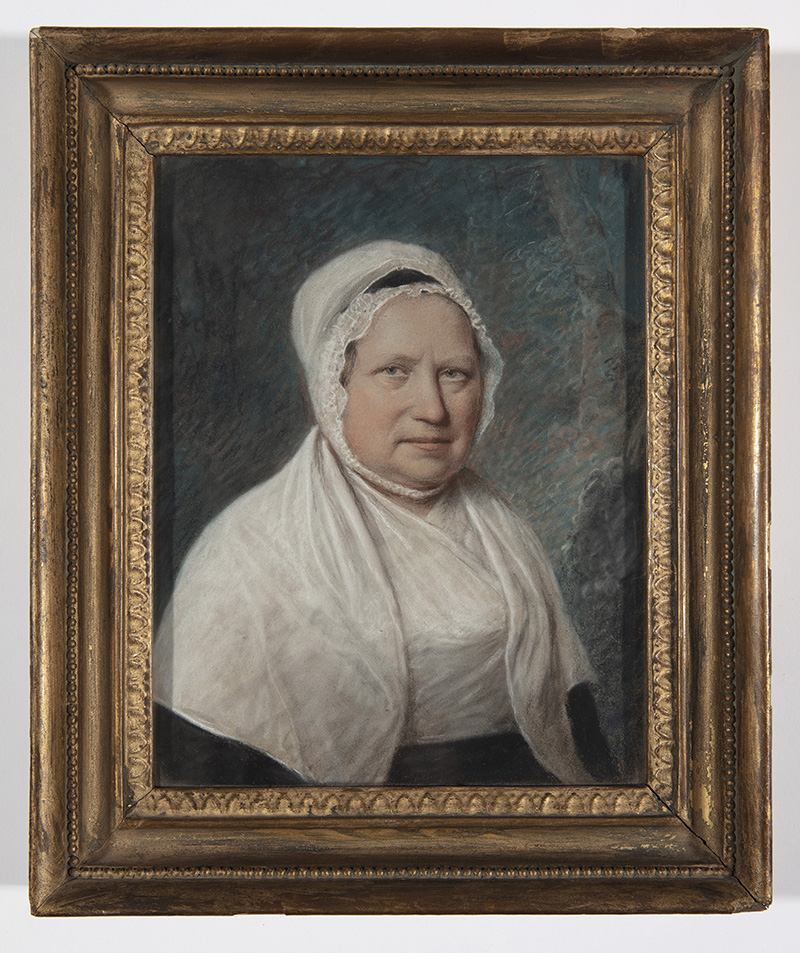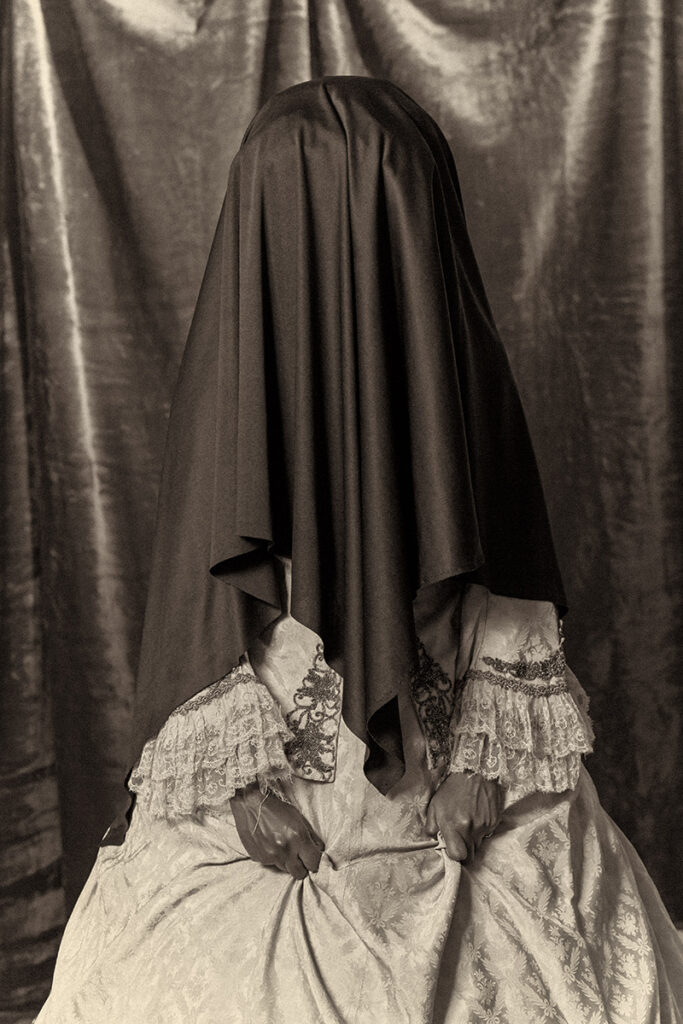 Woman photographer Heather Agyepong discusses igniting new conversations around Bristol's art collections for Bristol Photo Festival 2021.
'Beyond the Frame' features images by Jessa Fairbrother, as well as Contemporary Heroines Heather Agyepong and Lua Ribeira, interspersed within the Bristol Museum & Art Gallery. In a series of separate interventions, the artists' works are displayed amongst the galleries in order to spark new conversations regarding the museum's art collection. Jessa Fairbrother's intervention questions historic depictions of womanhood through the staging of her images – which explore the themes of femininity and motherhood – among pre-Raphaelite paintings and modern French art. For the intervention titled 'Craving Gaps', a selection of Lua Ribeira's images are distributed within the museum's Renaissance, modern and contemporary galleries with the motivation to "question the role images play within the social construction of groups and categories." Lastly, Heather Agyepong's intervention 'Memorialization in the Age of Forgetting' offers a postcolonial perspective on the gallery, featuring her images amongst the 18th century Grand Tour paintings. Overall, 'Beyond the Frame' offers a refreshing take on the museum as a site of cultural heritage and what that means for those who have been left out or misrepresented. The exhibition is currently on display at the Bristol Museum & Art Gallery until the October 10  2021.
Hundred Heroines' has caught up with Heroine Heather Agyepong to discuss her intervention 'Memorialization in the Age of Forgetting'. Her intervention features images from her 2016 series 'Too Many Blackamoors', which was inspired by re-enactment phototherapy and her own experience as a "young Black woman, dealing with the macro and micro traumas of racism encountered while travelling around European countries." Read on to find out more about what Heather hopes viewers will gain from the exhibition.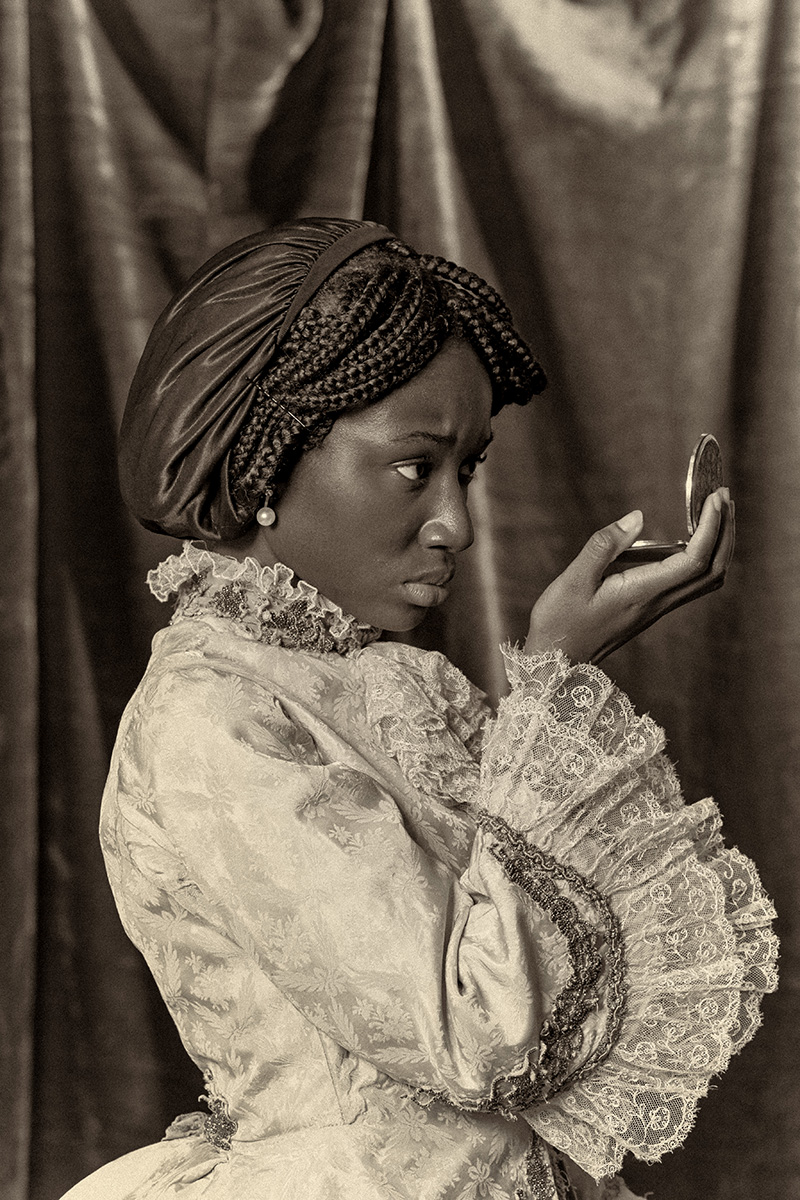 Too Many Blackamoors (#2), 2015, © Heather Agyepong. (Courtesy of the artist-Autograph ABP)
Enez Nathié: 'Beyond the Frame' hopes to create new conversations regarding the Bristol museum's art collections. Why do you think this is an important task (both on a smaller scale and regarding cultural heritage at large)?
Heather Agyepong: I think Bristol as a city is going through a transitional time; questions around erasure, memory and memorization are all at the fore and I think art galleries and museums play a part in our collective legacy. My intervention speaks to those questions and just gently asks who do we remember and who is missing? I believe those queries help expand our knowledge on who we are; both locally and in a wider context. They help us create a more expansive and truthful representation of what artists contributions are worth collecting and also educating the next generation on. Any organisation that has public funds attached to it has that responsibility.
EN: What conversations do you hope are sparked from the displaying of your photographs from 'Too Many Blackamoors' amongst the Grand Tour paintings from the 18th century? 
HA: If the work can make people ask questions around representation, erasure and the missing then I'd be happy with that.
EN: Your 2016 series 'Too Many Blackamoors' is inspired by 19th century cartes-de-visite of the West African adopted goddaughter of Queen Victoria, Lady Sarah Forbes Bonetta. Why did you choose Sarah Forbes Bonetta as a template for this series?
HA: I found Sarah Forbes Bonetta's story fascinating, but I was particularly interested in the loss and distress she must have felt being taken to a strange place, away from her family and given this new identity. Ideas around mental health, Black female fragility and images of softness was something I found easier to access with Forbes Bonetta as my muse. By looking back on her life, it helped me to face many issues that were right in front of me.
EN: In one of the images in the series you are holding a copy of 'Staying Power: The History of Black People in Britain' by Peter Fryer which features Queen Elizabeth's letter to the London Mayor in 1596 which inspired the title of your series. How has researching Britain's history been important to your artistic work?
HA: It's an education right. No one told me anything at school. I was taught that history about black people started and ended with violence. There was no nuance, no joy and it was very American for me. I was never told about any Black British history. Doing my own research now, I really got an understanding about this idea of gatekeepers, how value is assigned to certain stories and how oppressive and dangerous these historic omissions actually can be. Looking back has been both therapeutic and galvanizing.
By Enez Nathié