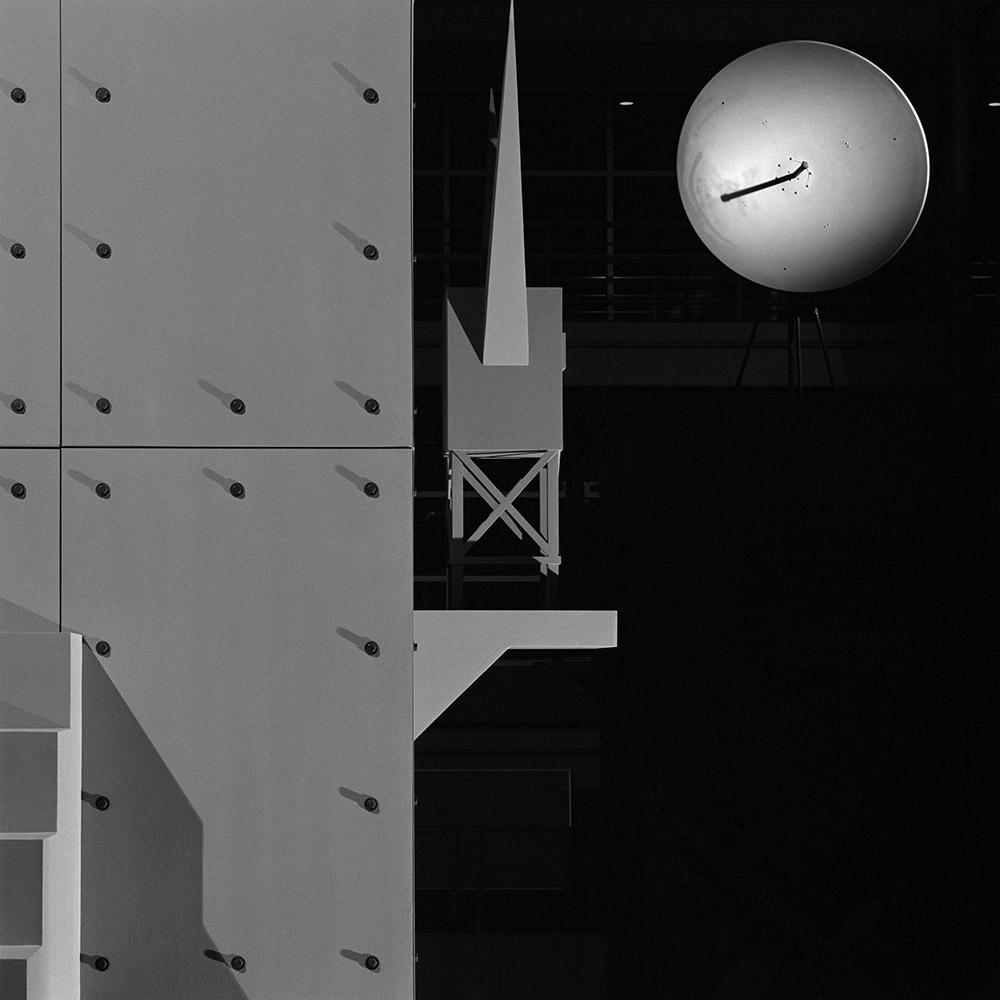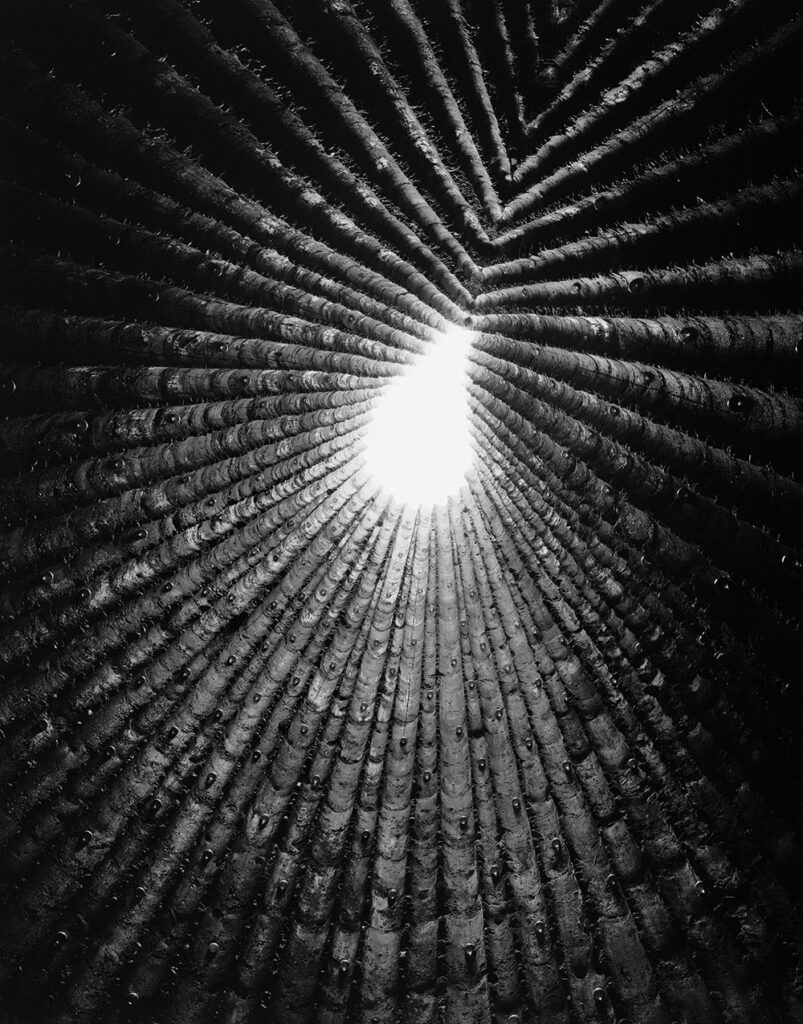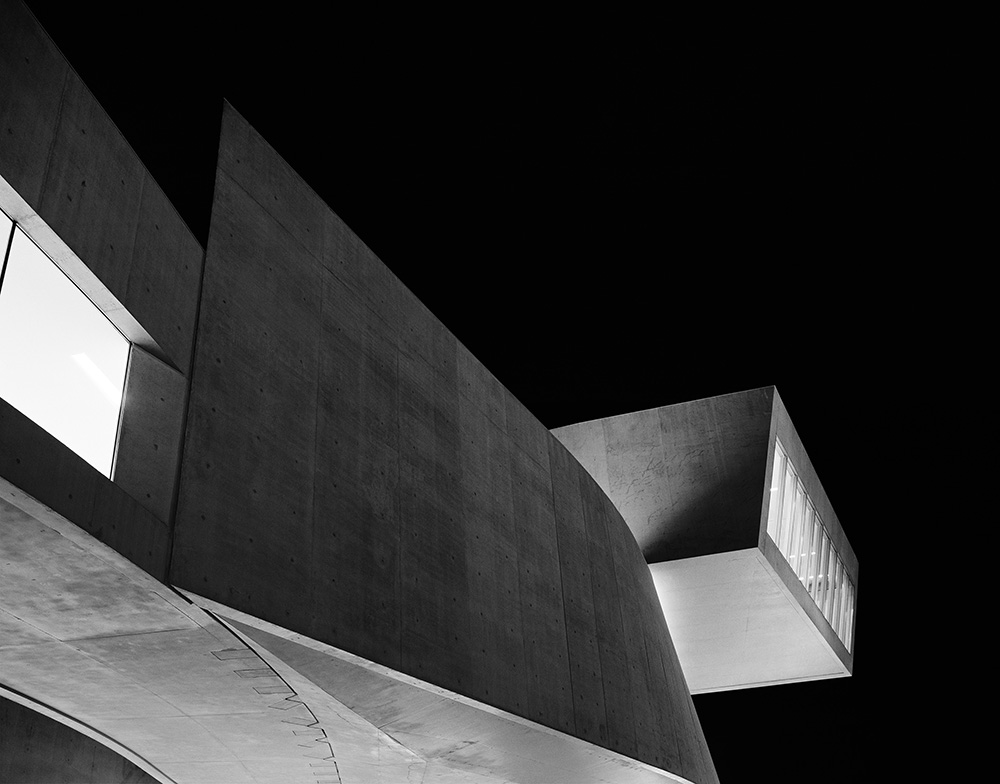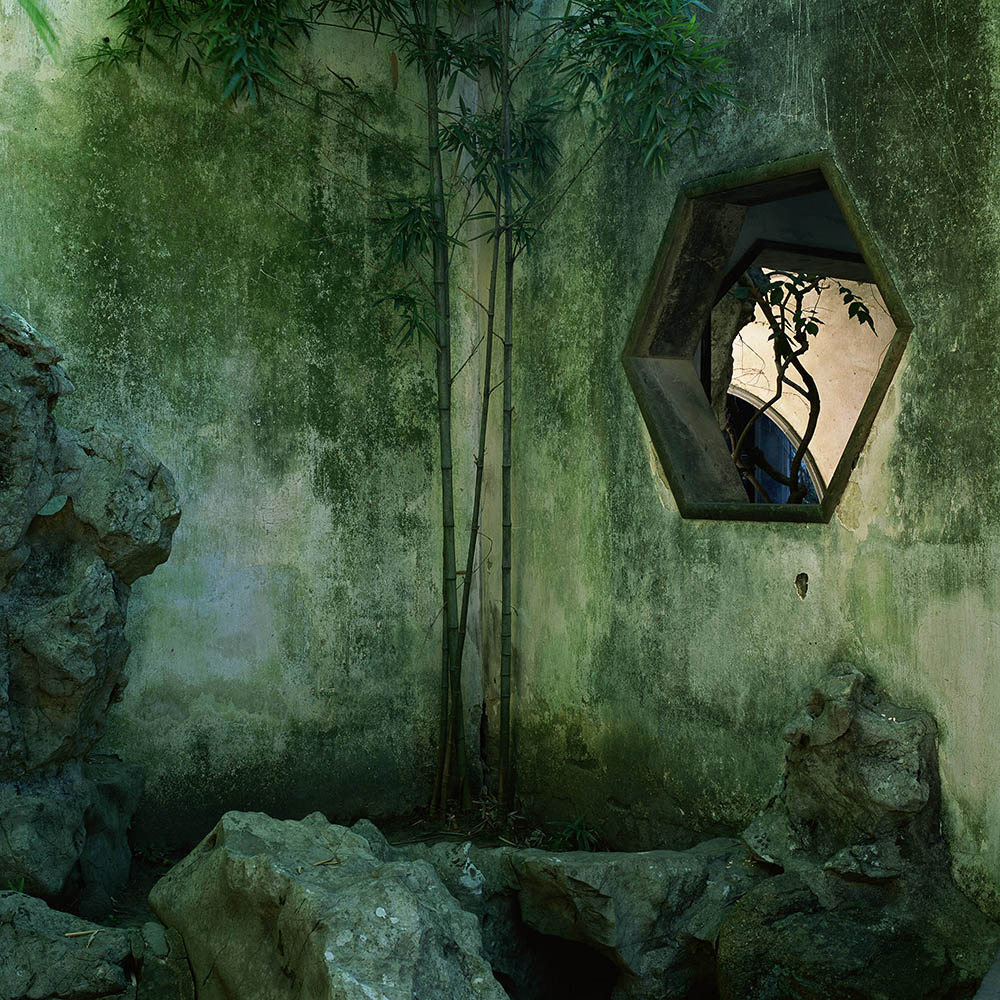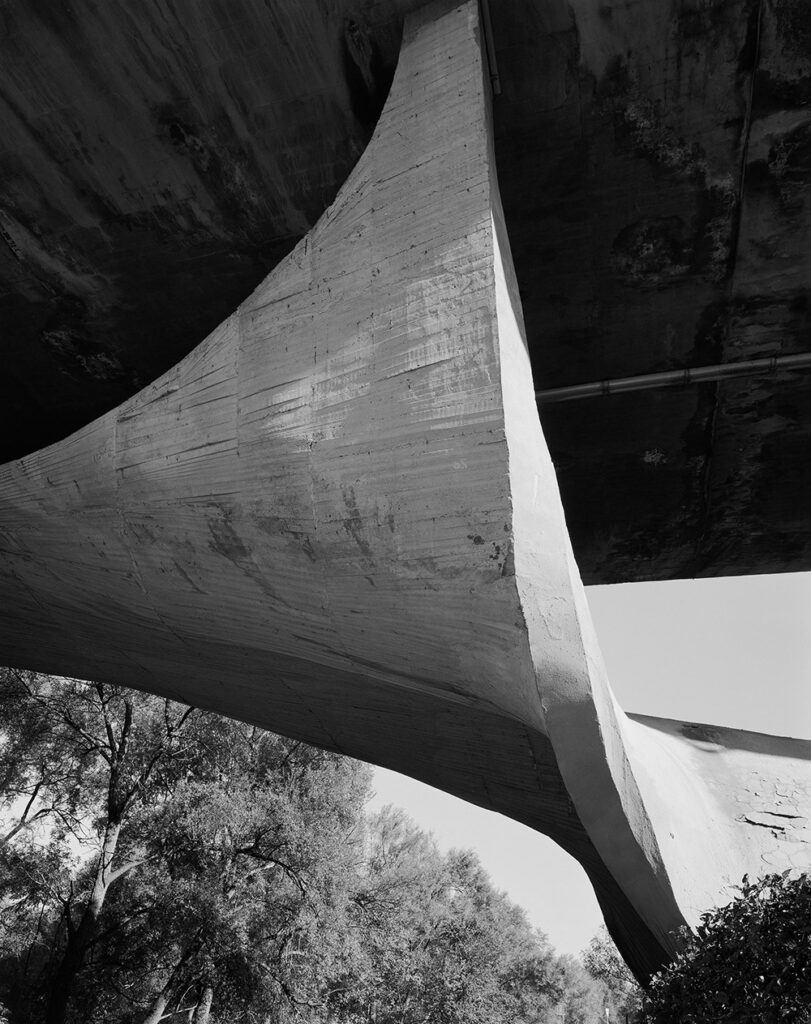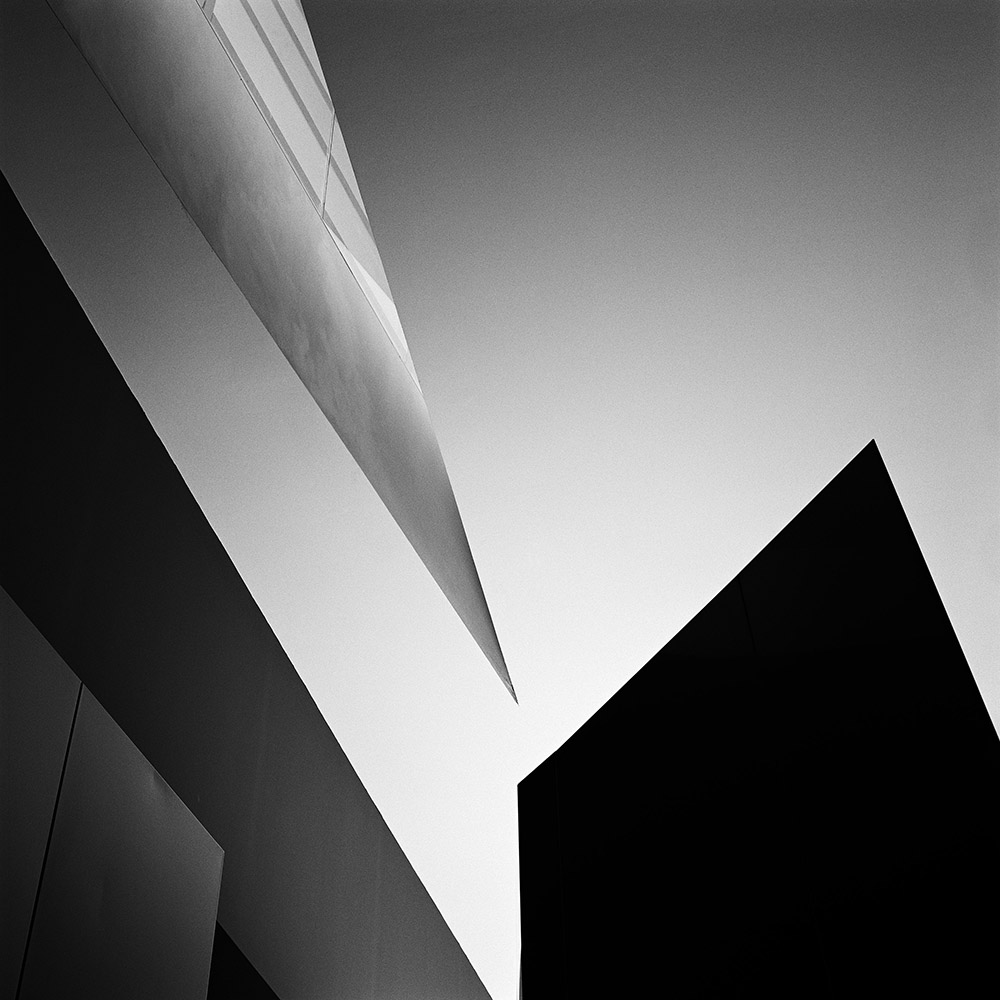 Swiss-French architectural photographer Hélène Binet is featured in a solo show at Royal Academy of Arts, London until Jan 23, 2022
One of the leading women in photography, Hélène Binet has been capturing iconic contemporary and historic architecture over a period of more than 35 years.
This winter, the Royal Academy of Arts is honouring Hélène's work via a major new exhibition, Light Lines: The Architectural Photographs of Hélène Binet – an 'intimate unveiling of architecture' as captured through Hélène's remarkably singular lens.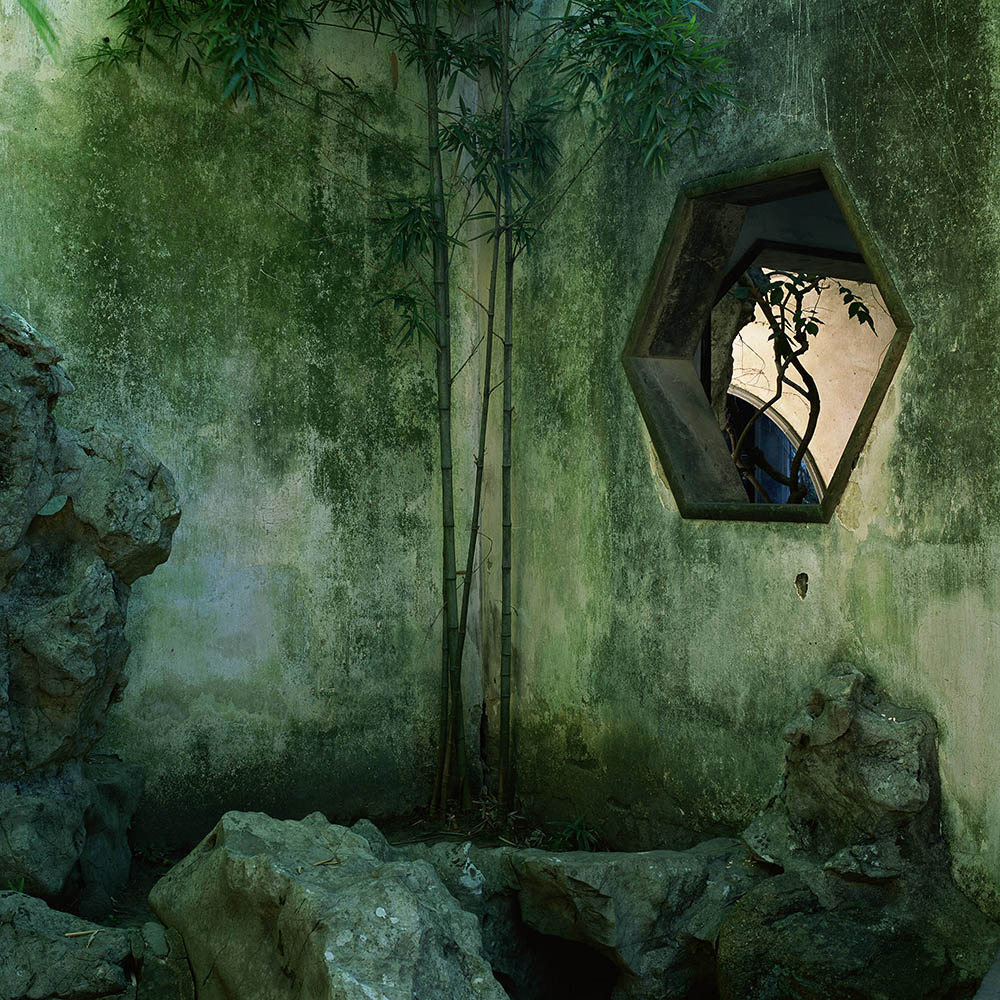 Hélène Binet, Lingering Garden, Suzhou Gardens, China, 2018. Digital C-type print, 80 x 80 cm. Private collection, courtesy Large Glass, London. © Hélène Binet
Hélène's pursuit of architectural excellence has led her across the world to photograph works by architects including Le Corbusier, Zaha Hadid RA, Nicholas Hawksmoor, Daniel Libeskind, Jørn Utzon and Peter Zumthor Hon RA.
Spanning Hélène's entire career to date, this major retrospective showcases around ninety images, of more than twenty projects, by twelve architects.
Hélène describes herself as a firm believer that 'the soul of photography is its relationship with the instant'. A passionate advocate of analogue methods, she works exclusively with film.
This imbues her work with a tactile quality; while deep shadows and intersecting angles conjure abstract dimension, the detailed textures render these surfaces distinctively tangible.
Nevertheless, the photographs carry a sense of ambiguity; in each, Hélène poetically reinterprets the vision of each architect, masterfully reworking their creations into new pieces of art.
Via swathes of darkness punctuated with bright light, Hélène's images convey the riches of absence – which itself becomes a kind of presence. Such ideas are echoed in quotations displayed on the gallery walls, interspersed between Hélène's work;
'There is no such thing as an empty space or an empty time. There is always something to see, something to hear […] Try as we may to make a silence, we cannot.' – John Cage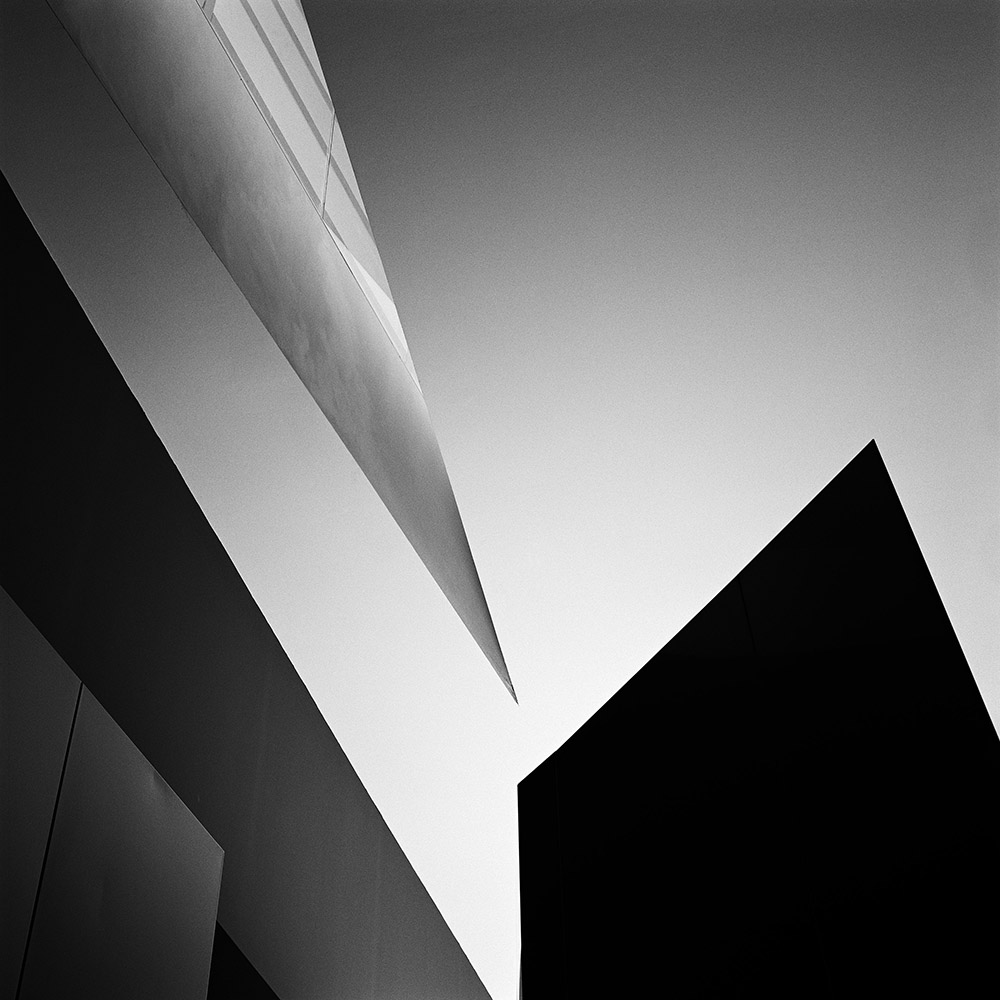 Hélène Binet, Zaha Hadid Architects, Vitra Firestation, Weil am Rhein, Germany, 1993. Digital black-and-white silver-gelatin print, 80 x 80 cm. Courtesy ammann // projects. © Hélène Binet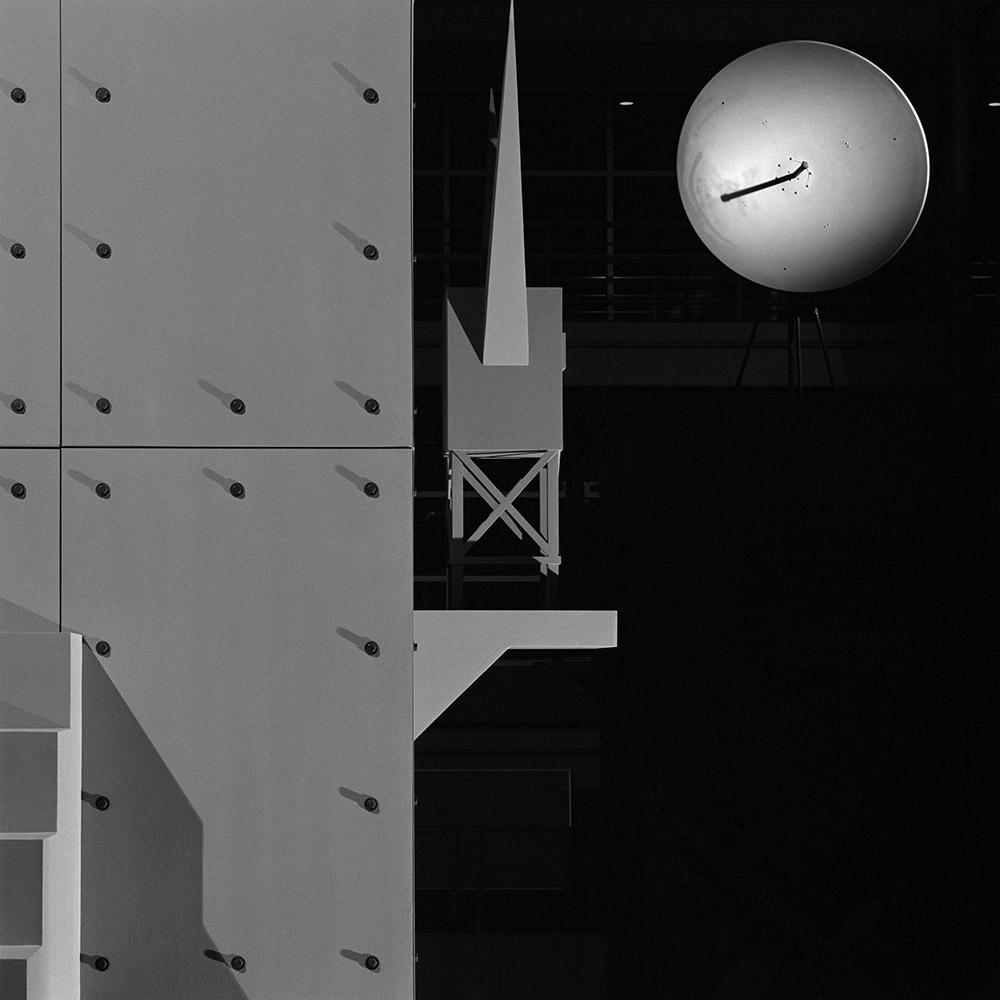 Hélène Binet, John Hejduk, Object/Subject Riga, Philadelphia, United States, 1987. Hand-printed black-and-white silver-gelatin print, 29 x 29 cm. © Hélène Binet
Human figures occasionally appear within the frame, but only as blurred, fleeting outlines. Their finite character serves to amplify the awe-inspiring longevity of the architectural structures.
Among the most striking images are those which capture the minutiae of each architectural design. Observing the essential elements of each building – floors, ceilings, and walls – Hélène transports viewers to imaginary landscapes beyond the scope of both the photograph, and the physical structure itself.
The restricted scale of her work enforces intimacy; realising that photography cannot capture each building in full, Hélène embraces the artistry of limitation. Such intimacy is evident in the affinity between constructed architecture and the natural world, which Hélène illustrates with deft subtlety.
While some of her black and white images recall the sharp natural forms in the work of photographers such as Imogen Cunningham, connection to nature is most keenly observed in Hélène's photographs of Sergio Musmeci's 'Ponte sul Basento' / Musmeci Bridge (completed 1976).
Within these images, the curvature of the bridge mingles with the silhouettes of nearby branches – pairing organic and inorganic elements in harmonious, asymmetrical union.
The exhibition space is divided into compass points, emphasising spatial awareness. From North, to North East, to South, to West, visitors are invited to undertake a journey – mapped by the 'light lines' of Hélène's extraordinary photographs – into a familiar world seen from a wholly original perspective.
Light Lines: The Architectural Photographs of Hélène Binet is on display at the Royal Academy of Arts, London, from 23rd October 2021 – 23rd January 2022.
You might be interested in…