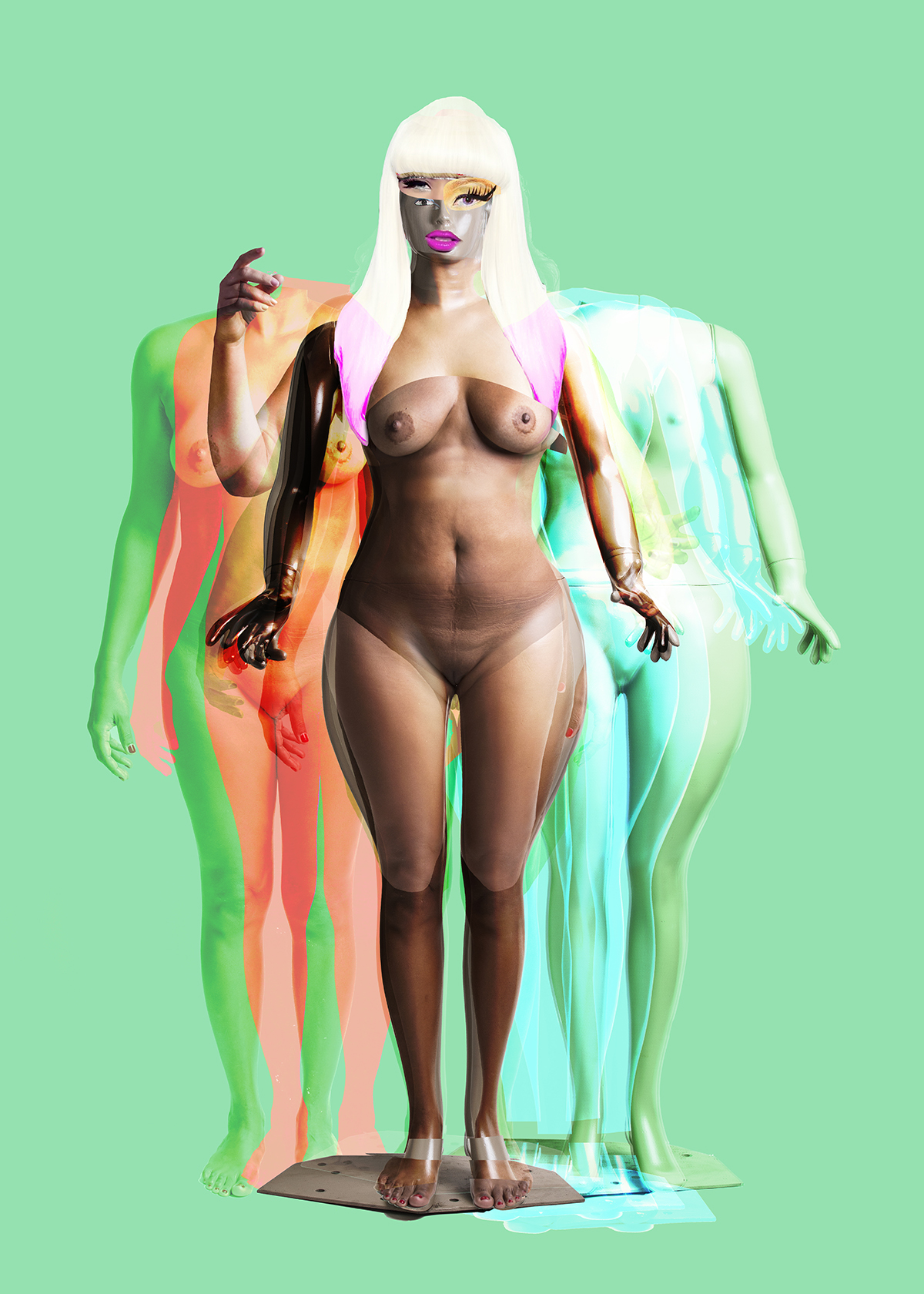 Venus 5 - The Light Awoulaba © Joana Choumali
A selection of 30 women photographers feature in new show at Fotografiska, Stockholm until Nov 28.
Nudity occupies a relatively precarious cultural position; while the nude figure is a ubiquitous feature of art, with the human form celebrated for its aesthetic, emotional, and spiritual significance, nudity is frequently considered a taboo.
The dominant values of a cultural epoch can often be evidenced in its approach to nudity. The rediscovery of Greek ideals during the Renaissance restored the nude to symbolic meaning in art, but by the Victorian era, nakedness was considered scandalous. While nudity is the norm among many cultures, it has become increasingly uncommon. In the Western world, the spread of Christianity dramatically decreased public nudity.
However, art has often rebelled against the social attitudes of its context, with nude figures in painting, sculpture, and photography persisting throughout the centuries.
According to Fotografiska Stockholm, the organisers of a major new exhibition which foregrounds nudity in the work of women photographers and artists, 'the unclothed body has been sought after to depict, even in the most unwelcoming societies and times.'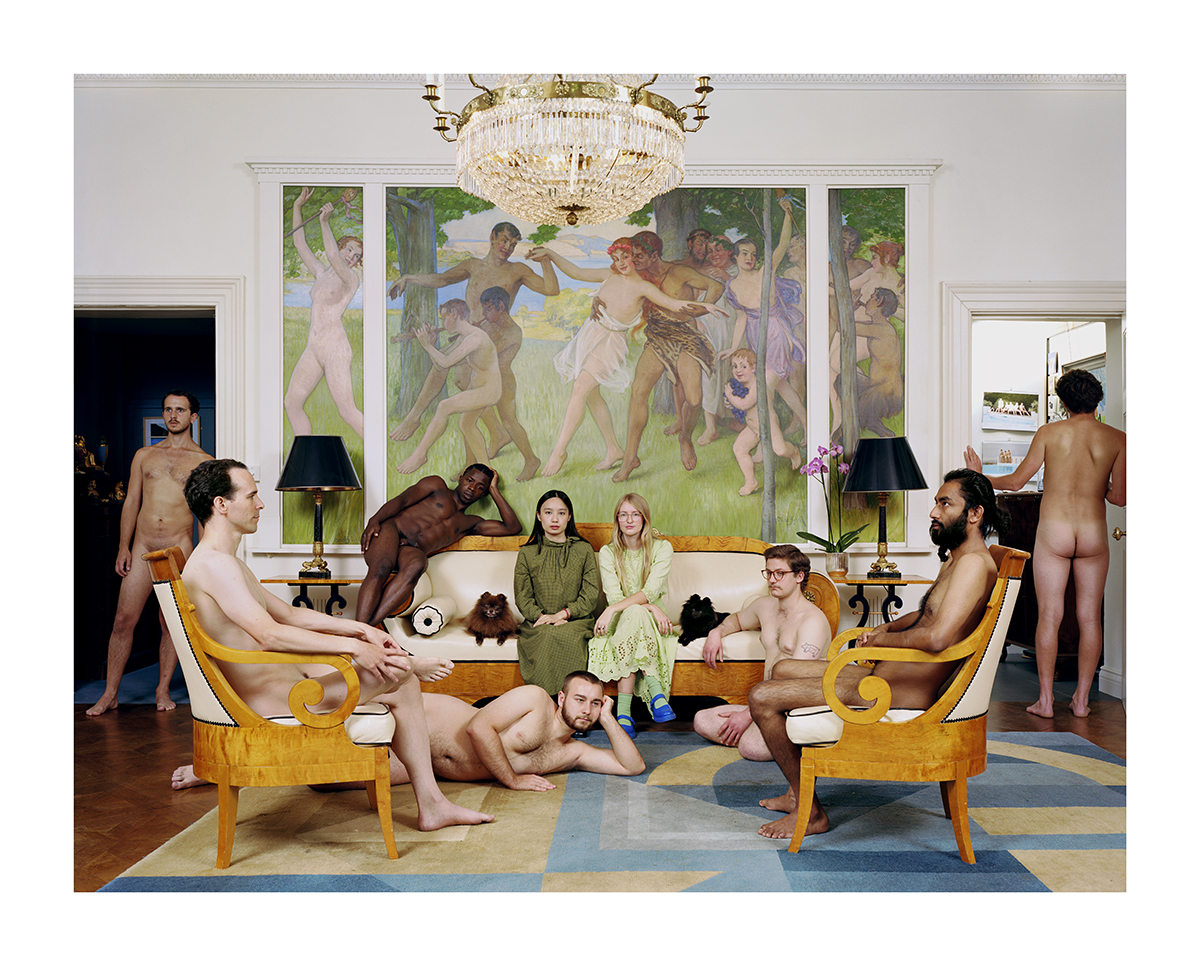 The Feast Inside, 2020 © Yushi Li
The thread of continuity which exists between vastly different eras is the prevalence of the feminine nude in art, presented by male artists for a male audience. In her now famous 1975 essay 'Visual Pleasure and Narrative Cinema', scholar and filmmaker Laura Mulvey argues that cinematic conventions typically cater to male heterosexuality – the 'male gaze' – presenting women's bodies as, primarily, objects of desire. This paradigm has become widespread across modern media.
However, nudity's potential for creative subversion is exemplified by Fotografiska's exhibition; each contributor seeks to 'press reset' on the ways nudity has been commonly depicted, in readiness to 'see what this new contemporary nude looks like, how it is used, and what it tells us about society today, free from its biased historical constraints.'
Curated by Johan Vikner, Thomas Schäfter, Pauline Benthede, NUDE features a line-up of thirty contemporary women artists – including many of the leading women in photography. Contemporary Heroines Jenevieve Aken, Joana Choumali, Aneta Grzeszykowska, Yushi Li, and Alix Marie have all contributed work from their diverse oeuvres – images united by an unapologetically honest, natural visual language.
According to Fotografiska, states of undress represent the purest expression of the human condition; 'what is normally seen covered, is unclothed something raw and sensual, powerful yet vulnerable.' Many of the artists, including Aneta Grzeszykowska, use the nude body as a canvas for artistic expression; images such as Selfie #19 (2014) evoke the tactile sensitivity of skin, positioning the body's surface as a platform via which identity is established and expressed.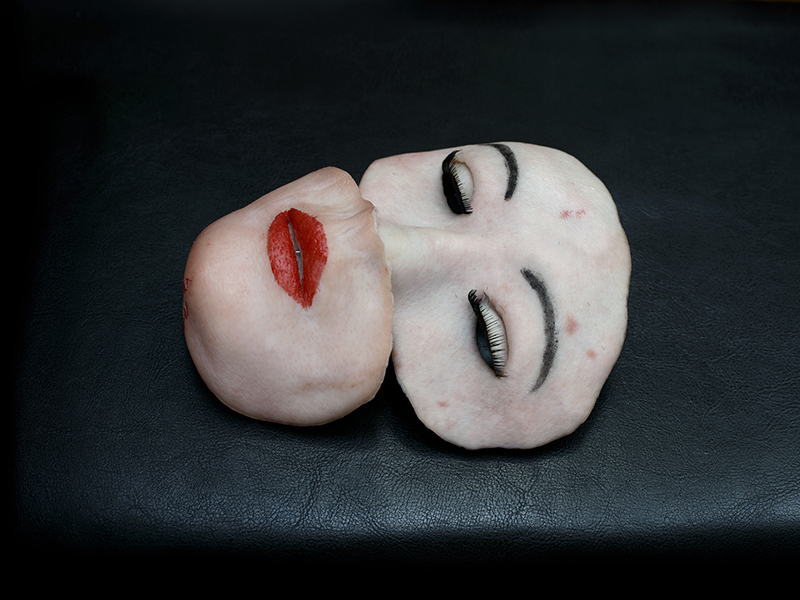 Selfie #19 by Aneta Grzeszykowska
'Surface' remains a crucial theme in the work of Alix Marie, whose sculptural installation Maman (2019) explores the dynamics of parent / child relationships via bodily topology. Images of the artist's mother's bust, printed on draped fabric, are arranged in a circular formation which cocoons the spectator. The composition generates an intimate yet ambiguous space which suggests both maternal comfort and confinement.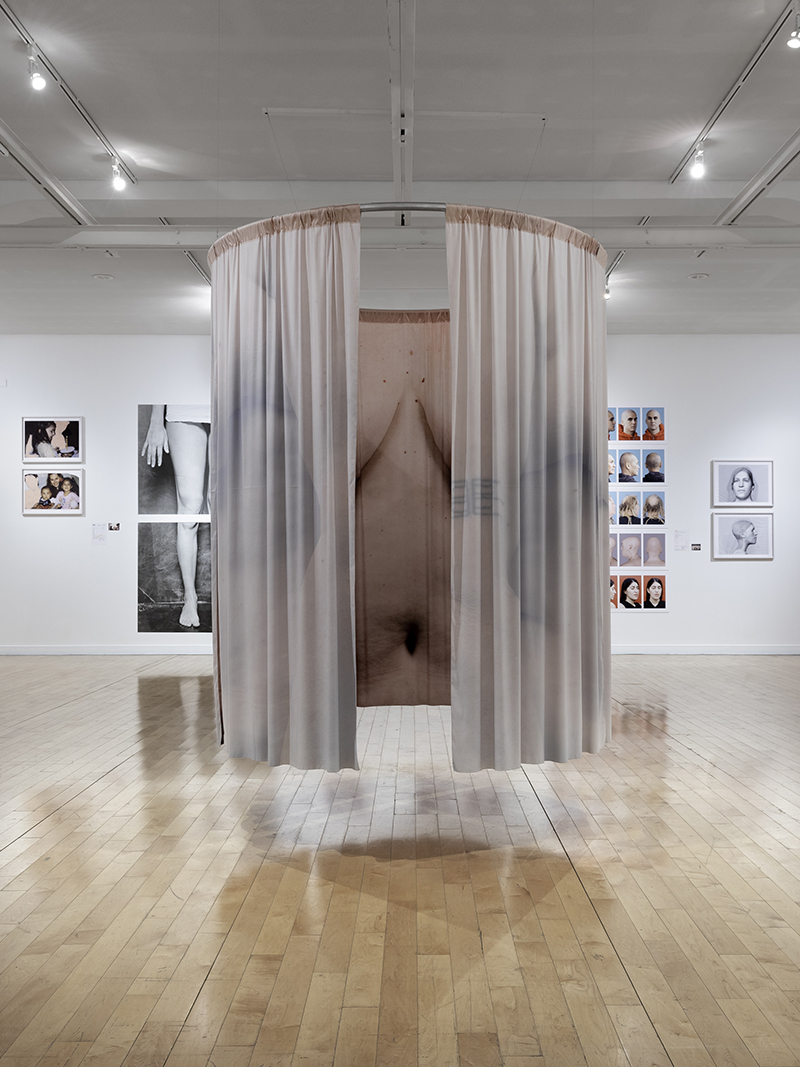 Installation image of Alix Marie's Maman, 2019
Many of the artists, including Joana Choumali, explore the human body's socio-political significance. Through her Awoulaba/taille fine project, Joana critiques the dualism of the 'Awoulaba' ('beauty queen') and the 'taille fine' ('thin waist') in Ivorian popular culture, particularly in relation to their manifestation among mannequins. By superimposing images of these mannequins upon photographs of celebrities, Joana distinctively highlights contradictory beauty standards.
In other series, such as Jenevieve Aken's Sanctuary, performative self-portraiture becomes a method whereby forgotten stories can be re-told. Through Jenevieve's striking black and white photography, nudity acts as both a literal and figurative exposure; the reality of rape and sexual abuse is rendered in stark detail, emphasising the vulnerability of those affected and compelling the viewer to confront the 'naked truth' of sexual violence.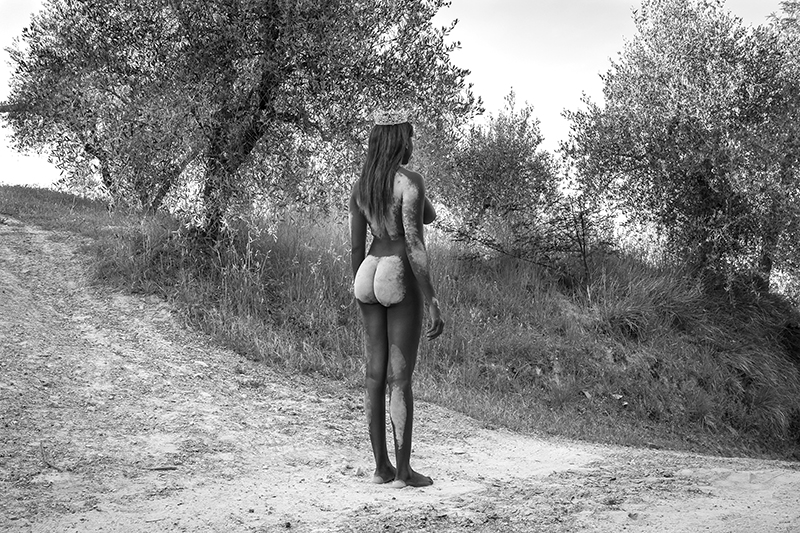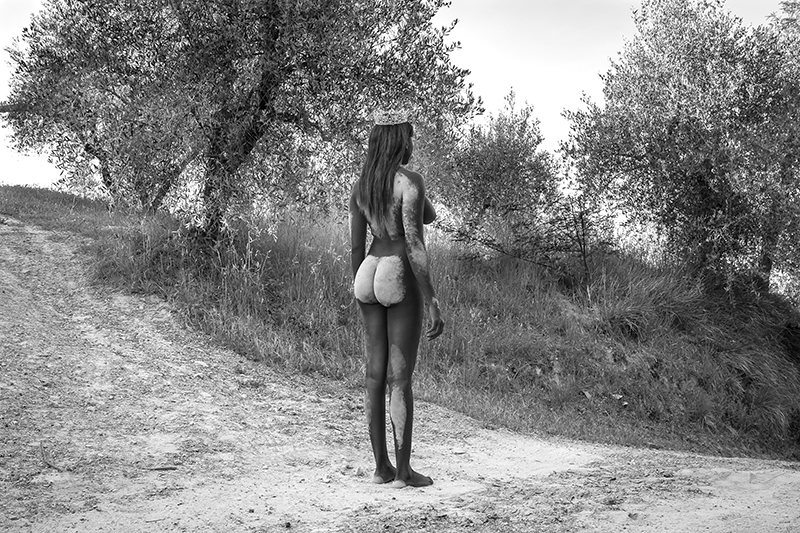 From the series 'Sanctuary' © Jenevieve Aken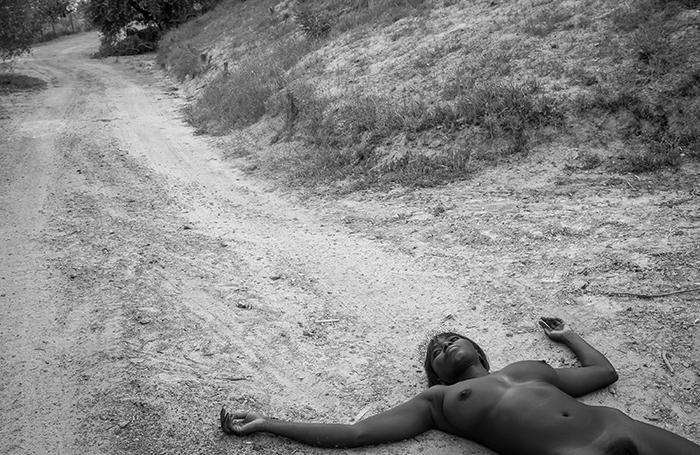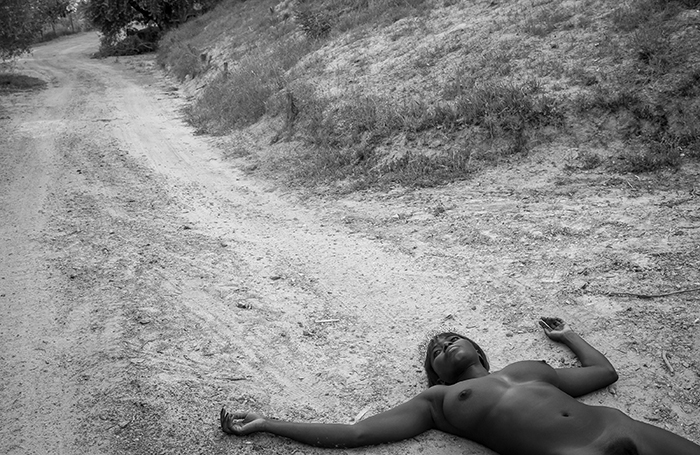 From the series 'Sanctuary' © Jenevieve Aken
Representing 'a departure from, and reaction to, the traditional portrayal of the nude through history', NUDE reclaims illustrations of the human form to subdue the dominance of the male and historical gazes. Powerfully asserting their right to self-expression, the featured artists equally disseminate this freedom to the audience, inviting spectators to reach their own conclusions regarding appropriate, authentic ways of seeing.
Nude is on display at Fotografiska, Stockholm until Nov 28.
By Katherine Riley