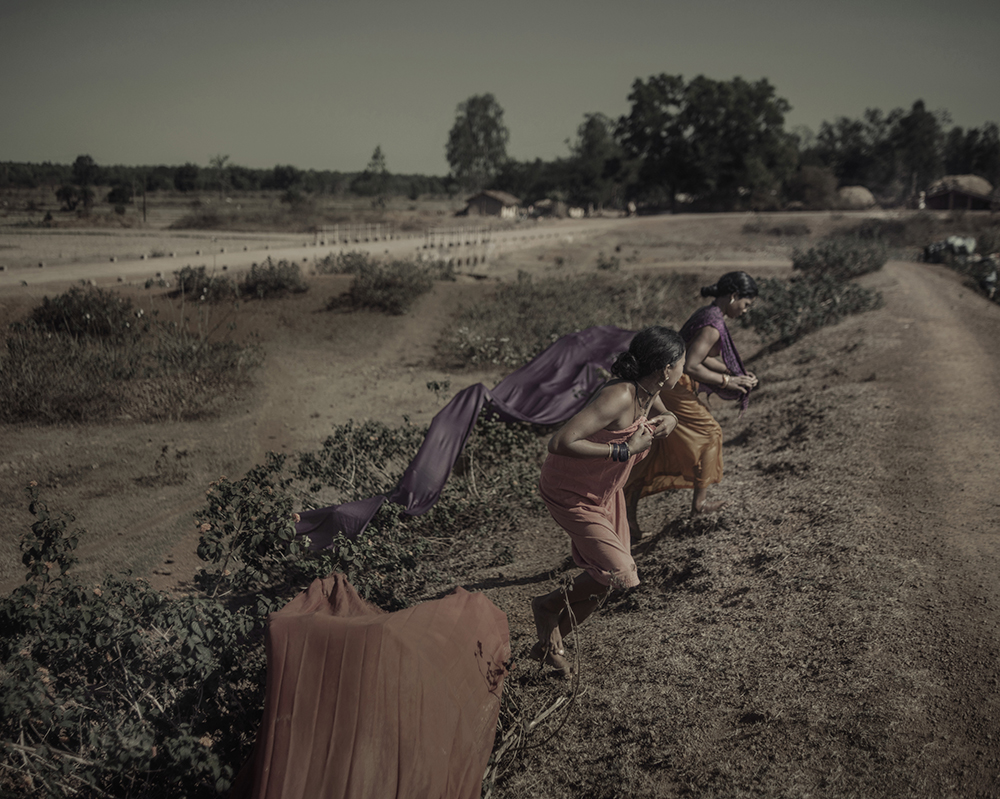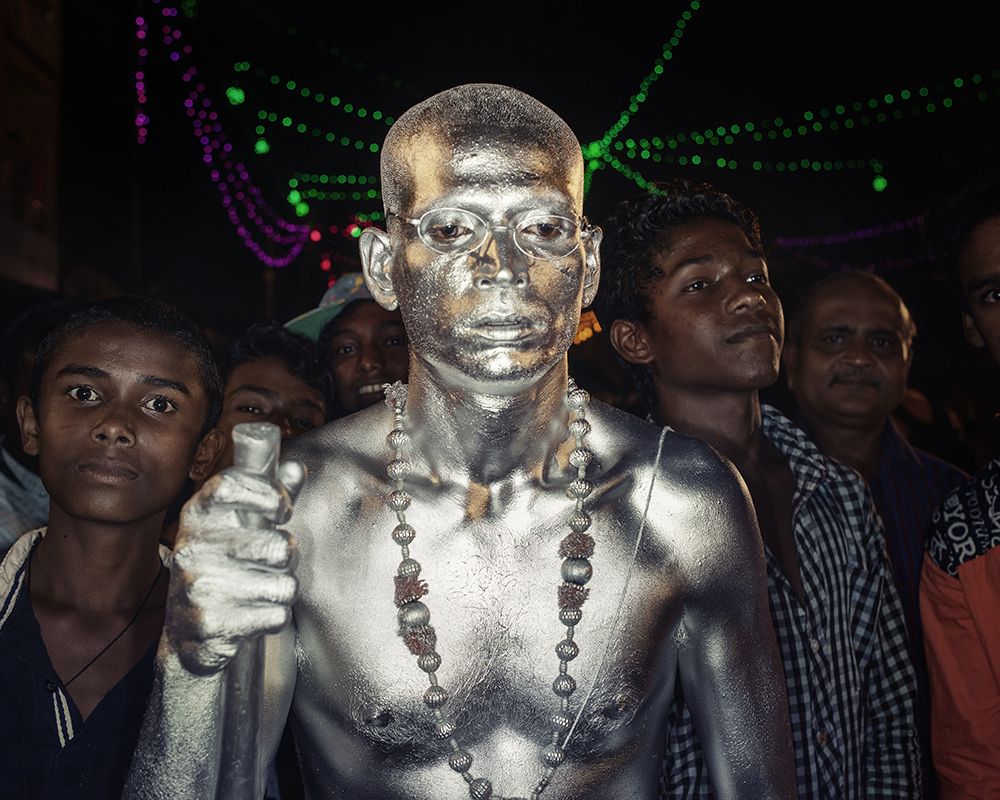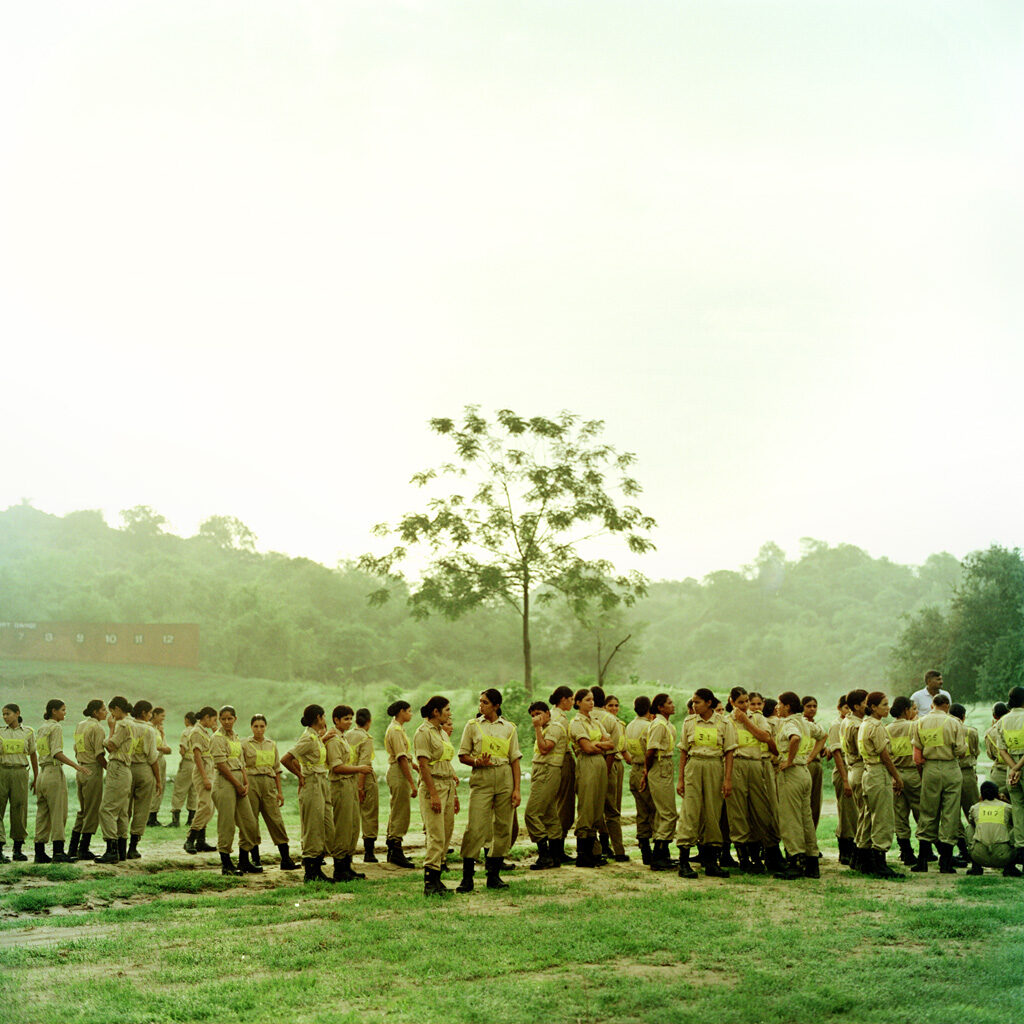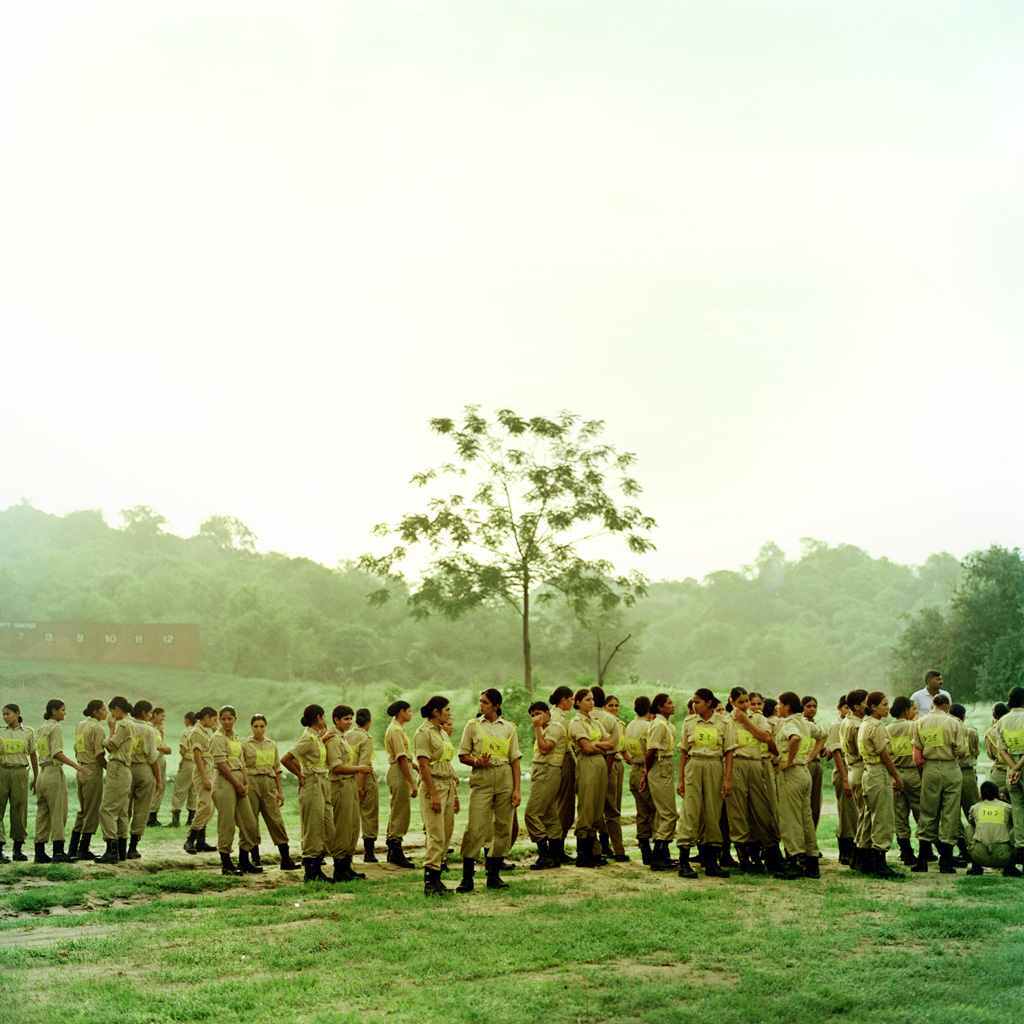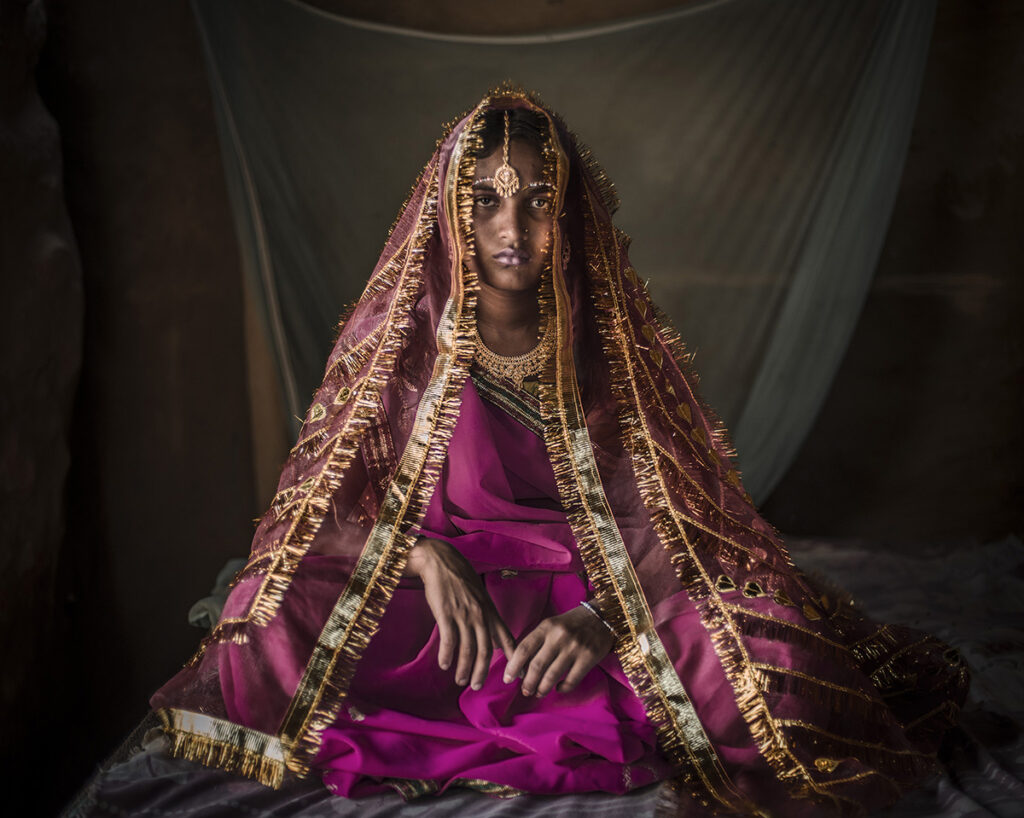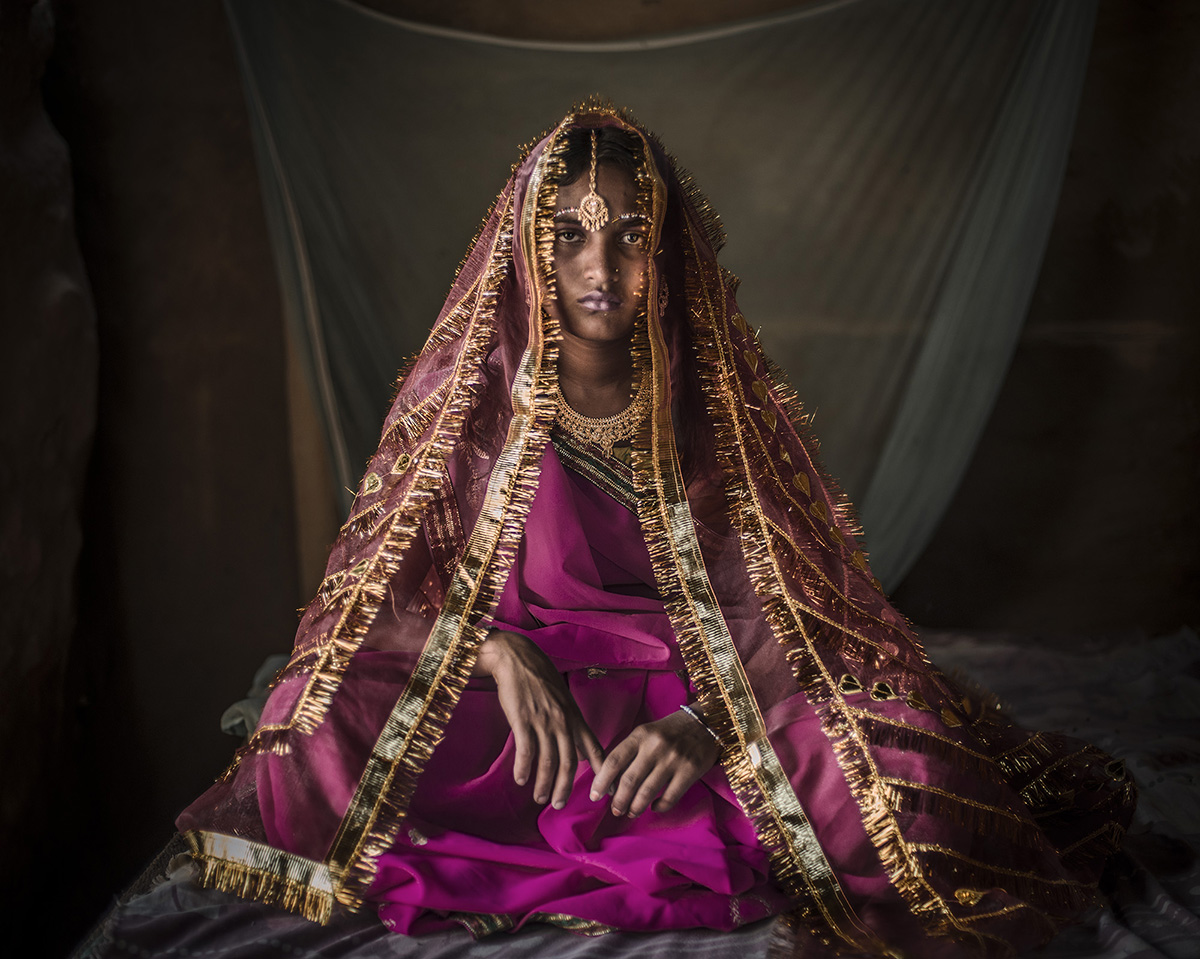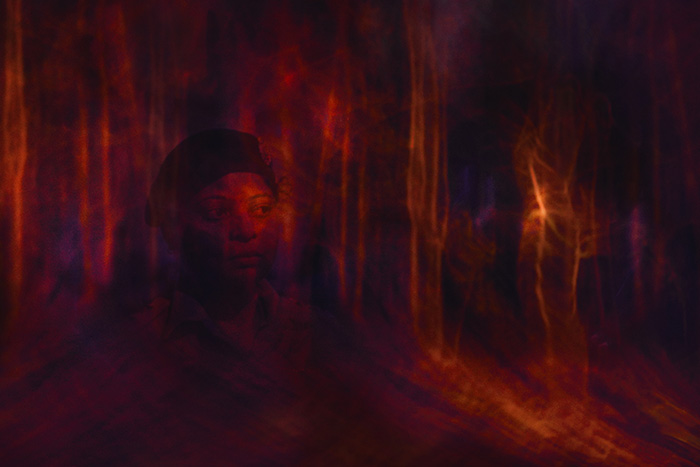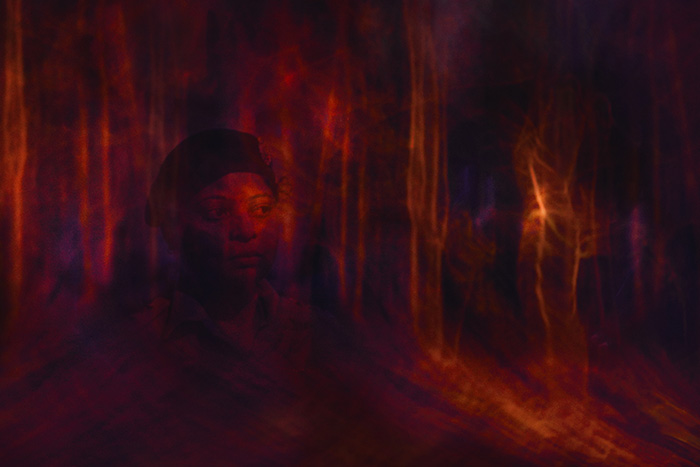 Showing work from three series, Poulomi Basu brings her new exhibition to Side Gallery, Newcastle, on view until February 6, 2022
A transmedia artist, activist, and one of the leading women in photography, Poulomi Basu harnesses the power of visual storytelling to highlight overlooked narratives and advocate for the fundamental rights of women and girls.
The most recent display at Newcastle's Side Gallery, Eruptions: a decade of creation is Poulomi's first major international solo exhibition.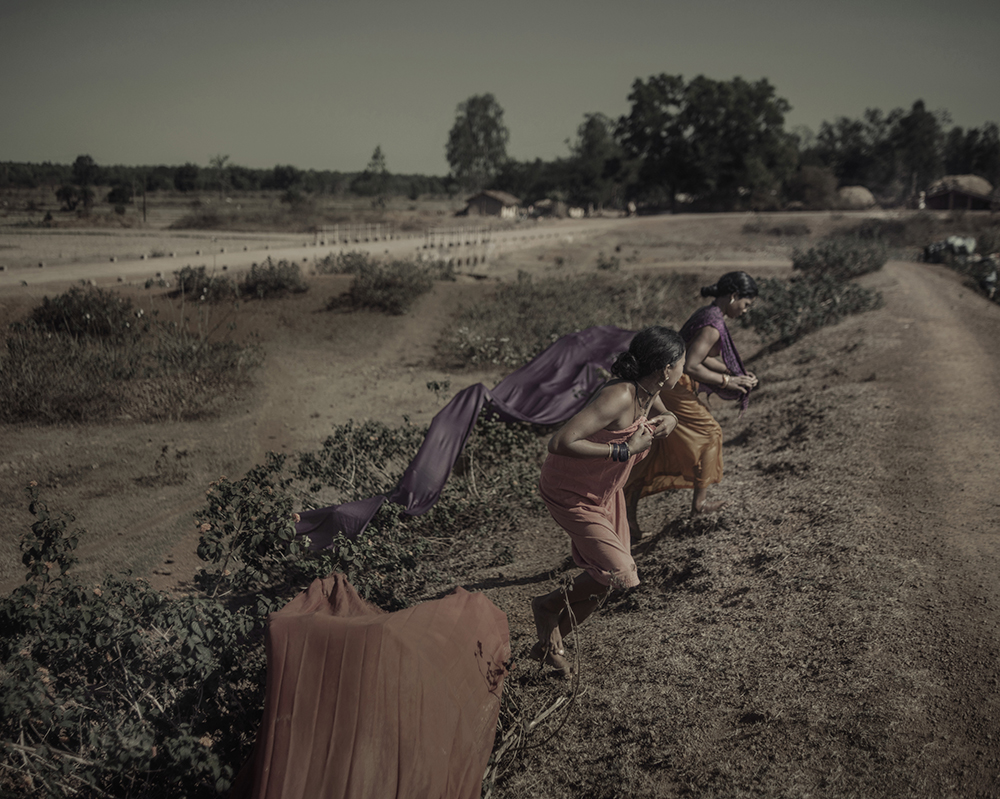 © Poulomi Basu from 'Centralia'.
Constituting an immersive installation of photography, film, and VR, the gallery and cinema spaces will showcase three of Poulomi's most acclaimed projects; To Conquer Her Land (2009 – 2012), Blood Speaks: A Ritual Of Exile (2013 – 2018), and Centralia (2010 – 2021).
Collectively, the works engage with issues of class, gender, and power to expose the marginalisation of women and indigenous communities in South Asia. Equally, these projects exemplify the strength of Poulomi's participants amid severe adversity.
Winner of the 2020 Rencontres d'Arles Discovery Award and the National Geographic Explorer 2020, and shortlisted for the Deutsche Börse Photography Foundation Prize 2021, Centralia is a docu-fiction which focuses on the under reported conflict between an indigenous group – fighting under the People's Liberation Guerrilla Army (PLGA) – and the Indian state.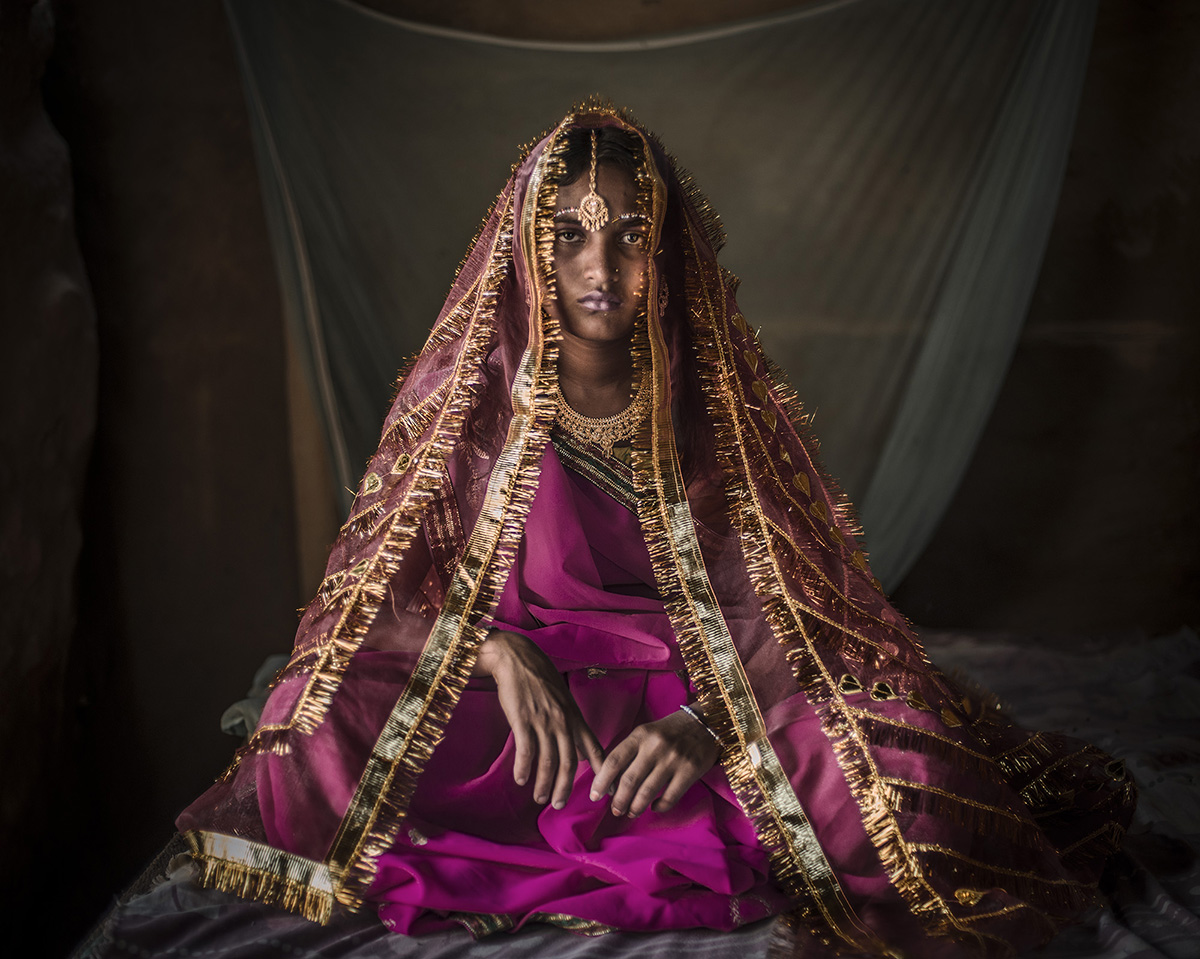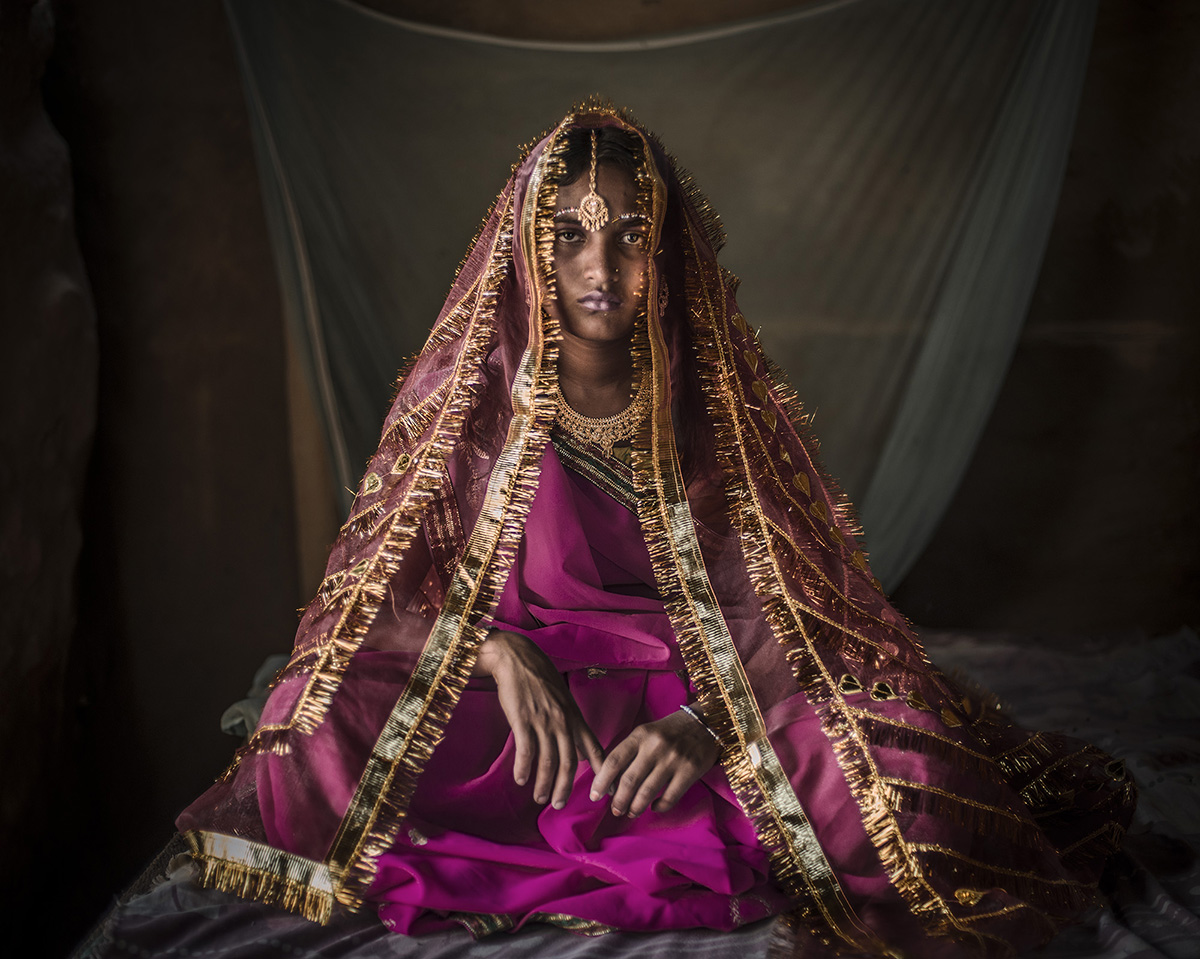 Anjali Kumari Khang is 12 years old. " I am not happy. I do not want to get married. I hope my husband gets a job in a foreign city. Then I can come back to my mother's home and stay for as long as I want to" Child marriage is rampant in these north eastern district of Nepal. Girl child are seen as a burden and an additional hand to feed and are oftn married off. However, it is also a popular belief that villagers often marry off their girls before their mentruation starts as it is believed if they do so, then their immediate family will got o heaven. Einerwa Village, Saptari district, Nepal.
Going beyond documentary convention, Centralia explores the unsteady relationship between reality and fiction – assessing how perceptions of truth can be manipulated.
Blood Speaks: A Ritual of Exile is a multimedia project which focuses on the Nepalese ritual of Chhaupadi – a practice wherein menstruating girls and women are forced to endure exile in rudimentary shelters, due to the belief in the 'impurity' of menstrual blood.
As well as illustrating the horrendous conditions suffered by women and girls in menstrual exile, Poulomi's work discusses the impact of Chhaupadi on women's development, investigating how the idea of 'untouchability' underpins other abuses such as child marriage and inadequate access to sanitation.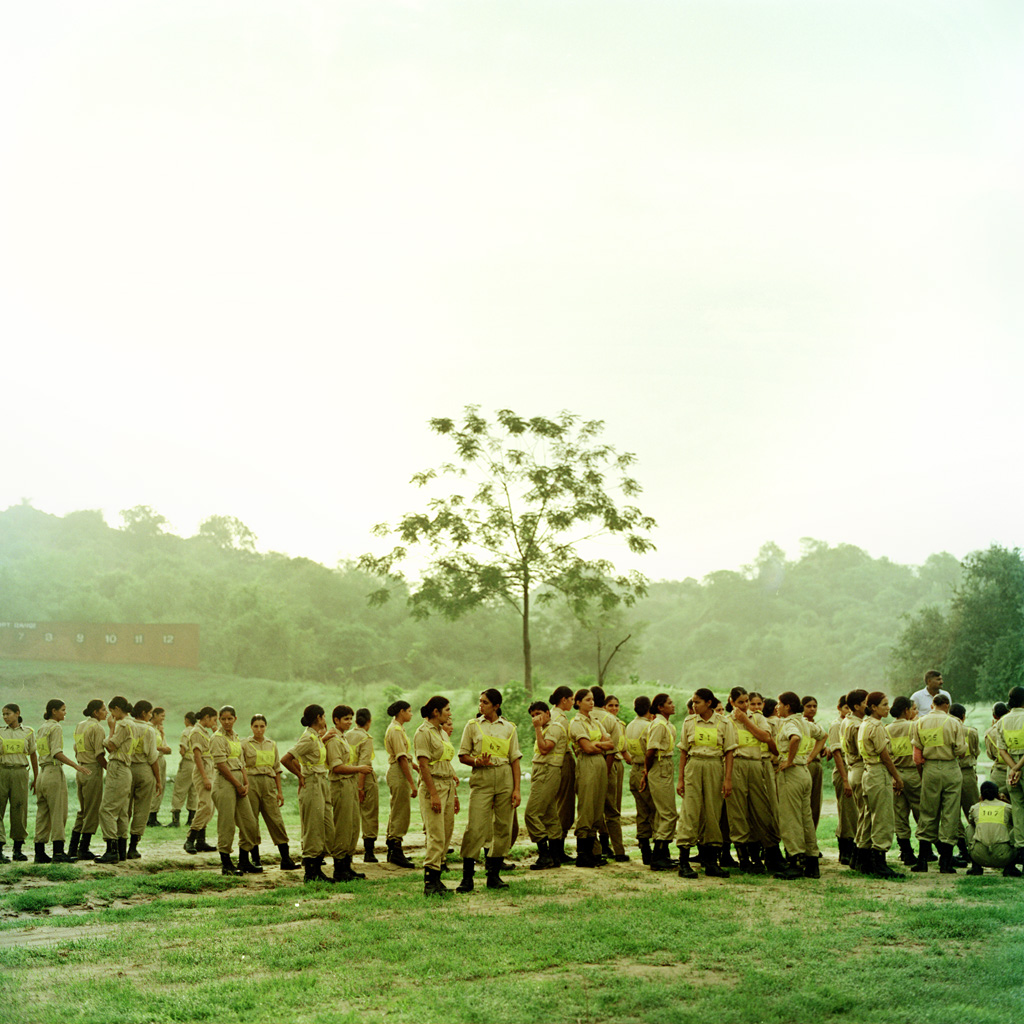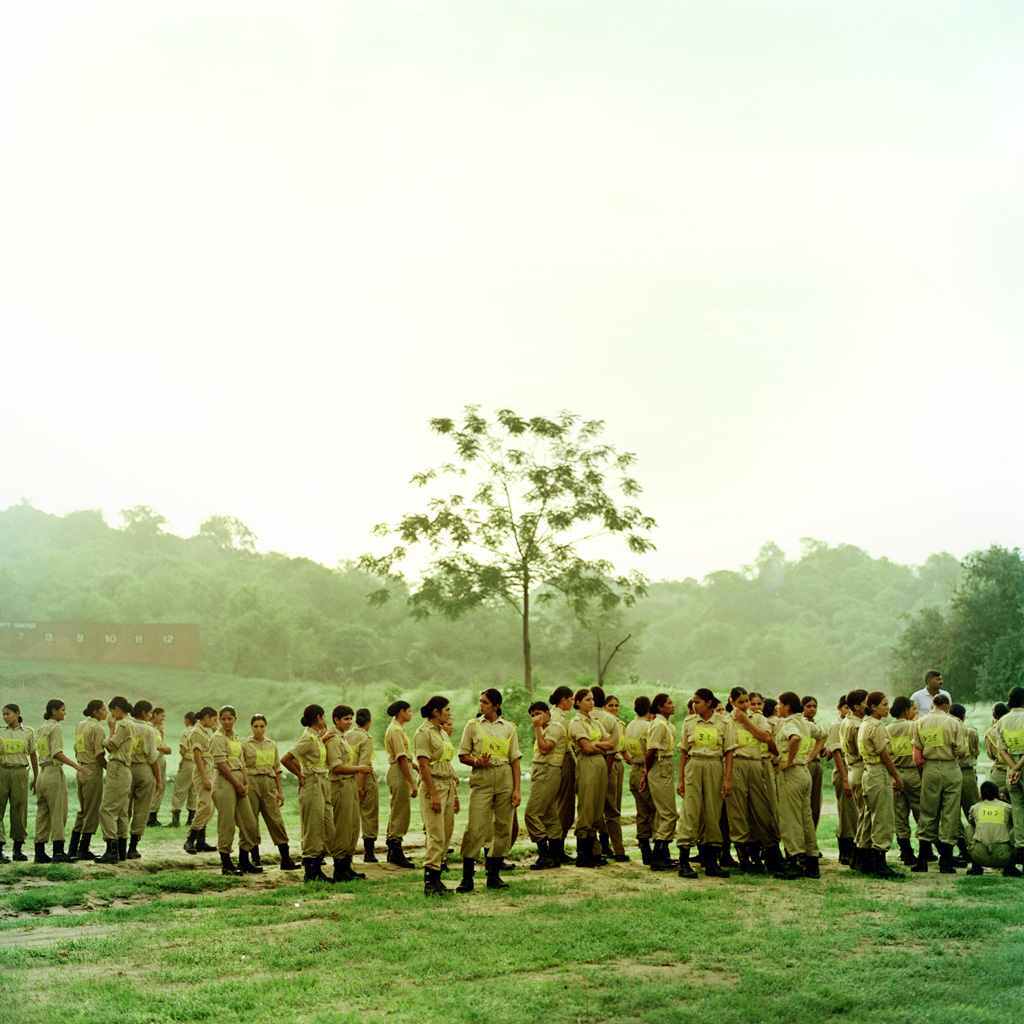 Untitled from the series To Conquer Her Land 2009 2012 © Poulomi Basu
To Conquer Her Land documents the border areas between India and Pakistan, exploring the transformation of women into soldiers.
It examines the ways in which these women navigate the formation of their own identity, wrestling with 'intricate issues of conflict, psychological warfare, class, youth, gender, love, peace, the concept of home, an undefined idea of patriotism, and the strength of the mind.'
According to Side Gallery, 'Throughout the progression of [Poulomi's] practice she matches style with substance, urgency with aesthetic, art with activism and fake news with revealing realities.
'By carefully orchestrating the juxtapositions of different visual material, honouring a collaborative approach and employing old and new technologies throughout her works, [Poulomi] reveals the normalization of violence and the mechanisms of conflict from many different perspectives.'
While challenging injustice and advocating for urgent political, social, and environmental change, Poulomi's work emphasises the fortitude and agency of her participants, with whom she builds relationships over time. For this reason, her work enables neglected voices to come to the fore – crucially, via their own words.
Curated by Liz Hingley, ERUPTIONS: a decade of creation – Poulomi Basu is on view at Side Gallery, Newcastle, from 30th October 2021 – 6th February 2022.
You might be interested in…
Choosing to Challenge Representation of Survivors of Abuse
Smita Sharma work focuses on human rights, gender, crime and social issues. Her photographic oeuvre includes documenting child marriage in Nepal, teenage pregnancy in Kenya, sexual slavery in Central African Republic, and the murdered transport workers of Guatemala.
Living Amidst Adversity
Hannah Reyes Morales is a Filipina photographer and National Geographic Explorer who was awarded the 2020 ICP Infinity Award for Documentary Practice and Visual Journalism. Calling from her home in Manila, Hannah tells Hundred Heroines' Enez Nathié about her pathway into photography and how she has found her voice as a storyteller.