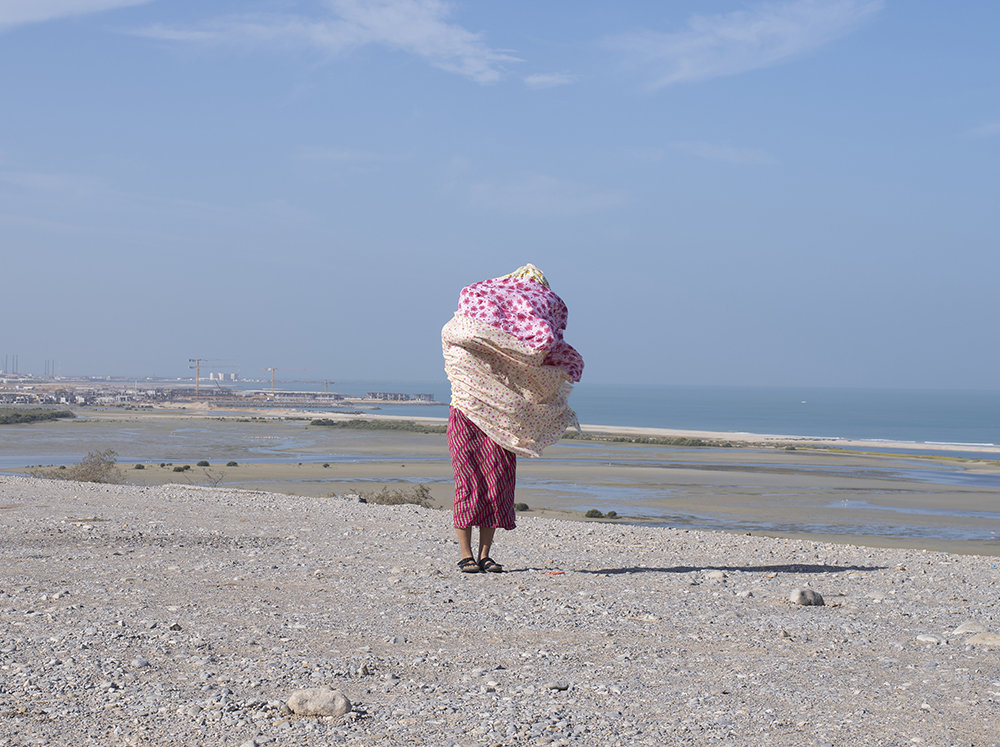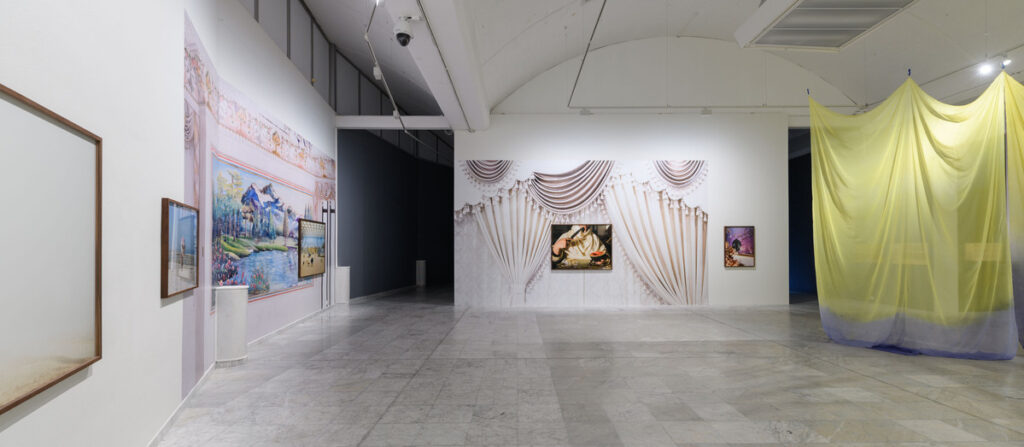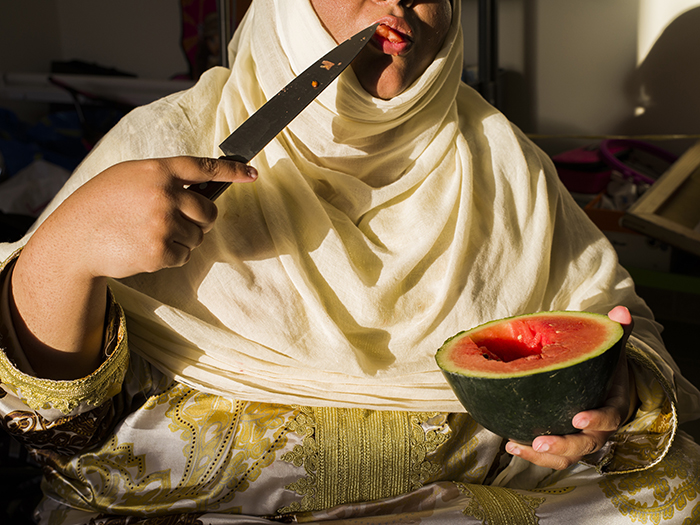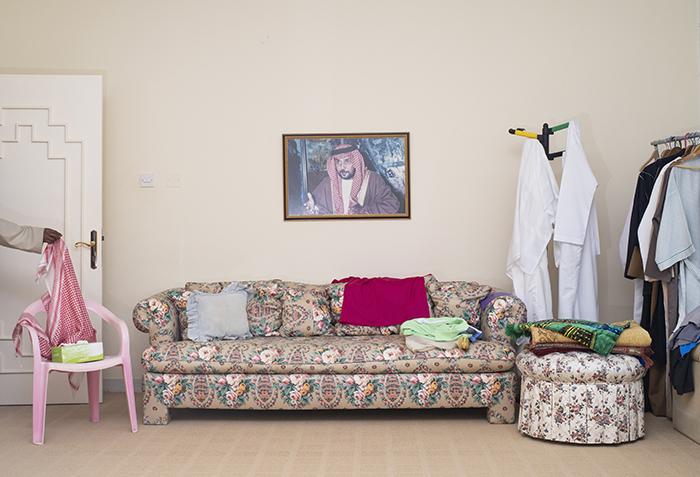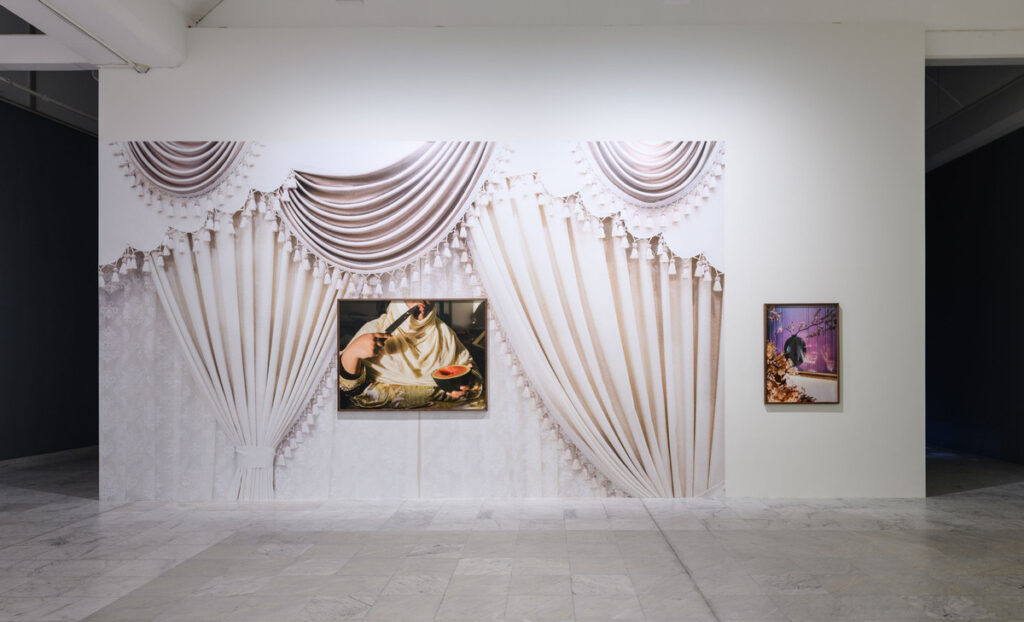 Photographer Farah Al Qasimi displays in group exhibition Experiences of Oil held at Stavanger Art Museum, Norway until April 18, 2022
Crude oil fuels modernity as we know it. Relied upon for communication and transportation, oil comprises the very fabric of our material surroundings. 
Perpetually in proximity, it shapes both individual and collective identities; within this dense, contentious liquid lies an iridescent spectrum of experiences, perspectives, and journeys.
In Norway, the oil history began with the discovery of the Ekofisk field in 1969. Across the world, other countries have their own stories; the first oil-producing well was drilled in south-eastern Trinidad in 1857.
At Stavanger Art Museum, curators Anne Szefer Karlsen and Helga Nyman have compiled a series of work by fifteen artists and art collectives, including leading women in photography, which charts the multifaceted narrative of oil.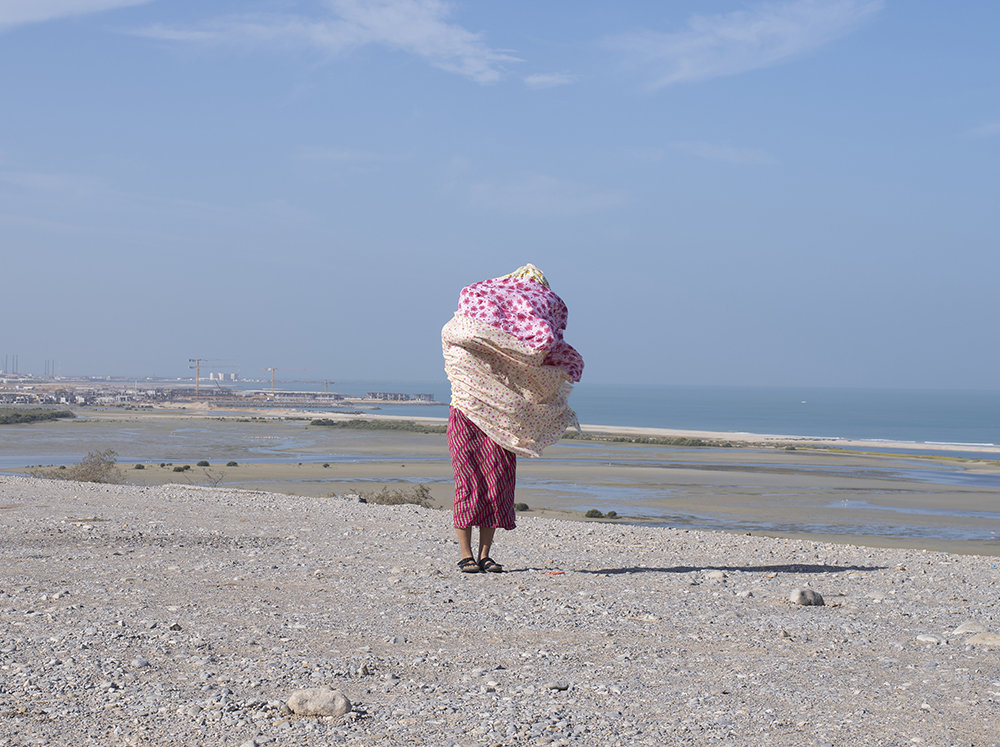 Wrestling With Spectres, 2019 © Farah Al Qasimi Archival Inkjet print 102x74cm (29x40_in.) Edition of 5 + 2AP
Selecting work by Norwegian and international artists, the curators aim to show how oil bridges connections across boundaries – for better or worse – through its influence upon material wealth, political conflicts, and the vast destruction of nature.
The exhibition looks squarely into oil's 'dark mirror surface', illustrating 'the consequences of the destitution of nature and humans'. While oil is not visually present in all the images, it permeates each of the works.
A renowned photographer, videographer, and performance artist, Farah Al Qasimi creates alternative narratives of Arab culture, style, and interior spaces. 
In the series Arrival, featured in Experiences of Oil, Farah explores the colonial history of the United Arab Emirates by examining the history of photography in the Gulf region. 
According to Stavanger Art Museum, Farah's decision to '[cut] the figures' in her images by 'concealing them or letting them slide out of the picture' allows them to 'escape the anthropological gaze.
'Instead, our attention is directed towards the interior and signs of personal style and taste to emphasise how humans are shaped by economic, political, and social structures.'
Commenting upon the exhibition, curators Anne and Helga stated:
'[…] we want to create a space for reflection and for comparison. By creating exchange and examining similarities between different oil producing societies, we might be able to challenge our own understanding of ourselves and our part in a global, pressing situation.'
The second part of a project that began with the international conference Experiences of Oil in November, 2020, and will be completed with the anthology Experiences of Oil (to be published in April 2022), the exhibition is on display at Stavanger Art Museum until 18th April 2022.
You might be interested in…
Studio Takeover by Mónica Alcázar-Duarte
We're thrilled to announce our first studio takeover at Jolt! Astro 2030 : Present Future is an interactive, multi media presentation created by Mónica Alcázar-Duarte.