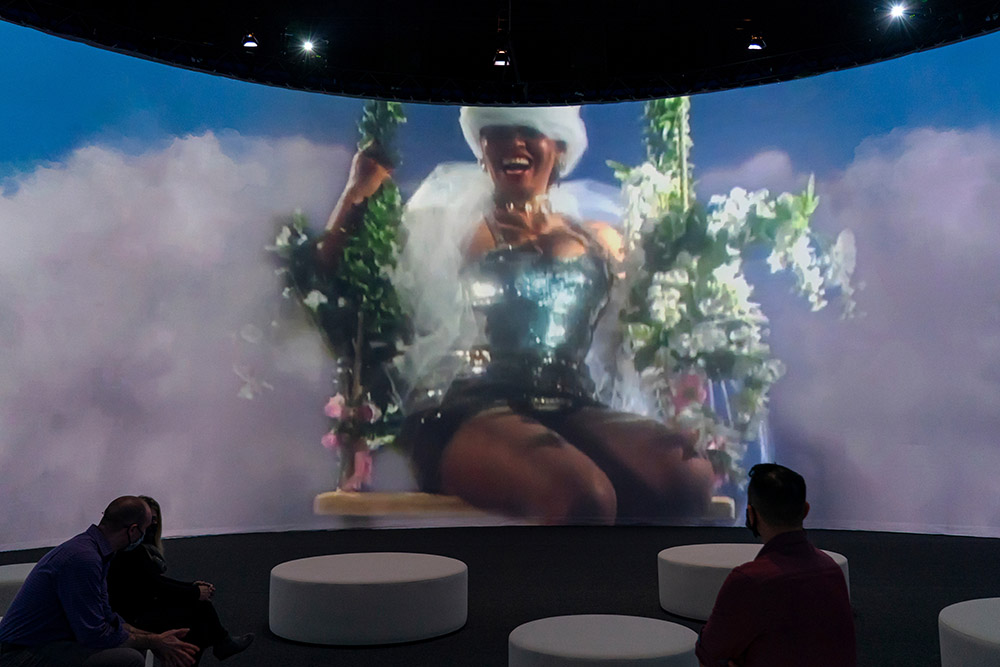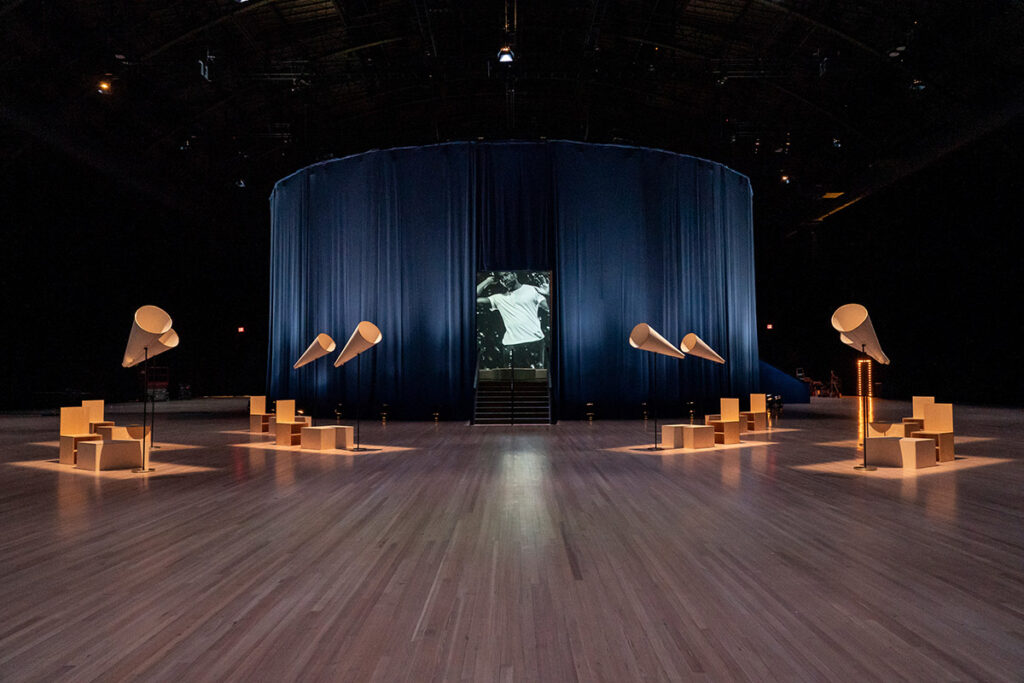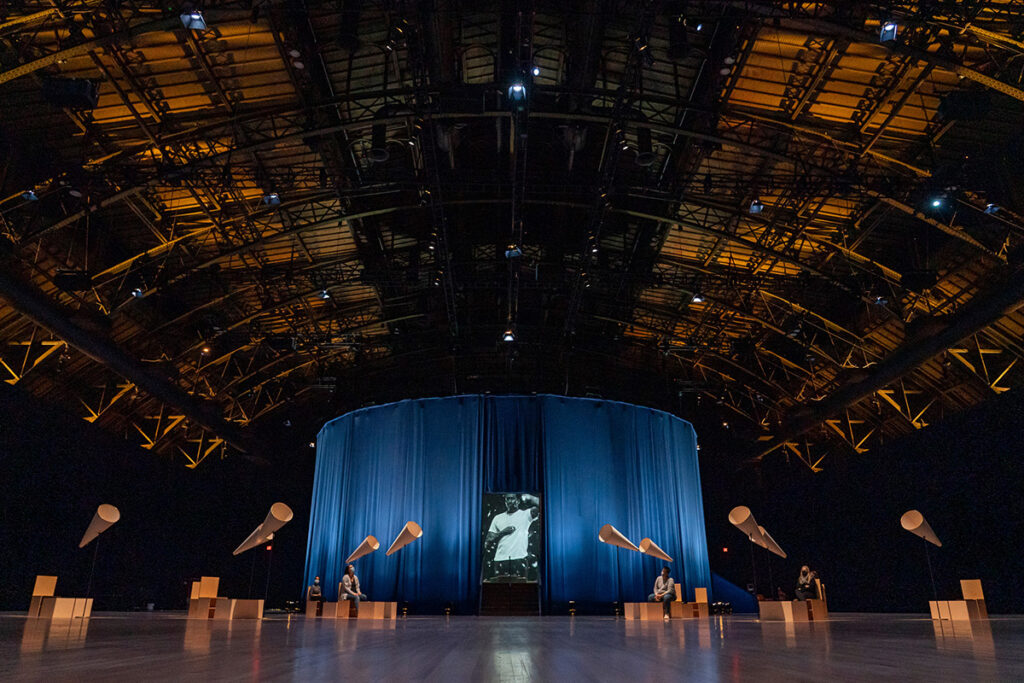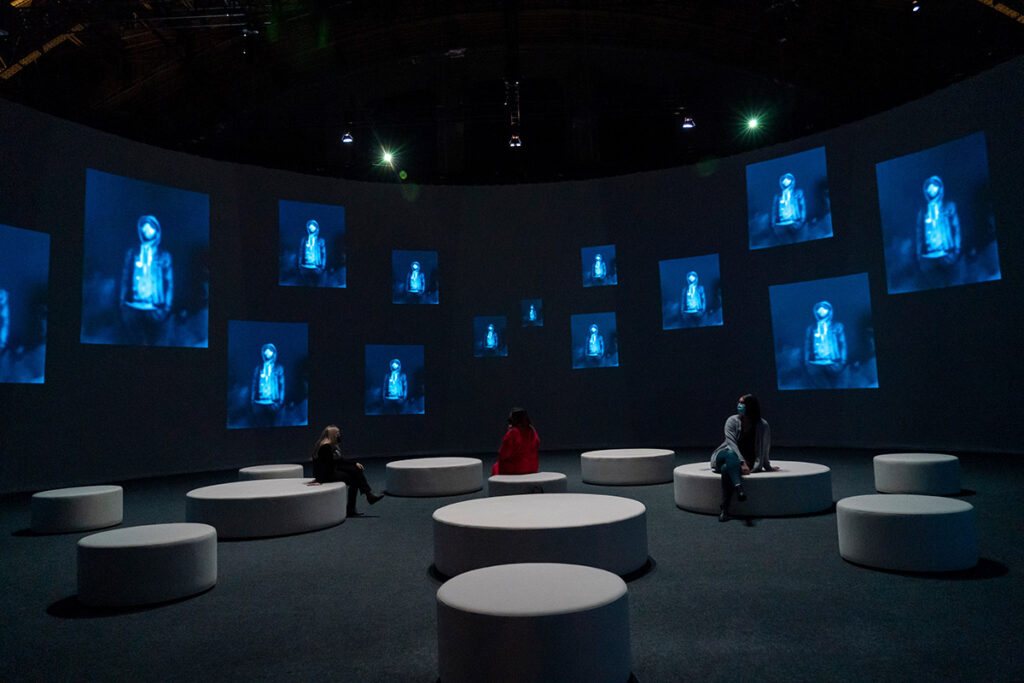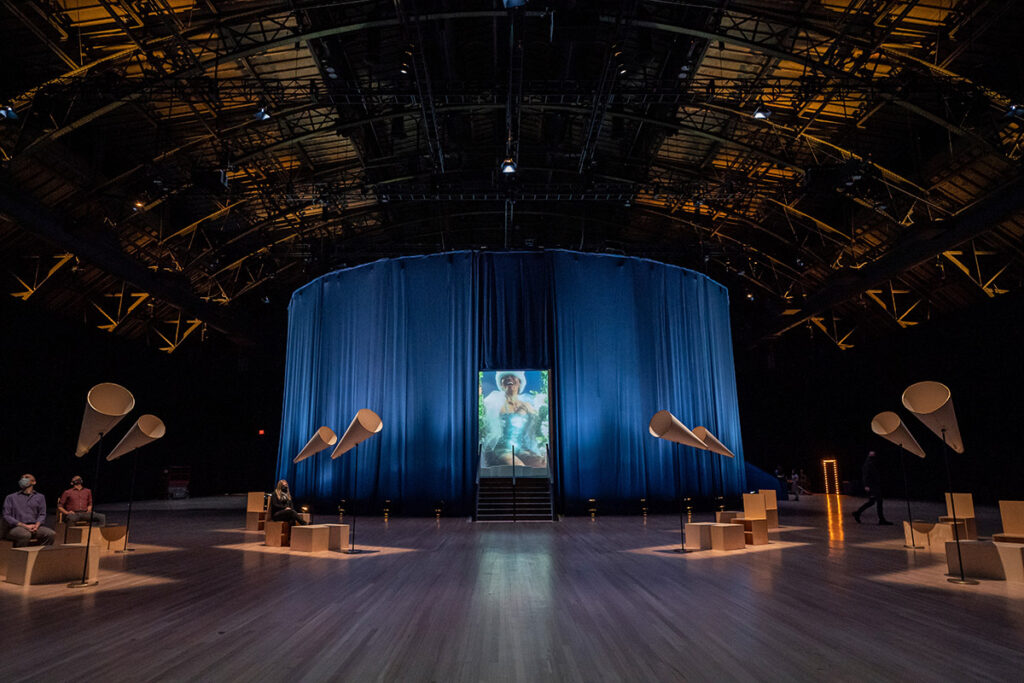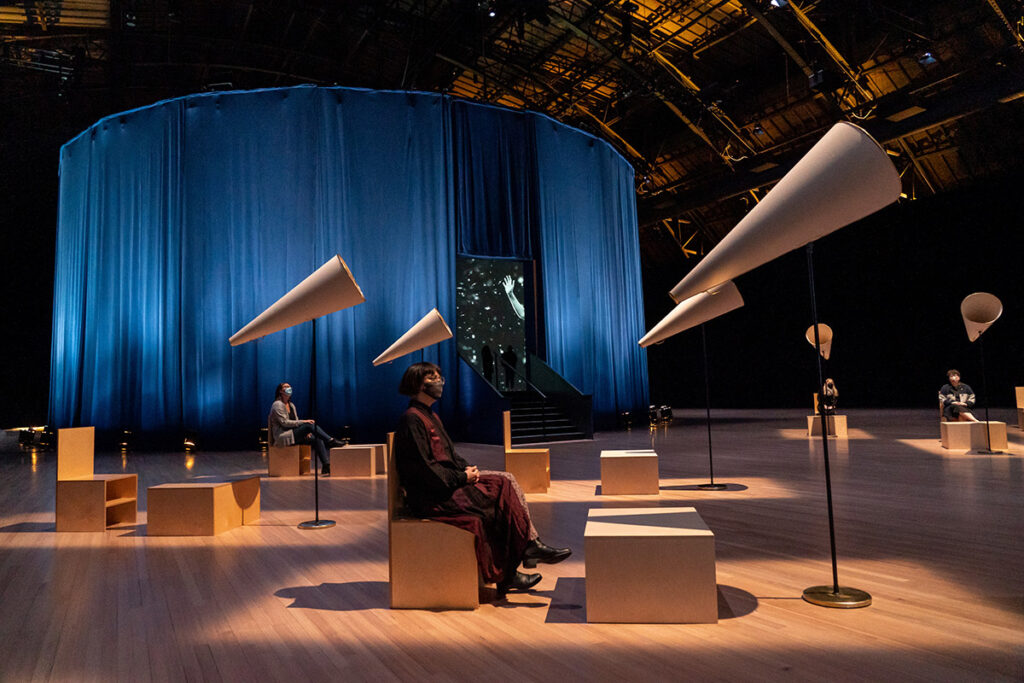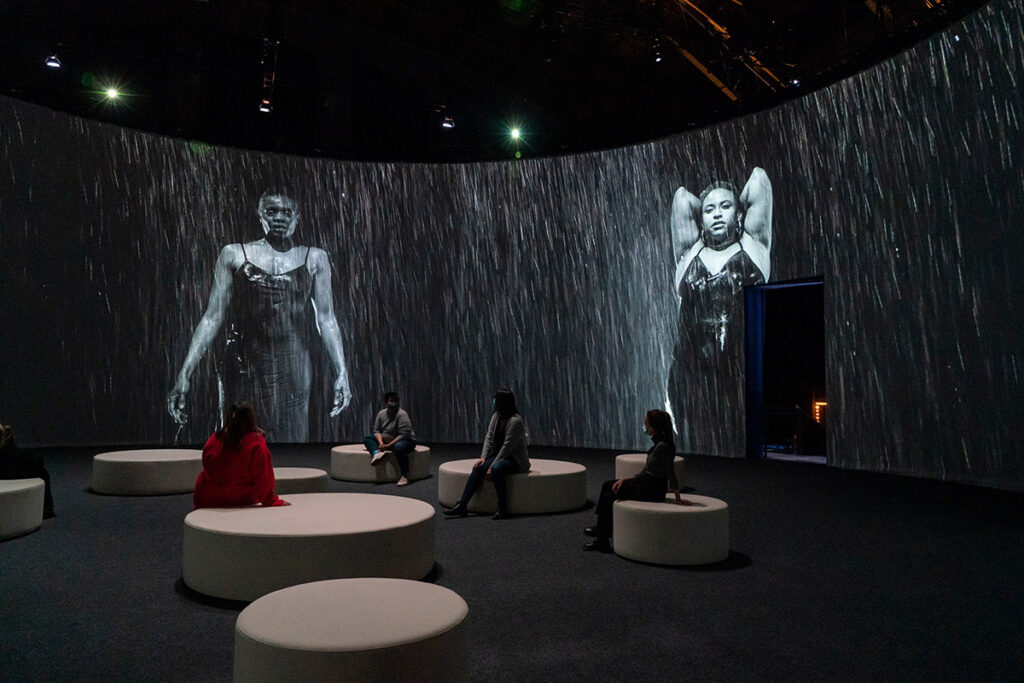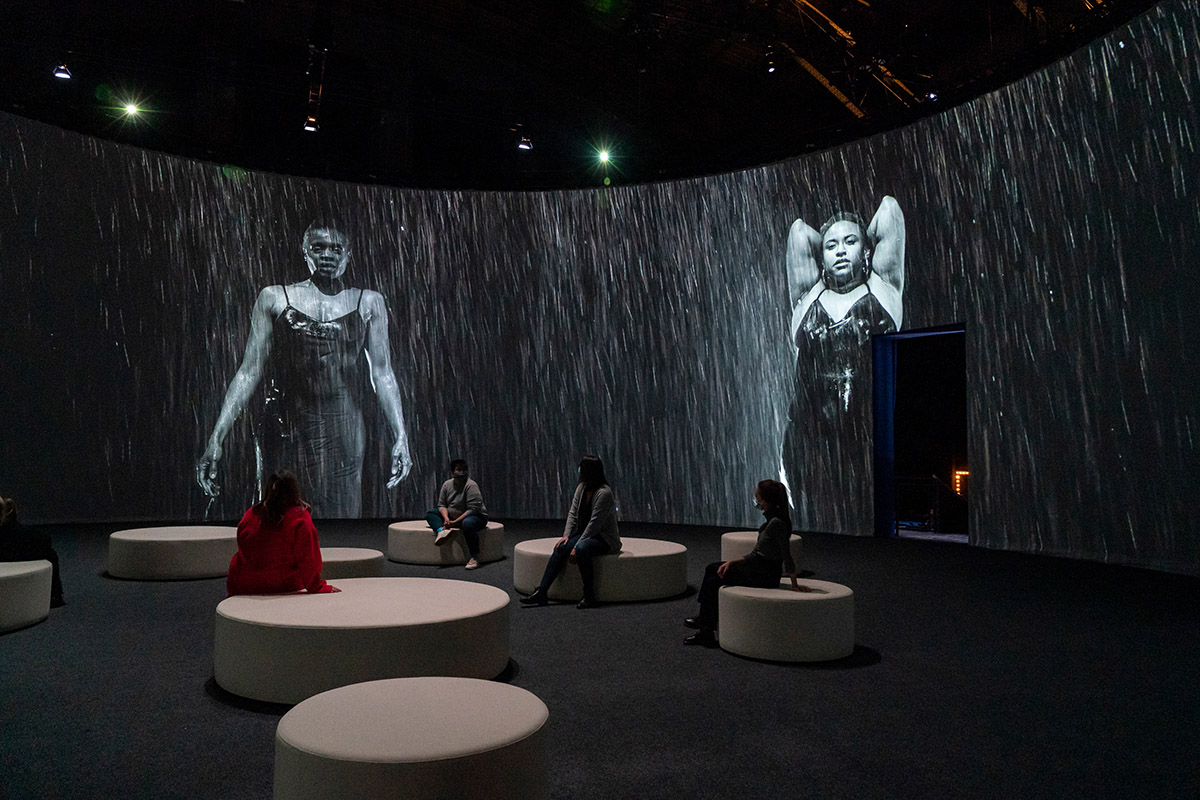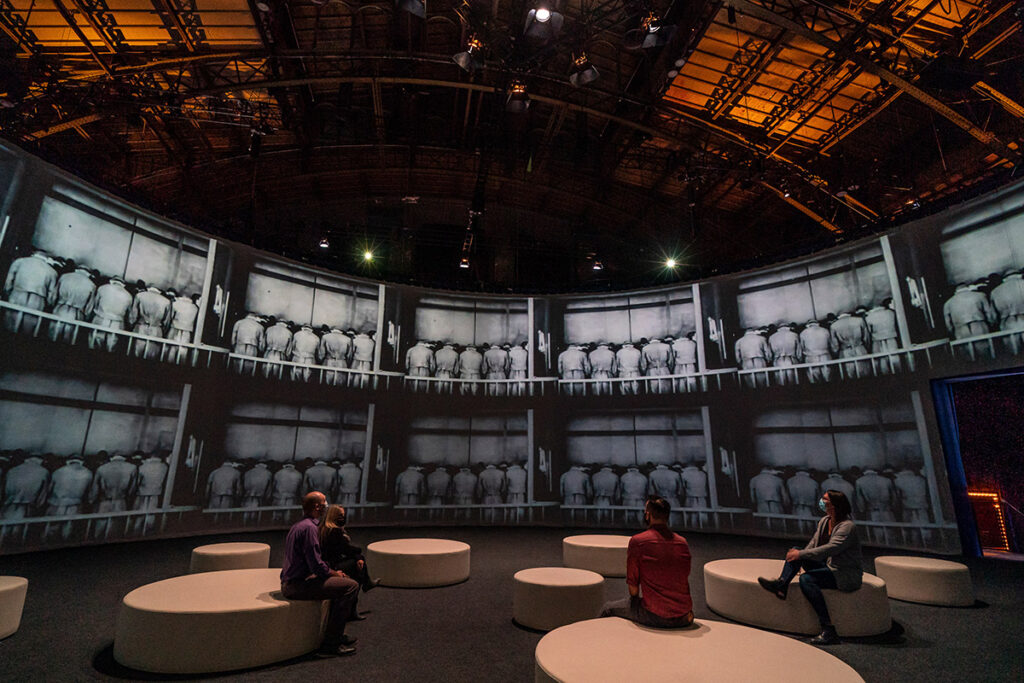 Contemporary Heroines Carrie Mae Weems brings her largest exhibition in 10 years to New York, on view until Dec 31, 2021
One of the leading women in photography today, and one of North America's most influential contemporary artists, Carrie Mae Weems has spent her career interrogating the paradigms of contemporary culture.
This December, Carrie's largest exhibition in the last decade is on display at Park Avenue Armory's Drill Hall – an historic National Guard armoury building in New York.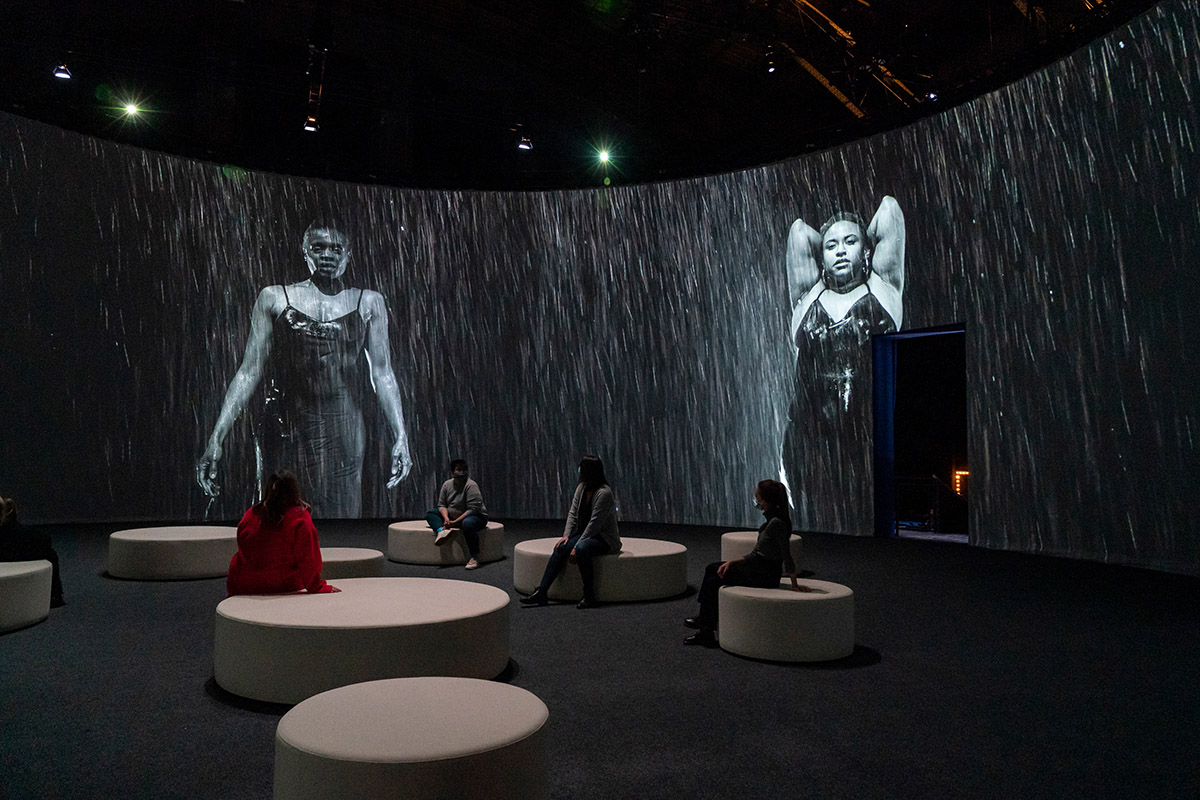 The Park Avenue Armory presents Carrie Mae Weems, The Shape of Things, a multi-disciplinary installation in the Amory's Drill Hall on November 30, 2021. Photo Credit: Stephanie Berger
Carrie's approach is thematically and materially diverse; while developing her practice, she has experimented with media including photographs, text, fabric, audio, digital images, installation, and video.
Featuring the premiere of multidisciplinary commissions which reflect on the past five years in North America, The Shape of Things includes several multimedia installations, a performance series, and a public assembly.
The Shape of Things builds on work produced by Carrie during her 2017 residency at the Armory. Conceived as a 'platform for collective investigation and reflection on the complexity of the American experience', the work consists of a dynamic cyclorama – an immersive 360° video installation.
The visuals – paired with original music by Jawwaad Taylor – articulate 'the rise of the right along with its puppeteers, clowns, jokers and two-faced speakers & spies, charlatans & prophets of fake news, conspiracy theorists against the emerging forces of progress.'
As Carrie describes:
"In this world, 'normal' is turned on its head and all bets are off […] It is a time of murder, mayhem and mass protest and when covert operators of corruption bear their heads for all to see. My work centers on what happens when all facades are stripped away, and the people are left standing face to face with the realities of our time."
Beyond critique, The Shape of Things suggests the potential for collaboration to initiate positive change. According to curator Tom Eccles, 'By inviting the public to experience the work through media spanning video, performance, and music, [Carrie] embraces the concept of community as a path forward through these turbulent times.'
The Shape of Things is on view at Park Avenue Armory, New York from 2nd December until 31st December, 2021. Please visit the Park Avenue Armory website for more information, including holiday opening times.
You might be interested in…