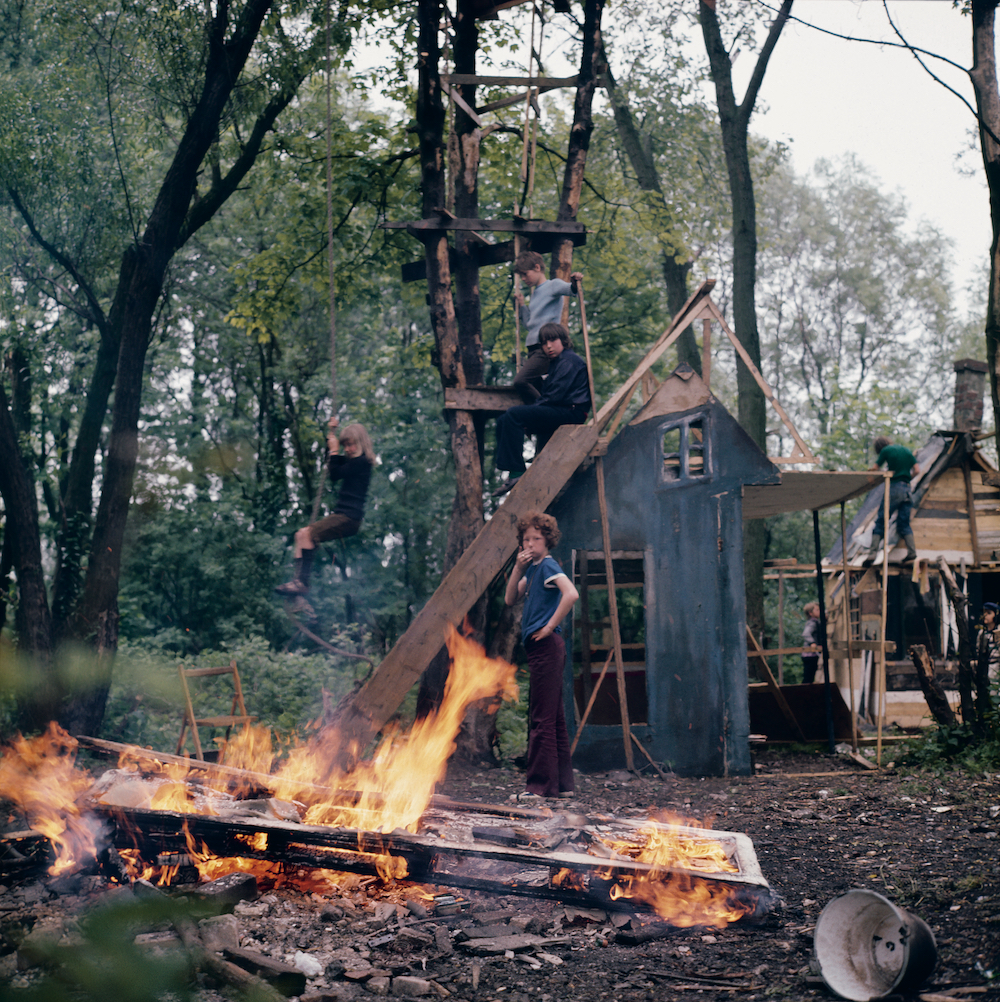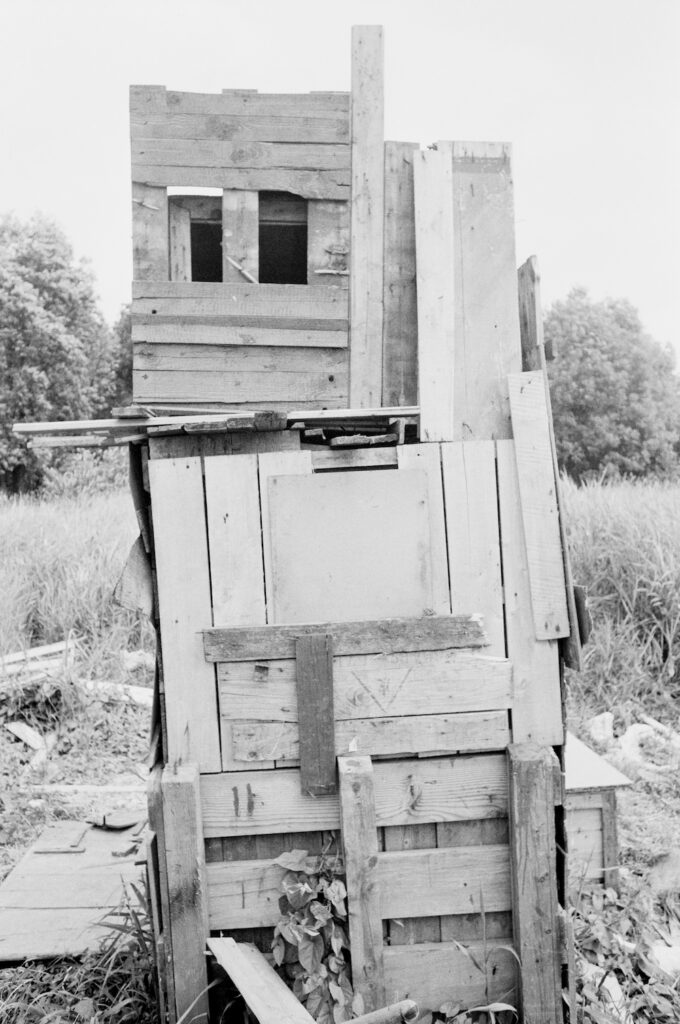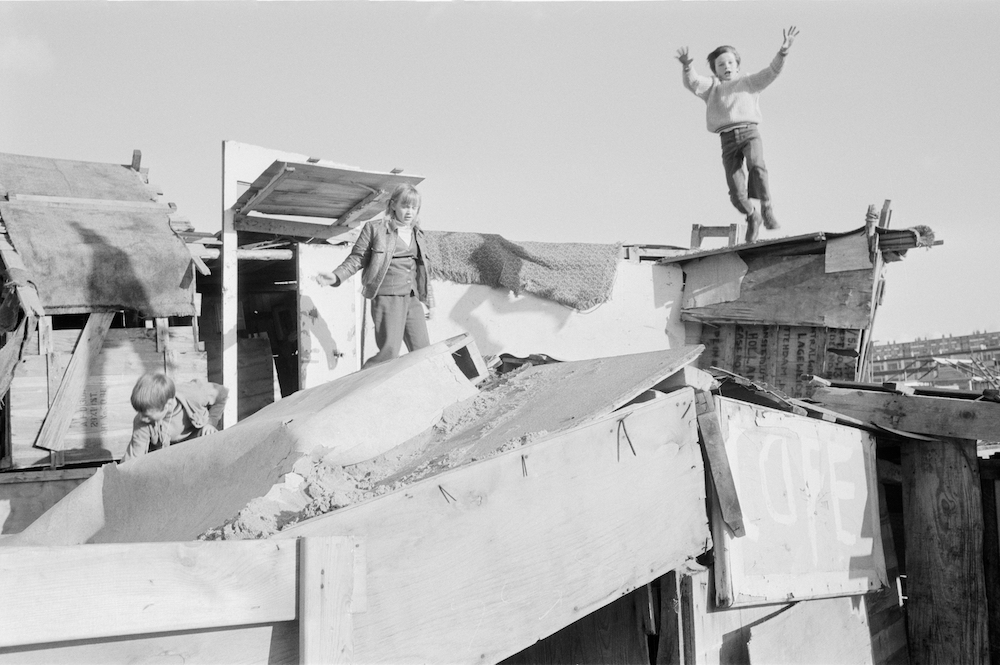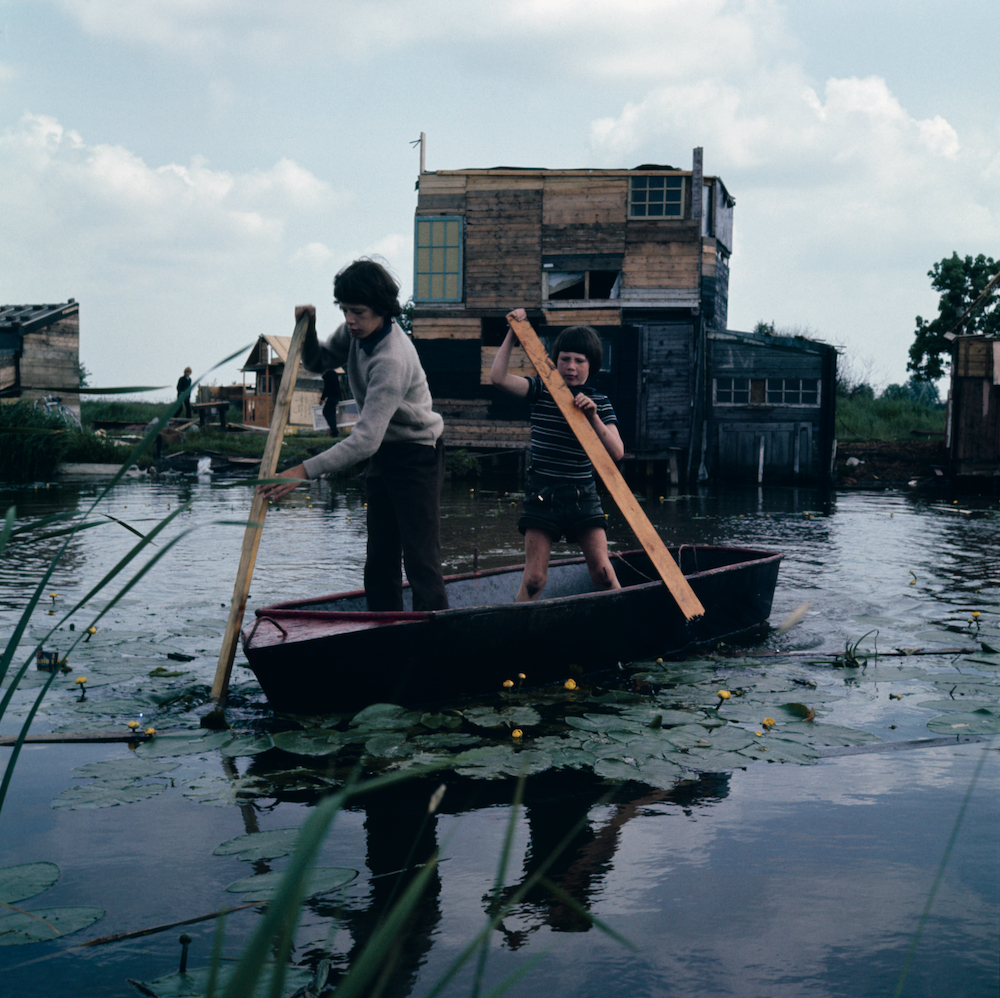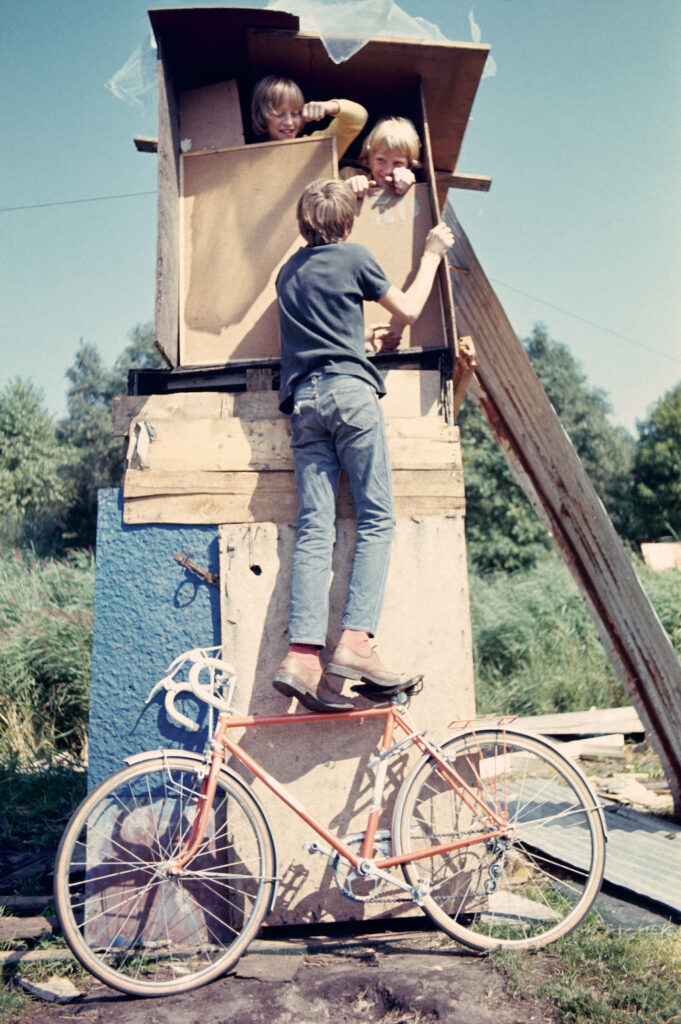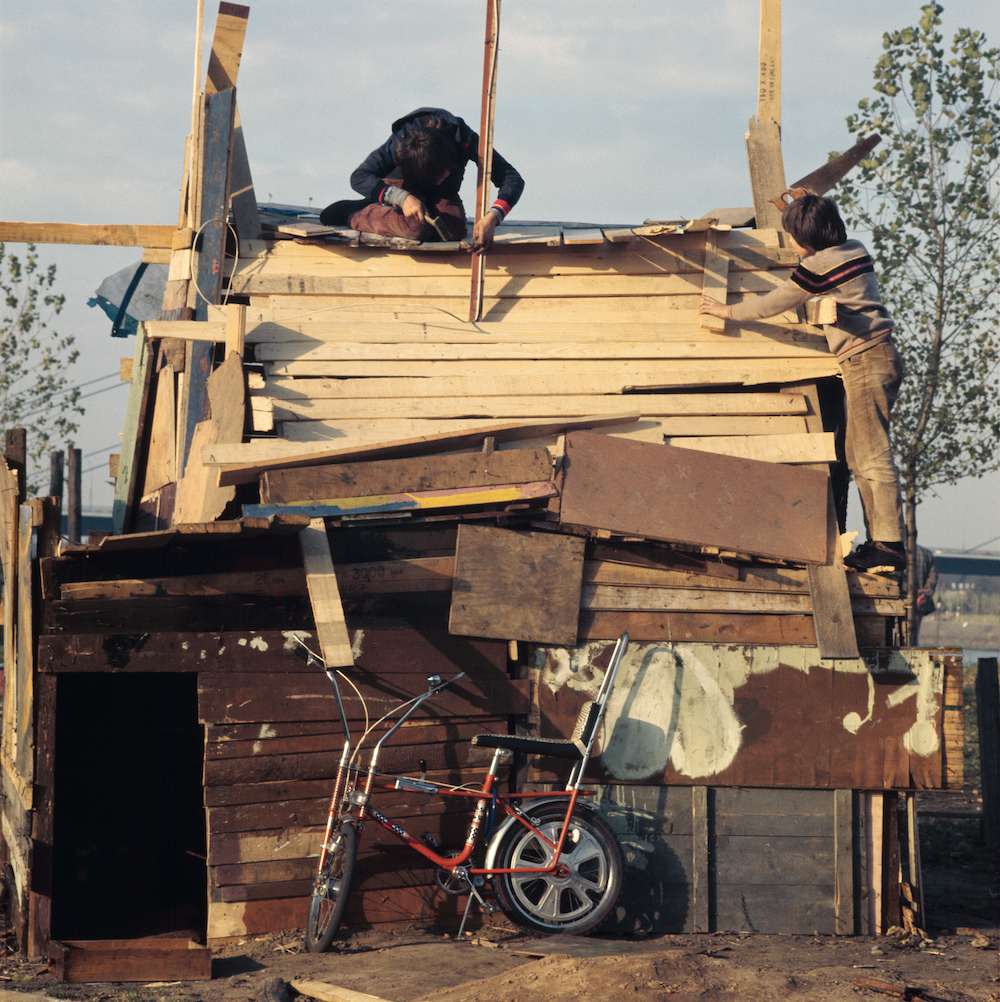 Ursula Schulz-Dornburg explores the 'Huts, Temples, Castles' of Amsterdam's Jongensland
'In waste products [children] recognize the face that the world of things turns directly and solely to them.' – Walter Benjamin, 1924
Radical Imagination
Among the leading women in photography, Ursula Schulz-Dornburg is renowned for an oeuvre which presents the complex bond between landscape and human civilization. Huts, Temples, Castles – her latest photobook, published by MACK – revisits her early work to explore the foundations of her practice.
'Jongensland', founded in the wake of the Second World War, was Amsterdam's answer to children running amok among the city's streets. Located on an island accessible only via a boat trip across a canal, it was conceived as a space where children could create, destroy and rebuild a world of their own design – largely without adult supervision.
A New Youth Culture
In 1969, when Ursula moved to Düsseldorf with her two young children, she discovered Jongensland ('Boysland', although girls were occasionally admitted in spite of the name) on the other side of the border from Germany's strictly regulated playgrounds. Fascinated by the sprawling, improvised buildings, she made extensive photographs illustrating their construction and demolition.
In this previously unpublished collection of images by Ursula, radical architecture emerges from stacks of plywood and corrugated metal. The photographs, a mix of colour and black and white photography, reveal the sculptural, imaginative quality of the structures. Often depicting collaboration, the series captures the co-operative environment wherein the children would cook food, raise animals, build fires and trade with each other.
Dwelling on Dwellings
For architectural historian Tom Wilkinson, whose essay comprises the book's textual element, Jongensland represents a form of resistance to 'bureaucratic rationality'. Referencing contemporary and historical debates surrounding the architecture of play, Tom argues that the playground constituted the 'high point of a new youth culture' which was echoed by many Surrealists and architects of the period.
The early work in Huts, Temples, Castles forms a blueprint for Ursula's later series, which studies overlooked forms of shelter and dwelling across the world. In The Land in Between, also published by MACK, Ursula explores 'the construction of power though the built environment and its inevitable impermanence'. 
While such impermanence has so often been a source of pathos in art, Huts, Temples, Castles – and through it, the young builders of Jongensland – reminds us that embracing the finite can be a liberating pathway to freedom and play.
Huts, Temples, Castles is published by MACK.