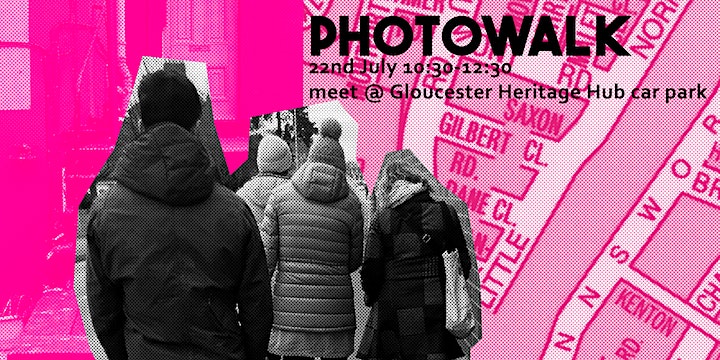 Historic Tour of Kingsholm with Anna Morris
** NEW DATE** rain stopped play on the previous walk
We're ecstatic that archaeologist Anna Morris is returning to lead our next free Glostorama! Photo Walk on 29th July 2023, Starting at the Gloucester Heritage Hub at 11:00am
Anna will be taking us on an historic tour of Kingsholm on 22nd July, Starting at the Heritage Hub 11:00 we will explore local history in this lesser known area of Gloucester. We will end at the Hungry Bean Cafe for coffee and cake at 12:30.
No prior experience of photography required, just curiosity and creativity. Feel free to bring a mobile phone or camera to record your images! The walk will primarily follow an accessible route around the local streets on pavements.
We want our walks to be accessible, safe and enjoyable for all, if you have any questions about the event, please email harriet@hundredheroines.org prior so that we can discuss any issues you may have.
Contact number for the day: 07539960636
Small Print
By signing up for this Glostorama! photowalk, you accept that you take part entirely at your own risk.
Organisers will not be held legally or otherwise responsible for any accidents or other unforeseen occurrences during the event. We ask that you consider and assess your own risk of participation prior to joining.
We ask that you wear sturdy shoes and bring clothing to suit the ever changing British weather and bring a drink or snack if you will need these.
Please advise us as soon as possible if you experience any difficulties during the walk.