Drawing from life's influences is only natural for photographers, but what happens when that influence is deeply personal and oftentimes even painful?
Throughout history all the great artists have created from love (or at least lust). To show the many different directions romantic relationships may take, we have rounded up six contemporary women photographers who have documented love. Whether that's their personal experience or as an outsider looking in.
Pixy Liao – Experimental Relationships (2007-Ongoing)
Pixy Liao and boyfriend-cum-muse Moro have been exploring the dynamics of their bond within Experimental Relationships.
Throughout the 15-year-long project, Pixy comments on the power structure within 'traditional' heteronormative couples and together they have pushed the boundaries on love to decide what a relationship can look like.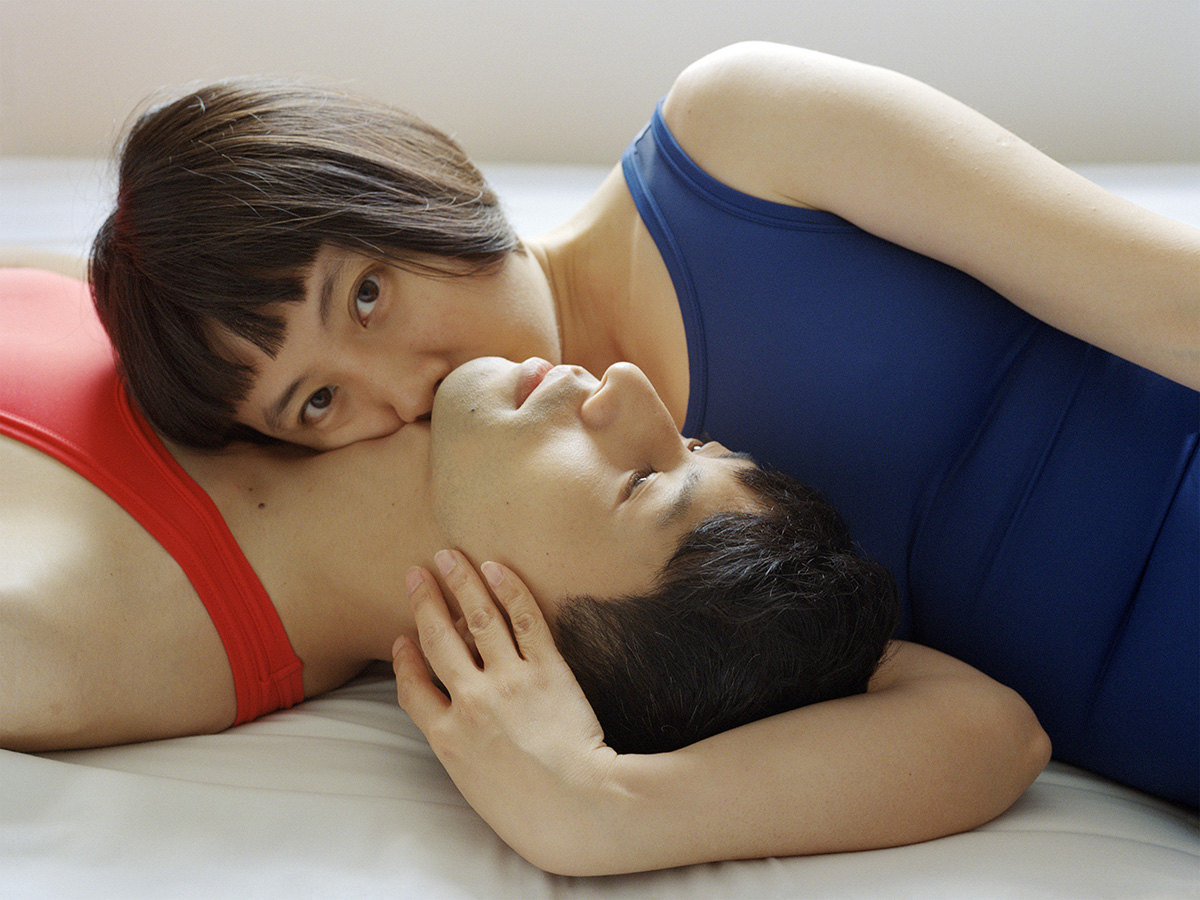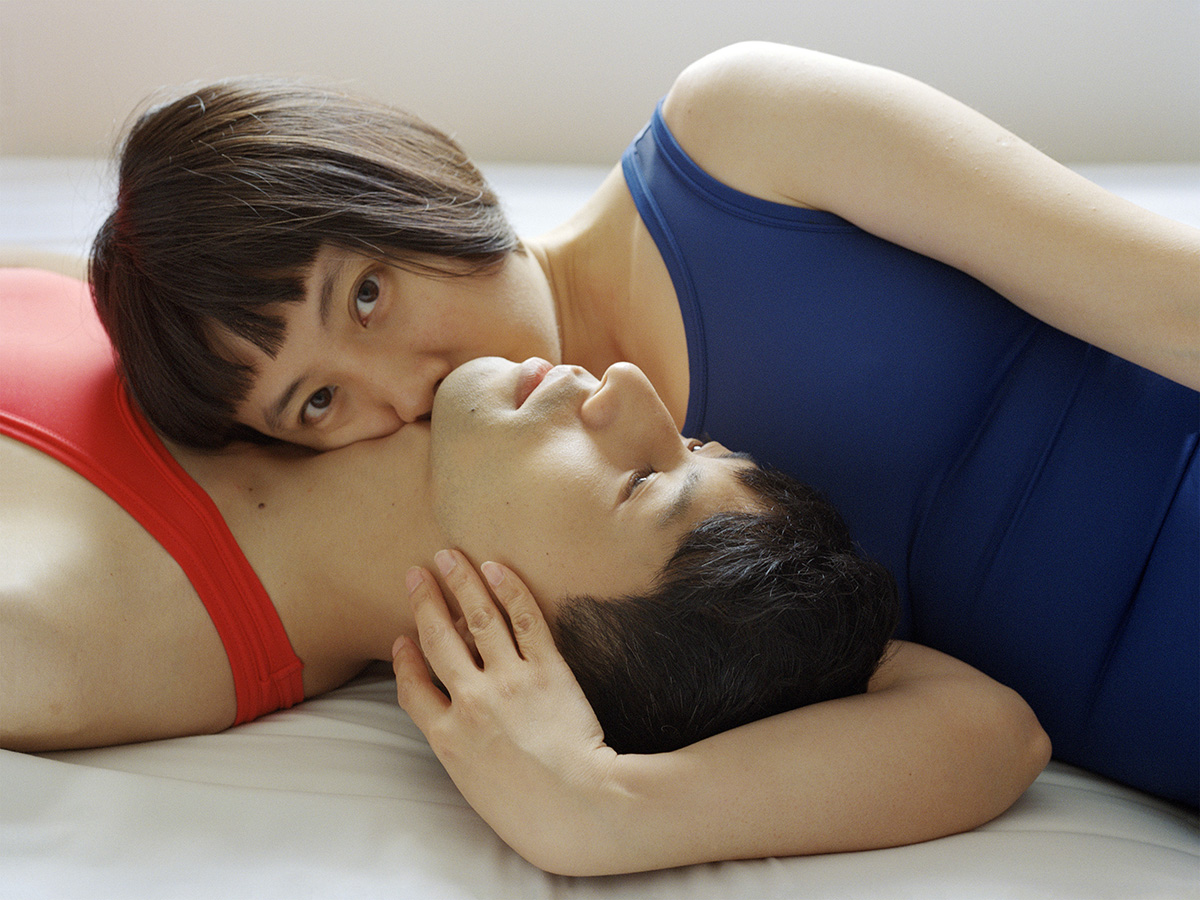 Bed Wrestling, from the Experimental Relationship series, 2019. © Pixy Liao
Natasha Caruana – Love Bomb (2014)
Alongside love there is sometimes a thin boundary that can edge into control and hate. Natasha Caruana's series Love Bomb (2014) features love potions that she researched on the internet, created and then photographed as an attempt to stay within love and avoid hate-filled heartbreak.
During research for Love Bomb, Natasha discovered that scientists studying the physical nature of hate have observed how romantic love and hatred provoke similar neuron activity in the brain…
Isadora Kosofsky – Senior Love Triangle
Isadora Kosofsky is here to prove that love and lust (and the baggage that comes with both) has no age limit with Senior Love Triangle.
The long term project follows Jeanie, age 81; Will, 84; and Adina, 90 tied up in romance and jealousy while in the confines of a care-home. Isadora captures the full spectrum emotions of all three partners while holding a mirror up to society's preconceptions regarding the elderly and love.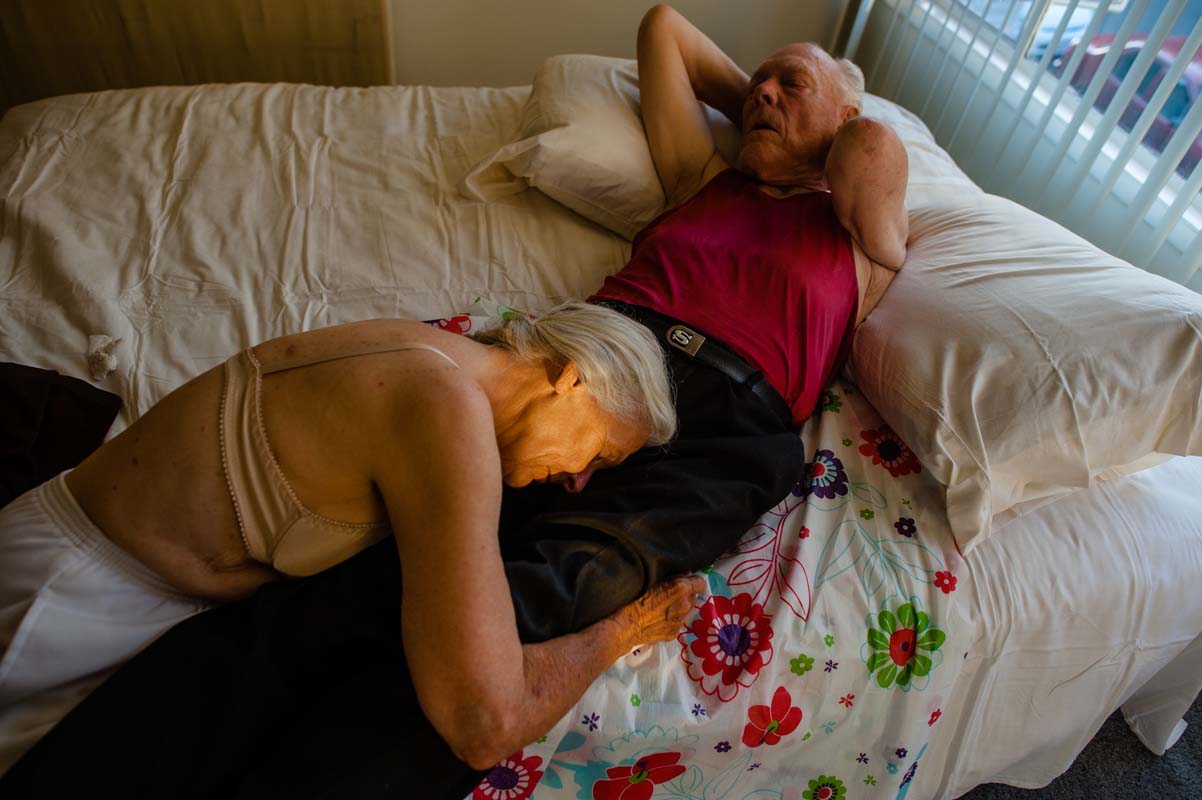 From the series: Senior Love Triangle. Jeanie and Will lie on the bed at his newly rented studio apartment in Los Angeles. © Isadora Kosofsky
Sophie Calle – Take Care of Yourself (2007)
One photographer to turn heartbreak into art is Sophie Calle. After receiving a break-up letter, Sophie distributed the note to over 100 women to get their personal interpretation of what it meant.
Taking the final line of the letter, Take Care of Yourself is a compendium of responses from a variety of professional women, including those from artists, dancers, psychoanalysts and lawyers.
Hinda Schuman – Dear Shirley (Published 2018)
Amongst the messiness of love and heart-ache, it can also provide the space to uncover what you truly want and who you are. One Heroine to photograph this self-exploration is Hinda Schuman.
Dear Shirley documents Hinda's divorce from her husband, Jeremy, in 1981 and falling in love with Susan and coming out as a lesbian. Spanning four decades and split into two parts; first the dissolution of her 10 years relationship with Jeremy then 25 years later when she separates from Susan.
Carrie Mae Weems – The Kitchen Table Series (1990)
When falling in love sometimes it can be hard to hold onto who you are. Carrie Mae Weems' iconic The Kitchen Table Series looks at a woman's place in the home and the many roles she takes, from lover to mother.
'Kitchen Table Series seeks to reposition and reimagine the possibility of women and the possibility of people of color, and has to do with, in the artist's words, "unrequited love."' – Artbook
You might be interested in…
5 Artists Who Aim to Destigmatise Mental Health
At Hundred Heroines we want to help raise awareness by choosing women photographers who are all using their art, their creativity to speak about mental health.
6 Pioneering Black Women Photographers You Should Know
In order to pay true homage to the trail-blazing women photographers, we have listed six Black women you should know…