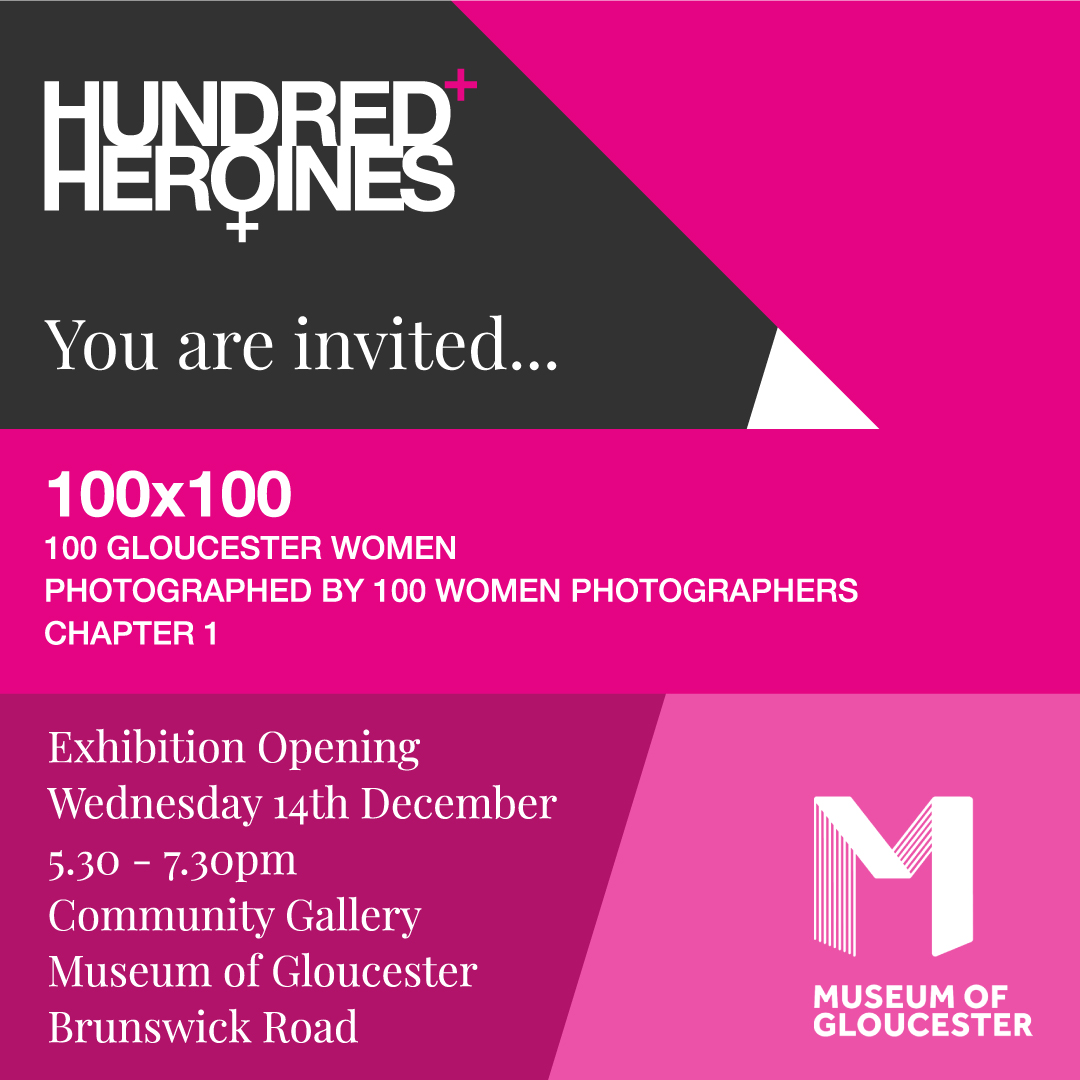 ** Because of adverse weather conditions, the launch has been postponed to the 20th December **
Follow your dreams and trust your instinct…
Join us on Wednesday 14th December as we open Chapter 1 of 100×100: 100 Gloucester women photographed by 100 women photographers in the Community Gallery at the Museum of Gloucester.
100×100 launched on International Women's' Day by the Museum of Gloucester and local charity Hundred Heroines, the only UK charity dedicated to celebrating women in photography, aims to show the incredible contributions of women to everyday life in Gloucester and to encourage more women to pick up a camera.
You are invited to the Museum from 5.30-7.30pm to celebrate this project and 104 years since British women first voted in a general election.