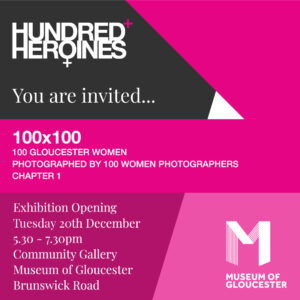 Follow your dreams and trust your instinct…
Runs until March 2023
Join us on Tuesday 20th December as we open Chapter 1 of 100×100: 100 Gloucester women photographed by 100 women photographers in the Community Gallery at the Museum of Gloucester.
100×100, launched on International Women's Day in partnership with the Museum of Gloucester, aims to show the incredible contributions of women to everyday life in Gloucester and to encourage more women to pick up a camera.
You are invited to the Museum from 5.30-7.30pm to celebrate this project and 104 years since British women first voted in a general election.
Every Picture Tells A Story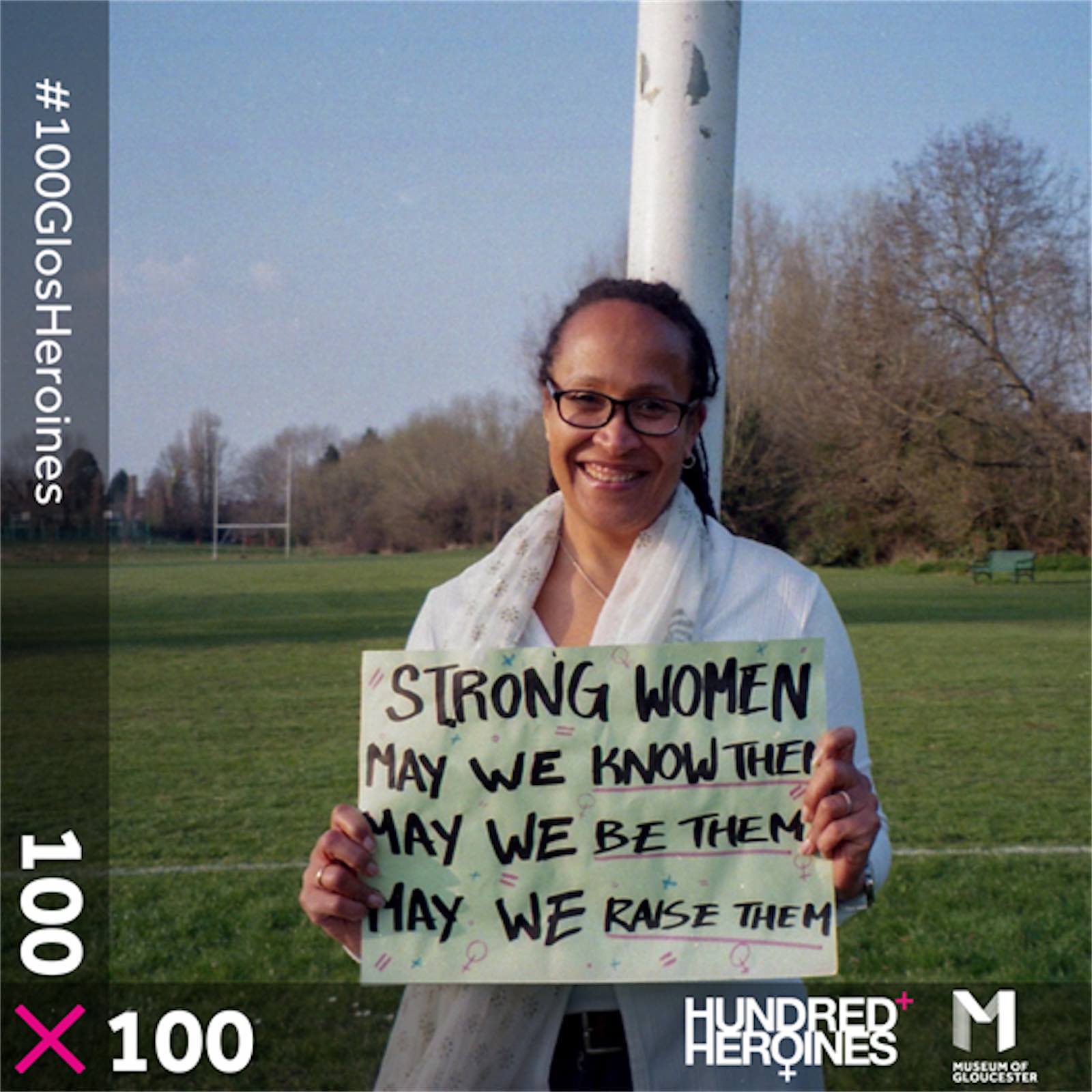 Debbie Innes-Turnill, 2022 © Georgia Williams
Debbie Innes-Turnill (pictured above) became a rugby referee in 1991 when she moved to Gloucester. "I was told, by many, that I couldn't do it because I was a girl! My only thought was 'just watch me'!" She was a referee for 26 years, officiating both men's and women's rugby. Representing her country at three women's World Cups and becoming the first woman on England Rugby's National Panel as an assistant referee.
She trained as a primary school teacher, becoming a headteacher after only six years and is now a part time lecturer in child protection at The University of Birmingham and also work as a safeguarding consultant, helping organisations to keep children and vulnerable adults safe. She also had her daughter "who I have brought up to be one of the strongest women I know and is my proudest achievement."
Debbie said about having her photo taken :
"We as humans and women especially need relationships to thrive. Relationships begin with connection. Connecting with Georgia, who came to take my photograph, has enriched me and deepened other relationships in my life. Never underestimate the power of strong women and the connections they make.
Georgia Williams, photographer said :
"On my way to take this image of Debbie I was apprehensive with curiosity. I was then greeted with dark locks and curly edges, a beaming smile and a brown complexion just like mine. What might seem regular to some was massively meaningful for me. Since meeting Debbie that afternoon my family has extended, my confidence has built and I've gained a female role model which, until this point, I didn't realise I was missing.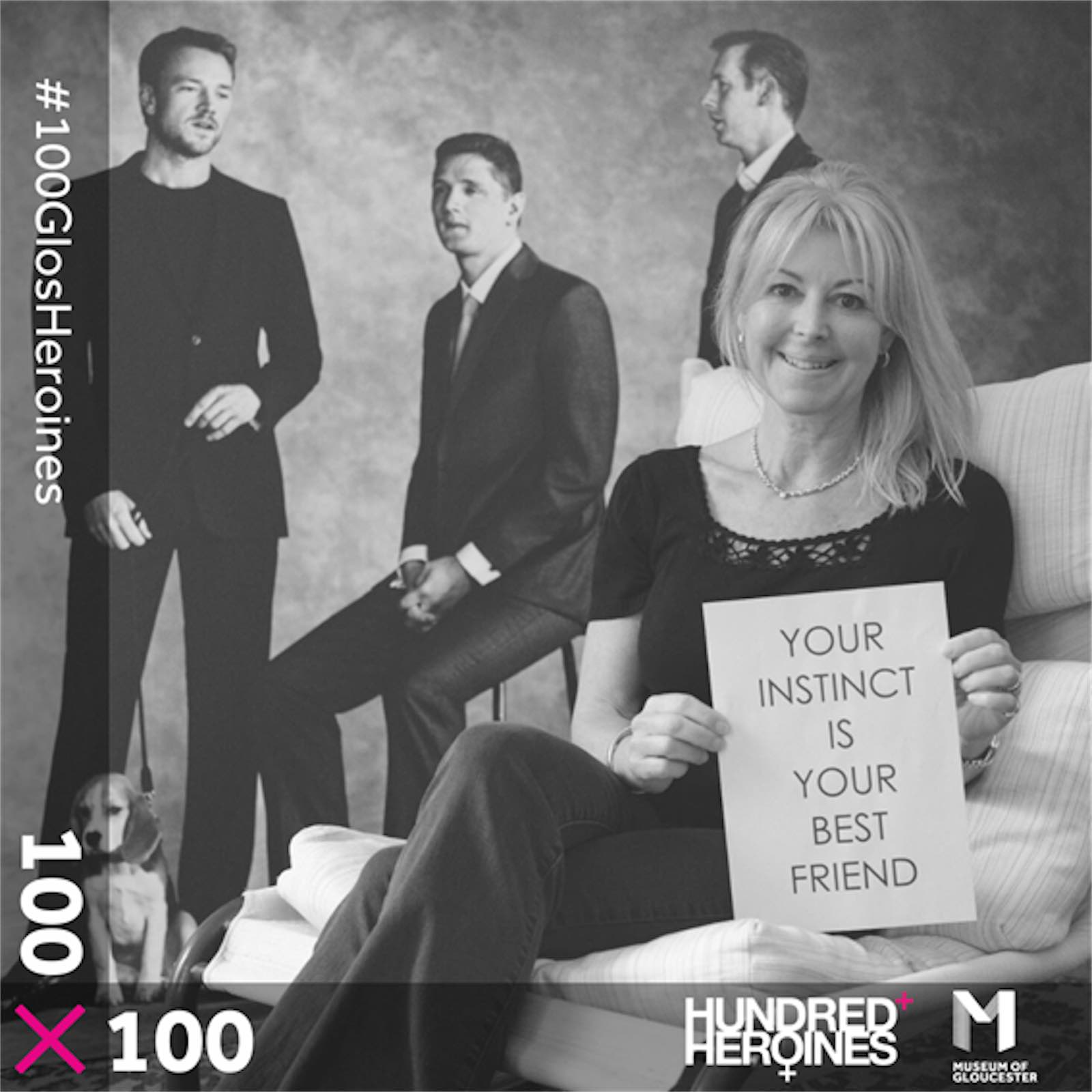 Emma Willis, 2022 © Karen Patchell
Emma Willis (pictured above) has established herself as one of the foremost luxury men's shirt makers in England, using traditional techniques and the finest cottons, and, brilliantly, all Emma Willis shirts are made here in the heart of Historic Gloucester where Emma employs and trains local, skilled craftspeople. As well as running her successful shirt making business, Emma also has a shop selling her beautifully crafted shirts in Jermyn Street, London.
A conscious business woman, in 2008, Emma founded ' Style for Soldiers', a registered charity, supported by King Charles III, which assists the many severely injured men and women returning from the conflict in Afghanistan. During this period, Emma made regular visits to the military rehabilitation hospital meeting with service personnel, many of whom had sustained life changing injuries during the war. Here, Emma would measure the soldiers in order to be able to create for them bespoke, fine clothing to help lift their morale as they entered the next chapters in their lives away from the military soldiers'.
To this day, Emma continues to support the children and families of those injured with reunion days out and wonderful parties bringing together those who served alongside one another. A Deputy Lieutenant of Gloucestershire and honorary fellow of Gloucester University, supporting Fashion Degree students, Emma was awarded an MBE in Queen Elizabeth II's New Years Honours in 2014 for
entrepreneurship and a 'Points of Light Award' in that same year for 'outstanding Volunteers who are making a real difference in their communities' by the then Prime Minister.
Karen Patchell, photographer said :
"I was delighted to have been asked to make a portrait of Emma for the 100 x 100 Inspirational Women of Gloucester initiative although admit to having felt rather in awe before the portrait session having read so much about Emma's incredible energy, MBE and many talents. On meeting Emma you could not hope to meet a more warm and genuine individual; Emma was keen to put me at ease and to make the portrait session relaxed and enjoyable. Emma's commitment to Gloucester and the people of the city is so clear, she is keen to champion local community groups and other initiatives within the city and always makes the time to show her appreciation for what others are doing, even with an incredibly full diary!

Emma really is inspirational; an entrepreneur, business leader and charity founder whose care and integrity in all that she does is clear. I am moved by how much time and attention Emma offers supporting others to realise their ambitions, be this through raising funds for the local Friendship Cafe and City Farm, through training, employing and mentoring local people or encouraging others to follow their dreams and trust their instinct. Wise words, thank you Emma!
And Emma Willis herself said :
"I am so happy to be involved in the Gloucester's Hundred Heroines and it was a pleasure to be photographed by Karen Patchell at our historic 18th century Gloucester townhouse where thirty of us beaver away at our business and charity and predominantly women!'