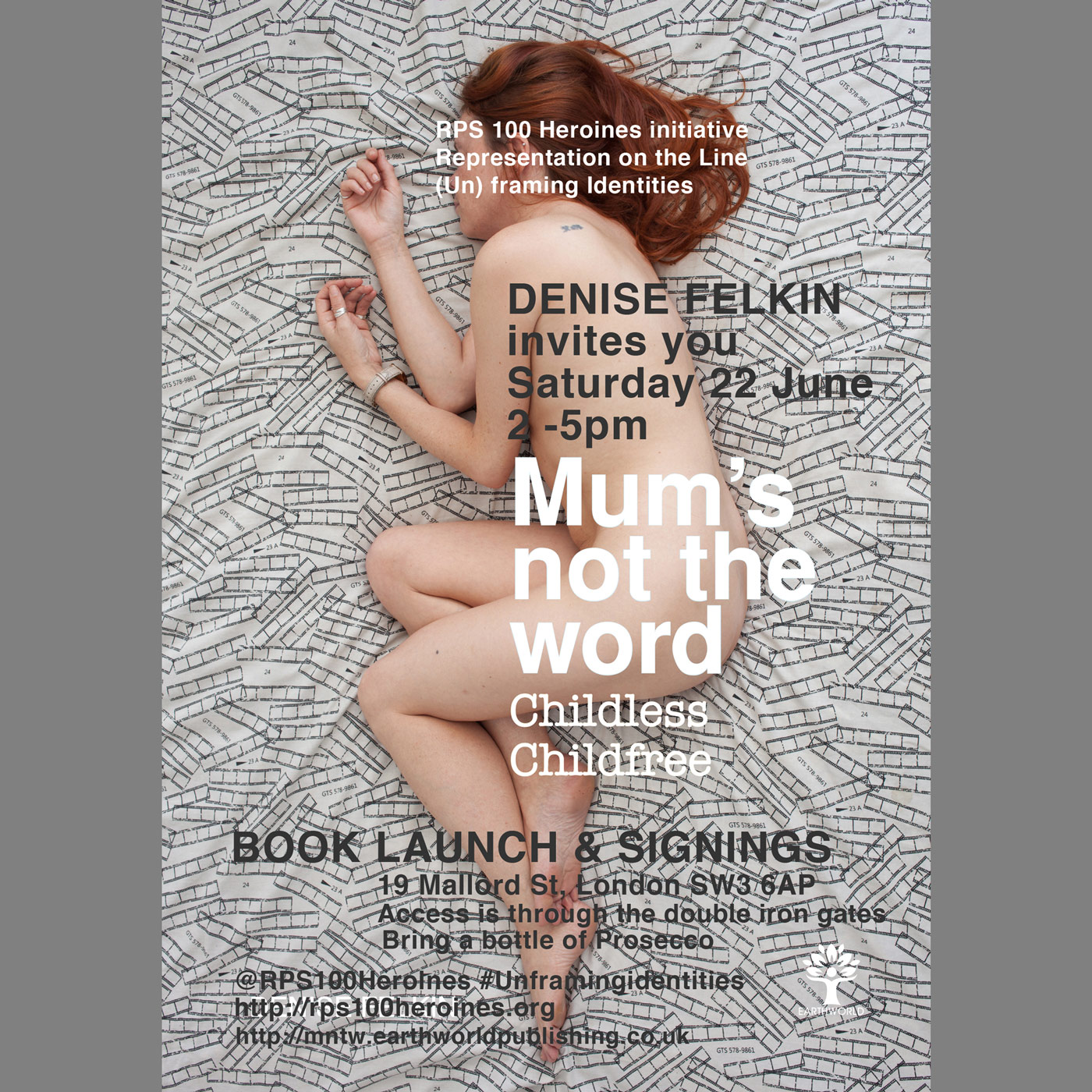 Book Launch & Signings
Saturday 22nd June
14:00 to 17:00
Admission is free, BYOB Bring Your Own Bubbly
Sharing stories of birth control, choice, freedom, regret pain, the images from published book, Mum's not the word challenge the negative attitudes within society towards people without children.
The book debates the social of women, who, by choice, circumstance, or whatever reason, go against the instinct for childbirth and maternal productivity.
The subjects, photographed by award-winning photographer Denise Felkin, come from all walks of life: professionals, artists, some with mental health issues, some have fragile relationships with their birth mothers, and some who identify as other than heterosexual.