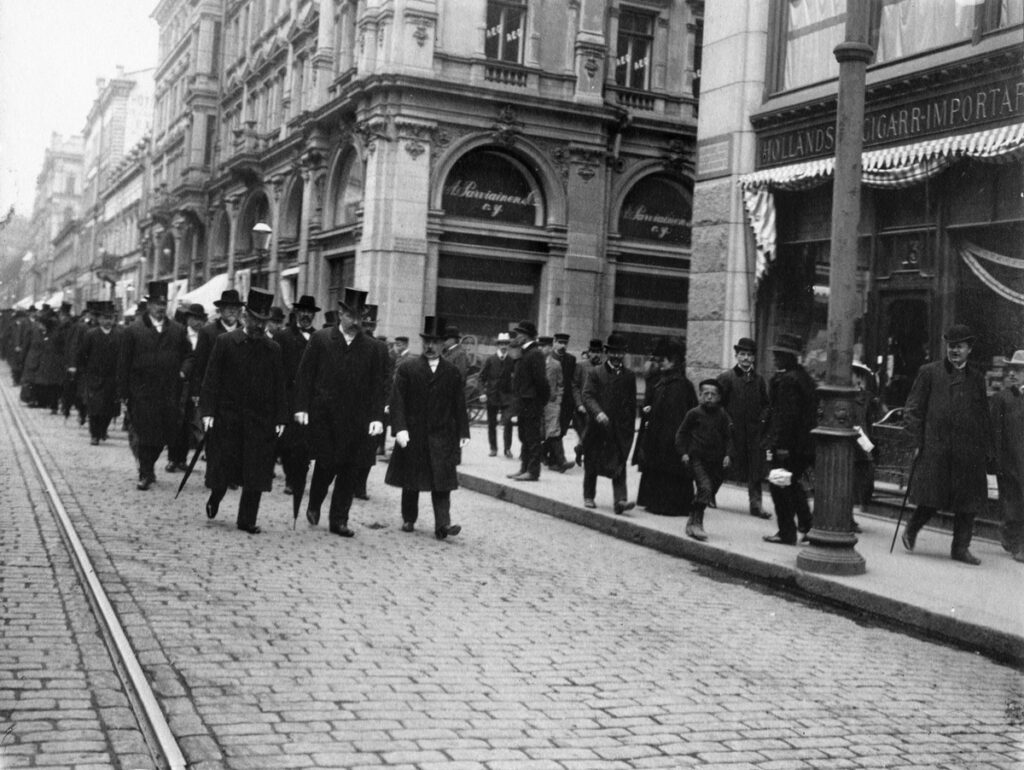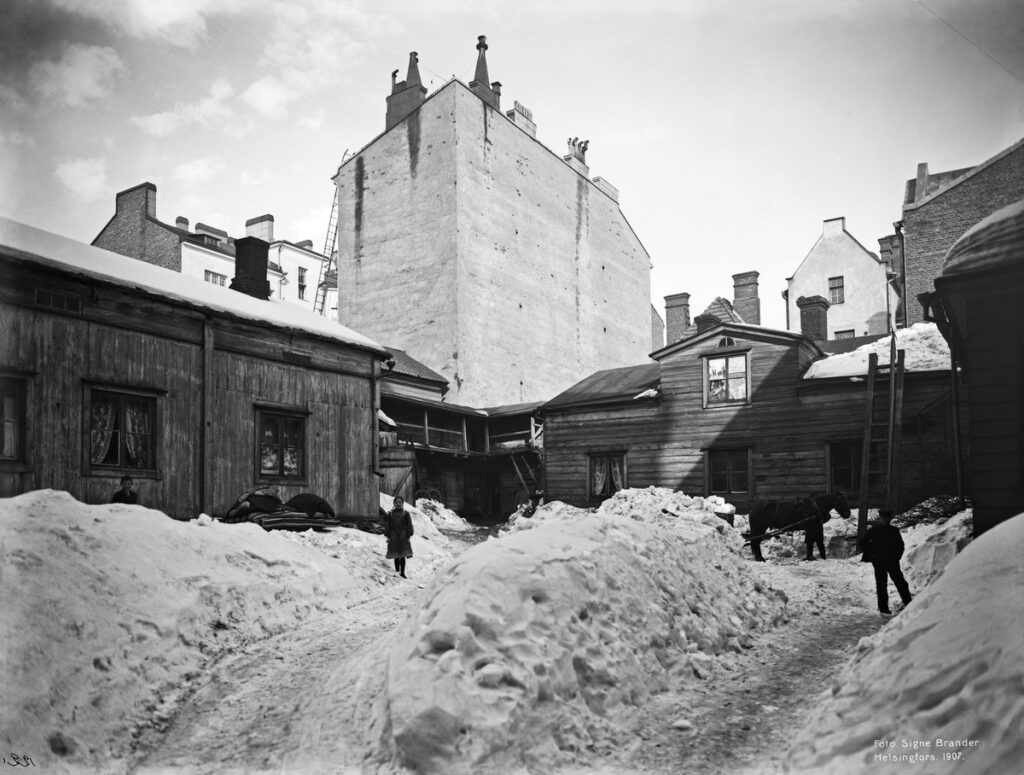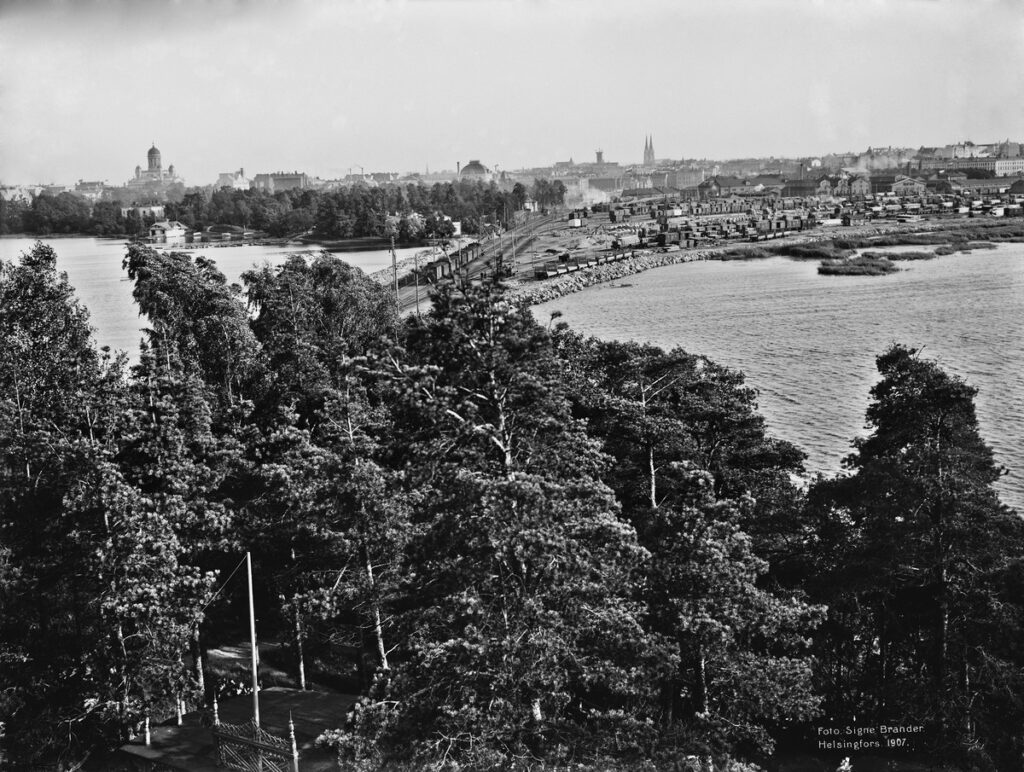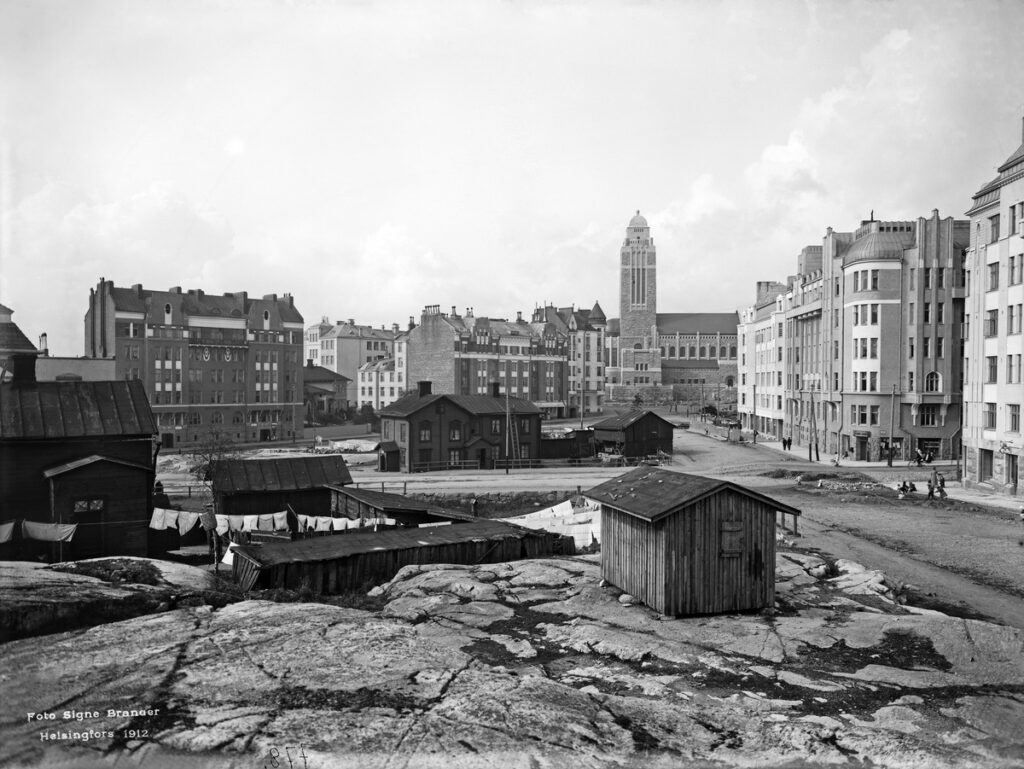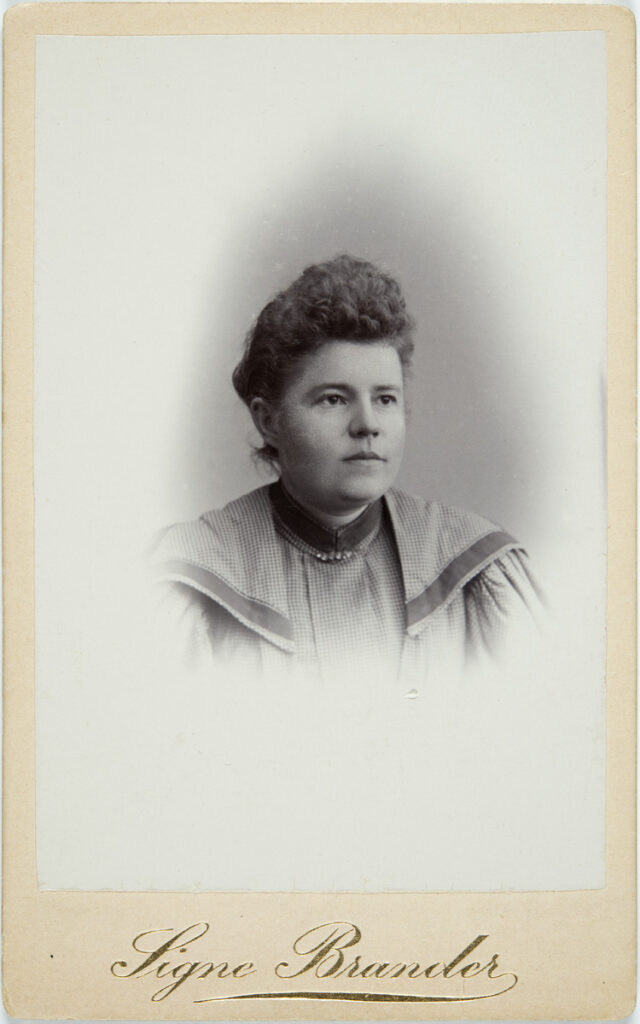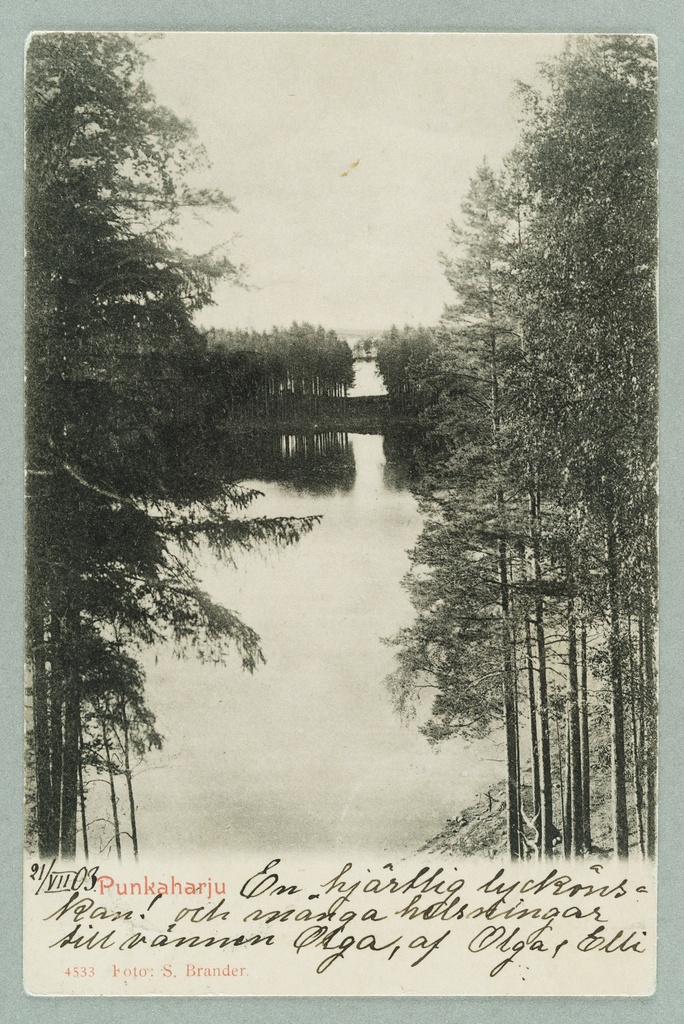 Signe Brander (1869 – 1942)
Born in 1869 into a Swedish-Finnish family in Parkano in central Finland, Signe Viola Brander spent her childhood in Kokkola. The fifth of seven siblings, she moved to Helsinki after the death of her father in 1891.
That same year Signe enrolled at the University of Art and Design to become a teacher of drawing. However, she never worked as a teacher, finding instead her calling in photography.  At the time it was not unusual for women to work as studio photographers; it was seen as a more acceptable profession than those which involved the production of 'real art'.
From 1896, Signe worked in Savonlinna. She ran her own studio in Helsinki from 1904 to 1906. For economic reasons and her own dissatisfaction with ordinary studio work – portraits were not her real passion – Signe turned to documenting the urban and cultural changes being introduced in Helsinki. She had already experimented with landscape photography during her time in Savonlinna, producing one of the first commercial images of Punkaharju – a local resort – in 1898.
Signe quickly became known for her urban landscapes, which led to the Antiquity Board of Helsinki's decision to commission her to record the city's development. The commission was a double surprise: first, the board chose photography as the means to document the changes; and second, in an even more revolutionary move, it chose a woman photographer.
This body of work, constituting 917 negatives, illustrates the urban transformation of Helsinki and, more importantly, the changing life of its inhabitants – mostly workers such as street builders, laundresses, and vendors. The Board's initial instructions were to photograph the buildings threatened with demolition, but, in reality, Signe's work is a testimony of people and their relationship with a city changing before their eyes.
Moreover, it is a testimony to her deep relationship with Helsinki, her understanding of the photographic method, and her eye for composition and problem-solving skills. It was a physically demanding task, involving carrying heavy and complicated equipment.
During her career Signe also toured the battlefields and monuments of the Finnish War (1808-1809) for a book on the war by Major H. Schulmann. In 1910, she started photographing Finnish country estates. This project kept her busy for 20 years and resulted in 2000 photos, some of them collected in Herrgårdar i Finland (1928–1929).
Signe Brander died in Sipoo in 1942.
By Silvia Costantini
All images used according to CC BY-NC 4.0.