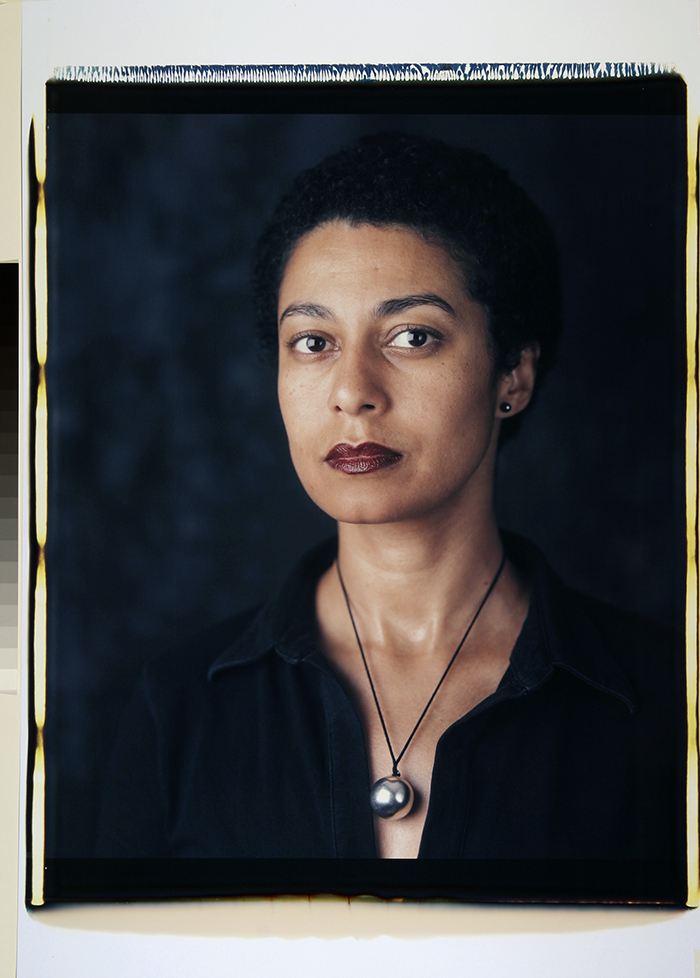 Maud Sulter, Self Portrait, 2002, 828 x 560 mm, large format Polaroid photograph. The Estate of Maud Sulter ©The Estate of Maud Sulter.
Maud Sulter (1960-2008)
Maud Sulter was a contemporary photographer and writer whose works primarily focused on the representation and histories of Black women. Working in many mediums including photography, collage, video and poetry, Maud used her art as a way of depicting the history and reality of the Black Diaspora in Europe. 
Born on the 19th of September 1960 to a Ghanaian father and Scottish mother, Maud Sulter received her Master's degree from the University of Derby. She began to work as a writer, publishing numerous poems and plays in which she continuously explored her Scots and Ghanaian heritage, including the poem titled As a Black Woman (1985), for which she won the Vera Bell Prize for poetry.  Some of her poems are in Scots/Glaswegian dialect, as she was very interested in the overlaps between the two cultures.
Maud's participation in the 1985 exhibition The Thin Black Line at the ICA in London (curated by Lubaina Himid) and her 1987 series Sphinx – a photo essay on the legacies of slavery in St. James' Island (Harris Museum and Art Gallery) and most of all Zabat (1989), a series of portraits of black women creative as the muses (Victoria and Albert Museum, London) and Hysteria (1991), a photographic installation inspired by Edmonia Lewis  – propelled her into the limelight.  She curated several photography exhibitions. She was Principal Lecturer in Fine Arts at Manchester Metropolitan University in the early 1990s and taught at several universities. 
Maud won many awards and international recognition during her lifetime, representing Britain at the first Johannesburg Biennale in 1995 with Syrcas, a series reflecting on Black histories in the Holocaust. She won the British Telecom New Contemporaries Award, the Momart Fellowship at Tate Liverpool and was nominated for the European Photography awards in 1991. Her work is in the permanent collections of the Victoria & Albert Museum, Tate, the British Council, the Arts Council Collection and UK museums. Her writings are available at the Scottish Poetry Library and the Glasgow Women's Library.  
The Estate of Maud Sulter can be contacted through MaudSulterPassion.
By Verena Thomson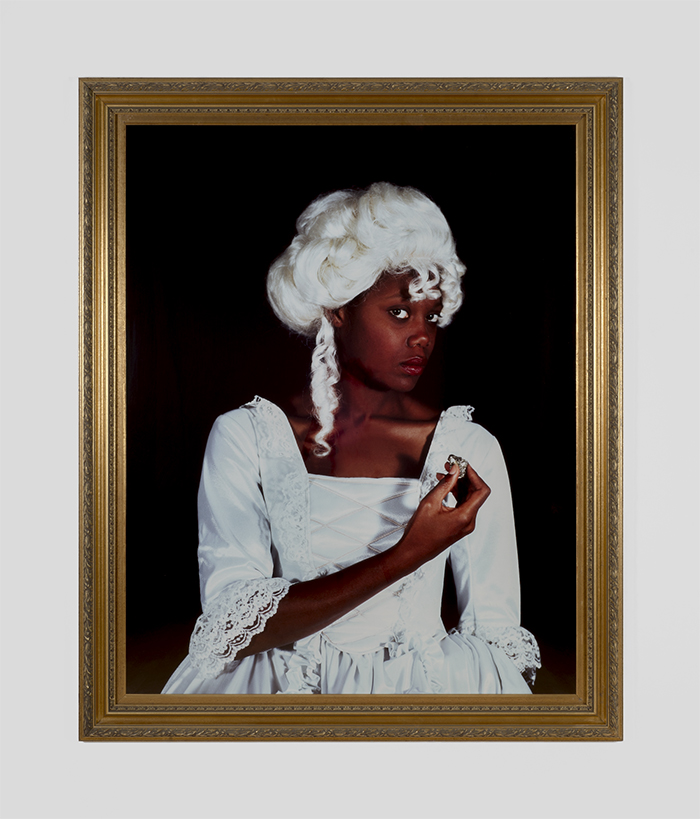 Maud Sulter, Terpsichore 1989 from the series Zabat, Cibachrome print, 152x122cm,  Collection City Art Centre, Edinburgh. ©The Estate of Maud Sulter. Photography courtesy of Street Level Photoworks, Glasgow.
all images © The Estate of Maud Sulter