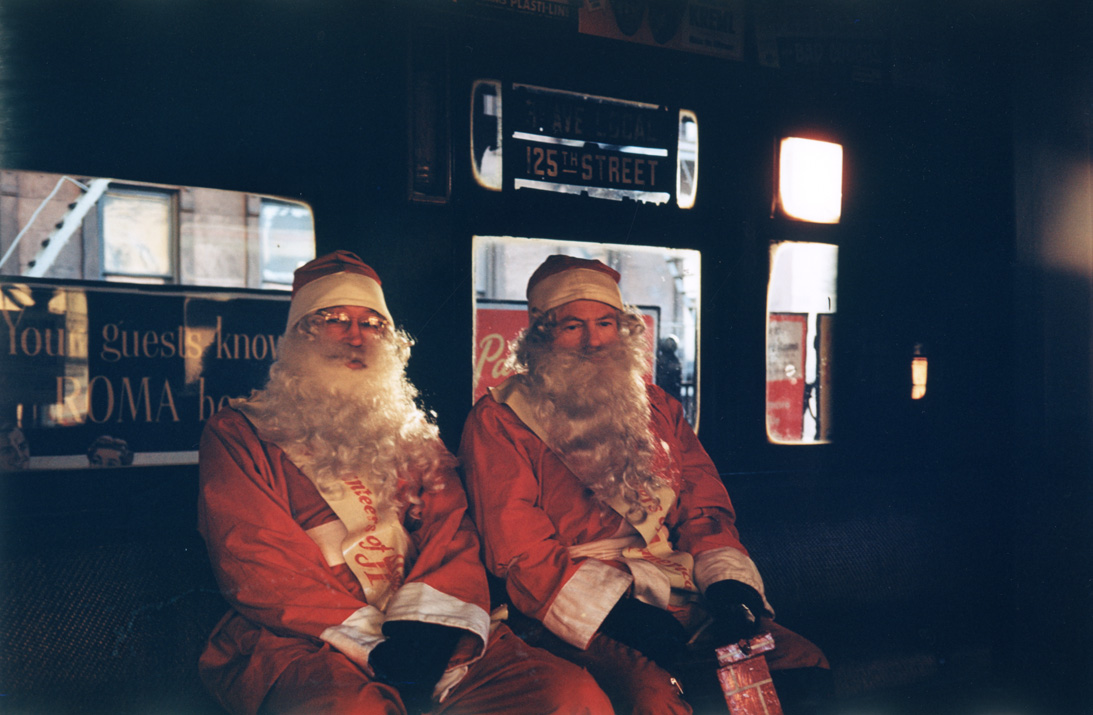 © Esther Bubley, courtesy Jean Bubley and the Esther Bubley Archive
Esther Bubley (1921-1998)
American photographer
From admiring Life magazine to shooting the cover, Esther Bubley was a prolific freelance photographer during the golden age of American documentary photography. Becoming one of the first women to be able to financially support herself from her career.
Born to Russian Jewish immigrants in 1921, Esther wanted to explore photography at High School however she was discouraged by her art teacher who told her she had "no talent". Rebuffing this, Esther decided to go to her local library instead, where she came across copies of Life magazine. Wanting to emulate the images she saw in the pages, she went on to pursue the medium at college spending two years at Superior State Teachers College and a year at Minneapolis College of Art.
In 1941, Esther moved first to Washington, D.C. where two of her older sisters had moved for defense jobs. When no one wanted to hire a woman as a photographer, Esther moved to New York City where she continued to study photography and held a series of brief photography jobs, including Vogue.
Early in 1942, after men started to be drafted for WW2, Esther received a telegram that her services were urgently needed in Washington. She was put to work microfilming rare books at the National Archives, a job that she hated. Soon after, her boss recommended her to Roy Stryker and she became his darkroom assistant at the Office of War Information (OWI). Encouraged by other working photographers and then Stryker, Esther photographed around Washington documenting life during WW2, including the boarding house series. This was initially a personal project to build up her portfolio but an impressed Stryker submitted these to the OWI archives as well as giving her further field assignments around Washington, D.C, such as Sailors boarding the bus, 1943.
Stryker later left for a commercial project for Standard Oil Company where he hired Esther along with other OWI employees. As a PR tool he sent his photographers all around the US to document American communities. Some of Esther's most celebrated work came from this project, including the series Bus Story, Greyhound Bus Terminal. New York City. 1947 which she won First Award for a Picture Sequence from The School of Journalism, University of Missouri & Encyclopedia Britannica. These projects saw Esther documenting different roles within modern America, a theme that she would continue to other projects, from the dutiful housewife, the patriotic soldier to the hard-working farmer; each depiction of what it meant to be a true American was captured. A few years later, she did another bus story for Standard Oil but this time in Italy, Rome, Italy. 1952.
Between 1947 and the late 1960's, aside from working with Stryker, Esther was creating work on commission, particularly focused on health and mental wellbeing. She won a first place award for her photo essay on mental illness for the Ladies' Home Journal. She repeatedly found her work in the pages of Life magazine, including two covers one in 1951 and one in 1958. As well as her Tracheotomy series from  Pittsburgh Children's Hospital being a solo exhibition,  it appeared in multiple exhibitions at MoMA.  Edward Steichen was a fan of Esther's work and included it in The Family of Man in 1955.
Esther travelled the world on assignments, which was unusual for women at the time. Standard Oil sent her to Denmark as well as Italy, she travelled to Turkey, Iran, Australia and the Philippines for PanAm, she went to Morocco (French Morocco at the time) for UNICEF and Pepsi Cola sent her to Latin America.
As print media started to decline in the sixties, with multiple awards and covers in her repertoire,  Esther took the opportunity to slow down. Instead of travelling, she stayed in New York where she now lived and explored more personal projects.
In 1998, she died of cancer but as people began to investigate the work of Stryker, they rediscovered Esther's works. In 2001, a retrospective exhibition of Bubley's work was held at the UBS Art Gallery in New York City. In 2005, Aperture Foundation published Esther Bubley: On Assignment, a photo-book exploring her work. Now her work has been held in many solo and group shows all over the world, finally paying recognition to a pioneer in reportage.
By Gabrielle Kynoch
Special thanks to Jean Bubley and the Esther Bubley Archive.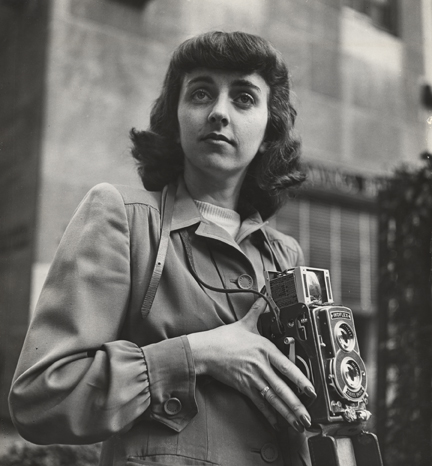 Esther Bubley by Vachon. Courtesy Jean Bubley and the Esther Bubley Archive.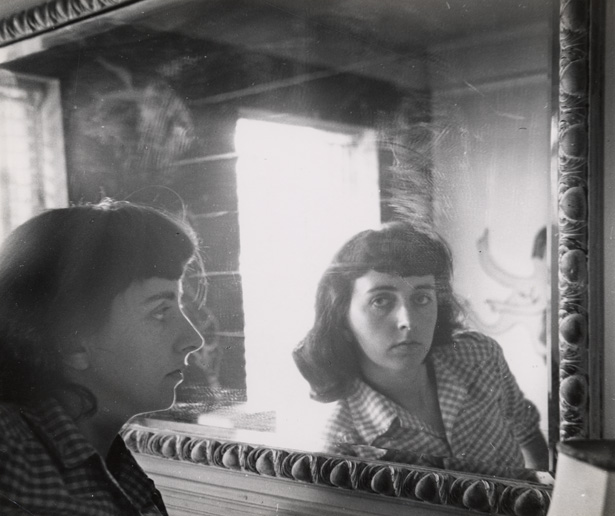 Esther Bubley, self-portrait. Courtesy Jean Bubley and the Esther Bubley Archive.
Esther Bubley: On Assignment, The Playlist
Running time: 4mins