Betti Mautner (1892 – 1989)
Austrian Photographer
Betti Mautner was born in Vienna in 1892 when the role and significance of photography was being re-evaluated, a time when it was beginning to be seen as an art form. It was also a year after the Wiener Kamera-Klub, (Vienna Photo Club) was established, a club that would have a profound effect on Betti's life.
Her interest in photography began when she discovered her uncle's discarded large format camera and started to learn about the great depth of field, manipulation of perspective and creative special effects that this type of camera afforded. Clearly, she quickly became a very accomplished and confident amateur photographer.
At that time the term 'amateur photographer' did not have the negative connotations that amateurism has today. Professional photographers concentrated on the technical, scientific and documentary style of replicating details of the world around them including the production of formulaic studio portraits. Those calling themselves amateur photographers were dedicated to the pursuit of artistic expression in the pictorial tradition, focusing on tonality, composition and increasing the artistic impact and beauty of a subject rather than straightforward representation.
Pictorialism was influenced by the artistic styles of the period particularly impressionism, tonalism and Victorian genre painting and it was also a way that photographers emphasised the parity between painting and photography as an art form.   Betti's early work reflects this movement and in 1918 at the age of 26 her composition, The Card Players appears to be a nod to Paul Cézanne's painting.
It's not known at what age she was accepted for membership of the prestigious Wiener Kamera-Klub but it was key to Betti's work being exhibited internationally through the Camera Club networks in the US, Canada, UK, France, Germany, Austria and Japan. From the early 1920s Betti's work was exhibited alongside many famous photographers of that period including Paul Strand,  Edward Weston and Alfred Stieglitz. Stieglitz had played an historic role in the acceptance of the artistic merit of photography when in 1910 the Albright Gallery in Buffalo bought and displayed 15 of his photographs – the first time a gallery recognised the value of art photography and this had a huge influence on other galleries and art collectors. Stieglitz spent time in Vienna and cemented a strong Austrian – American artistic collaboration and his subsequent move away from the pictorial style, after World War 1, and towards modernism with its dynamism, geometry and use of extreme close-ups and unfamiliar angles may have influenced Betti's work.
In 1931 Betti's composition, Curves and Lines, in the modernist architectural style, was published by the Camera Pictorialists of Los Angeles in a book, The Pictorialist, with each of the contributing photographers receiving a bound copy embossed with their name.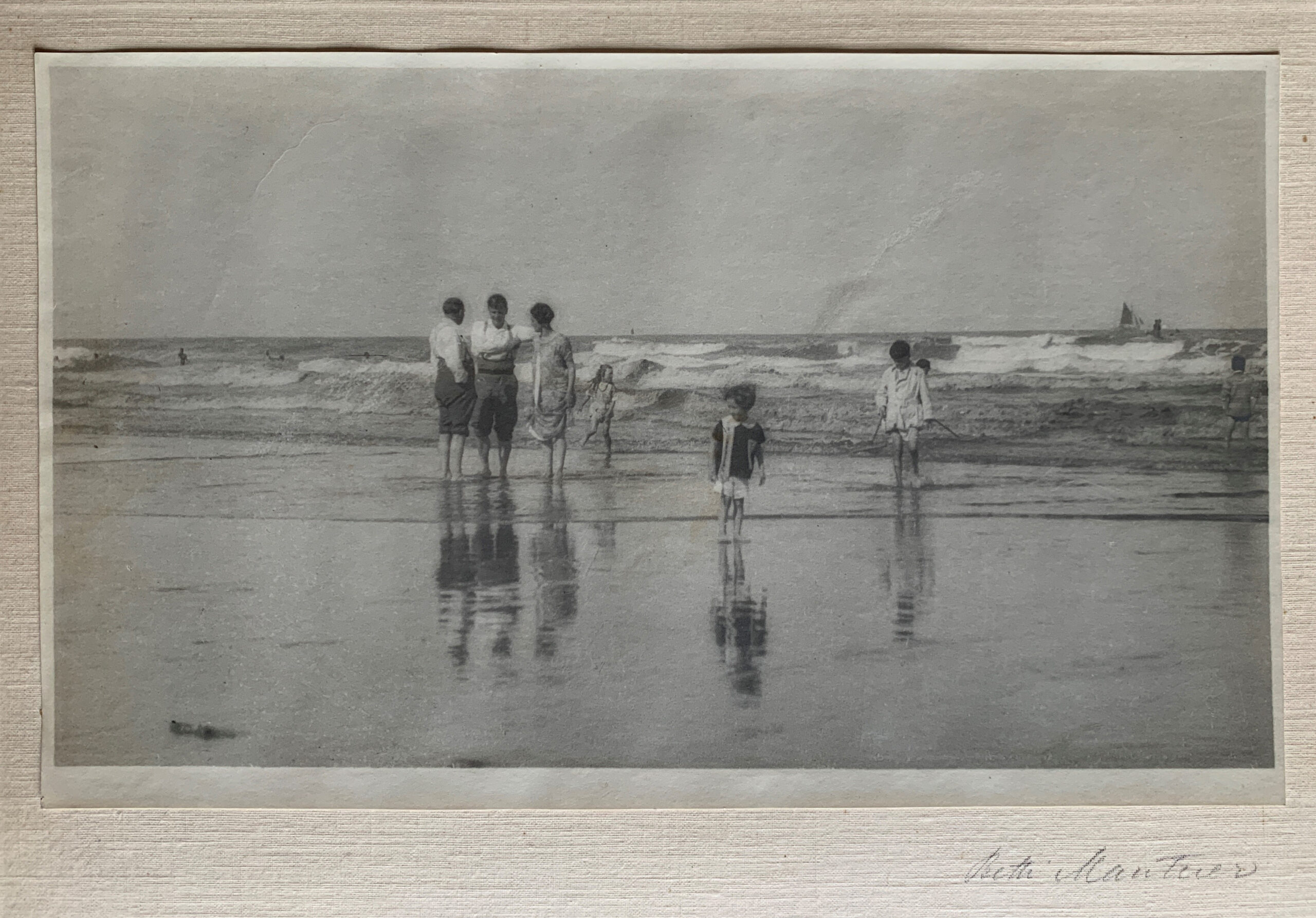 A Misty Morning Beach Gossip, 1919 by Betti Mautner © James Hyman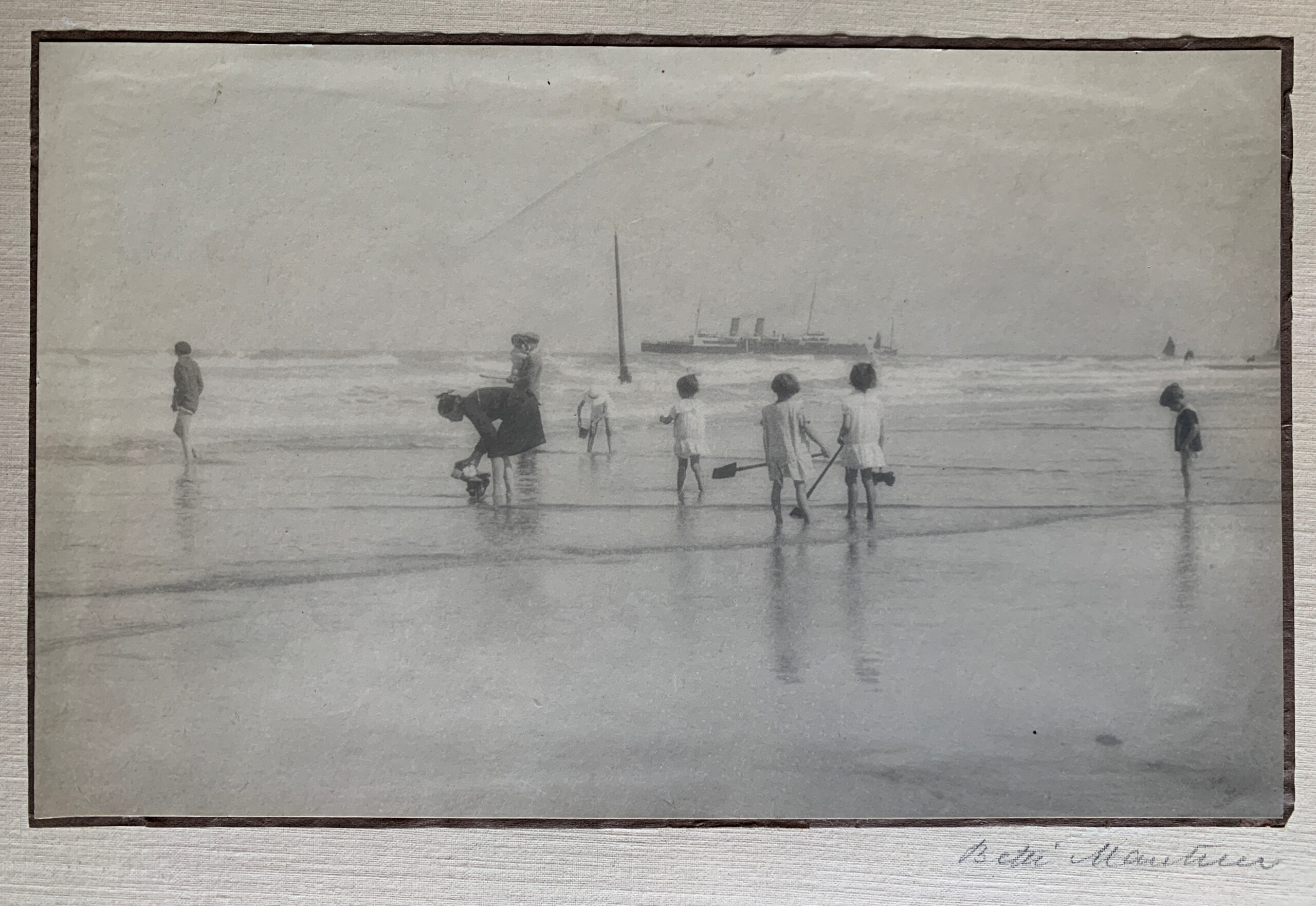 Children at Dinard, 1919 by Betti Mautner © James Hyman
During the 1920s and 30s Betti's work encompassed landscapes, pictorial and modernist styles. She became a well known amateur photographer in Austria and her work was exhibited in many of the Vienna Photo Club exhibitions as well as the regular International Art Photography Exhibitions organised by the Austrian Amateur Photographers' Association. In 1933 her print, Raxbahn was included in Das Osterreichische Lichtbild, (The Austrian Photograph) Yearbook.
There's little detail known about Betti's life in Vienna other than the fact that she worked as a private tutor teaching English and short-hand as well as running photography courses. In Betti's early working years Vienna had been a modernist metropolis at the heart of the Austro-Hungarian empire and a place where women photographers flourished, but by the late 1930s the the political climate had changed. The Anschluss in March 1938, the Nazi annexation of Austria, put Jewish people such as Betti under threat and that same year she left her homeland for the UK. She had had two of her landscape photographs, A Viewpoint at Graz, Styria and Returning from Church in the Austrian Tyrol published in the Manchester Guardian in 1936 and it was in the Rusholme area of Manchester where Betti first lived.  Eventually she settled in a house on Ravenscroft Avenue, Golders Green, London with her sister Anni. Her cousin, Teddy Mautner also lived nearby.
In London she worked as a lecturer in pictorial photography under the London County Council Adult Education Scheme.  She exhibited at the London Camera Club and the Austrian Centre, which was a social, cultural and political hub for Austrian Anti-Nazi refugees between 1939 and 1947. In April 1948 she became a naturalised citizen and a year later, in May 1949, after submitting 12 prints, she was accepted as an associate of The Royal Photographic Society. Only 30 pictorialists were accepted out of the 100 to apply so she clearly had the talent to be granted a much coveted membership. She continued to contribute her photographs to exhibitions including The Austrian Baroque which was taken in 1937 and exhibited at the London Camera Club in 1948. Unfortunately there are very few of the photographs that she took while living in the UK post 1938 that have survived. The Victoria and Albert Museum have a rare print, As a Matter of Fact dated 1943 which shows three elderly men chatting on a bench in Tewksbury. In 1952 Andor Kraszna-Krausz's publishing house Focal Press published Betti's guide, 'All About Making Contact Prints'.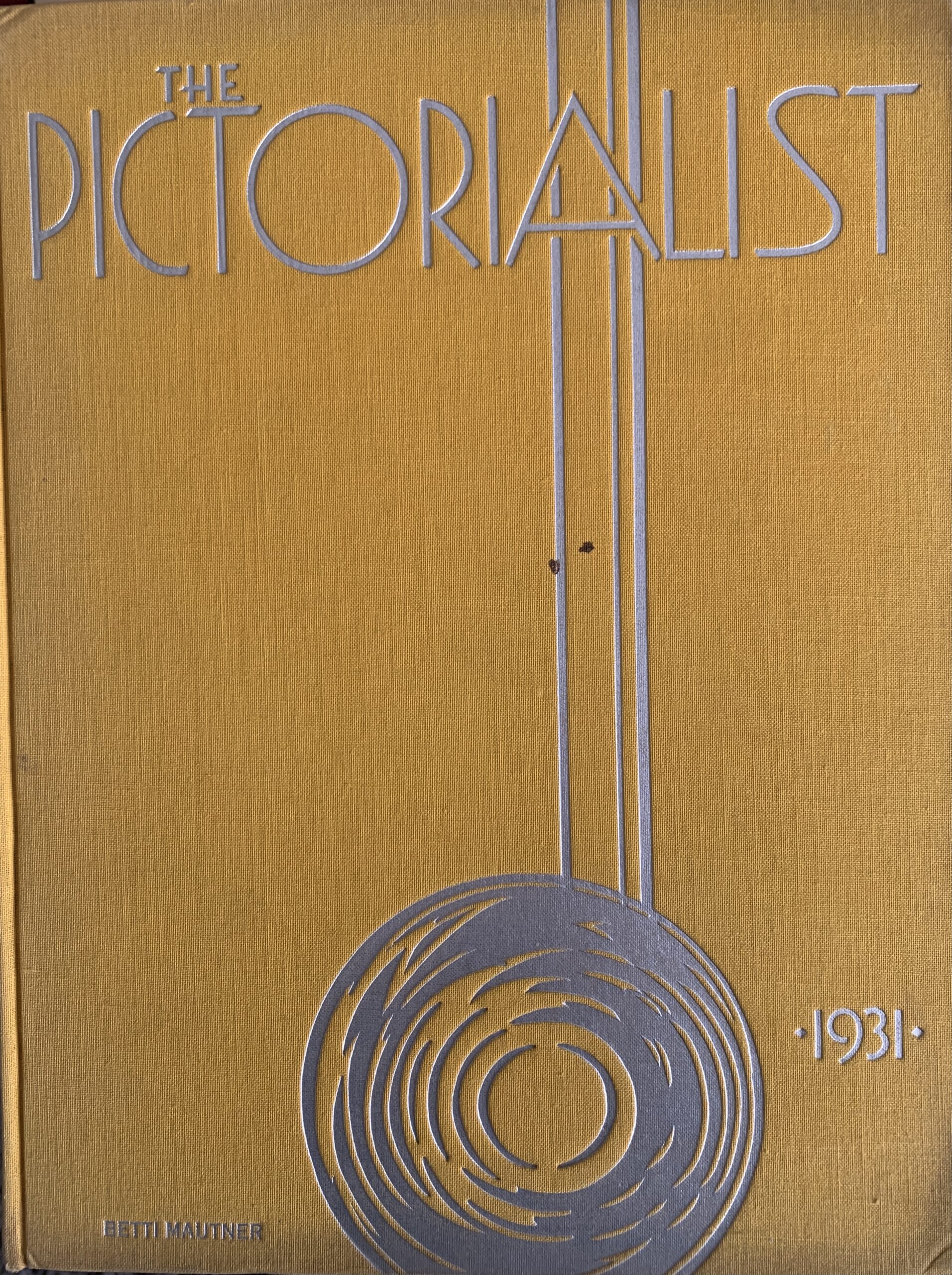 The Pictorialist photobook by Betti Mautner. Published 1931. Image courtesy of James Hyman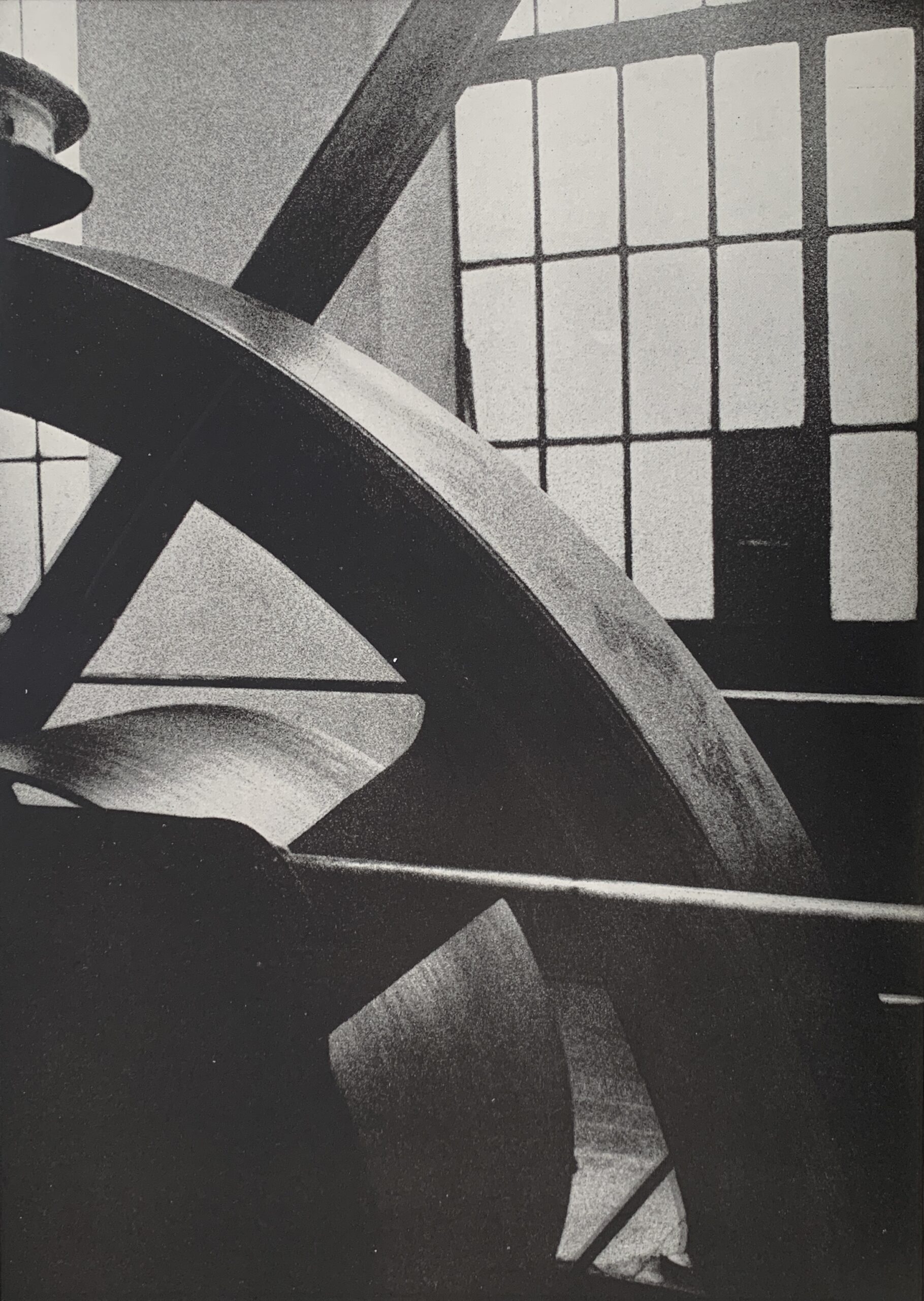 The Pictorialist photobook by Betti Mautner. Published 1931. Image courtesy of James Hyman
Special Thanks to:
 James Hyman (Images courtesy of James Hyman)
Professor Amanda Hopkinson
Susanna Brown, Curator, Victoria & Albert Museum
Sarah MacDougall, Director, Ben Uri Gallery & Museum
Carla Mitchell, Artistic Development Director, Four Corners
Andrea Winklbauer, Jewish Museum, Vienna
Prof Michael Berkowitz, UCL
Matti Bunzl, Director, Wien Museum, Vienna
Claire Mayoh, Archive & Library Manager, Kraszna-Krausz Archive
Kendra Bean, Collections Assistant, National Science & Media Museum, Bradford