'The Last Lion Tamers'
Feature Documentary Film
I have always been fascinated by subjects that are legal but not socially acceptable, and stories that challenge our perceptions. One of my latest projects is about the decline of the circus. For the last five years' I have been filming the 'Chipperfield' Family. They have been fighting to save their three hundred year way of life, travelling around the UK performing their lions and tigers.
I met Thomas Chipperfield in 2014 when I was commissioned to photograph him with his lions for a cover feature in the Telegraph Magazine. At that time he was working with Peter Jolly's Circus travelling around south-west England. I had no idea until that point that wild animals could still be seen performing in the circus, so I was slightly taken aback. I remember being taken to the circus as a child by my dad, in the 70's, and watching it live on television after the Queen's Speech on Christmas day. It was a spectacle, showing animals and acts we had never seen before. It was part of our heritage and British culture.
Thomas is now 'the last lion tamer' performing in the UK. Despite their indisputable good welfare towards their animals, with regular vet inspections and wild animal licenses………. society has changed, and the government are trying to ban all wild animals in circuses by 2020.
I have filmed them going through turmoil; a desperate lack of money, animal rights protestors, an increasing hostile media, licensing issues, death threats, communities not wanting them, and even 'Tsavo' the lion taking a swipe at Thomas. Unbelievably they are still trying to fight their plight through the courts and find a solution to keep their beloved animals and their way of life.
It is a remarkable story that I am hoping to film the last scenes of by the end of this year.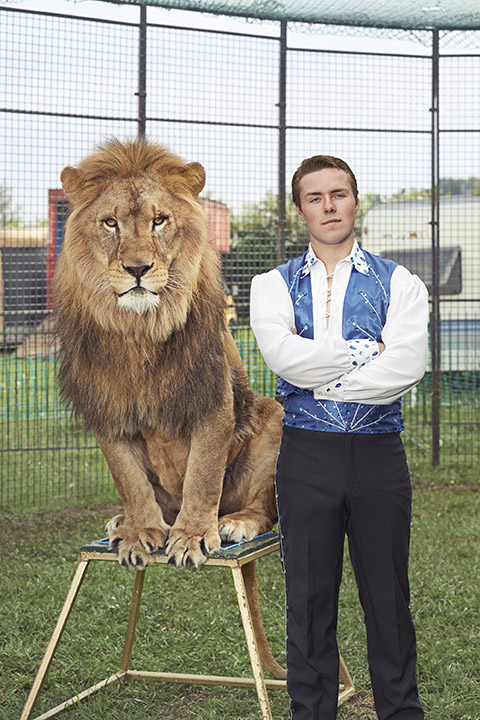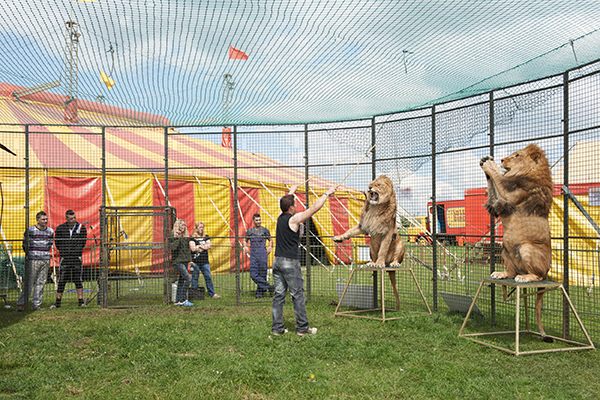 all images © Copyright Jane Hilton HonFRPS