Zohra Opoku shows the first, of a two part exhibition in Chicago.
Zohra Opoku opens a new exhibition "I Have Arisen" which is the first of a two part series titled "The Myths of Eternal Life". The first part of the series is now open until May 14, 2022 in the Mariane Ibrahim Gallery, Chicago.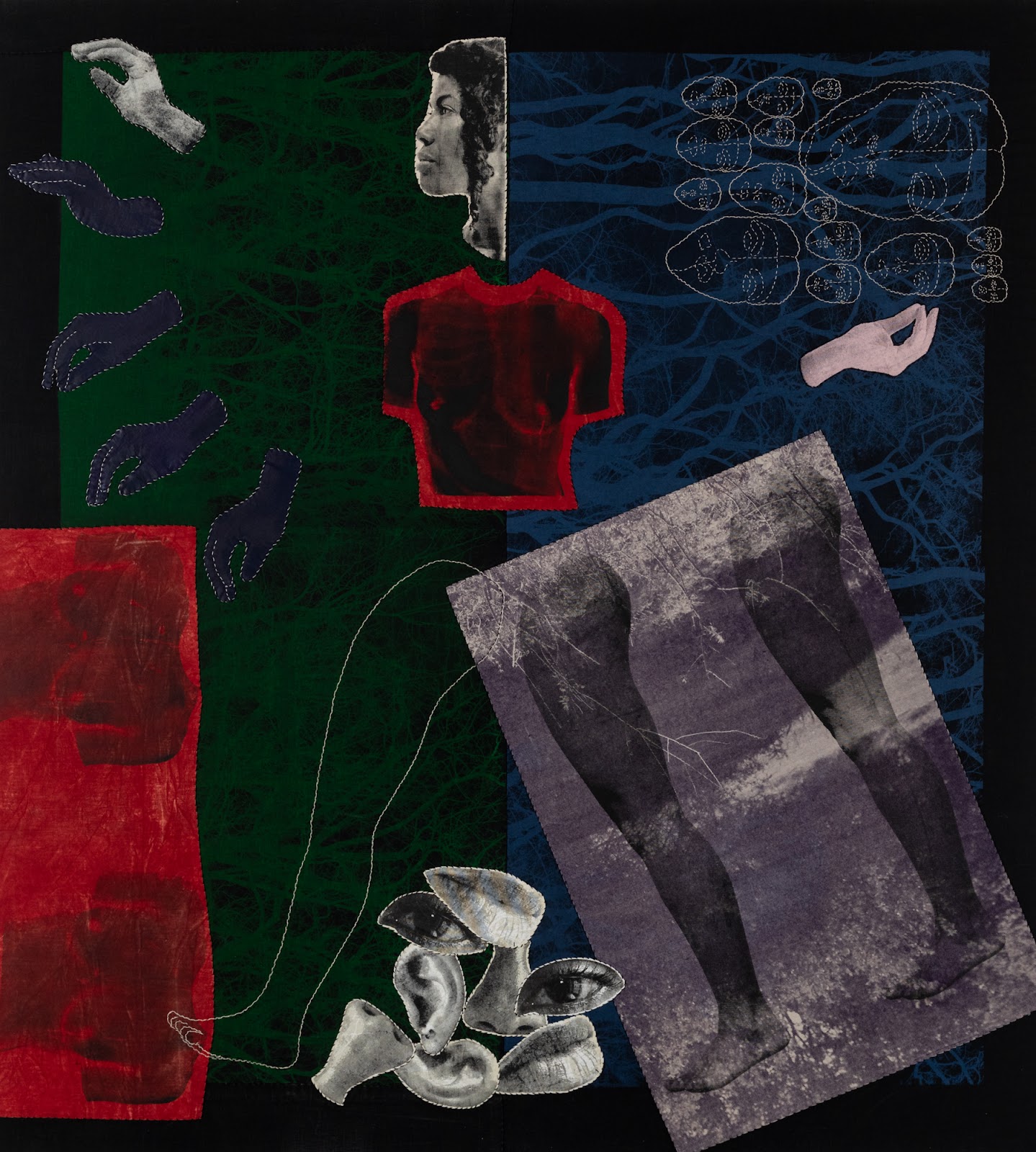 Zohra Opoku, 2020-22, Screenprint on linen, thread, Courtesy of Mariane Ibrahim
The series explores the ideas of death, the afterlife & healing which has been inspired directly from her recent cancer diagnosis.
Combined images of human forms and organic shapes are shown printed onto sourced linen. The linen has been dyed different colours with images of her own body both before and after receiving radiation treatment which documents her journey of recovery.
Trees are also shown within these collages. Screen printed on the fabric, they symbolise new life and transformation. The images were created during the same time her body was changing and healing. The organic objects are entwined and connected to her remission journey.
'I am Great of Magic, with the knife that came forth from Seth. My feet belong to me forever. I am present in glory and I am mighty through this Eye that raised up my heart after weariness. One transfigured in heaven, mighty on earth, I have flown as a falcon.'