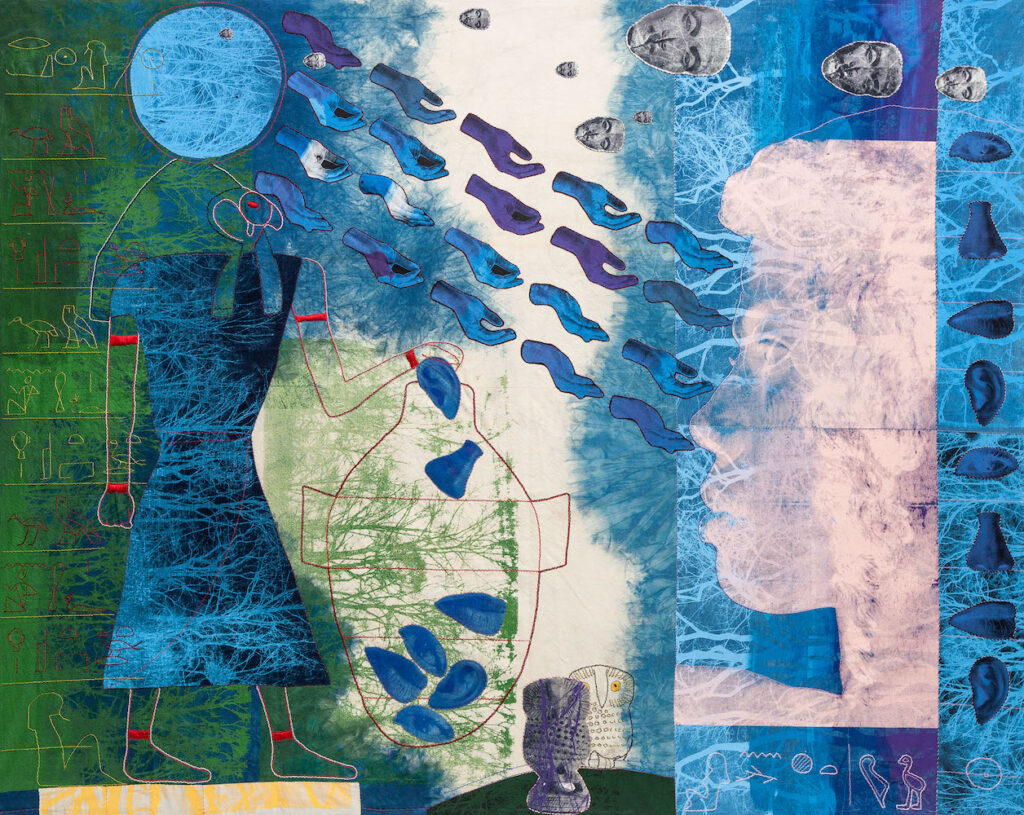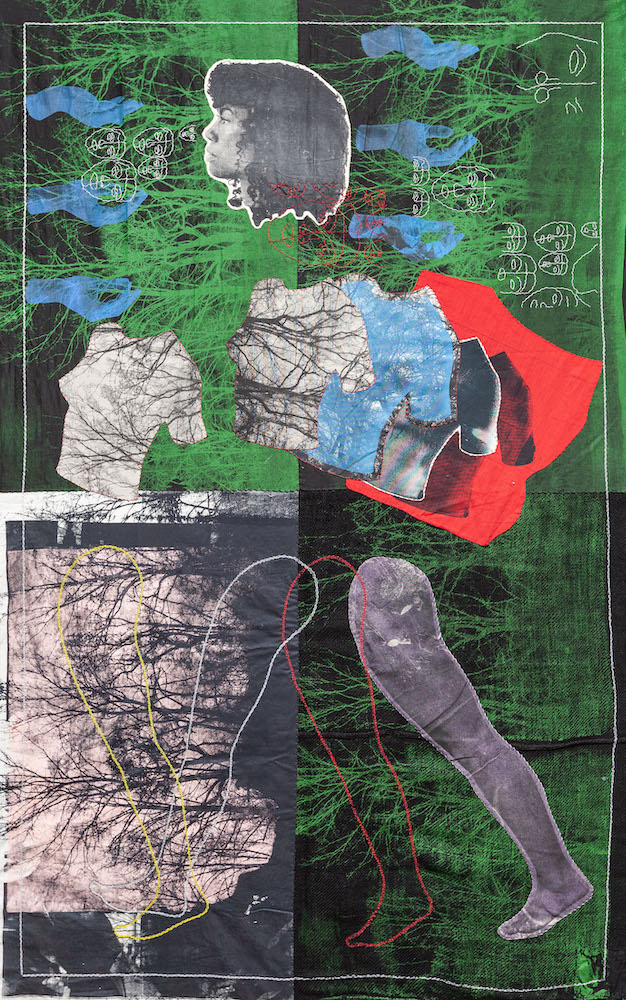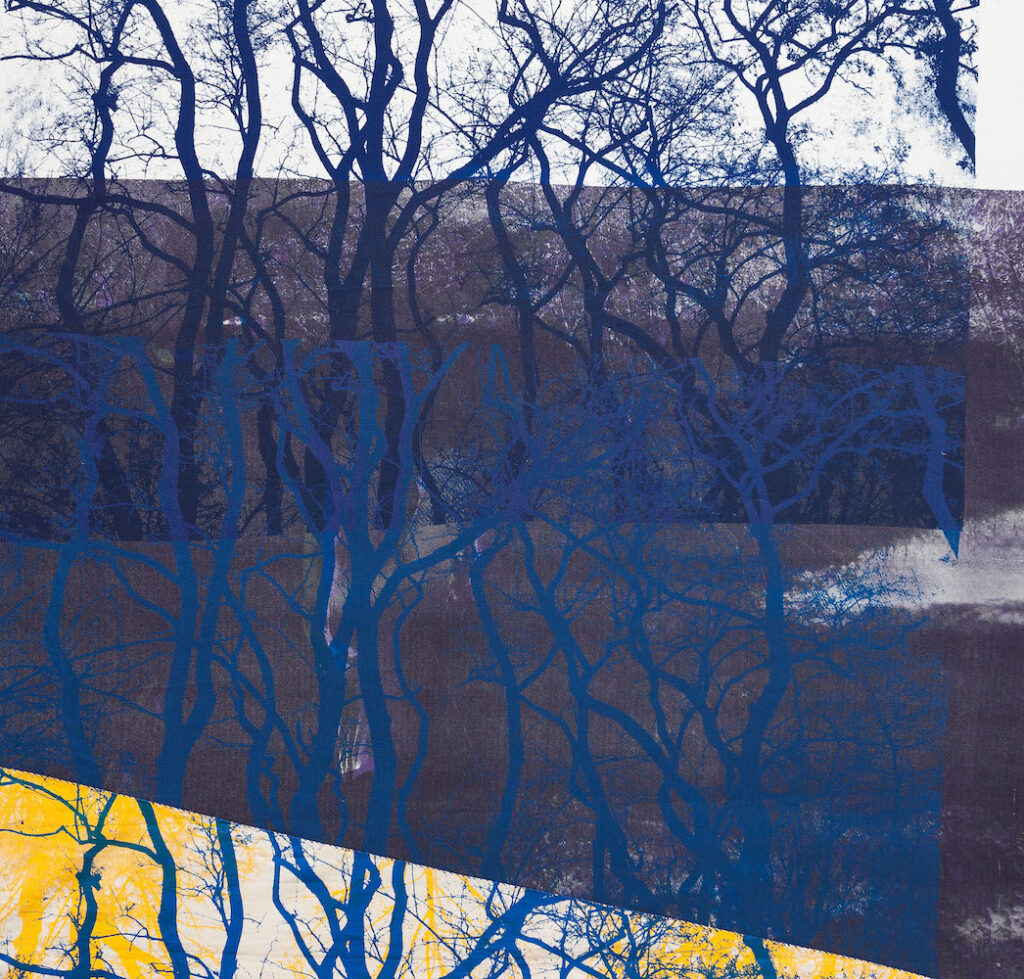 Zohra Opoku – I Have Arisen…Part 2
The artist's first show in Paris, I Have Arisen…Part 2 at Mariane Ibrahim unveils the continuation of Zohra's series The Myths of Eternal Life.
At every stitch of thread, Zohra Opoku's I Have Arisen…Part 2 brings new texture to visual art's kaleidoscopic tapestry. In this recent exhibition curated by Mariane Ibrahim, Zohra's creations capture the room with their vibrant appearance and opulent surrealism.
Throughout her career, Zohra's work has consistently explored cultural, historical, political, and socioeconomic influences on identity. However, The Myths of Eternal Life represents a deeply personal reflection on the nature of the self, exploring Zohra's ideas around mortal life. 
In her recent interview with Vogue, Zohra speaks about how her diagnosis of breast cancer adversely affected her creative drive. "For months afterward, I hid my diagnosis because I was embarrassed. I felt like I'd done something wrong", she tells Vogue. It took Zohra six months to get back into creating work, following encouragement from Mariane herself.
The series The Myths of Eternal Life is Zohra's journey into healing and growth; as the nature of dying flourishes, fear is transformed into acceptance.
Zohra titles herself as a curator of memory, "interested in stitching the past into the present", according to Delali Ayivor. Most of her works contain stitched contours of figures alongside screen printed photographs, cut out and collaged onto canvas fabric.
Referencing The Book of the Dead, an ancient Egyptian funerary text said to guide people in preparing for the afterlife, Zohra imbues her crafts with ethereal concepts. In one of her pieces, her figure resembles a ghost, embellished with a stitched contour of wings. This echoes an interpretation from The Book of the Dead which describes how deceased individuals turn into birds with human heads. 
Several of Zohra's masterpieces also contain brass pieces that are delicately placed on the canvases. They are scattered, carried by a metaphorical wind before coming to rest in tree branches – a recurring image in her works. 
Zohra aims to "resist linearity, resist simplicity…" She does not constrict life to the idea of mortality, instead charting the course of existence from a past life into the next. 
Being at the exhibit, present and in front of her works, conveys a feeling of awareness of existence – of seeking life beyond life. At every delicate suture on the fabric, a narrative begins. Eventually, at the last knot of thread, life ends – accepted, and at peace.
By Ron Lastima