Heroine Graciela Iturbide is a renowned Mexican photographer of international acclaim who has exhibited all over the world. Her work documents often overlooked and underrepresented communities across Latin America; from indigenous communities to Mexican immigrants trying to cross the US-Mexico border. Her art comments on community, vulnerability and freedom, seen in her photographs of the Seri Indians in the Sonoran desert as well as her series Juchitán.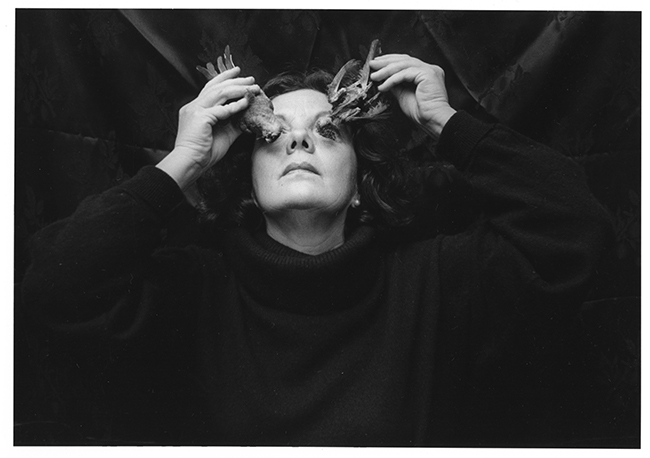 ¿Ojos para volar? (Eyes to fly?) Coyoacán, México, 1991 by Graciela Iturbide © Graciela Iturbiden
Louise Sinnerton: How did you become a photographer and why did you enter into the profession?
Graciela Iturbide: When I was a child I wanted to be a writer for one reason or another, but my family was very conservative and they didn't allow me to go to University. So when I got married, and after having three children of my own, it happened that I was listening to something on the radio about a programme at the Film School. I enrolled and started with amazing results – it was there that I met Manuel Álvarez Bravo. He was my photography teacher and he also taught me about life. I decided to transfer from film to photography, and I've been fascinated with it ever since.
LS: When it comes to your work, which is the piece or period that has stayed with you the most and transcended the years?
GI: So many projects stay with me. The place where I've worked most is Juchitán, in the Istmo de Tehuantepec, in México. I spent a great deal of time working there with some wonderful women who shared their lives with me, and I shared my feelings and emotions with them. I've gone back there so many times, and some of them have travelled to the capital to see me. I would say that the thing that has stayed with me the most has been the Botanical Garden in Oaxaca; given that I'm always traveling to different parts of the world and I'm always searching for plants as therapy, I'm always in that project, uncovering new plants and new seeds.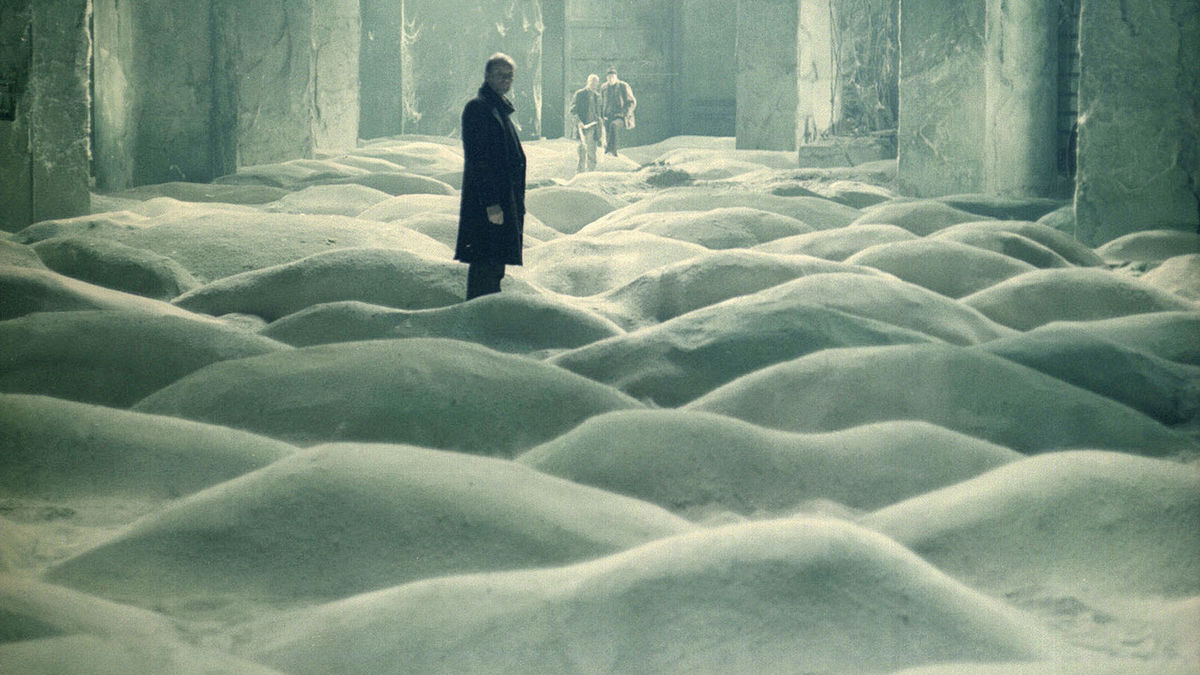 Stalker, 1975 (Film Still) Directed by Andrei Tarkovsky
LS: Are there figures or artists in your industry you have used for inspiration or escapism?
GI: There are so many people that feed my inspiration, from Piero della Francesca, Tarkovsky, the pre-Hispanic and colonial literature of my own country, and so many poets from all over the word that are always in my heart and my mind.
LS: Are there any projects that you would like to revisit?
GI: I would love to go back to Japan because it was there that I discovered a new series that I'm making about stones. Moreover, it's a country that inspires me and makes me happy.
LS: Which of your projects has impacted you most profoundly?
GI: Absolutely all of them. When I go to a community in Mexico or another country I get so excited and everything that I see has an impact on me.
LS: How would you describe the role that photography has had in your life? Did that shape your project Los que viven en la arena (Those who live in the sand) when you travelled out to the desert, or did you go without set expectations?
GI: Photography is writing with light. For me photography has been a therapy and a pretext for getting to know the world and its culture. When I travel I have no idea what I'm going to do, and when I arrive, imagination captures me and then I just press the button on my camera. At the same time, I try to speak to the elders to get to know their legends. In the case of the Seri Indians they have songs that talk about their life and their rituals.
LS: How do you choose the subjects of your works and what it is that you are trying to capture?
GI: I don't choose subjects, they appear. The mutual understanding with these people helps me to work, and this way, my images appear.
LS: What is your motivation for being a photographer?
GI: To know the world and its culture. Passion and discipline are so important for me in being able to create great work.
By Louise Sinnerton