Three new works by woman photographer ORLAN released
With reference to ORLAN's 2014 exhibition at Michel Rein gallery, Paris, curator and art critic Guillaume Désanges stated, "ORLAN's works are prisms of diverging issues, which refuse any unique perspective. […] technology and feminism, art history and surgery, football and religion, sex and politics […] The artist gives priority to the wild polysemy of the image rather than the precision and prudence of "sure work."
Seven years later, legendary photographer ORLAN continues to fulfil this description exponentially. In a new series of creations released this May, ORLAN subverts the straightforward communicative capacity of flags, embracing the surprising 'polysemy' of this format.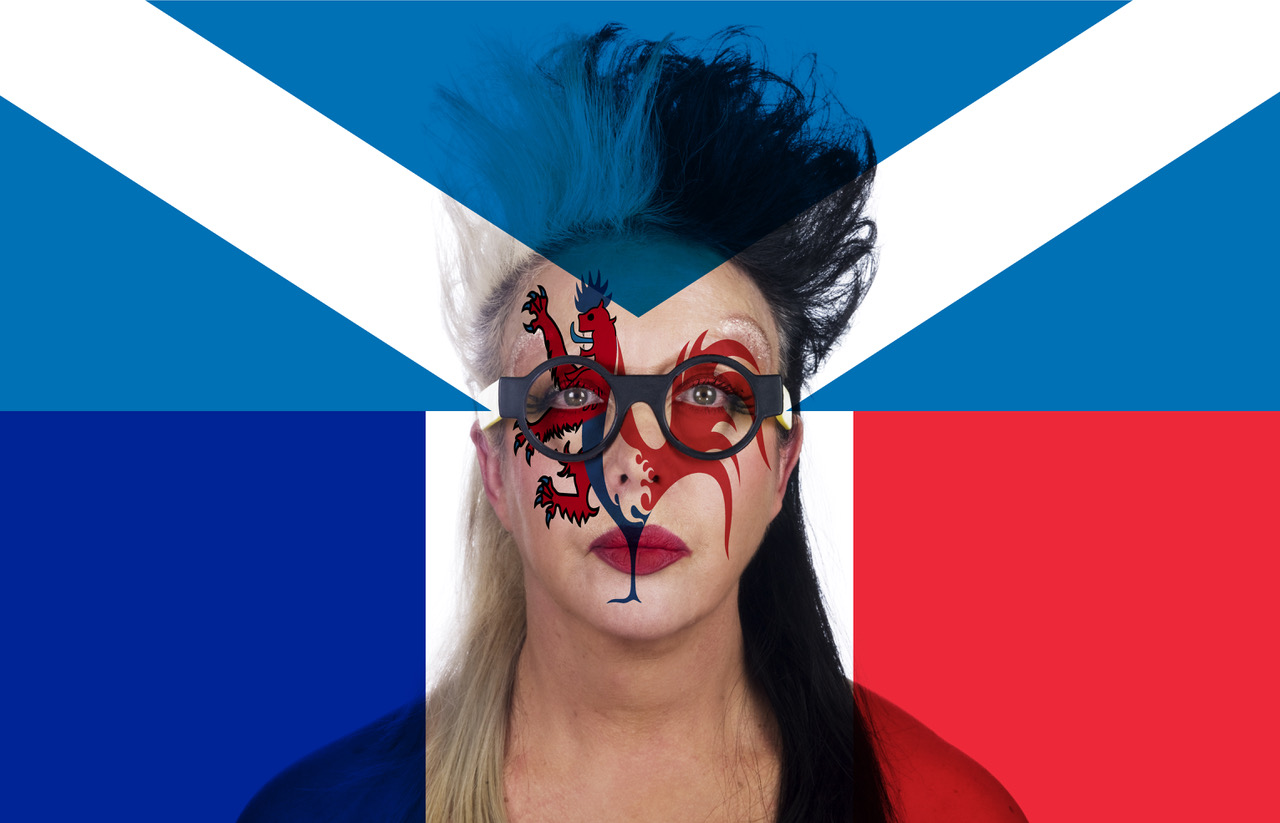 UNTITLED. (SCOTLAND-FRANCE) by ORLAN. Courtesy of Unoriginal Sins
In three new works presented for sale by Unoriginal Sins, a predominantly online venture trading 'in the field of contemporary and modern avant garde movements from 1900 to the present day', ORLAN experiments with a hybrid aesthetic which encompasses photography and digital art.
The vibrant collection consists of three flags, each one limited to a print run of ten. For the first flag, ORLAN superimposes a lion-cockerel heraldic symbol onto her face while her self-portrait mingles with a conflated Scottish / French flag.
Part of a series of such flags made by ORLAN for different countries, the composition – according to Unoriginal Sins – is a reference to the Auld Alliance, an historic alliance made in 1295 between Scotland and France to preemptively defend against English invasions. While considered by some historians to have been dissolved in 1560, research conducted by Siobhan Talbott (University of Manchester) concluded that the Auld Alliance had never been formally revoked.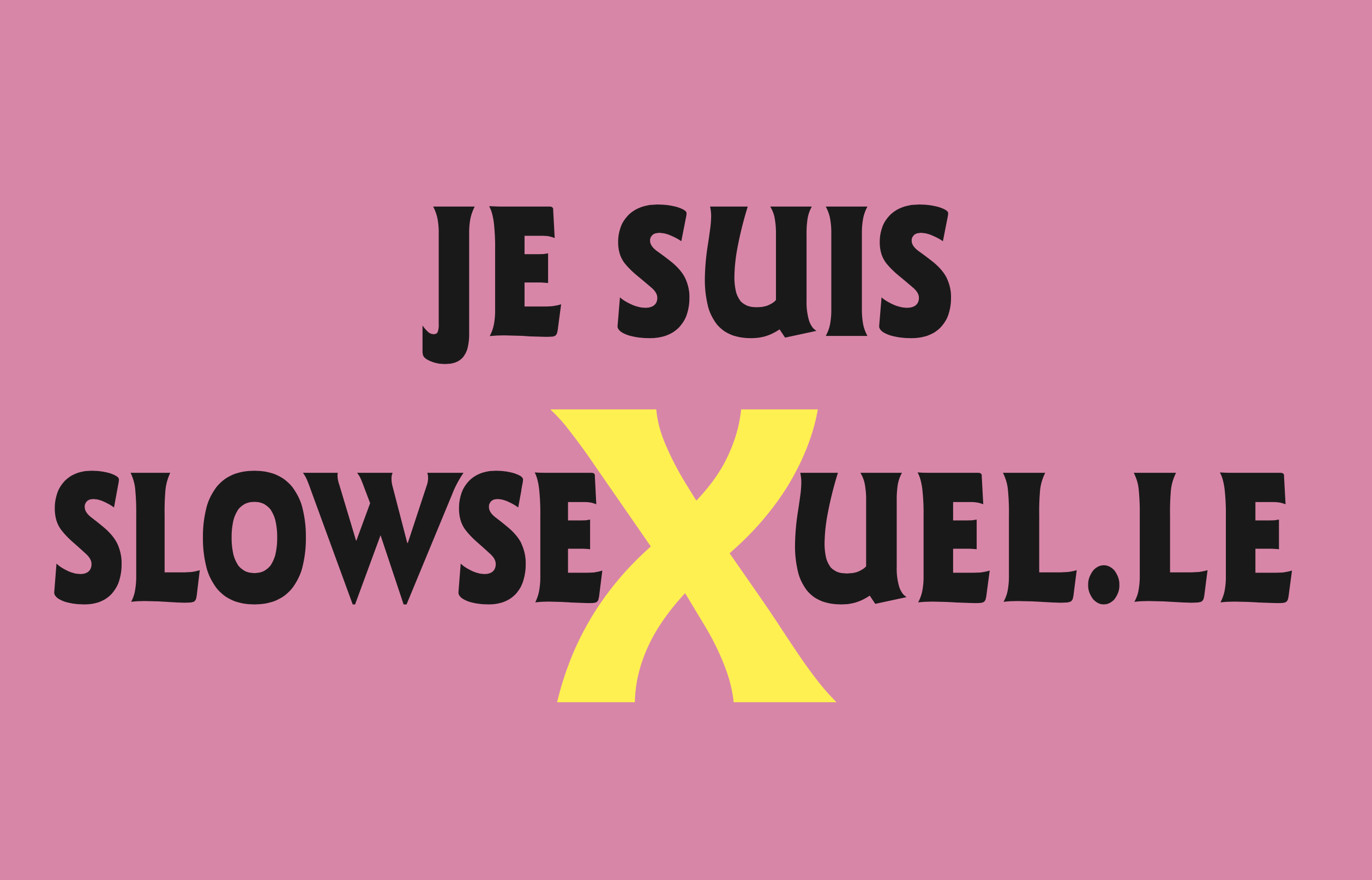 JE SUIS ARTSEXUEL.LE/JE SUIS SLOWSEXUEL.LE. PINK VERSION. 2021e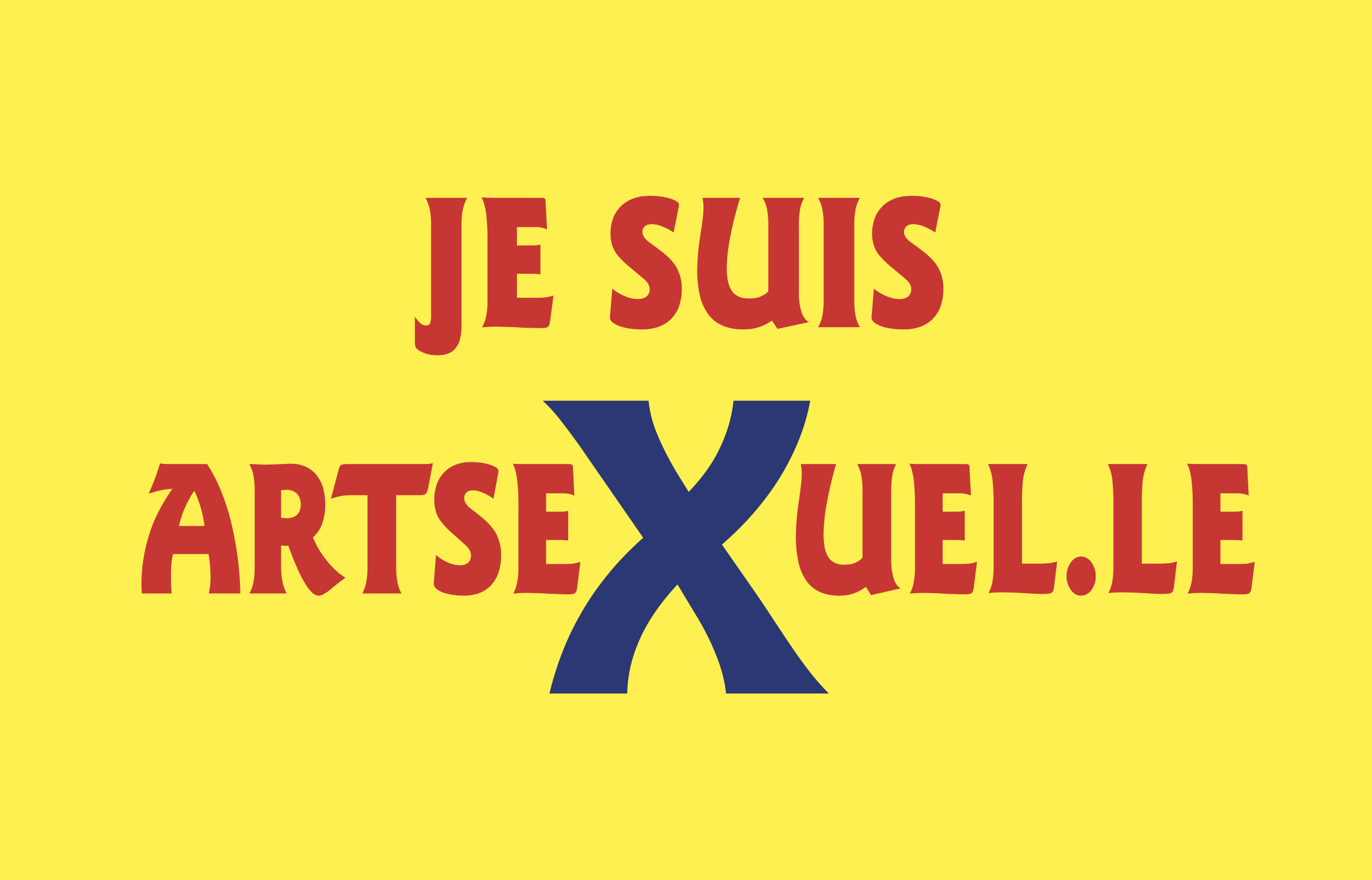 JE SUIS ARTSEXUEL.LE/JE SUIS SLOWSEXUEL.LE. YELLOW VERSION. 2021e
The other two flags – one red, blue and yellow; the other pink, yellow and black – depict digitally printed text ('JE SUIS ARTSEXUEL.LE' and 'JE SUIS SLOWSEXUEL.LE'), with one phrase displayed on each side. As with the heraldic flag, each work is available for sale and is accompanied by a certificate signed by ORLAN. According to Unoriginal Sins, ORLAN will be using the flags in an as yet unannounced performance in Paris soon; until then, the flags provide an intriguing glimpse into potential future projects while maintaining the mercurial singularity of ORLAN's remarkable oeuvre.
Visit the Unoriginal Sins Shop to buy one of the limited edition flags.