On Holiday with Kourtney Roy
Review: The Tourist
Portal to a world of pool inflatables and fairground rides, Kourtney Roy's latest work The Tourist (published by André Frère Éditions in November 2020) exemplifies her mastery of artifice. However, the sense of uncanny which arises stems not from the plasticity of the sun-soaked world she depicts, but in Roy's illumination of the proximity between obvious fakery and the rituals of everyday life. Mundane details emerge from the gaudy backdrop – fluffy slippers, deck chairs left abandoned in the garden. Photographs of genuine landscapes recur throughout, reminding us that Kourtney's work has a leopard-print stiletto in worlds both fantastical and real.
While the saturated, hyperreal images seem incongruous with the apparent ethereality of memory, Kourtney's lurid palette represents an assertion that memory and photography possess equally creative potential. The act of remembering generates a simulation, a false narrative; Kourntey's album of 'holiday snaps' – picturesque and, in her own words, 'trashy' – capture a kaleidoscope of glamour and sleaze. Consistently striking juxtapositions – a crocodile held by hands almost weaponised by false nails, an iguana gazing on a city skyline – compound the dreamlike atmosphere.
The composition of the photographs is deceptively simple; the bold colours and summery glow emphasise the clarity of form, the unbroken blue sky creating a comic-book reality. Kourtney's cinematic aesthetic is immediately apparent; her characters seem frozen in time, as if these scenes are lifted from an isolated diorama. The photographs suggest the ways we become tourists within our own memories; impermanent visitors, who – in telling what we saw – will re-write the truth. Kourtney's images, setting the tone, endorse narrative limited only by the spectator's imagination.
By Katherine Riley
Kourtney Roy talks about The Tourist in conversation with Vanessa Ansa over on our IGTV channel.
Video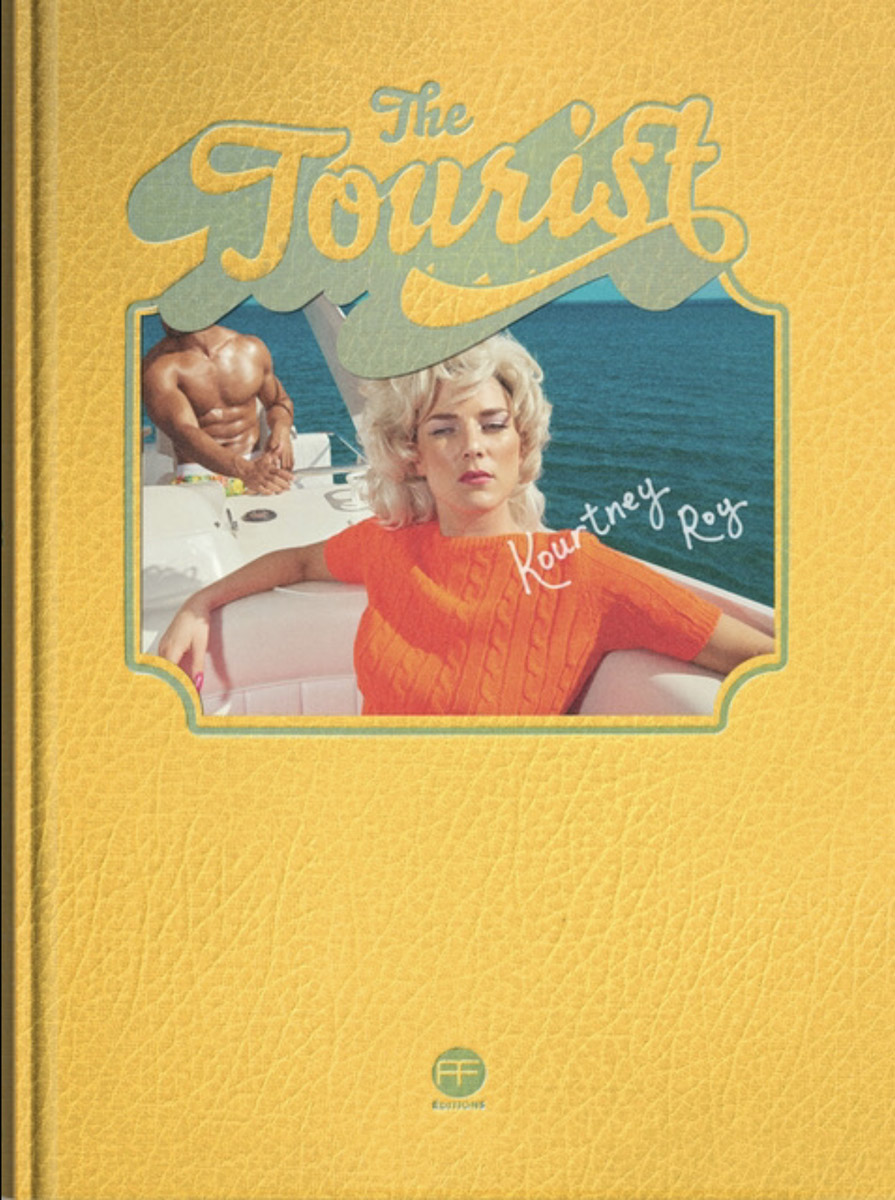 The Tourist
Photographs: Kourtney Roy
Introduction: Del Barrett
Available from André Frère Éditions
ISBN : 979-10-92265-94-1
Price: €47.00