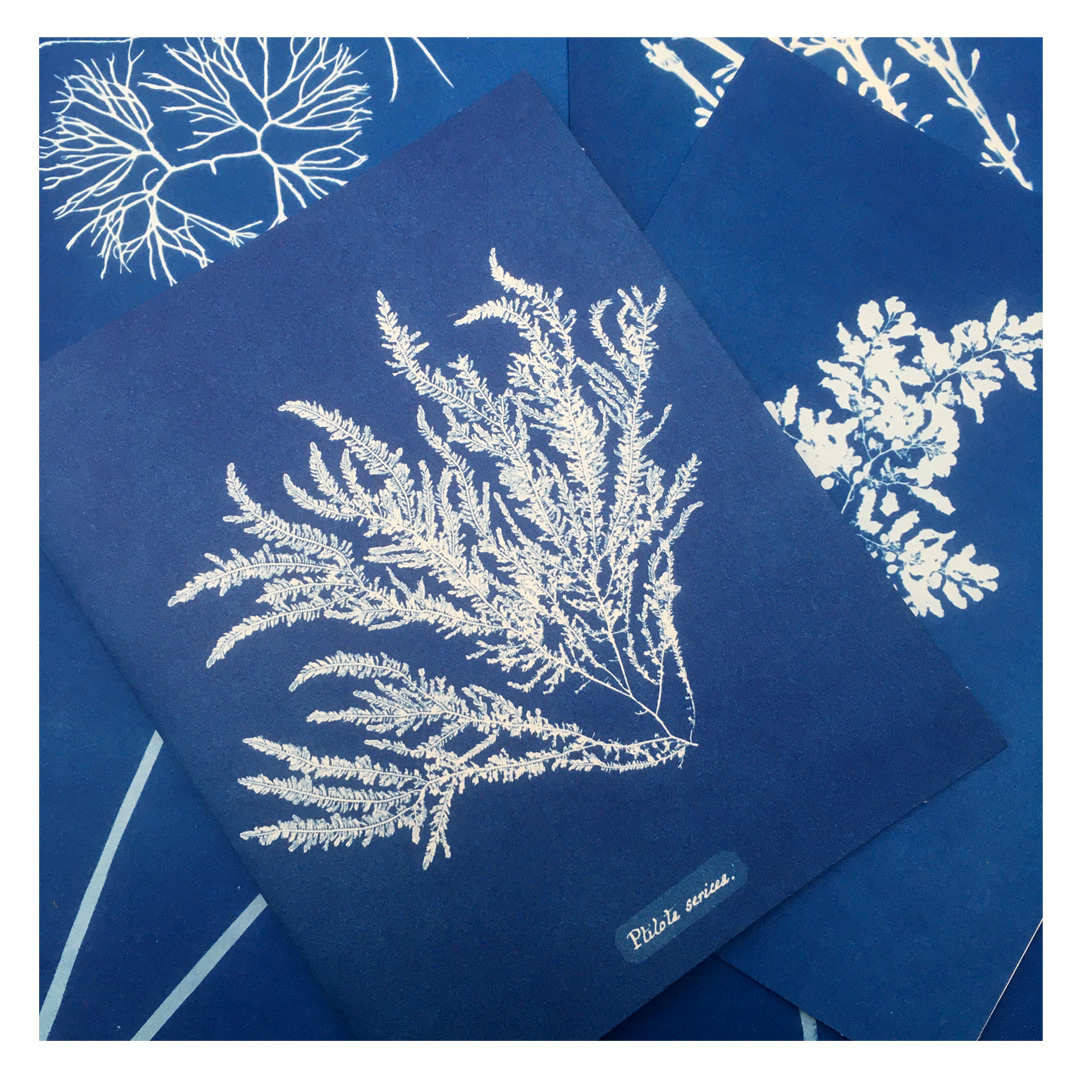 POIESIS Greek for poetry, the art of making poetry, shares many characteristics with the art of making photography.
Our programme for Kensington & Chelsea Art Week is still under wraps, but our main exhibition will feature the work of Ellen Carey (and we're holding an open call for the chance to exhibit with her).  Ellen's practice draws on that of Anna Atkins (1799-1871) a true pioneer of the cyanotype process, who self-published her photograms in 1843.  With a limited number of copies, and with handwritten text, Photographs of British Algae: Cyanotype Impressions is considered the first book illustrated with photographic images.
Celebrating the brilliance of one woman creating and publishing her work, and as our exhibition opens on National Poetry Day, we're inviting word artists to submit poetry inspired by Anna's images.
The poetry can be in written or spoken form. A selection will displayed or presented as part of alongside Ellen's work and will feature on our website.
How to Participate
You are welcome to share up to five pieces
Submit written forms by email to hello@hundredheroines.org
Submit spoken forms as an .mp3 file via We Transfer (or similar) to hello@hundredheroines.org
(Optional) include your social media handles and/or link to your website
Deadline – 18:00 (BST) Monday 31st August 2020
Small Print
By entering your work, you agree that it can be used in the KCAW exhibition, published on our website and used to promote Hundred Heroines.
You will be credited as the author of the work.
You retain the copyright over your work at all times.