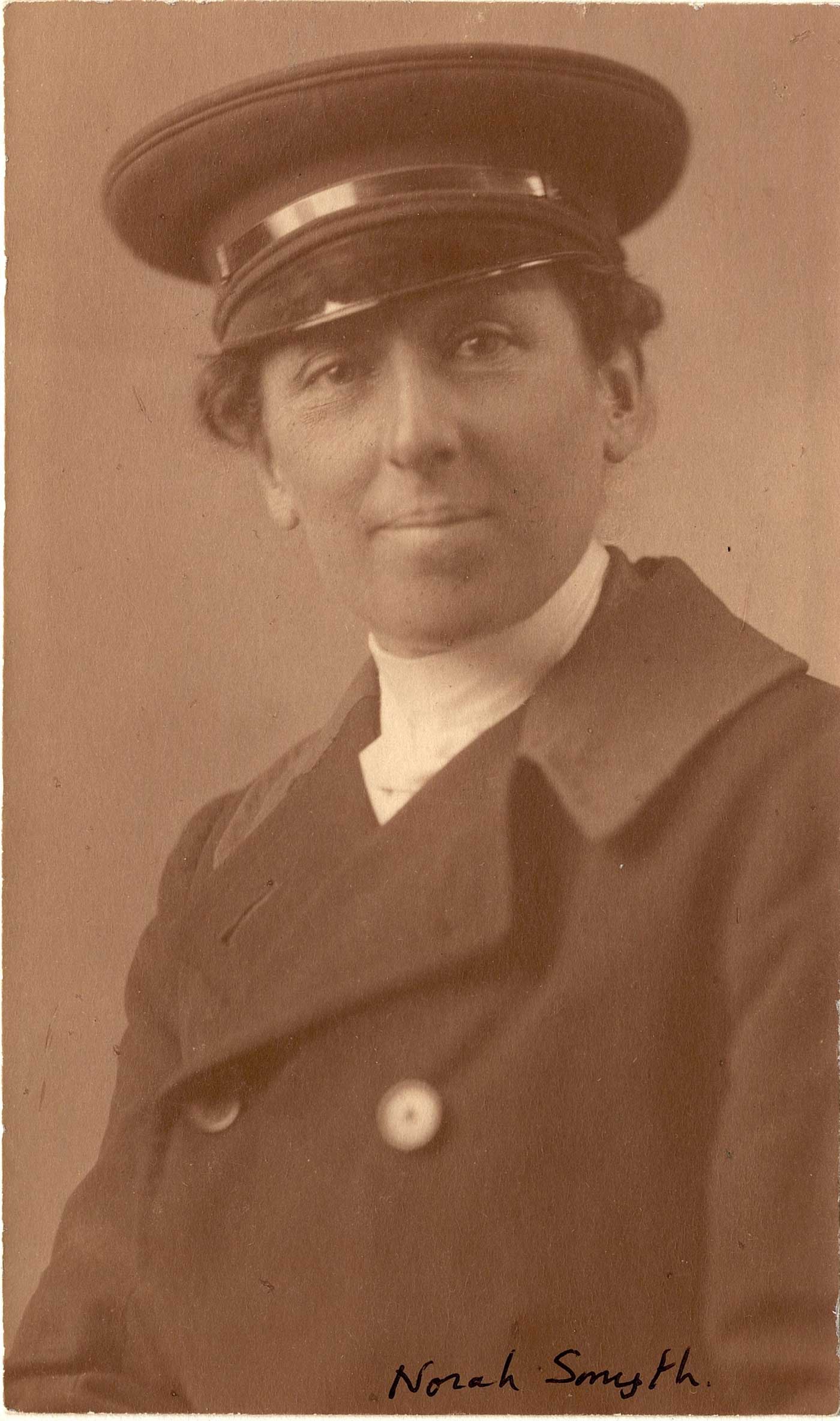 Norah Lyle-Smyth 1874–1963
(known as Norah Smyth)
British Photographer
Norah documented the early years of British suffrage and the ground-breaking work of socialist Sylvia Pankhurst in London's East End. At a time when women were not accepted into journalism, Norah took considerable risks to do 'street photography' and capture the changing times.
Norah was the daughter of a wealthy Liverpool grain-merchant family, drawn early to the suffragette cause, possibly influenced by her aunt, the composer and suffragette Ethel Smyth, and she initially volunteered for the suffragette movement as Emmeline Pankhurst's chauffeur.
A loyal friend and political supporter of Emmeline's daughter Sylvia, it was Norah who became the financial supporter of her East London Federation of Suffragettes (ELFS), formed when Sylvia broke with her mother and sister at the start of the WWI. Norah's photography documents Sylvia's work to ameliorate the lives of working class women amidst harrowing poverty. She captured the energy of the women marching in suffragette processions and selling their newspaper, The Worker's Dreadnought, which Norah financed. She also photographed the factory they set up to make toys and the crèche, the cost-price restaurant for local families, and the milk depot and free clinics they established for local children.
One of Norah's best known photographs is of Sylvia in 1913, in bed, on hunger strike for the suffrage cause. Touchingly domestic yet powerfully subversive, unlike the stiff studio portraiture of the time, Norah's image has a compelling intimacy.
After supporting Communist/Bolshevist causes and left-wing politics along with Sylvia for many years, Norah left the UK in 1924 to live quietly in Italy and then Ireland, until her death in 1963.
A large archive of her photojournalism is housed in the Institute of Social History, Amsterdam.
By Paula Vellet