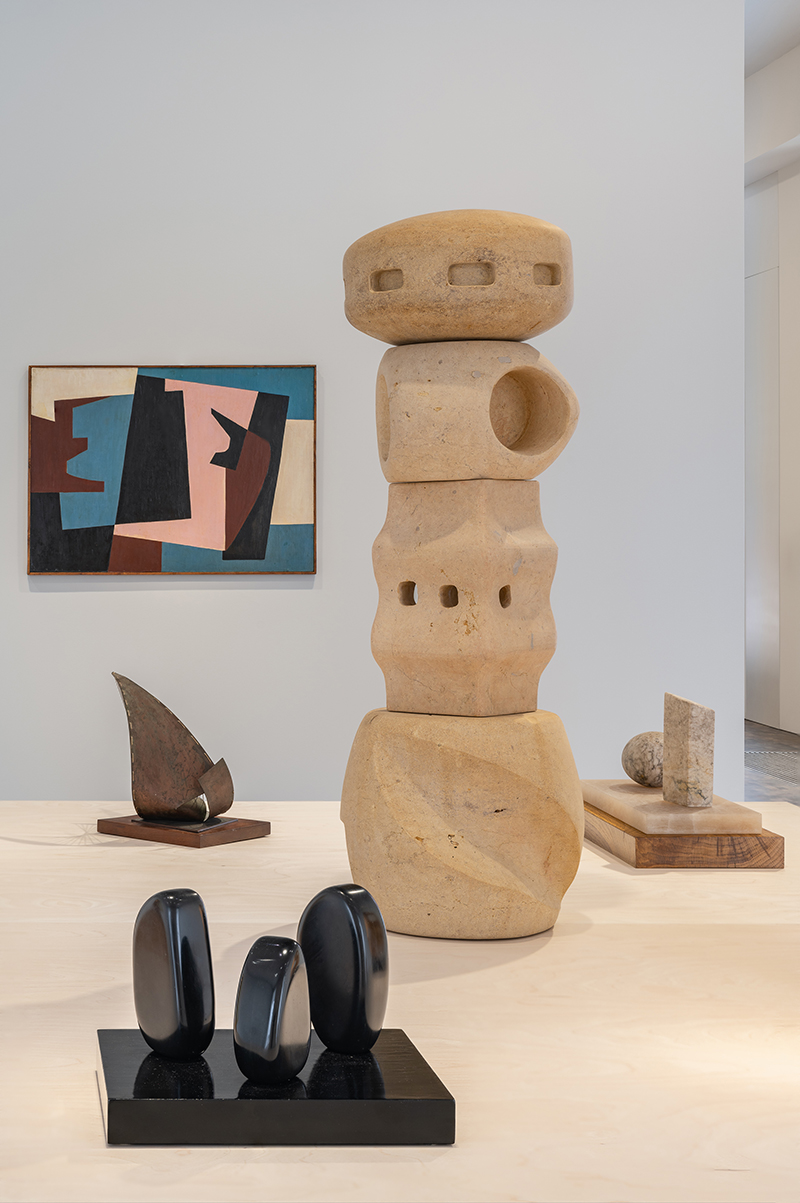 Installation view of Creating Abstraction 5 Hanover Square, London February2–March 12, 2022 Photography courtesy of Damian Griffiths
Contemporary Heroine Yto Barrada exhibits in group exhibition at Pace Gallery, London on view until March 12, 2022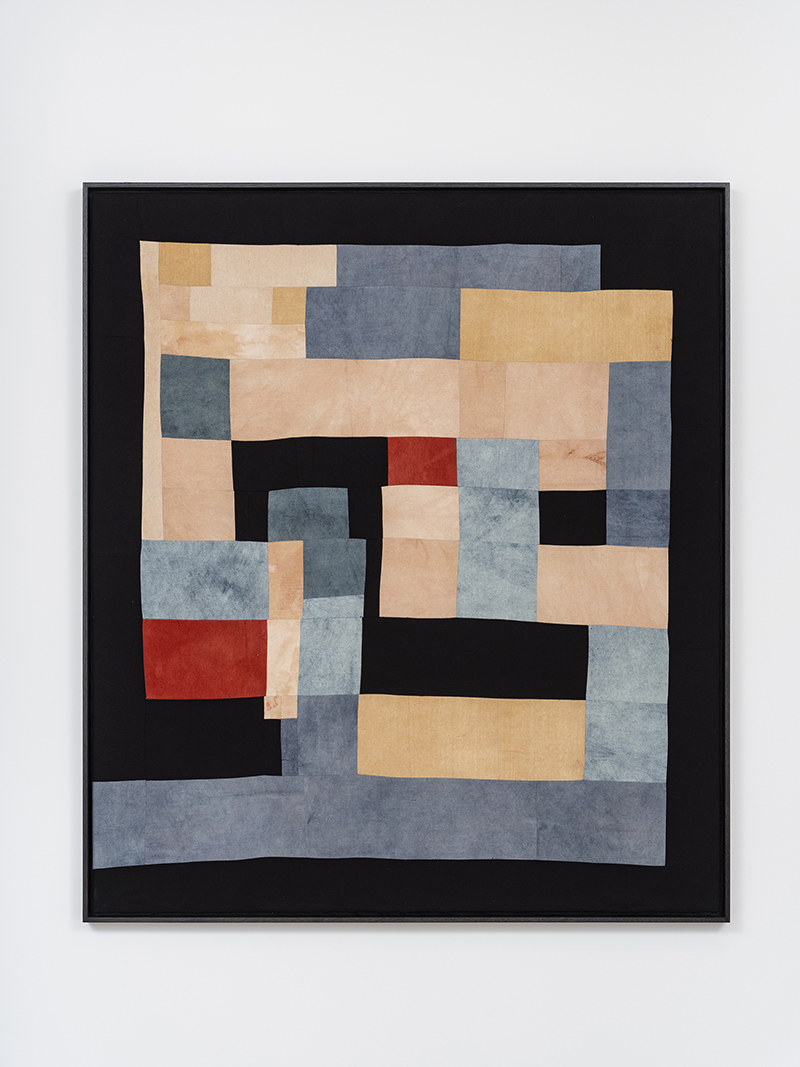 Untitled (indigo grey), 2021, © Yto Barrada, Silk, dyes from natural extracts, Photography by Damian Griffiths
Creating Abstraction, co-curated with independent curator and advisor Carla Chammas, centres around multidisciplinarity approaches to abstraction in visual art. Included in the line-up alongside legendary photographers and artists such as Barbara Hepworth (1903 – 1975), most famously recognised for her sculptures, Contemporary Heroine Yto Barrada exemplifies how Modernism continues to percolate through contemporary art.
Yto's work in textile, photography, and film references the multifaceted history of Modernism alongside her own personal landscape. In Untitled (indigo grey) (2021), she evokes the avant-garde history of the 'grid'; an 'emblem of modernity', this form signalled – according to art theorist Rosalind Krauss – the definitive birth of Modernism as entirely distinct from previous artistic movements: 
​​"[…] the grid is an emblem of modernity by being just that: the form that is ubiquitous in the art of our century, while appearing nowhere, nowhere at all, in the art of the last one. […] 
"By "discovering" the grid, cubism, de Stijl, Mondrian, Malevich … landed in a place that was out of reach of everything that went before. Which is to say, they landed in the present, and everything else was declared to be the past."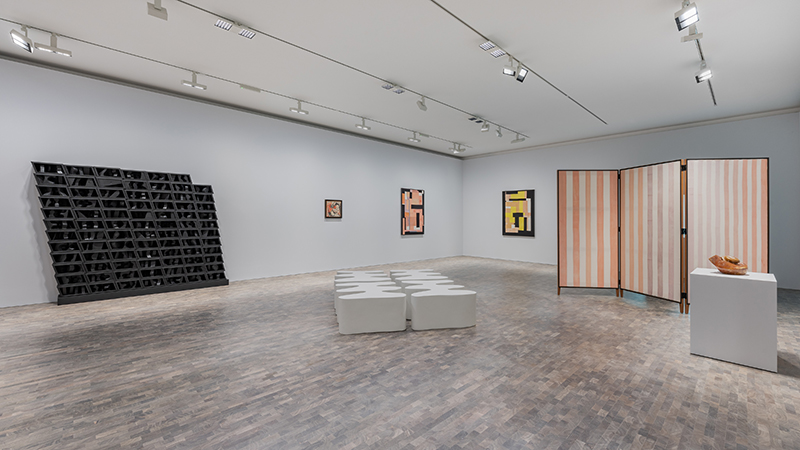 Installation view of Creating Abstraction 5 Hanover Square, London February2–March 12, 2022 Photography courtesy of Damian Griffiths
According to Pace Gallery, Yto's 'use of natural dyes from plant extracts and insects points to the long history of Morocco's textile craft, as well as the race between colonial powers to dominate the trade and production of colours.'
In her wider practice, Yto is recognised for reinterpreting social relationships and uncovering overlooked histories. While her use of the grid format has its roots in modernism's variable past, she demonstrates a unique approach which incorporates detailed investigations into identity and authenticity.
In bringing together this array of work by Yto and six other women artists, Creating Abstraction offers a window into each individual's complex, radical work, as well as the broader context of their practice. 
Creating Abstraction is on view at Pace Gallery, London, from 3 February – 12 March, 2022.
You might be interested in…